Offbeat and off-the-radar in Nagoya, Japan
by
Erik Slavin
October 17, 2013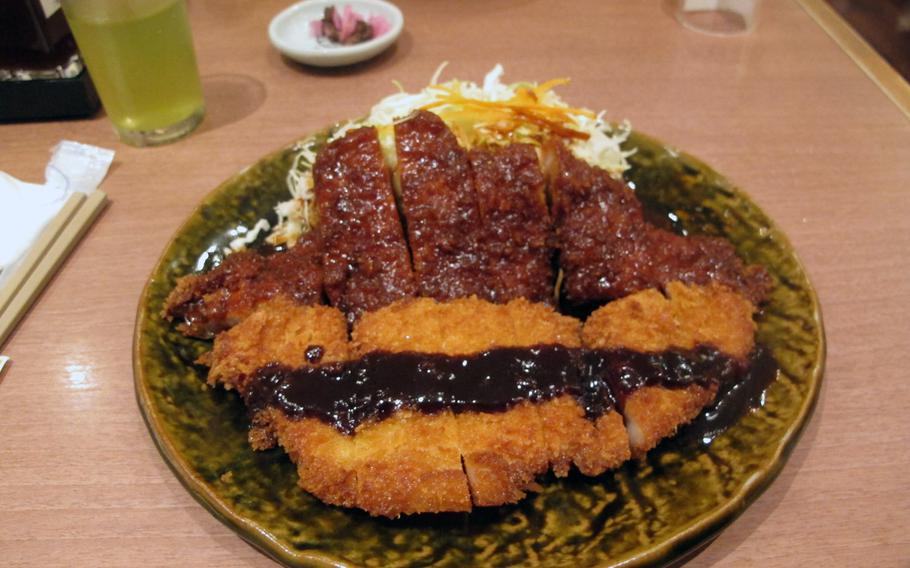 Nagoya isn't part of the Japan package tour.
It doesn't have Kyoto's temples or Tokyo's 24-hour energy. Nagoya is where you go when you've already seen enough of Japanese cities to appreciate things like wide sidewalks. People walk a little slower here — not country slow — but enough to elicit an "excuse me" if someone brushes against you, a rare occurrence in the capital.
The food is different, but in ways foreigners are less likely to notice if they aren't already acquainted with Japanese cuisine beyond sushi. Nagoya doesn't have one must-see landmark, but it has plenty of sites, shopping, entertainment and the amenities a visitor would expect from Japan's fourth-largest city.
A trip to Nagoya won't check off any world traveling bucket lists; instead, go to Nagoya because it is, quite simply, a nice place to be.
At only 80 minutes on the shinkansen train from Shin-Yokohama Station ($90-$100 each way), it's an easy trip from the Kanto region. Once you arrive in sprawling Nagoya Station, you have several transportation options. Taxis start at 500 yen, but trains will likely get you anywhere you need to go within the relatively compact downtown area. If it's a nice day, consider rentabikejapan.com; Nagoya is considered one of the most bike-friendly cities in the world.
While cycling along the protected bike lanes, you might even pass a few kimono-clad guests in the midst of taking wedding pictures at one of the city's shrines. Nagoyans are known for holding some of the most lavish ceremonies in Japan.
If there's a festival happening, it's probably being held in Central Park, a long, mini-version of New York's famous creation. The park is located in the Sakae neighborhood, which is also a good area for shopping and generally walking around. The tourist information office at Sakae Exit 4a has local information in English.
Family friendly outings abound in Nagoya. The Nagoya Port Public Aquarium, about 25 minutes by train from Nagoya Station, features a Sea World-like live show at night, artificial reefs and lots of large fish. For my money, the best moment came from watching tens of thousands of sardines move in unison.
Like most Japanese cities, Nagoya has a castle that draws in droves of tourists. Unlike most castles, this one has an elevator. Most of the original castle was destroyed, along with most of the city, by WWII bombs. The current castle was rebuilt with concrete in 1959.
While that might detract from some of the medieval romance, after squeezing through a few of Japan's narrow, low-ceilinged castles, I appreciated the climate-controlled environment. The museum inside contains artifacts from the old castle, and a side tour allows visitors to walk through an active, castle-building reconstruction site.
For an after-hours drink, there are plenty of bars near Nagoya Station, which is connected to the convenient but pricey Nagoya Marriott Hotel. One stop away at Fushimi is The Elephant's Nest, a quasi-British pub next to the Fushimi Station exit. Pick up a copy of the English-language Nag Mag there to see what's happening around town.
Just down the road from the pub is the Hilton. It isn't cheap, but it's a better value than the Marriott and it's overseen by a hyper-attentive American manager.
Shooters is a 10-minute walk from the Hilton, should you crave an American-style sports bar with nachos and burgers.
However, don't let such an indulgence stop you from trying some of Nagoya's native cuisine. Tebasaki are some of the best chicken wings this side of Buffalo.
The citywide Yabaton chain (9F Meitetsu building, Nagoya Station) serves up miso katsu, a distinctly sweet, red-miso paste version of Japanese-style fried pork. For a spice craving, try the Taiwan ramen at Misen (Yabacho Station). The chili-peppered noodle soup was invented in Nagoya by Taiwanese immigrants in the 1970s, and it will do an excellent job of clearing out the sinuses.
After you've gained some familiarity wit the city, venture out into the surreal at Little World. Take the train about 30 minutes from Nagoya to Inuyama, followed by the Gifu bus for 20 minutes to the park entrance. Little World is a series of pavilions reminiscent of Disney's Epcot World Showcase, with a vaguely Japanese point of view. It ranges from the educational to the kitschy. But I dare say that any day you can dress up in traditional Balinese attire, toast with German beer and then head to Africa for an alligator skewer is a day well spent.
slavin.erik@stripes.com Twitter: @eslavin_stripes