Newcomers will probably find Tokyo festivals to be crazy, confusing ... and fun
---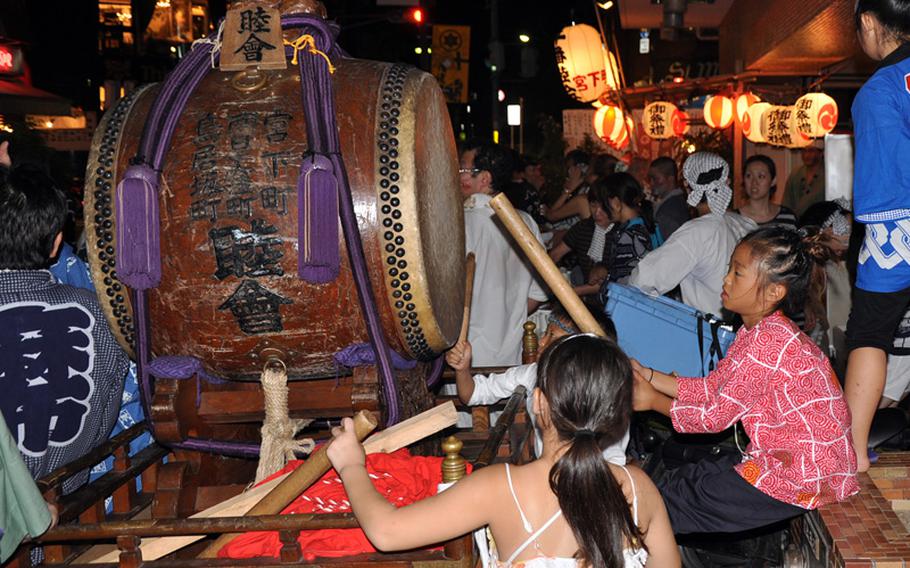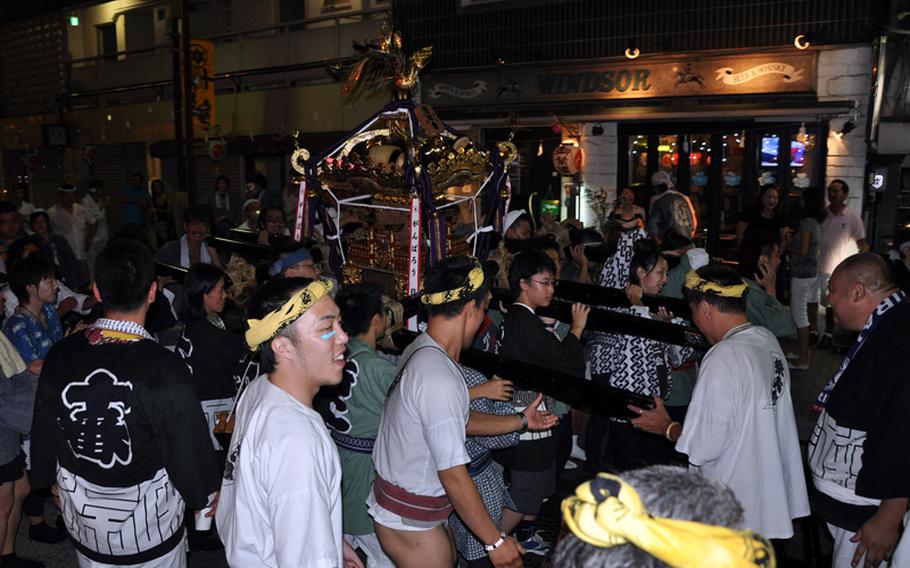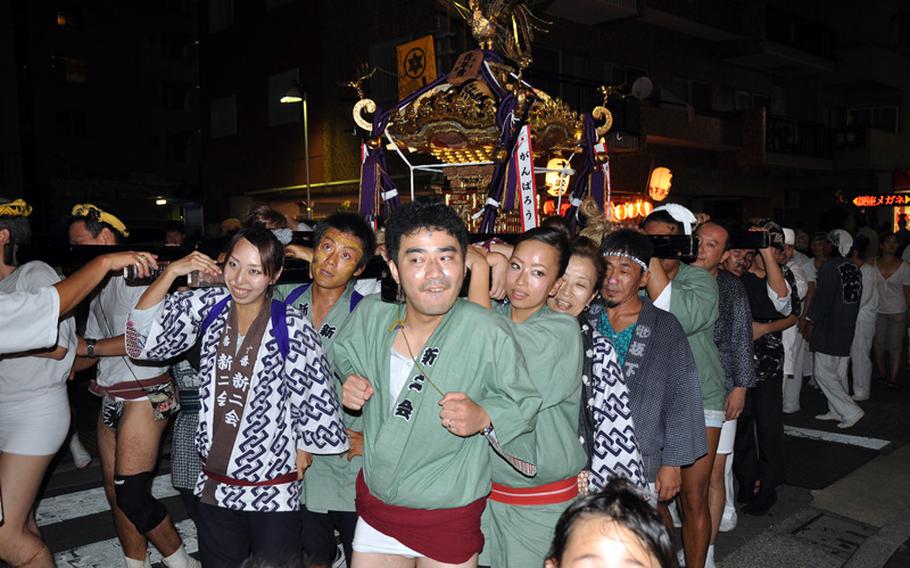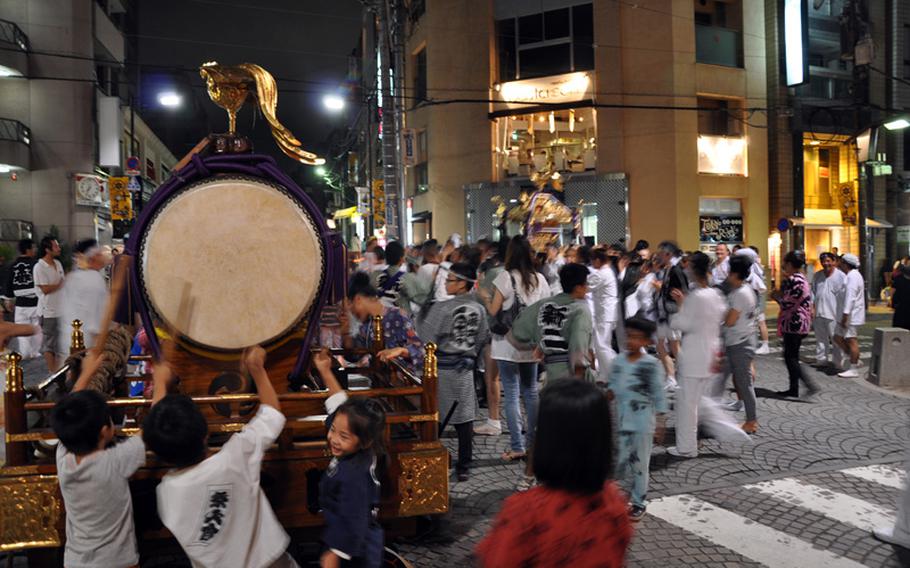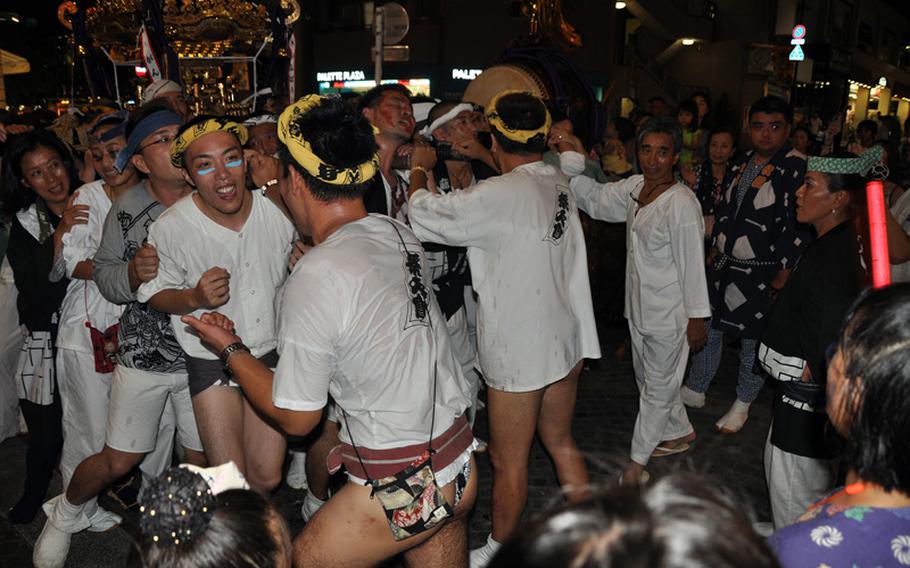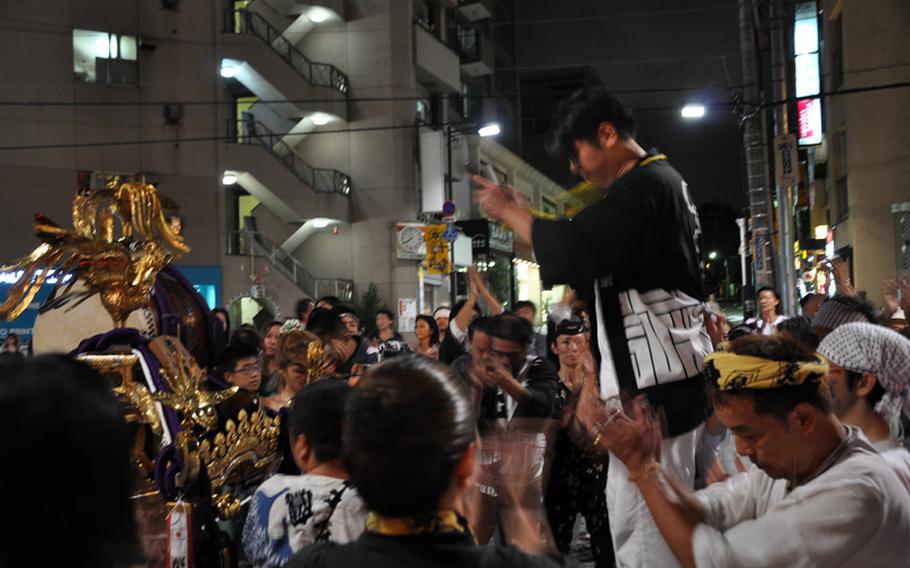 Just after dark on a recent Saturday evening, I began another confusing adventure in Japan.
It's beginning to feel like I'm the star of a reality show called "Lost in Japan," where an unsuspecting American is plunged into the heart of Tokyo and forced to experience … well, Tokyo.
My first festival experience was not a departure from much of my previous adventures in Japan. I was confused. Make that intrigued and confused.
I arrived at a side street in Azabu Juban and immediately thought I was in the wrong place. I had been under the impression that festivals were religious events because of the prayers and shrines involved.
What I saw was not solemn, reverent or sober. It was a party. People were dressed in traditional Japanese garb, though many of the men weren't wearing pants. They had their faces painted in silly patterns and there was a strong smell of alcohol in the air.
I was afraid I had missed the festival and instead found myself in the midst of a parody group mocking the festival. But after talking with a few of the people involved, I was shocked to discover I was in the right place.
Soon, the festival participants hoisted a portable shrine, called a mikoshi, onto their shoulders and began chanting. They moved several blocks in a wild dance-walk, often switching in with substitutes that included shopkeepers who had been innocent bystanders only moments before.
When the shrine reached its final destination, a man stood on a stool in front of the crowd and began to direct them back and forth. The crowd would push forward and he would motion for them to move back. Then a group of half-naked men (the bottom half) would push the crowd and the shrine back.
That went on for a while.
They finally settled the shrine down, and everyone participated in a chant followed by bows all around.
It was actually a lot of fun; everyone seemed to be having a great time.
Some Japanese friends later told me that although there are a lot of different festivals, the things I saw that night are not uncommon. Festivals range from more serious events to the craziness I observed.
When the mikoshi was in place and everyone began walking away, I asked one of the festival-goers why he had eyeglasses painted on his face.
"Just for fun," he said laughing.
That's as good an explanation for the festival as any.
---
---
---
---