Near Shuri Castle, visitors learn the art of Okinawan coral dyeing
by
Jessica Bidwell
June 22, 2017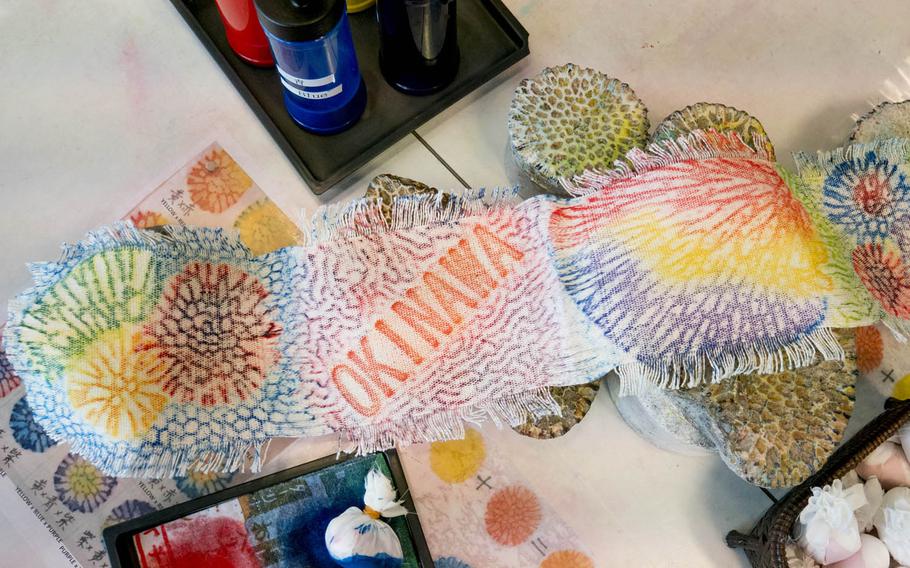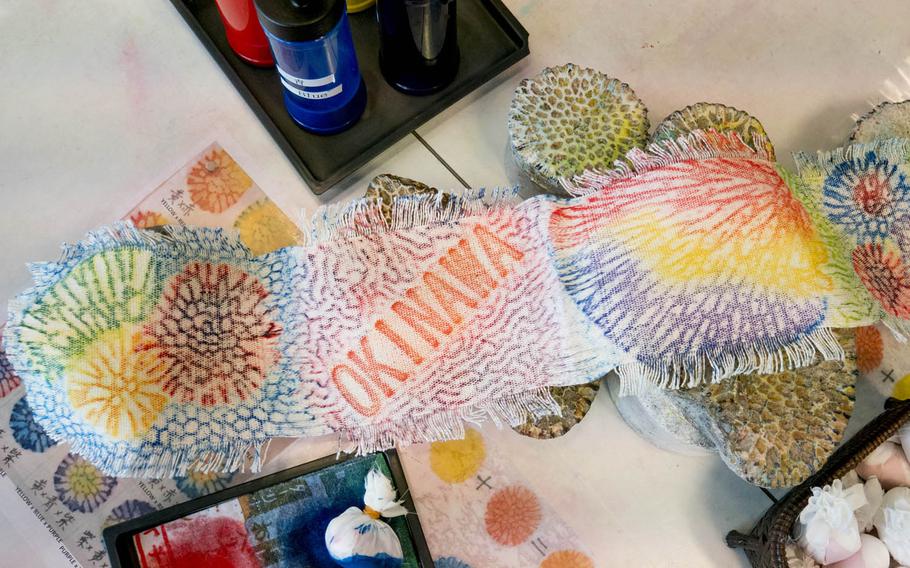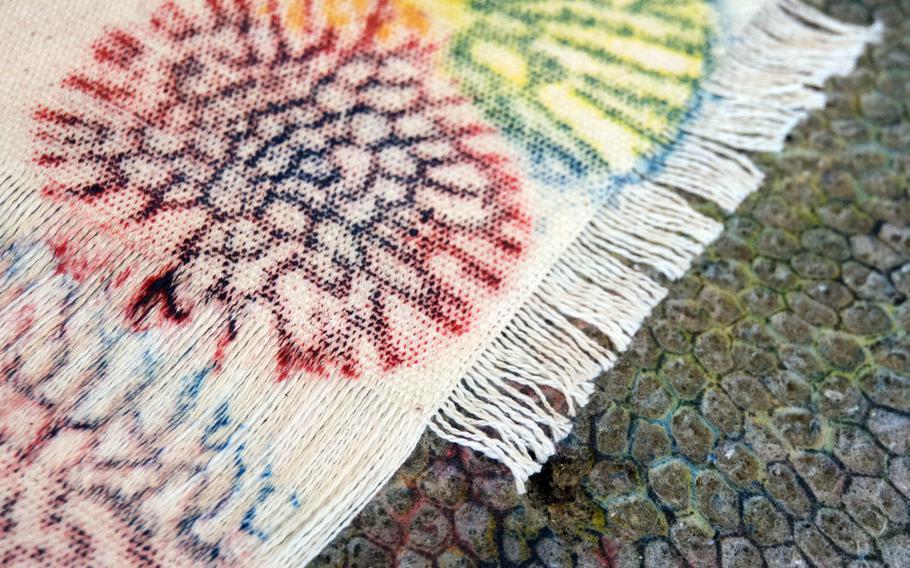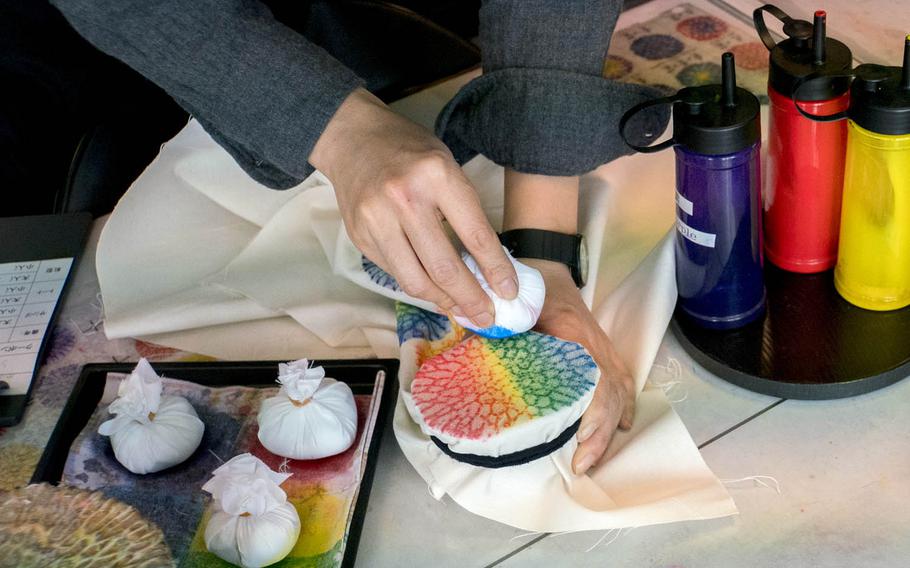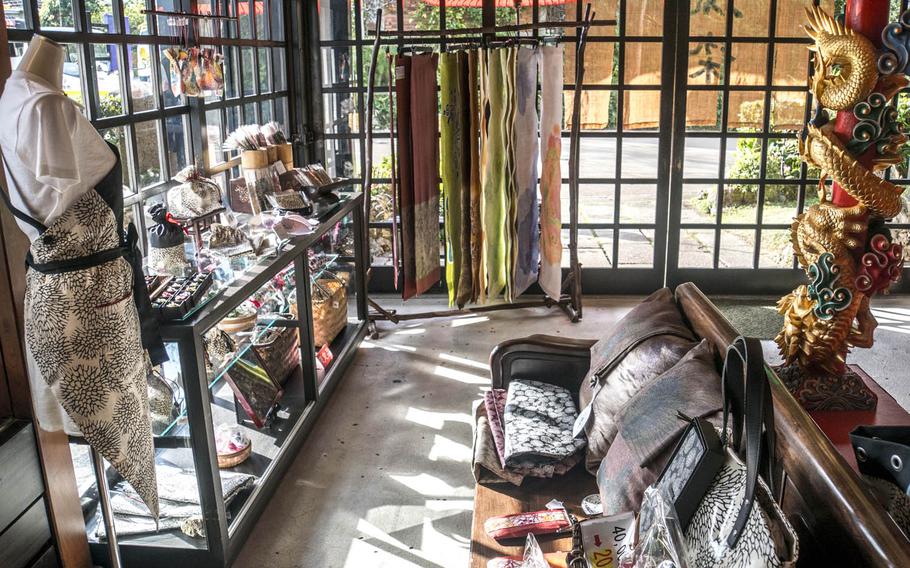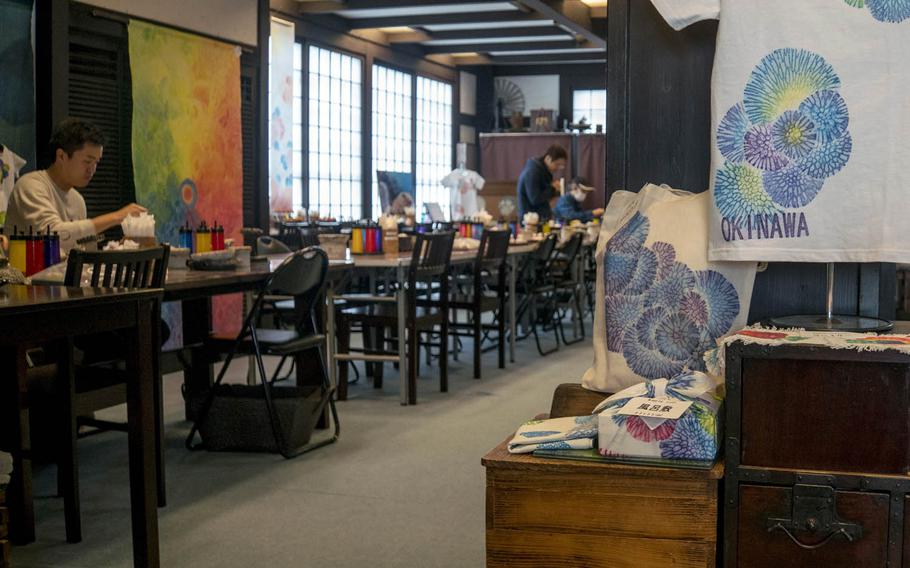 An Okinawan artist has taken the beauty of the Japanese island's coral reefs to the surface with a unique method of dyeing textiles that visitors can try out near Shuri Castle.
Shuri Ryusen, a dye workshop, cafe and art gallery, is open to the public on land where a gate to the Ryukyu Kingdom once stood. It started as a dye research institute, but these days its doors are open to anyone who wants to try coral dyeing.
The use of coral in dyeing started as part of an effort to build a following for Bingata, a traditional Okinawan craft that uses plant pigments as ink.
Inspired by rainbows formed over the Okinawan sea by sun and coral, plant-dye researcher Koto Yamaoka created the technique with textures peculiar to the island. The method has been trademarked by Shuri Ryusen.
There's a spacious visitors studio on the second floor featuring four large tables where up to 40 artists at time can dye things like T-shirts and tote bags. Guests are asked to remove their shoes before entering the studio.
Visitors choose from a selection of coral pieces, which they wrap in fabric using rubber bands before applying the dye. After a short instruction, guests are left to their own devices. The designs created are unique to the region and the artist. The courteous staff encourages people to take their time and enjoy the process.
The workshop's third floor houses Bingata artwork and a museum of sorts showing the history of Shuri Ryusen. Shelves are lined with vials of dried plants ready to be rehydrated and used as a dye. Bolts of fabric painted Bingata style stretch from floor to ceiling and, to the rear, local artists practice traditional Bingata painting.
Shuri Ryusen DIRECTIONS
Location: 1-54, Shuriyama-gawacho, Naha, Okinawa, 903-0825
TIMES
Open 9 a.m. to 6 p.m. daily
COSTS
Admittance is free. Making a coral design costs 3,000 yen for adults (about $27) and 2,500 yen for children younger than 12. FOOD
There's a cafe serving teas and coffee on the premises.
INFORMATION
Phone: 098-866-1131; website: www.shuri-ryusen.com