Naples' Ristorante I Primi earns high marks for seafood and service
by
Scott Wyland
June 14, 2017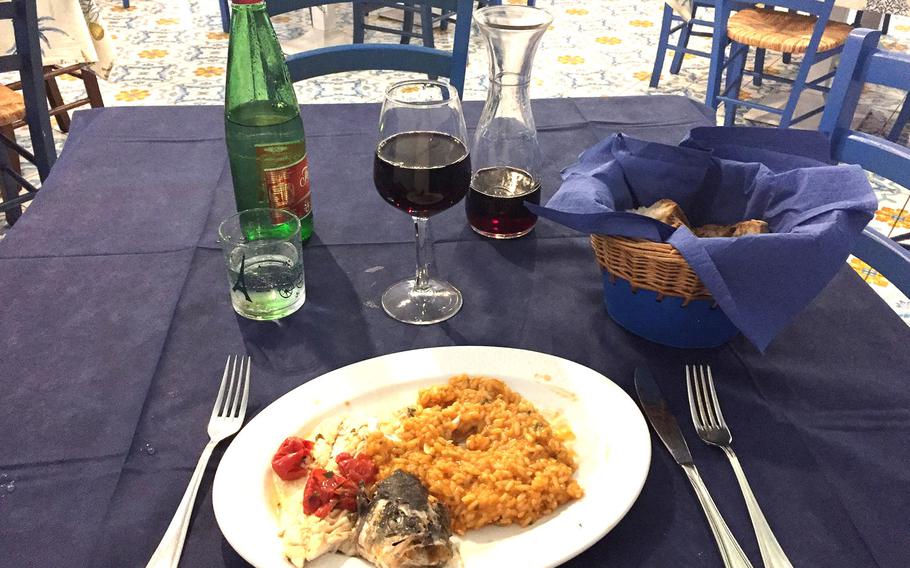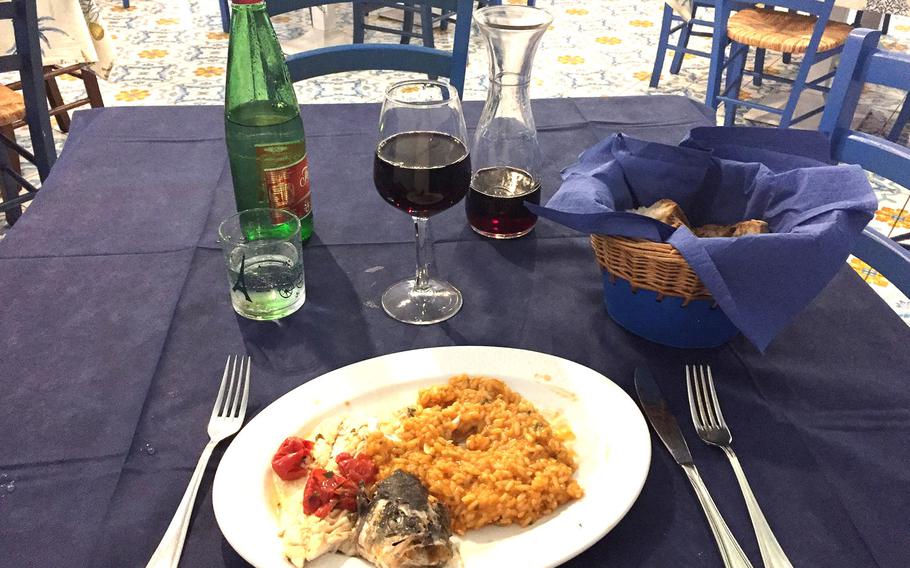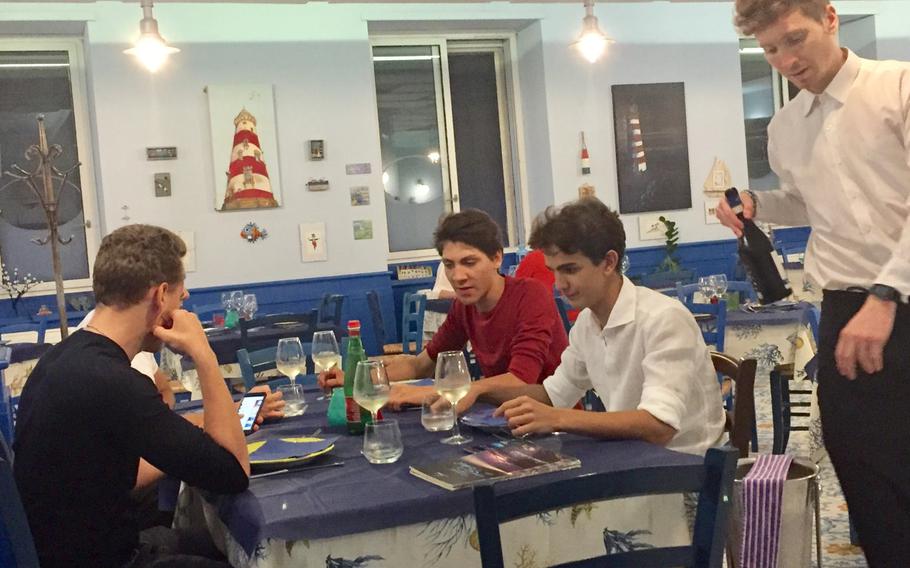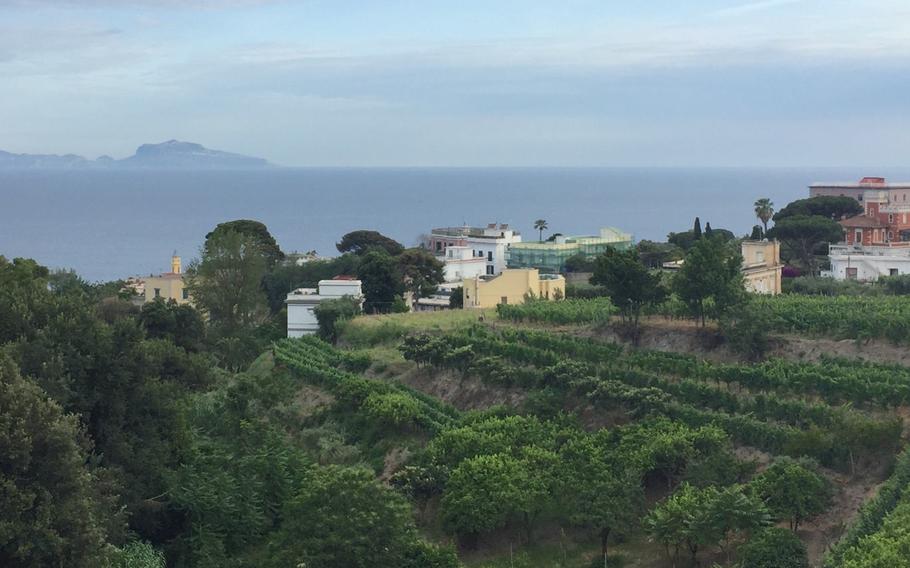 It's fitting that a top-notch seafood restaurant would be near the ocean and named Ristorante I Primi, which translates to The First Restaurant.
I learned of I Primi not from advertising or word of mouth, but happenstance. Its cursive green lettering caught my eye shortly after I reached the top of a rough, winding, uphill road into Posillipo one afternoon.
Online customer reviews reveal that I Primi is a serendipity to most Americans, who often describe it as a hidden gem. To Neapolitans, who write rave reviews, it's hardly a secret. Last year, the restaurant moved a few miles from its original spot near a marina in Mergellina to a larger, more elegant space on a hill overlooking the sea.
It is a pure seafood restaurant that serves fish, crab, mussels, shrimp, calamari and lobster in a variety of dishes. To enjoy the full dining experience, you should go there hungry enough to eat two courses or at least one course and an appetizer.
As an opener, you can choose a soup, salad, fruit assortment, shrimp cocktail or a house antipasto. Appetizers are 10 to 14 euros ($11 to $16).
The first courses are served in modest portions with an average price of 18 euros ($20.50). At least half the dishes come with noodles or rice. Lobsters, crab and mussels are served in their shells.
I had a risotto — rice and marinara — with a tender fish sole, all delicious. The house red wine was reasonably priced at four euros for a small decanter. It was enough to satisfy my appetite at a cost of 24 euros plus the tip.
The second courses are notably larger. Calamari, cod, shrimp and prawn dishes can be had for under 21 euros. The gourmet fish meals, including sea bass, jump in price to 50 euros.
The one challenging part was the all-Italian menu and the server speaking limited English.
With the help of Google Translate, I ordered a meal that exceeded expectations. The waiter was patient with the language barrier and connected my phone to Wi-Fi for me. And the owner threw in a glass of Zibbibo, a Sicilian dessert wine, at no additional cost.
That earns I Primi high marks for service.
Ristorante I Primi Location: Via Discesa Coroglio 79, 80122, Naples, Italy
Hours: 6-10:30 p.m. Mondays through Fridays; 12-3 p.m. and 6-10:30 p.m. Saturdays; 12-3 p.m. Sundays
Dress: Nice casual
Parking: Street-side wherever available. It gets busy later in the week and on weekends.
Information: Phone: (+39) 081 761 6108; no email or website