How-to, photo gallery and tent map
Munich: Oktoberfest means 17 days of partying
by
Michael Abrams
September 7, 2011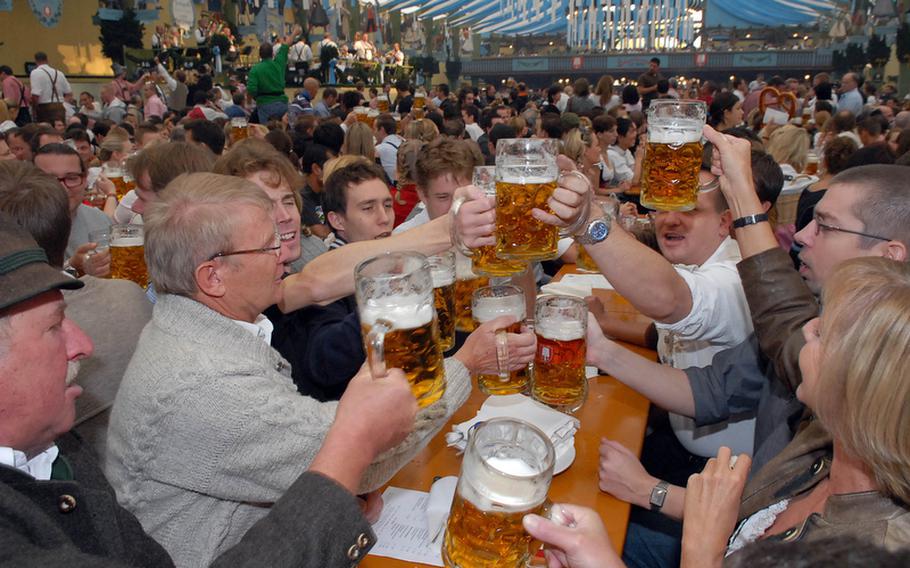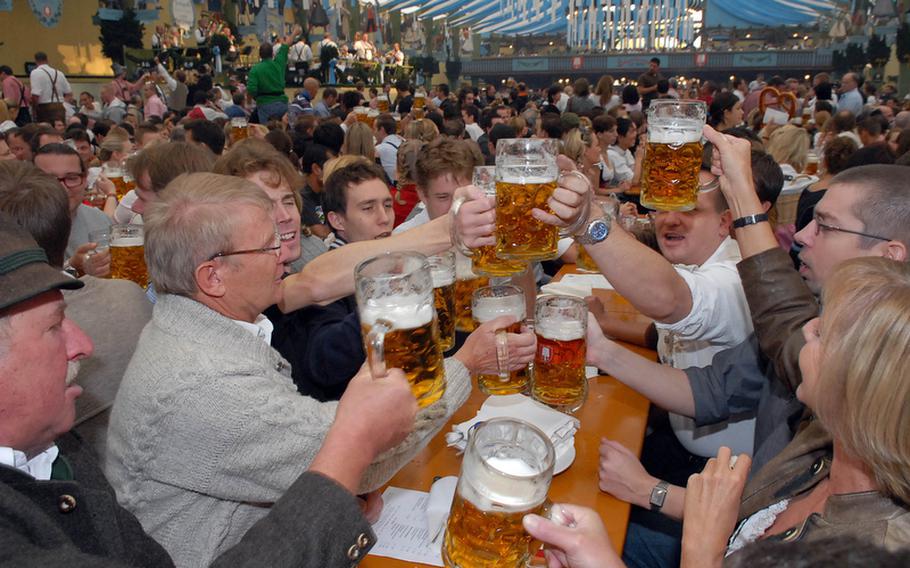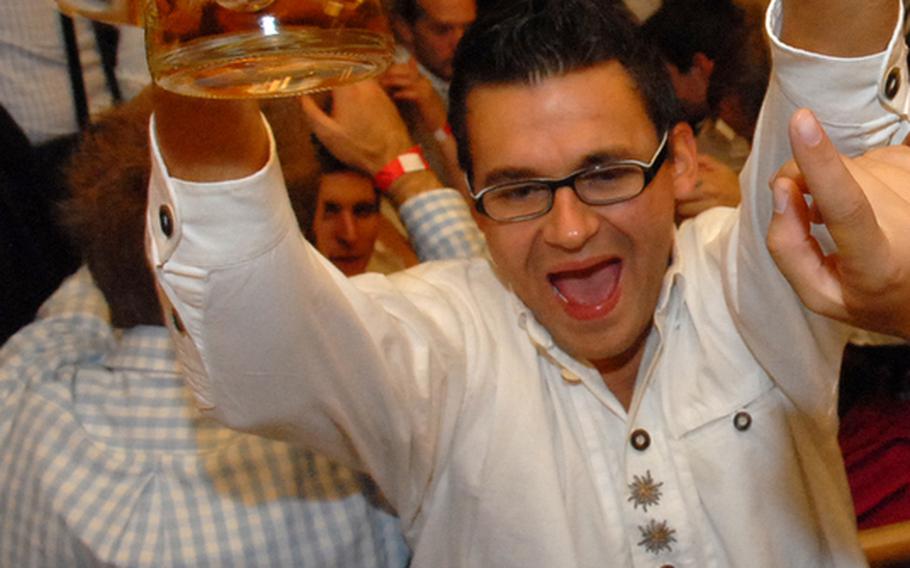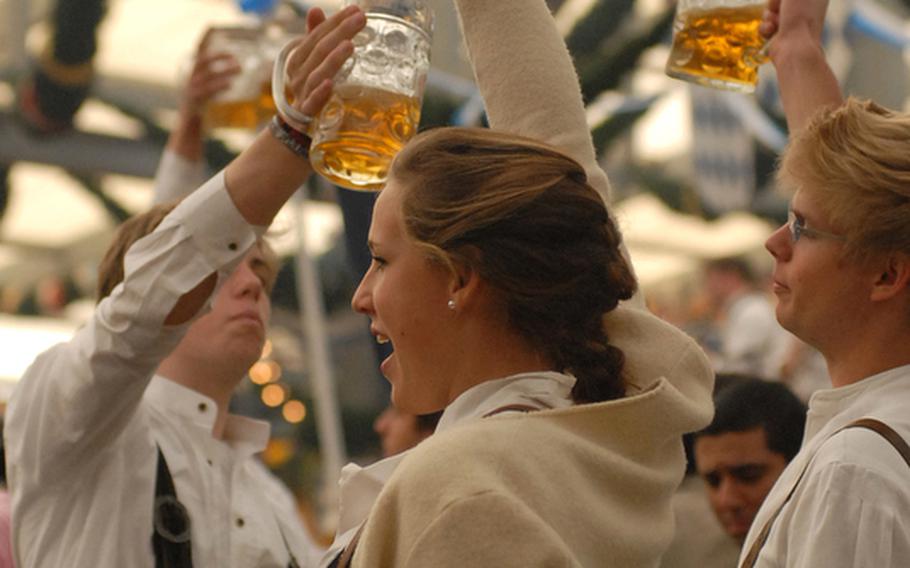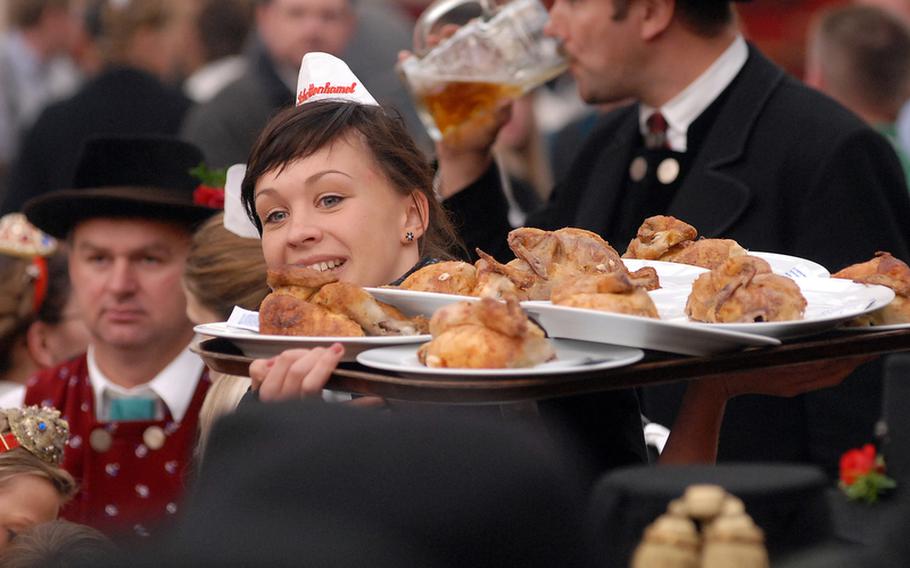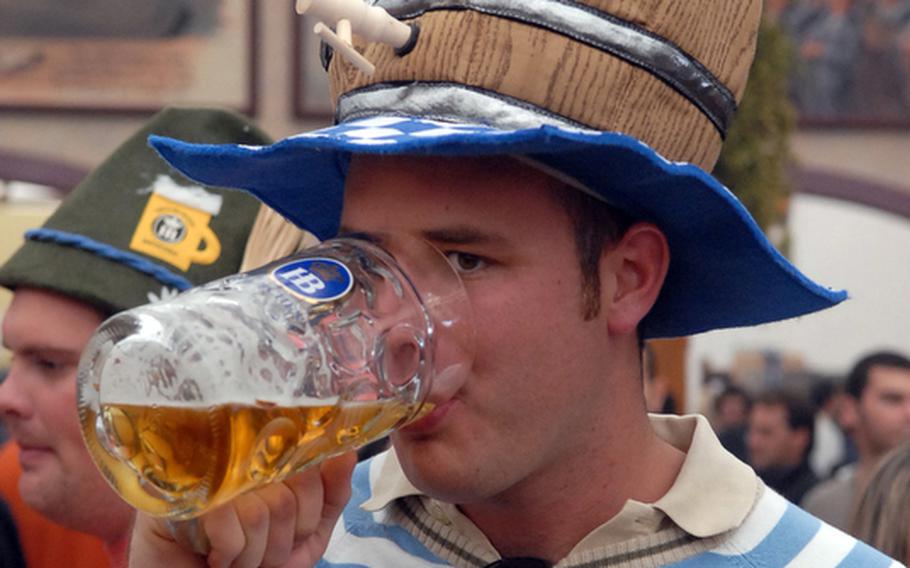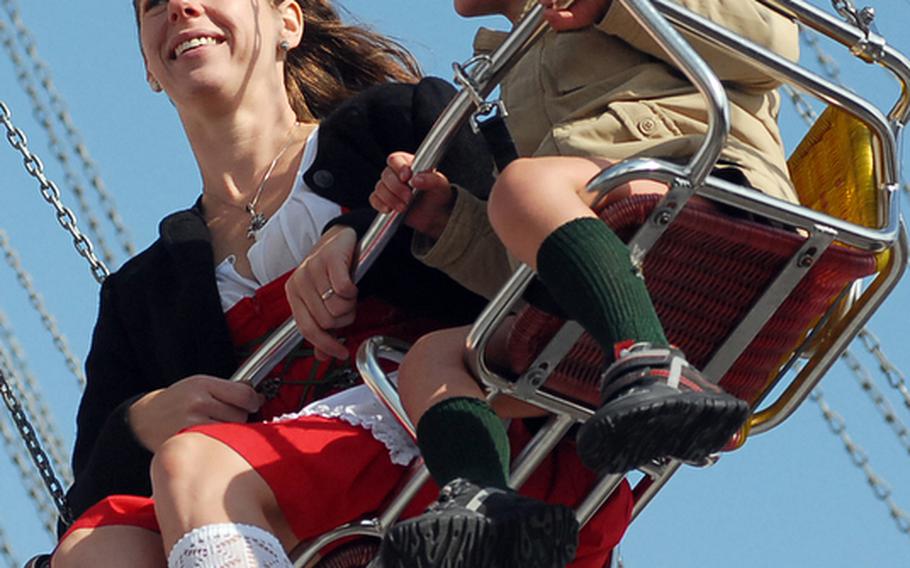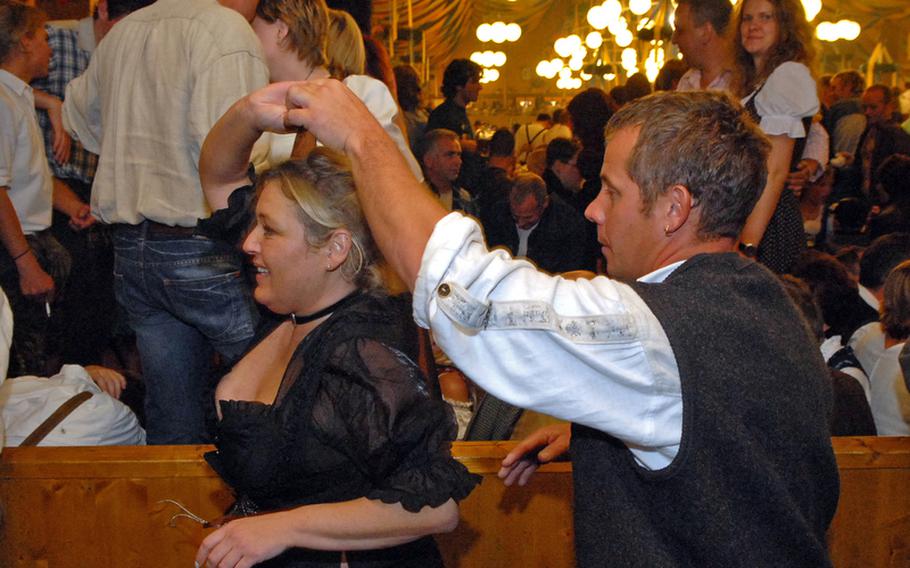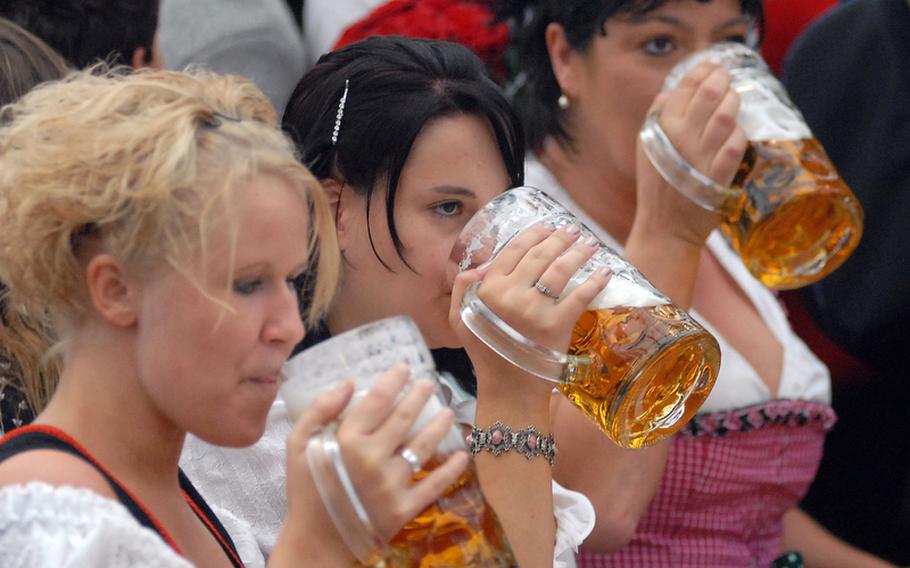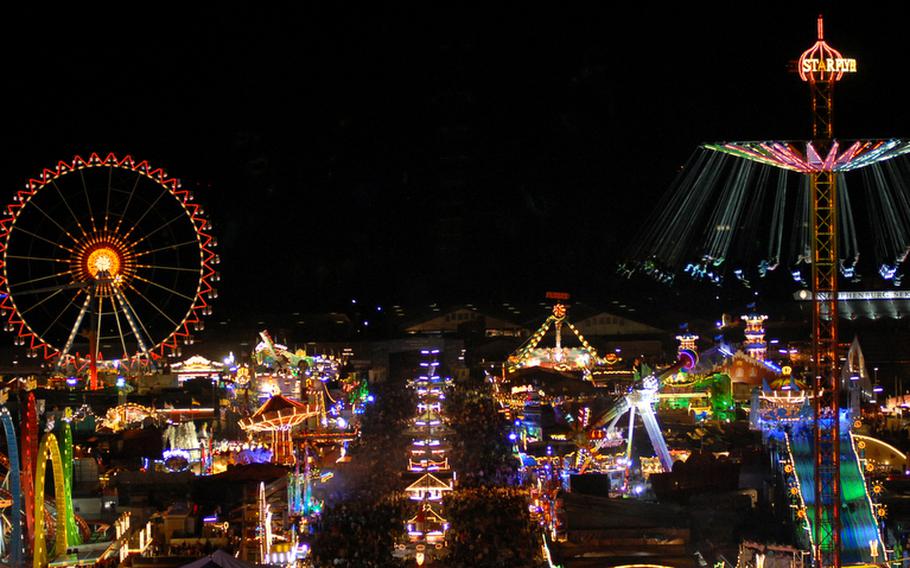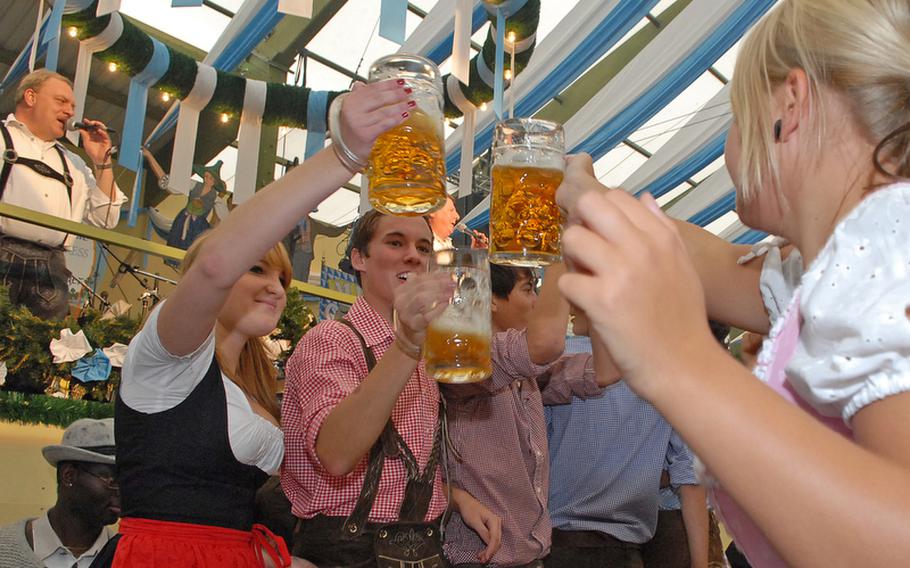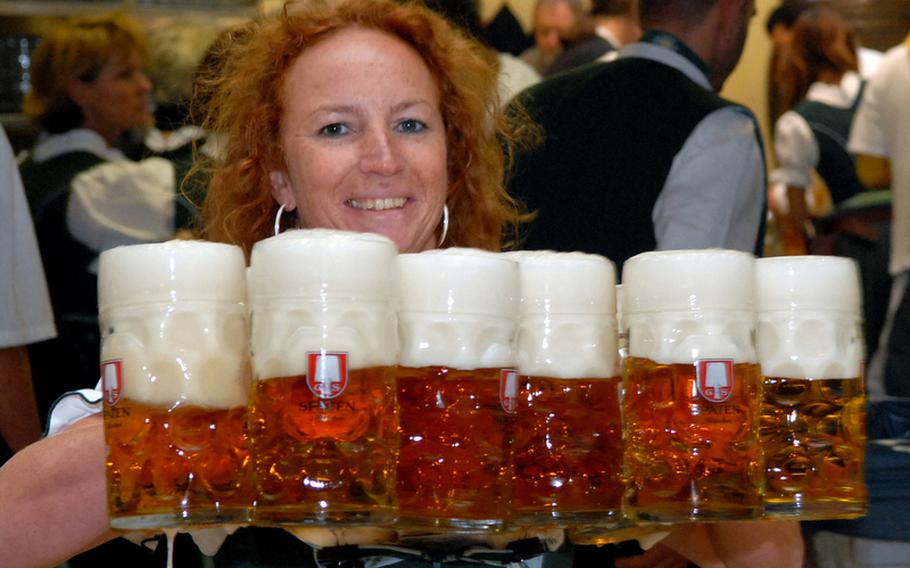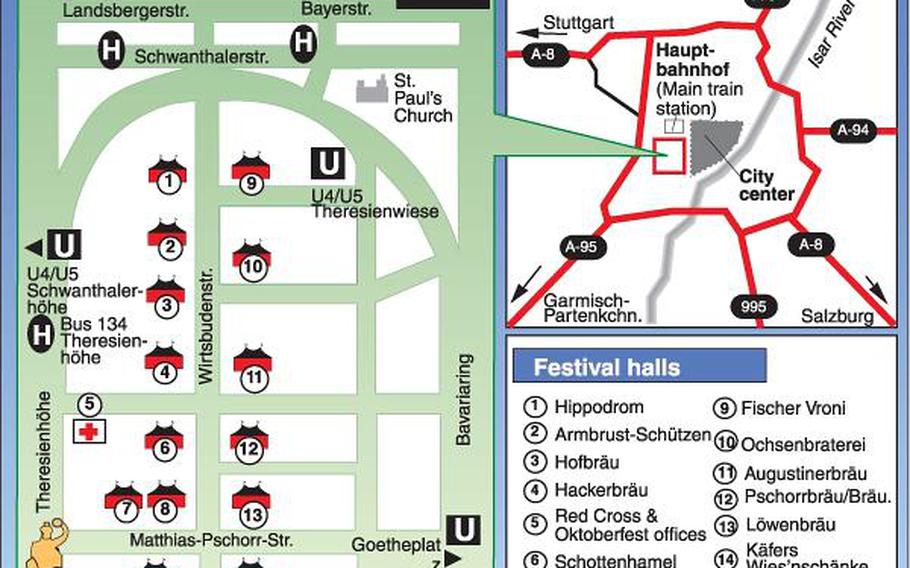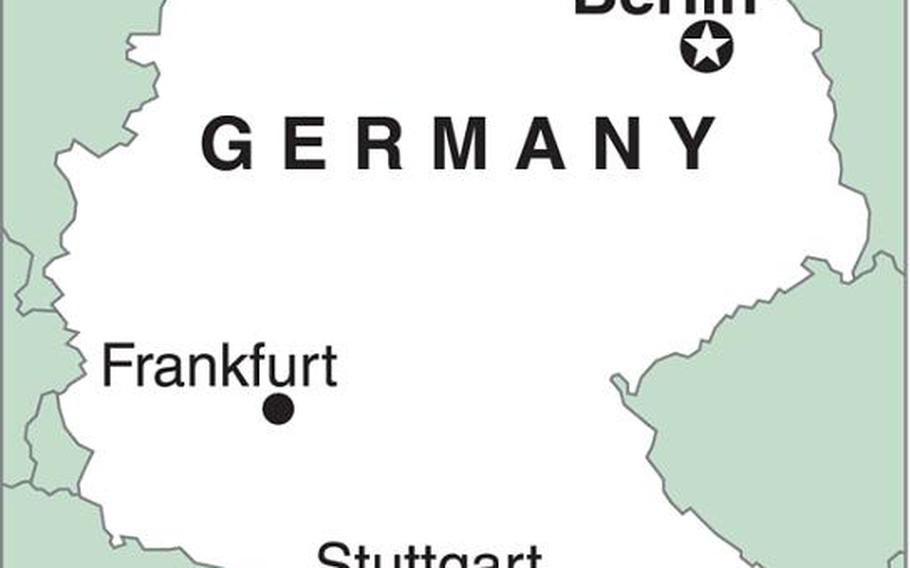 It is just two words - Ozapft is!, meaning simply, "It's tapped!" Once spoken, the world's most famous beer bash, the Oktoberfest, can begin.
But before Munich's Lord Mayor Christian Ude can say those magic words at noon Sept. 17, he will need a couple of well-aimed swings of a hammer to pop that first keg of beer. Once he has, 17 days of partying begin in the Bavarian capital.
A total of 176 Oktoberfests have taken place since the first one, which celebrated the 1810 wedding of Crown Prince Ludwig (later King Ludwig I) and Princess Therese von Sachsen-Hildburghausen.
The public was invited to that celebration, which took place on a big field outside the gates of the city. In honor of the bride, the field was named the Theresienwiese.
Today, the Theresienwiese is almost right downtown, and more than 6 million people make the pilgrimage to the fest each year. The event has been canceled 24 times, because of wars and cholera.
The beer tents are football-field sized, and some can hold up to 7,000 people.
Inside, Bavarian brass bands oompah their way through traditional Bavarian songs in the afternoon. In the evening, you might hear popular party songs such as "Macarena," "The Ketchup Song" (popular in Europe, anyway) or the perennial Oktoberfest favorite, "Take Me Home, Country Roads." Friends and strangers, locals and foreigners will sing along and dance on benches.
Before taking a breather, the bands will invariably break into that song that every Oktoberfest visitor, whether Bavarian, American, Italian or Japanese will sing, toasting with beer mugs raised high: Ein prosit, ein prosit der Gemütlichkeit, ein prosit ... "
All that singing and dancing can make you hungry. In the course of Oktoberfest, visitors will gobble up about 500,000 chickens, 120,000 pairs of pork sausages, 100 oxen roasted on spits, 69,000 pork knuckles and wash it all down with more than 7 million liters of beer and 89,000 liters of wine, according to the Munich city website.
However, the fest isn't always about alcohol. Revelers also drank 245,000 cups of tea and coffee, plus more than 500,000 liters of soft drinks.
If beer-chugging and brass bands are not your thing, the Oktoberfest grounds also hold one big amusement park. There are Ferris wheels, merry-go-rounds, swings, slides, roller coasters and other rides that go to dizzying heights at breakneck speeds.
Besides partying, Oktoberfest is also about tradition. Before the lord mayor pops that first keg, there is the grand entry parade of Oktoberfest "landlords" (owners of the beer tents) and breweries at 11 a.m. Lead on horseback by a symbol of the city, the Münchner Kindl, (Munich Child), the landlords and their families, dressed in lederhosen and dirndl, parade onto the Wiesn grounds in decorated carriages accompanied by the horse-drawn wagons of the Munich breweries.
For the fest's 200th anniversary last year, Munich held a "nostalgic" Oktoberfest. The nostalgia will return this year to the southern half of the grounds, with the Oide Wiesn, or Old Oktoberfest, with old-fashioned rides, traditional Bavarian folklore and two beer tents. Unlike the tents in other areas of the fest, admission will be charged.
For Munich residents, especially on the weekends, Oktoberfest is as much a reason to dress up in their finest traditional Bavarian clothing as it is to drink beer.
If you can't get your fill of Oktoberfest, and don't want the fun to end, this is your year. Because Oct. 3 is a German holiday, the party will last a day longer, until 11:30 p.m. on Oct. 3, when the call Aus is! will ring across the grounds and through the tents, signaling the end of the festivities.
'Til then, Prost!
An Oktoberfest how-to
Where and whenAt the Theresienwiese in Munich, Germany, Sept. 17 through Oct. 3.
How to get there• By autobahn: A8 from Stuttgart leads into the city, as does A9 coming from the north. Arriving from Italy via Innsbruck, Austria, you can go through Garmisch, Germany, and take A95 or take A93 and A8 to Munich. From Italy via Salzburg, Austria, take A8. Parking in Munich during Oktoberfest is very limited. You will be towed if illegally parked.
• By train: The Theresienwiese is within walking distance of the Munich main train station, and trains from all over Europe arrive there. The German rail system also offers "party trains" to the festival. For information on how to get tickets, go to Karen Bradbury's travel blog on stripes.com. Another option is to check your local train station for group travel deals.
• When in Munich, the subway is the best way to get to the festival grounds, but it will be crowded. Take lines U4 and U5 to Theresienwiese or Schwanthalerhöhe or U3 and U6 to Goetheplatz and Poccistraße. Theresienwiese is closest, but more crowded.
• Many on-base agencies offer tours to the fest. See the listing of available tours every Thursday in Stars and Stripes (Page 28 of this section) or go to stripes.com and click on the Travel tab at the top of the page, then Europe-travel.
Where to stayIn theory, Munich is all booked up for Oktoberfest. In reality, people and companies book rooms a year in advance and then cancel. So, strange as it may seem, sometimes the later you search for a hotel, the luckier you get. Check the Munich website, munich.de, or any popular hotel booking site.
CostsBeers cost between 8.95 and 9.20 euros, depending on the tent. Admission to the tents is free, except at the Oide Wiesn, where admission costs 3 euros for adults.
TimesAttractions are open 10 a.m. to 11:30 p.m. Mondays through Saturdays. Beer stops flowing at 10:30 p.m. Opening hours on Sundays and on the Oct. 3 holiday are 9 a.m. to 11:30 p.m. The Käfer tent and the Weinwirt tent stay open until 1 a.m., but stop serving at 12:15 a.m.
Information• You will not be served without a seat.
• When the tents are overflowing, which happens often on weekends, bouncers keep people from entering.
• Smoking is not allowed in the tents, but this year some landlords plan to have indoor smoking areas separate from the tents. If you smoke, check on what the rules are.
• If you plan to hook up with friends at the fest, or if you want a meeting point in case you lose each other, the best place to meet up is at the lion-topped tower at the Löwenbräu tent.
• Munich's website is www.munich.de. The Oktoberfest website is www.oktoberfest.de.
Related events• The International Costume and Riflemen's Parade will be held Sept. 18 starting at 11 a.m. First held in 1835, the procession, more than 3½ miles long, goes from the city center to the Oktoberfest grounds and features groups in folklore costumes, marching bands, riflemen in historical uniforms and the wagons of the Munich breweries. Thousands of participants from Germany, Austria, Italy and other European countries participate. It begins at the Siegestor and lasts two hours.
• For those who just can't get enough of oompah bands, at 11 a.m. Sept. 25 a concert of all the Oktoberfest bands will be held at the foot of the giant Bavaria statue in Theresienwiese. (If it rains, the concert will be postponed until the following Sunday.)
- Michael Abrams