Mother Coffee on Okinawa offers hot, fresh take on sweet or savory pancakes
---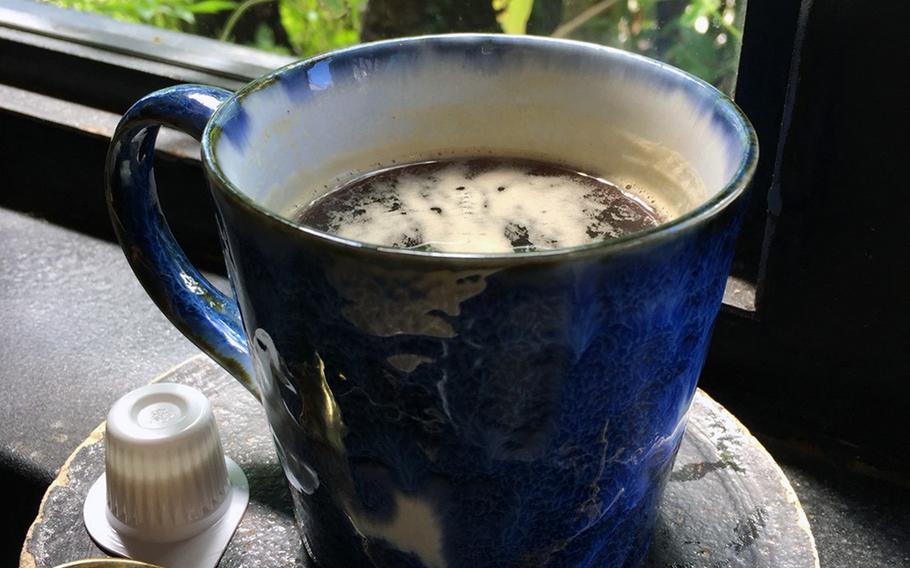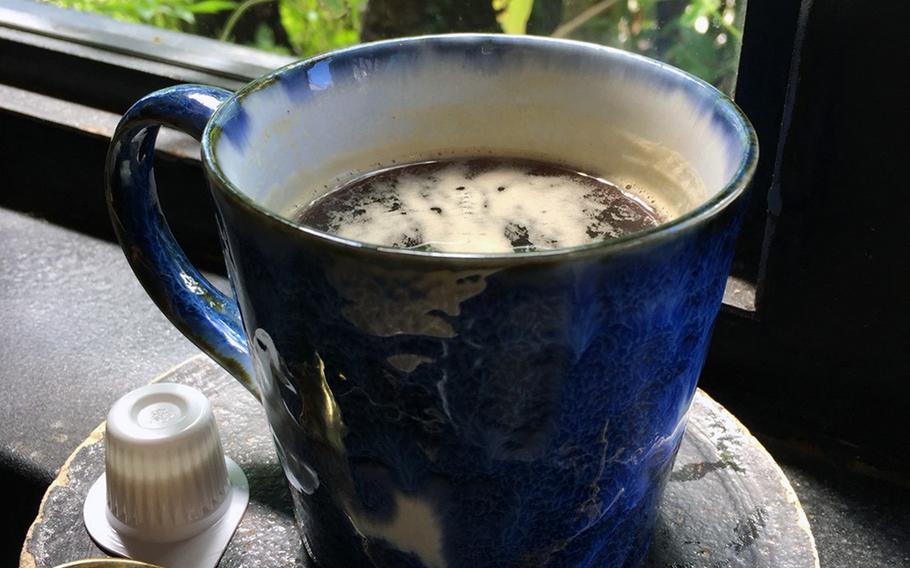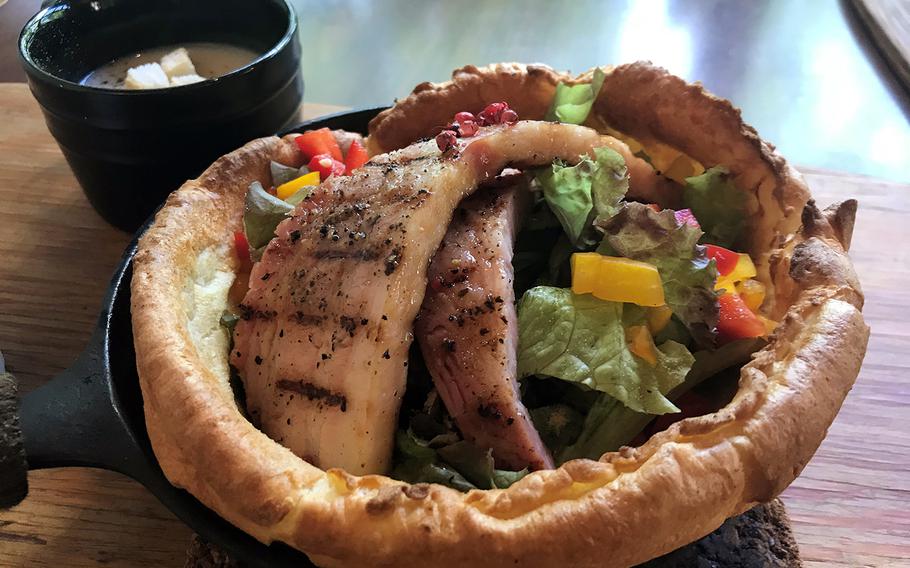 Scientists believe that pancakes — in one form or another — may have been eaten as far back as prehistoric times, so it's hard to find a fresh take on the universally adored food item.
Look no further than Mother Coffee in Kitanakagusuku, Okinawa. The small cafe has taken its affinity for Dutch baby pancakes and infused them with something truly unique.
Dutch baby pancakes are baked in personal-sized cast iron skillets, which gives them the appearance of a giant Yorkshire pudding or a popover. They are crispy on the outside, fluffy on the inside and come sizzling, topped with an assortment of sweet or savory options.
Combine that with fresh and locally sourced ingredients, gourmet coffee and a rustic, artistic ambiance, and you might have the perfect foil to the overpriced, corporate coffee chain.
Mother Coffee opened in 2015 in what looks like old U.S. military housing. Less than a mile as the crow flies from Camp Foster, the quiet Zukeran neighborhood has afforded it much camouflage and made it one of the area's best-kept secrets.
The owner, Sakura Uetatsu, said she was a fan of pancakes growing up and had an idea to cook them in skillets. A few years ago, she began to experiment.
She liked how the Dutch baby pancakes rose up on the skillet sides in the oven, and the Mother Coffee staple was born.
On the sweet side of the menu, plain with powdered sugar starts at $6.31. The cafe also serves a berry pancake for $7.23, which comes with different types of berries and ice cream, as well as sweet potato or apple caramel for $8.17.
All of the savory skillets cost $8.17. Mother Coffee offers sausage and vegetables, macaroni au gratin, sweet chili teriyaki, thick cut bacon and vegetables and potato and mochi with spicy cod roe. These skillets come with either soup or salad.
The bacon skillet was quite nice. The thick cut bacon was not too fatty, had the right amount of seasoning and came wrapped up in the cake's warm embrace. The heaping helping of lettuce and different types of peppers inside made me at least feel as though I was eating healthy, even if I wasn't. A thimble of Japanese salad dressing came as a welcome complement.
Mother Coffee also offers a breakfast plate from 8-11 a.m. for $6.30. It comes with a large perfectly toasted piece of white bread with butter, a hardboiled egg and salad, with jam and sea salt on the side and a beverage. Patrons can choose from coffee, tea, juice or milk.
You can't run a cafe with coffee in the name and not offer a stellar brew. Mother Coffee has all the options you would find at a corporate chain — hot and cold, and then some.
The iced caramel macchiato was tall and tasted as good as it looked — frothy and not too sweet. Raw brown rock sugar was available if I wanted it. It was well worth the $6.03.
Mother Coffee also offers its own blend of coffee for $4.45, a Mother latte for $5.10 or a flavored latte for $5.38. A caramel or strawberry mocha will set you back $6.03. A cappuccino costs $5.10.
The cafe also offers an array of teas, ranging from $2.78 to $5.38, and various fruit juices for $2.78. They offer an ice cream and melon soda for $5.38, banana milk for $5.56, blood orange juice for $4.36 and even adult coffees laced with brandy for $6.49.
Unlike the owner, I was never a huge fan of pancakes, and eating sweets for breakfast is not really my cup of tea. However, by offering savory Dutch baby pancakes as well as using fresh ingredients, Mother Coffee has raised the bar for quality breakfast and put the corporate coffee chains on notice.
burke.matt@stripes.com Twitter: @MatthewMBurke1
Location: 588 Zukeran, Kitanakagusuku, Nakagami District, Okinawa 901-2317
Directions: Located less than a mile from Camp Foster's Firehouse Gate (Gate 3) as the crow flies. Take a right out of the gate onto Route 130, then a left onto 330. After a quarter mile, take a left at the intersection after Kame Soba Kitanaka Branch. Mother Coffee will be on your right. Parking is limited, so carpool if meeting friends.
Hours: Open every day except Thursday, 8 a.m. to 5 p.m.
Prices: Affordable. Skillet sets start at $6.31. All under $8.17.
Dress: Casual
Information: Phone: 098-923-3723; Online: mothercoffee.net
---
---
---
---