More in box in new 360
by
Brian Bowers
June 30, 2010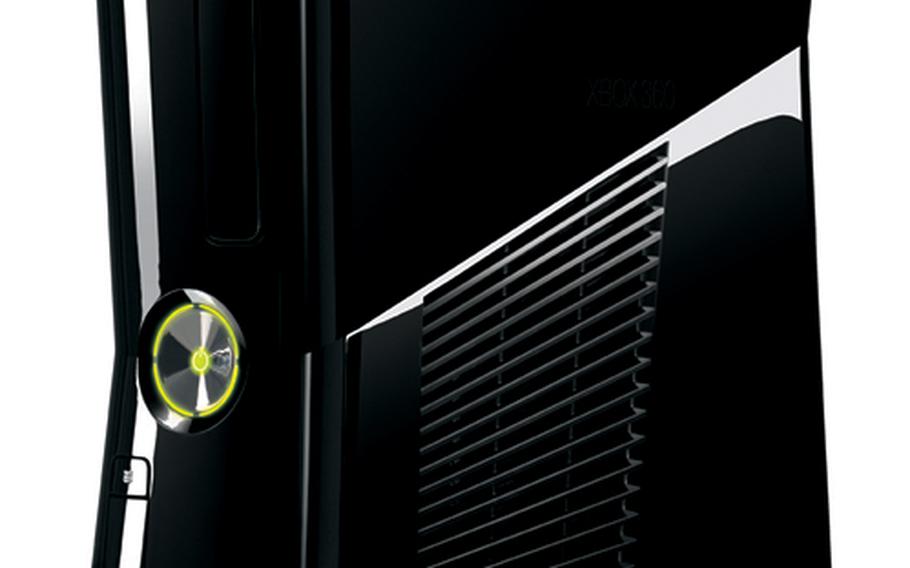 At the recent Electronic Entertainment Expo, Microsoft spent most of its time touting the Kinect motion-based control system. But it also unveiled an improved version of the Xbox 360.
While the average player won't notice much difference in game play, the new console represents a solid step forward. It offers a 250-gigabyte hard drive, built-in Wi-Fi and a few other tweaks that make it a more appealing machine. And, with a price tag of $299, it costs no more than the current standard version.
The device looks very cool — sleek, shiny and black. However, it's what's inside that should bring a smile to longtime Xbox fans.
The 250-gig hard drive will hold plenty of games, movies and songs. With the increasing availability of interesting titles on Xbox Live Arcade, as well as Games on Demand, this is a very big deal — especially for those of us who have been juggling games and movies on our hard drives for years.
The built-in 802.11n Wi-Fi should allow super-fast connections for games and for streaming movies. I tested it against older 360s with both a wired connection and the old-school Wi-Fi. The results were mixed. Sometimes the new connection downloaded three times as fast as the wired connection, but it was usually a much closer race.
Other tweaks under the hood have resulted in a much quieter machine. My older 360s sometimes sound like they're going to take flight as they whir and whine.
And, perhaps more importantly, the cooling vents have been re-engineered. Presumably this will alleviate the overheating that causes the red ring of death.
Finally, the new box comes with a port to connect the Kinect hardware, which will be available in the fall. Although the Kinect will be compatible with all 360s, I suspect this built-in capacity will make the upgrade easier — and perhaps even a little cheaper.
This is all pretty cool, but probably won't prompt many owners of older generations to say, "I gotta get it." However, this would be a wise purchase for those looking to join the 360 legions for the first time or looking for a replacement console.
---
---
---
---