'Mission: Impossible – Fallout'
---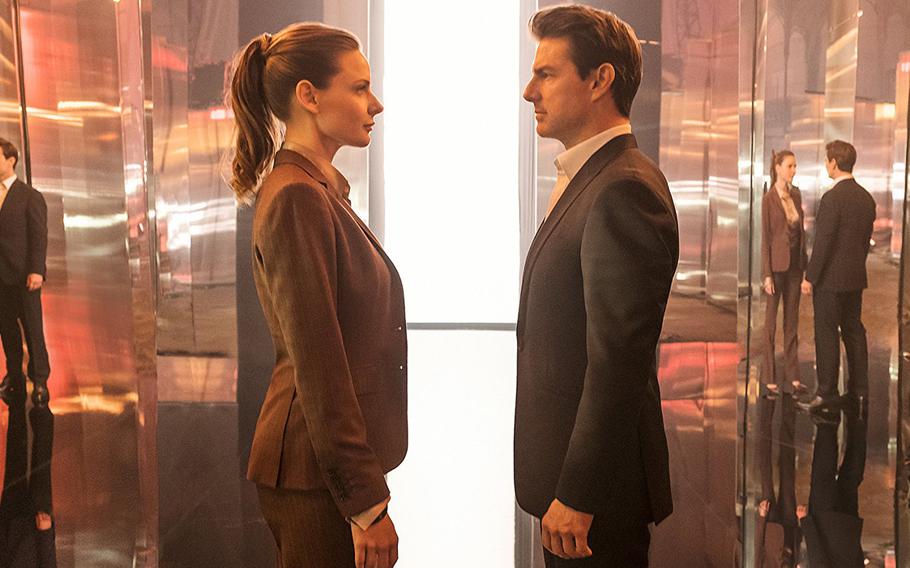 My mission is to play hooky from work to enjoy Ethan Hunt and the adventures of IMF (Impossible Missions Force). It's better known as "Mission: Impossible -- Fallout," the sixth installment of the movie series.
When the movie debuted in 1996, my parents told me about the show from the 1960s and the characters' unique spying techniques. The exploding mission recording, the distinct methods of disguise utilized, etc.
It's been more than 20 years since Ethan Hunt, Ving Rhames and the IMF began this movie franchise, and each mission seems more and more impossible. Lalo Schifrin's original music theme never gets old.
In this installment, Super-Tom doesn't fail to amaze. We'll get to see him do his own helicopter stunts in the mountains of New Zealand. A stunt coordinator states, "Tom wants to avoid green screens because the audience knows when something's being cheated."
"Mission Impossible: Fallout" comes out on July 27. I have decided to accept this mission, so I will be there on opening day.
I hope this message doesn't self-destruct.
– Doug Gillam, visual information specialist
---
---
---
---