Melaka, Malaysia: Exploring cultural crossroads between Asia and Europe
---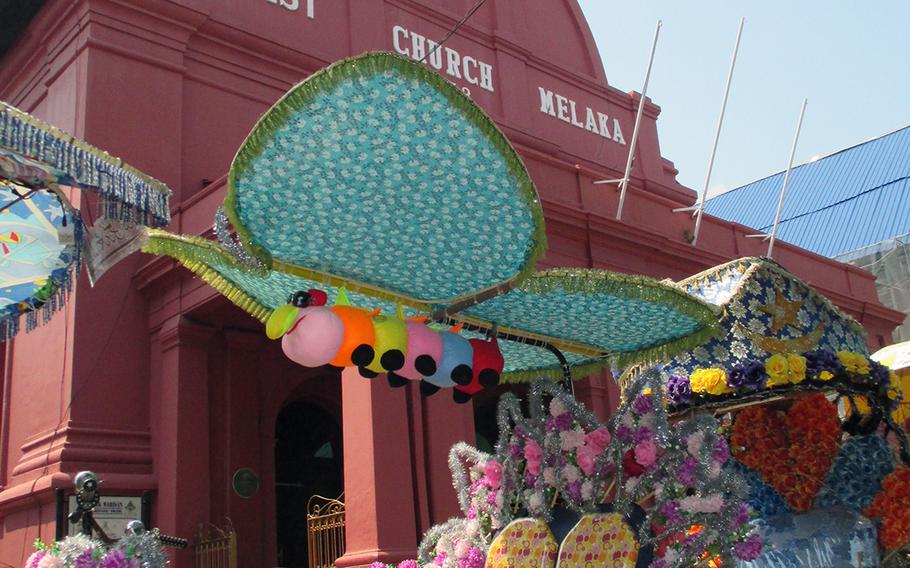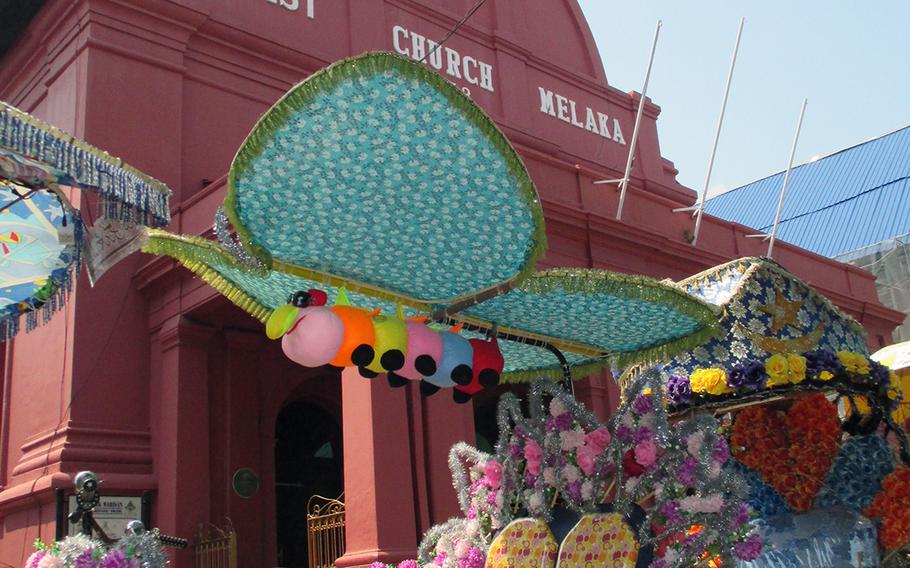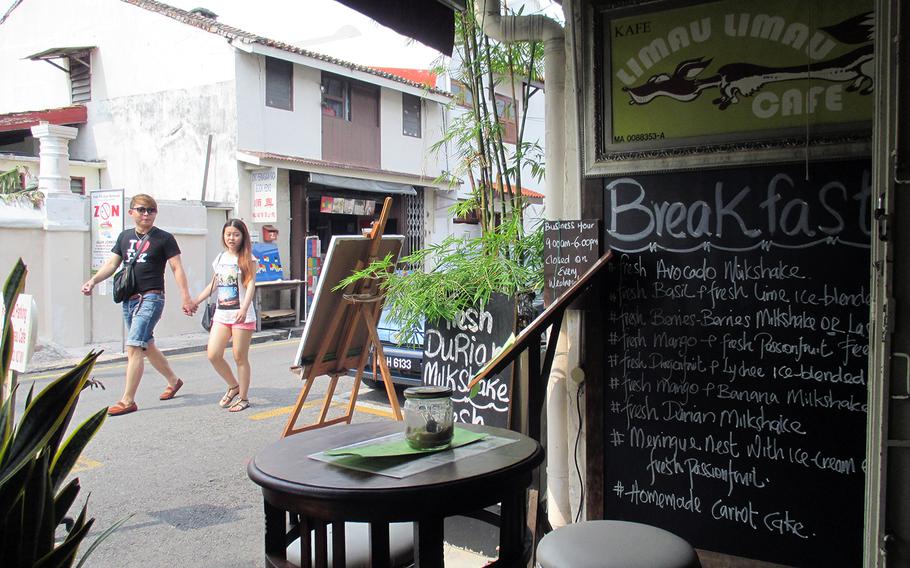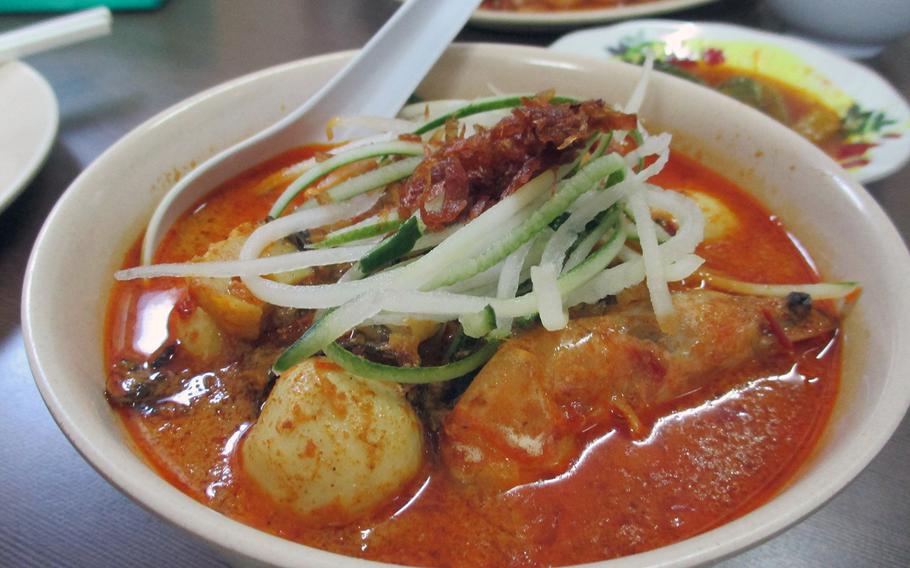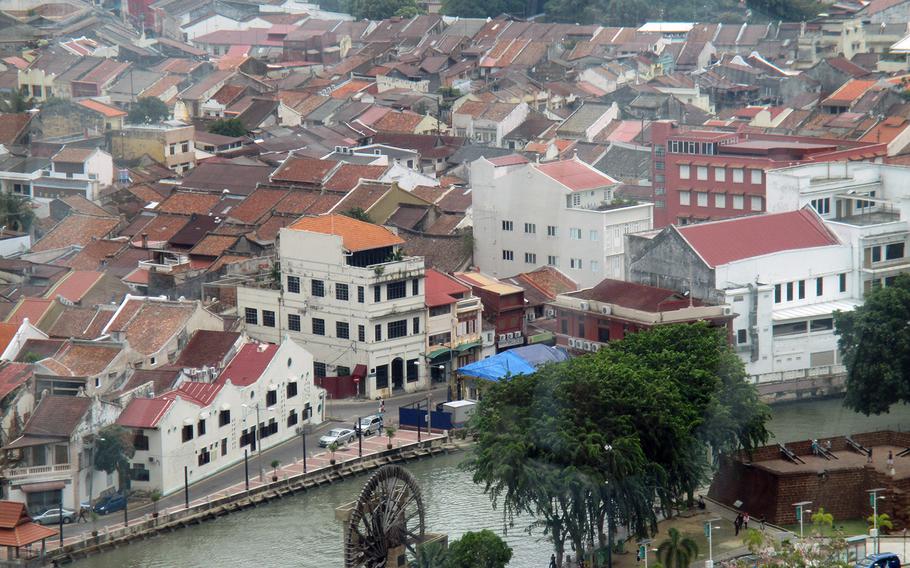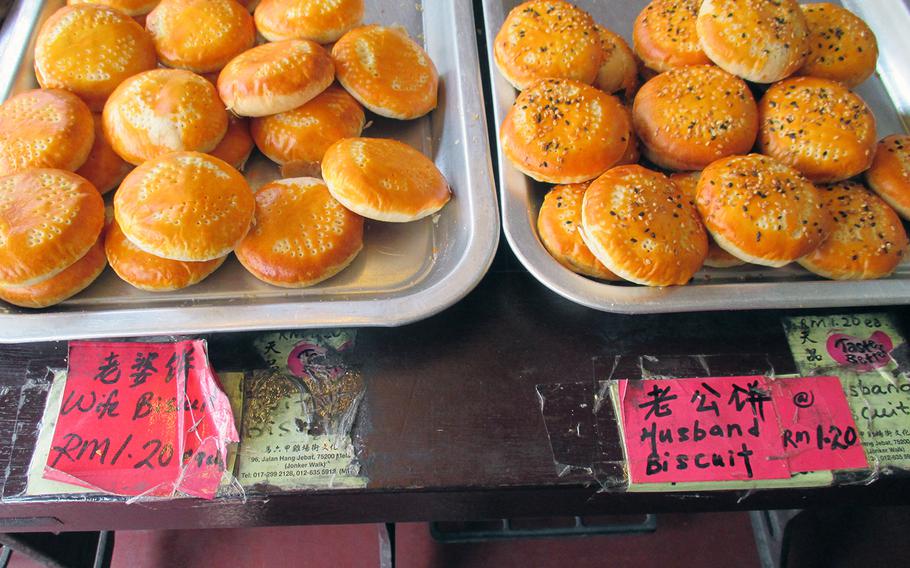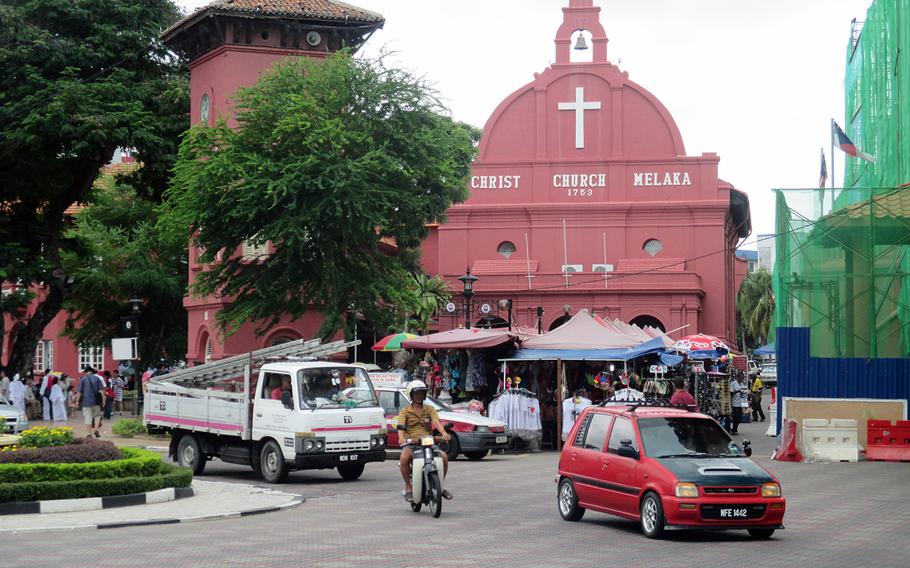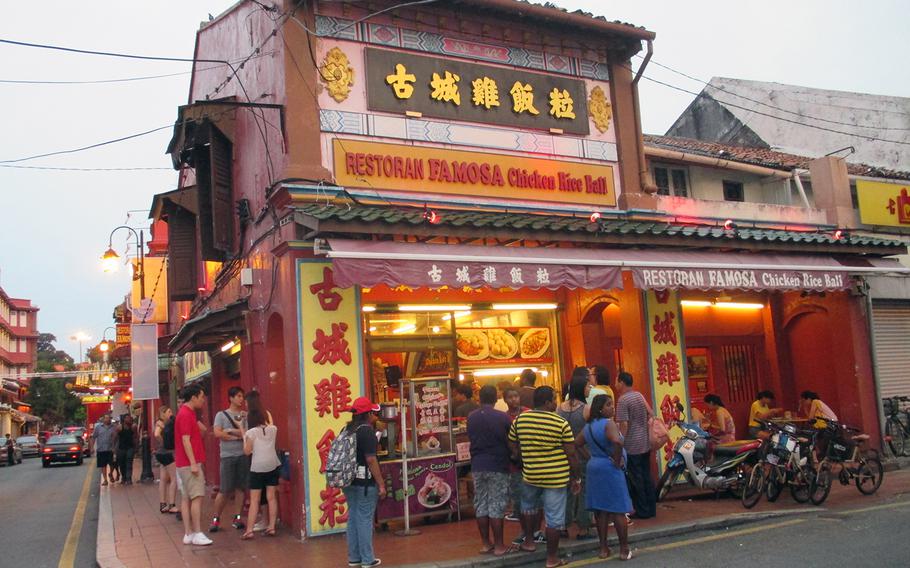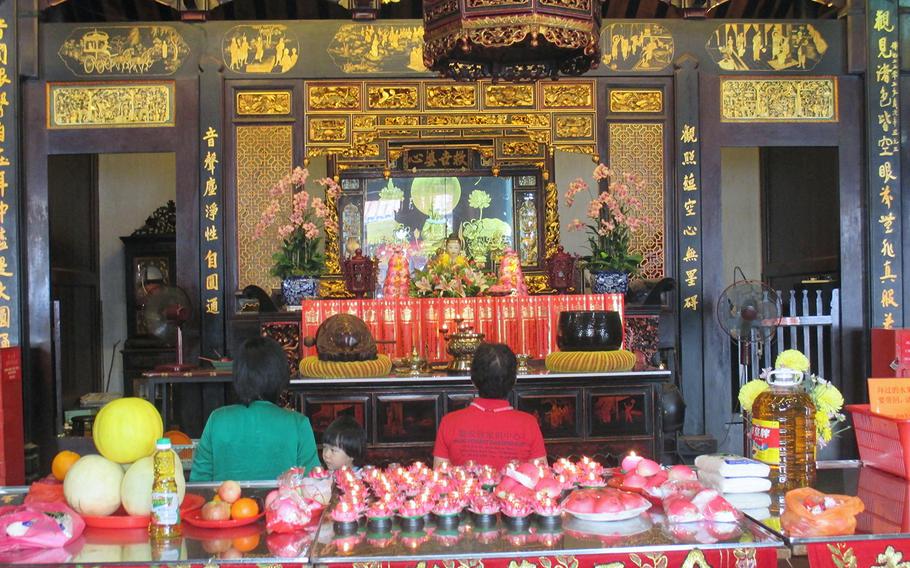 The aroma of freshly baked cookies fills the air by mid-morning as the Jonker Street bakers in Melaka, Malaysia, set their first batches of pineapple tarts, the jam-topped, Portuguese-inspired pastries for which the city is famous, in their doorways to cool.
A few blocks away, the aroma of incense wafts through the courtyard of the centuries-old Cheng Hoon Teng temple, already quietly abuzz as the faithful pray and present offerings of flowers and fish cakes, dyed bright pink and shaped like lotus blossoms. Inside the temple's ornate entrance gate, an elderly blind man plays "Amazing Grace" on the harmonica and collects tips.
Melaka is a city defined by its mix of East and West, of mosques and churches and Taoist temples, that reflect the city's colonial heritage as well as its past as a crossroads between Asia and Europe.
"To visit Melaka is to visit Malaysia," one storekeeper in a dusty Chinatown antiques shop told a customer. "This is where it all began."
Located two hours south of Kuala Lumpur and four hours northwest of Singapore, Melaka once eclipsed other cities in the region in importance because of its strategic position on the Asia-European trading route.
Located on Malaysia's west coast, the city has been a destination for Chinese and Indian traders and immigrants for hundreds, perhaps thousands, of years. For much of its "recent" history — the past five hundred years or so — Melaka has been controlled by Europeans: first the Portuguese, then the Dutch, and finally the British, who ruled until Malaysia gained its independence in 1957.
This mixture of foreign and Malay cultures formed a mini melting pot of a city that is still reflected in Melaka's architecture and cuisine.
As foreigners intermarried with the local population, their descendants formed a distinct hybrid culture known as the Peranankans. A stroll through Melaka's historic Chinatown — the heart of the tourist district — reveals picturesque crumbling Chinese rowhouses, solid but graceful Dutch buildings, as well as the remnants of a fort built by the Portuguese. The city — whose name is frequently spelled Malacca — was named a Unesco World Heritage Site in 2008.
Today, Melaka has the feel of a place that knows it is special but is waiting for the rest of the world to realize it. The sightseers have arrived, primarily in the form of Chinese tour groups, but not enough to fill the tiny, trendy coffee shops and boutique hotels that have opened in Chinatown's narrow tangle of streets.
On one late afternoon, throngs of camera-wielding tourists jammed the famous Dutch Square in front of the brick-red Christ Church, shopping for T-shirts and postcards at the souvenir stalls that line the square. But within 20 minutes, the square had virtually emptied as tour groups retired to their hotels in time for dinner.
Melaka is compact enough to see by foot or bike, available for rent at hostels and stores throughout Chinatown, and offers enough activities to fill several days. Start with a river cruise through the heart of the city or a visit to Menara Taming Sari, a rotating tower that gives you a panoramic view of the city from 360 feet in the air.
Visit some of the city's small but interesting museums, such as the Baba Nyonya Heritage Museum (male Peranankans are known "Baba" and females are known as "Nyonya"), a restored mansion where you can peer through a peephole in a second-story floor that once allowed residents to see visitors knocking on their front door below — what our tour guide dubbed "old-style CCTV."
Then there is the food. On the periphery of Chinatown are authentic Chinese restaurants serving shark fin soup, as well as cheap Indian eateries that serve thali (meals) on banana leaves. Malaysian and Peranankan restaurants abound within the tourist area, offering spicy seafood and vegetable dishes like nyonya laksa, a spicy soup of noodles, chili, prawns and coconut milk.
A must-try Melaka specialty is cendol, a confection of shaved ice, red beans and skinny, green rice-flour noodles topped with coconut milk and local palm sugar. For a particularly pungent version, order your cendol topped with durian, a creamy fruit that is banned in many hotels because of its pervasive smell, something akin to wet feet.
In between meals, stroll up and down Jonker Street, which is packed with stores selling everything from trendy clothes to antiques and souvenir kitsch. While most shops close in the evening, the street's restaurants are particularly worth visiting at night, when the temperature drops and a peaceful quiet settles over the city.
---
---
---
---