Meersburg: Beauty on the Bodensee
by
John Vandiver
July 12, 2010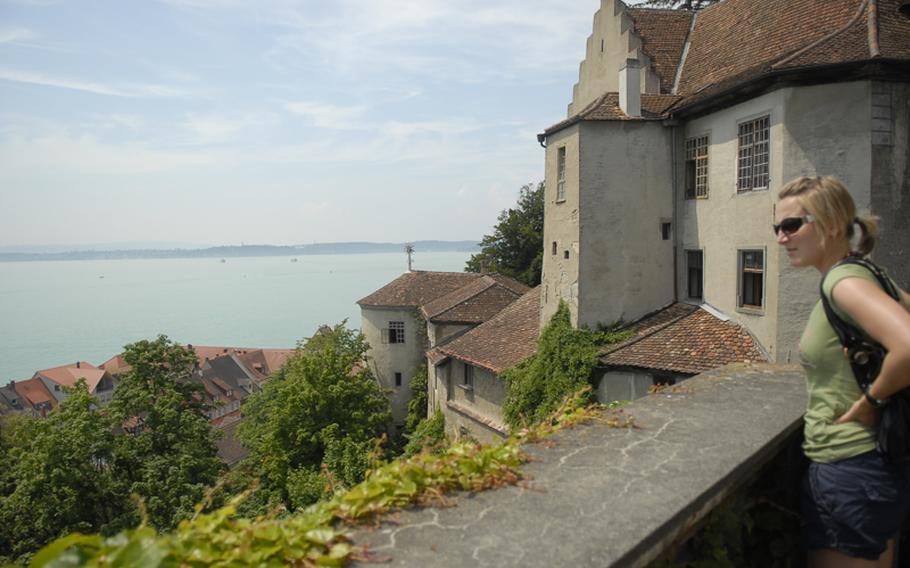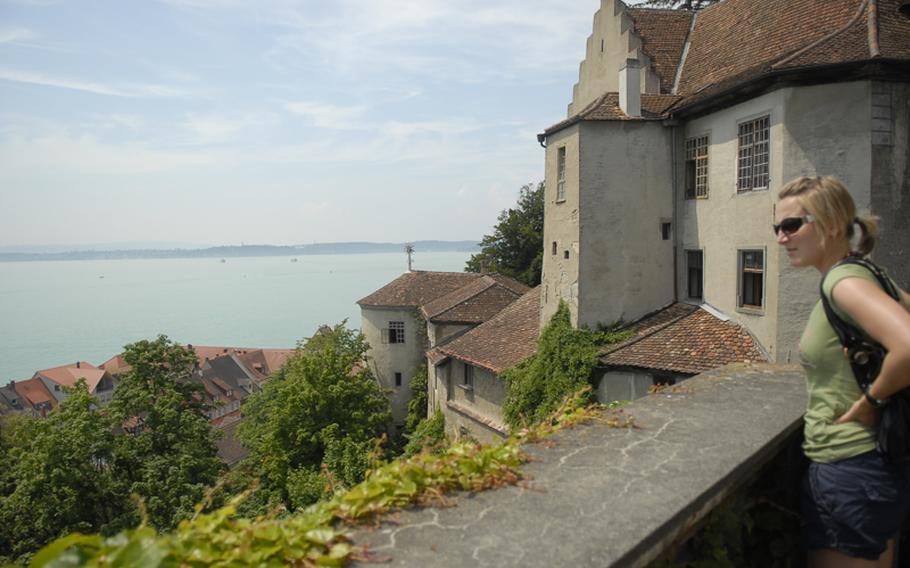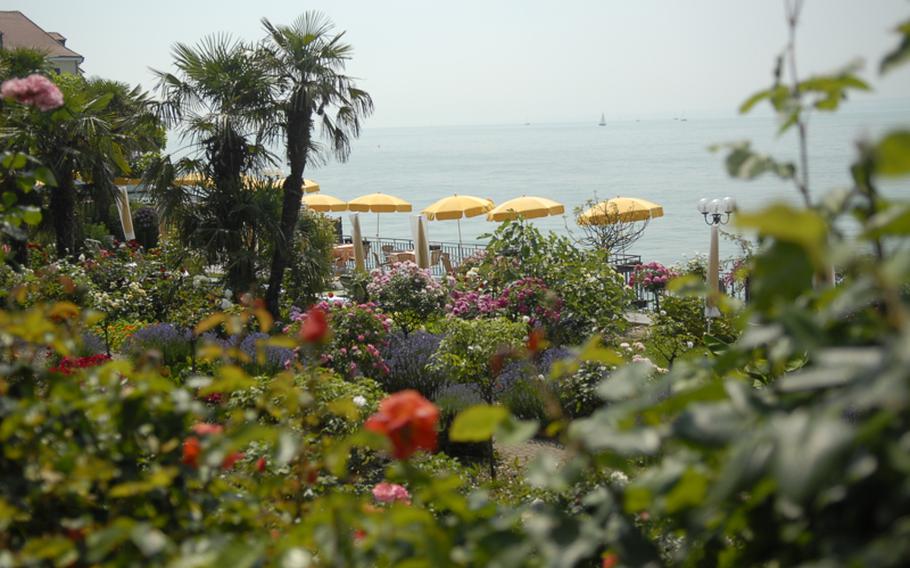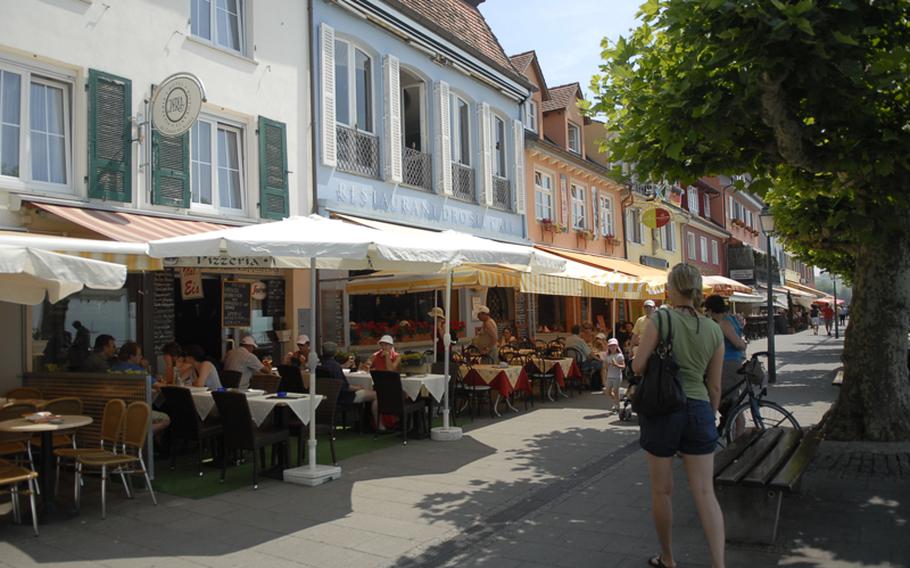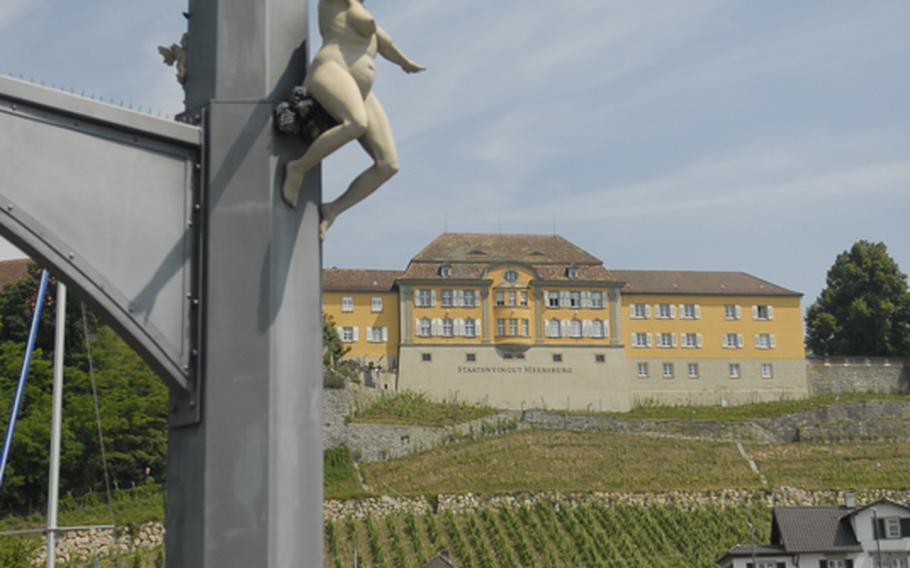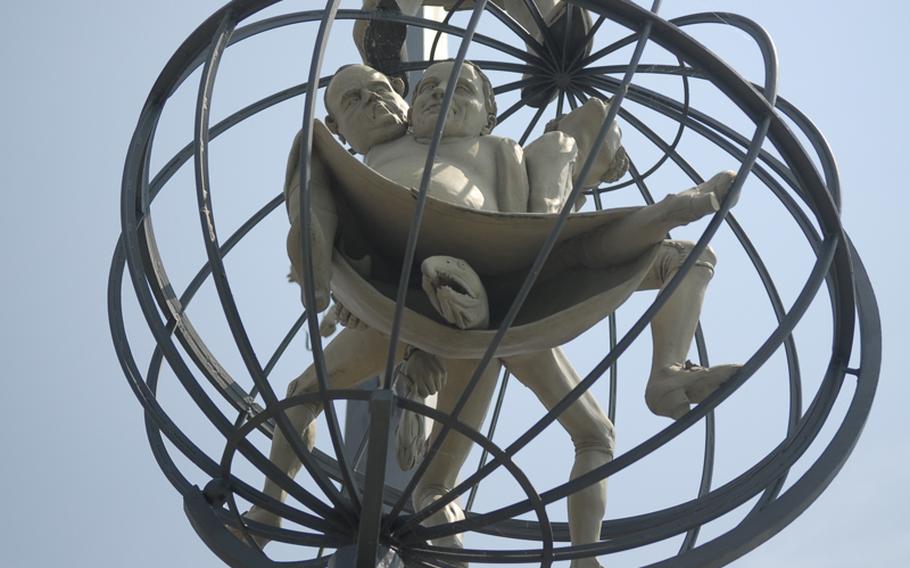 During a previous trip to Lake Constance on a tour of waterfront towns, I ran into an obstacle at my final destination. After pleasant experiences in Constance and Lindau, I planned to stop at the village of Meersburg, which is known for its old castle, colorful street scenes and spectacular views of the lake the Germans call the Bodensee.
But my plans were derailed when I encountered an immovable force: A horde of visitors and hundreds of cars that made finding a parking space impossible. After a few a frustrated curse-filled outbursts, I decided to abandon this little lakeside town for another day.
But I took this lesson with me: If you want to experience the charms of Meersburg, plan a summer trip during a weekday when the crowds are thinner.
One year later, on a weekday, I was able to see what I missed. I found a parking spot with ease and then fully unwound as I walked the attractive streets and took in Meersburg's sweeping lakeside views.
The medieval town, which dates to the 13th century, is perched above the lake and set against steep vineyards that produce the local wine. Around every corner is a picturesque scene of old half-timbered buildings and pleasant landscapes. The buildings, street art and sculptures alone are worth the trip.
The main lakeside street is lined with brightly painted shops and cafes, where pedestrians leisurely stroll about in search of places to eat and drink. There are so many places that one of the harder tasks during a visit is selecting a restaurant for lunch. And the many ice cream shops, cafes and wine bars also make good options for an afternoon break.
But Meersburg is more than just a pretty toy town. It has a rich cultural scene. Art exhibits are regularly on display at the New Castle. Meersburg's state winery offers information on the town's winegrowing history. There also is the Zeppelin Museum, which is dedicated to the history of the famous German dirigible and includes old photos and artifacts.
The main historical attraction, though, is the Old Castle, built in 630. Among its many residents was Annette von Droste-Hülshoff, who died there in 1848. Droste, who was featured on Germany's 20-mark banknote, is regarded as Germany's greatest female poet.
There is nothing particularly spectacular about the castle itself. What sets it apart is its position above the town, overlooking the lake. However, for visitors not interested in the castle experience, the tower tour is unnecessary to get a great view of the town and lake. There are free lookout points everywhere around Meersburg.
However, there is a downside to the Meersburg experience. There is nothing to do in the water, no beach to stretch out on. It seems a shame to travel to the lake and not get your feet wet.
So on the drive out of town, be sure to make a quick stop in Überlingen, which is on the lake about eight miles north of Meersburg on the way to Stuttgart and other military communities to the north. Überlingen lacks some of the charm of Meersburg, but it does have a little perk. For 7 euros, you can rent a pedal boat for an hour and head out into the deep water. The view is great and there's nothing stopping you from jumping in for a swim in the cool Bodensee.
On a hot summer day, it's a great way to take the edge off for the drive home.
Directions: Meersburg is about 100 miles south of Stuttgart. Take Autobahn 81 for about 75 miles, then follow the signs for Lindau via B31. The road passes just to the east of the village. Useful information and web sites:
Times: The Old Castle is open daily throughout the year, from 9 a.m. to 6:30 p.m. March through October and 10 a.m. to 6 p.m. the rest of the year; last entry is 30 minutes before closing. The Zeppelin Museum is open 10 a.m. to 6 p.m. daily March to mid-November.
Costs: Admission to the Old Castle is 8.50 euros, with an additional 2.50 euros for the guided tour up the tower. Admission to the Zeppelin Museum, at Schlossplatz 8 is 3 euros for adults and 2 euros for children; family and group tickets are available.
Food: There is an abundance of restaurants and cafes to choose from, many specializing in fresh fish, as well as wine bars serving regional vintages. Lunch menus vary, but the various fish plates cost about 12 euros. For about half that price, you can get a fish sandwich
Information: Meersburg's website, www.meersburg.de, has an English-language section. Its tourist office is at Kronenstrasse 19; its e-mail address is info@meersburg.de and telephone number is 07532-440-400. The Zeppelin Museum has its own website, www.zeppelinmuseum.eu; it has an English-language section.