Medieval torture museum displays man's inhumanity to man
---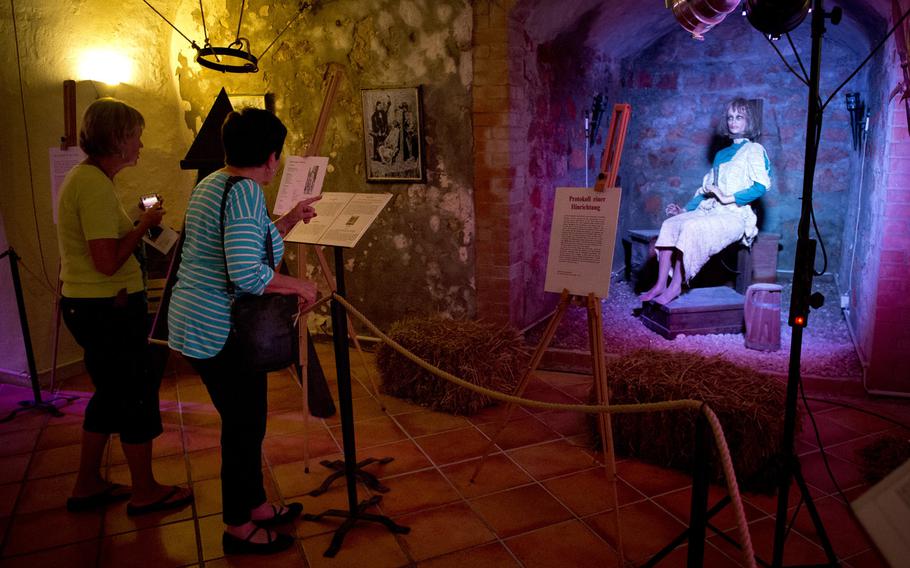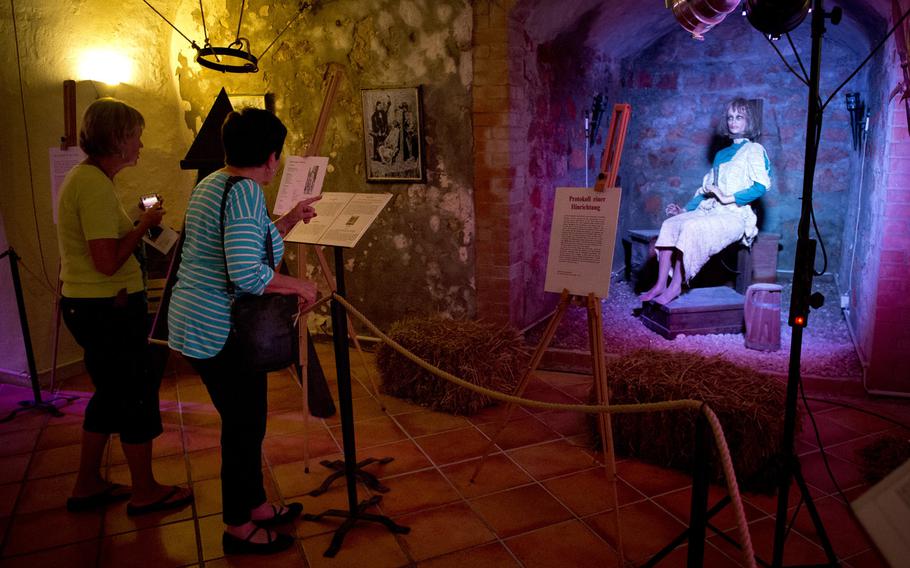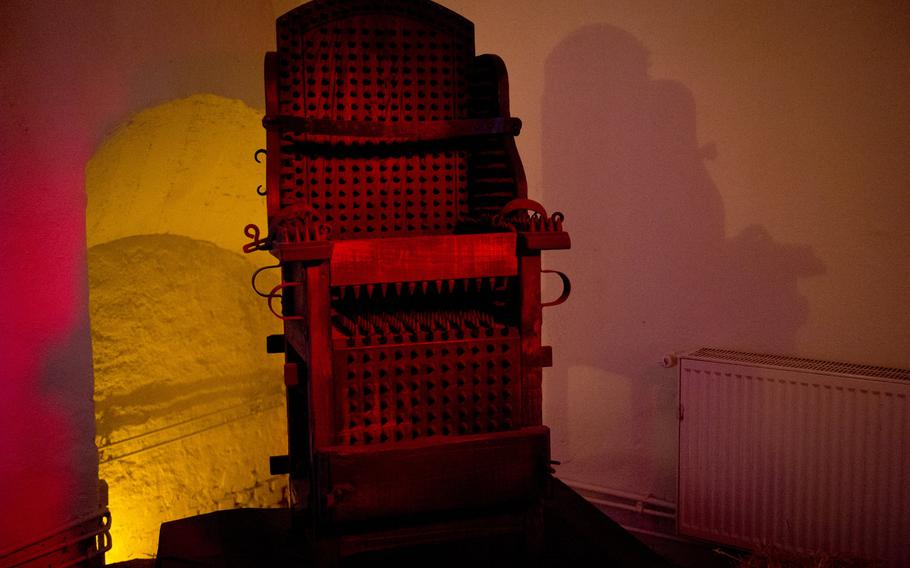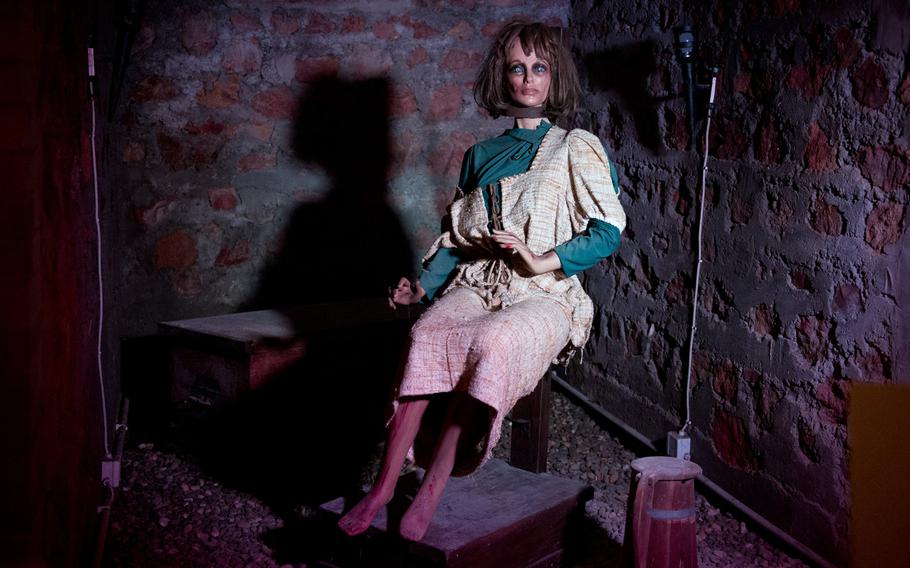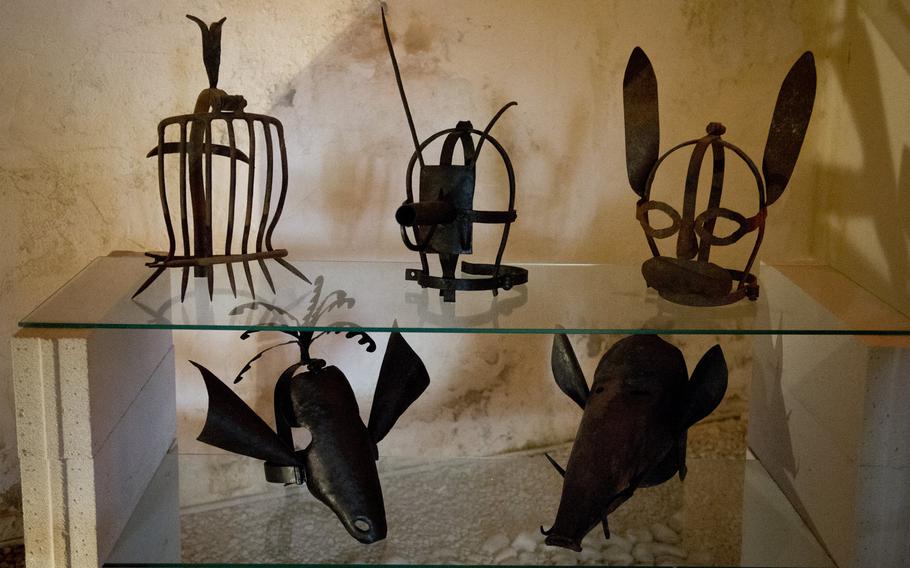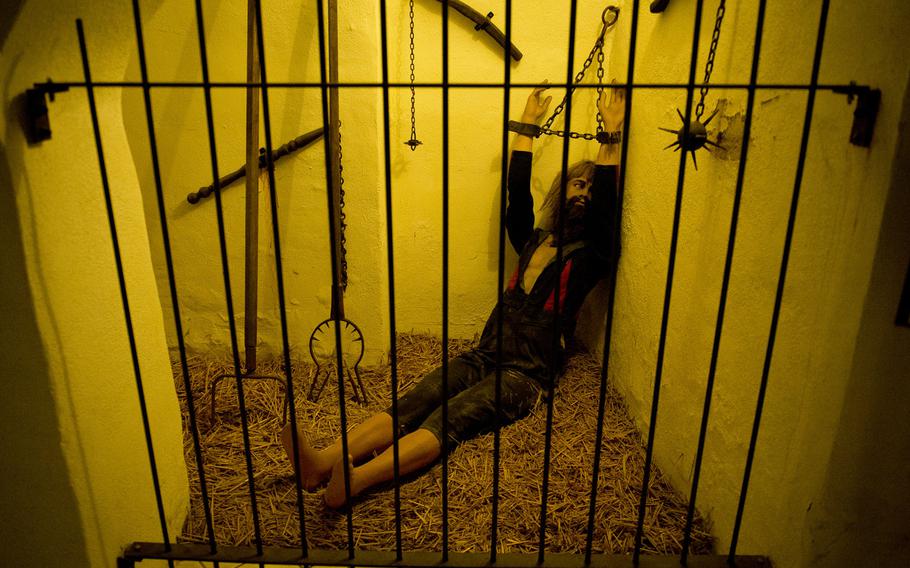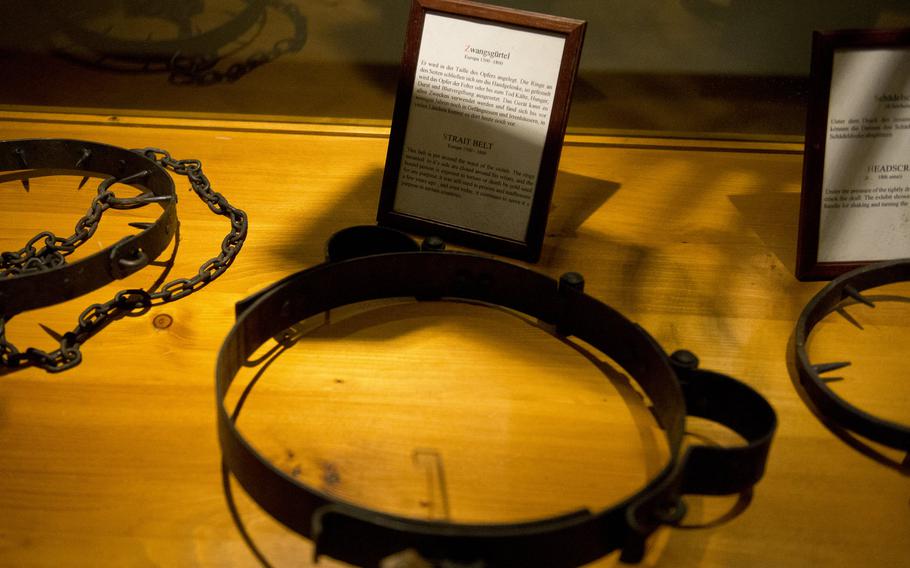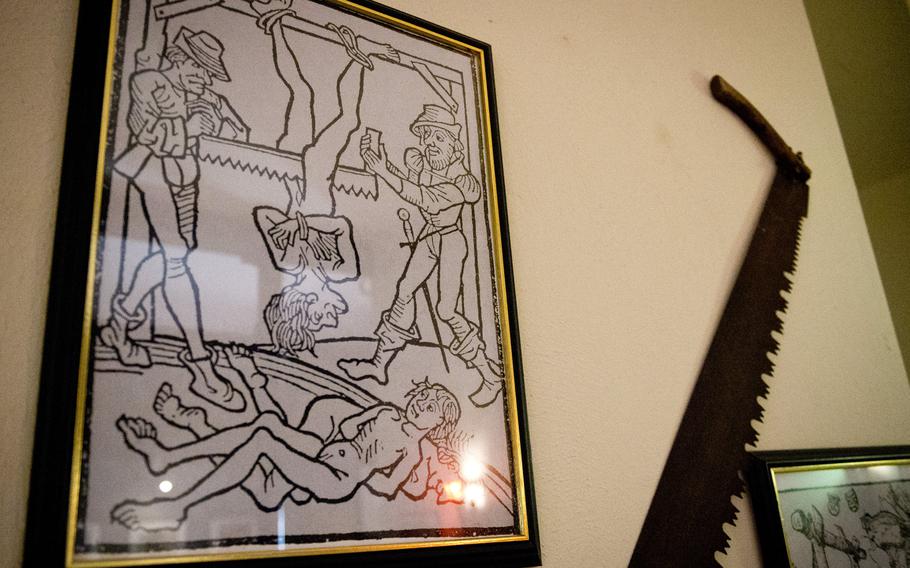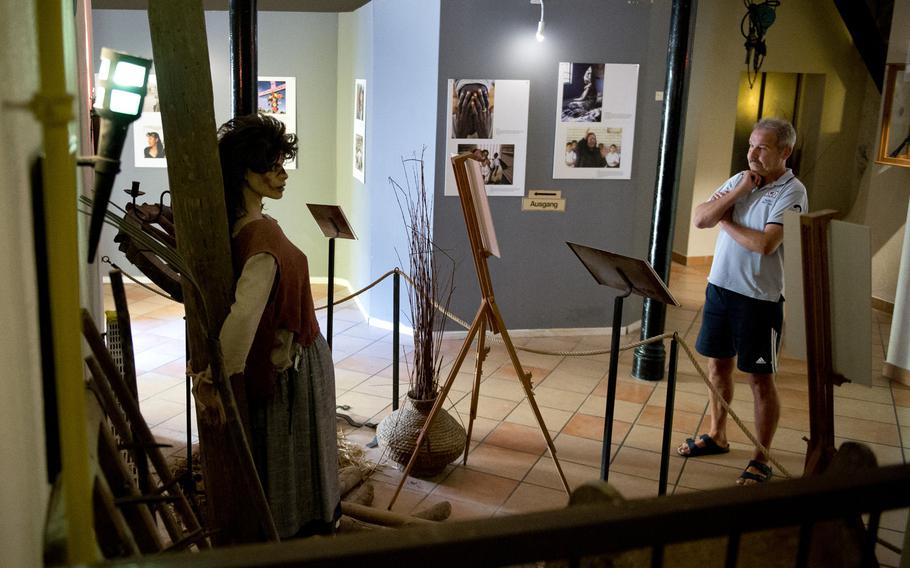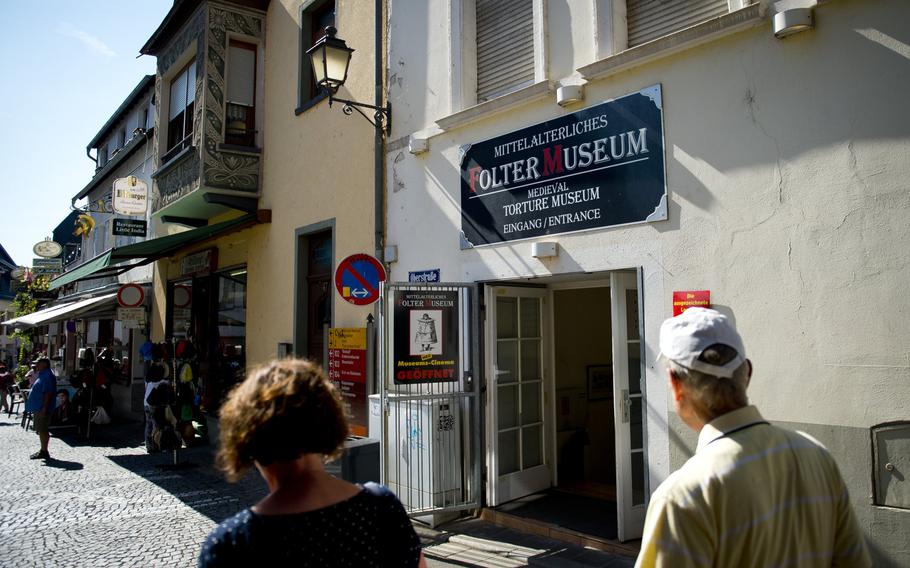 Humankind has created many wonderful things. Art, literature, the smallpox vaccine and pizza, to name a few. Unfortunately, our propensity for creation does not stop with a masterpiece like the "Mona Lisa" or a slice.
No, our species is also responsible for a vast array of horribleness. Like genocide, chemical weapons and the ghastly devices on display at the Medieval Torture Museum in Rudesheim am Rhein, Germany.
The museum, about 30 minutes west of Wiesbaden, is 10,000 square feet of underground vaults with 144 instruments of public humiliation, execution and torture to cringe at. A nice macabre addition to those static artifacts are the numerous images and "tortured" mannequins that illustrate how some of the devices were used.
Besides the grisly displays, there are many English-language signs with more detail and history to make your stomach turn. The descriptions are dryly factual and the excerpts are from published history texts, but it's nonetheless frightening just how horribly people can treat other human beings.
The museum focuses on medieval torture practices, the Inquisition and the witch hunts in Germany. However, there are examples of instruments and torture methods from later eras, as well as a section devoted to torture taking place today.
The haunting music, lighting and strange contraptions of iron and wood create an eerie atmosphere. Yet the factual information and historical material reminded me that these are not props from the latest scary movie.
I would not list the Medieval Torture Museum as a top destination for visitors with very young children. But, just to be clear, the "horror" that took place in this museum was in my head. I felt as though the 6 euros I paid for admission was money well spent, but your kindergartner might leave more confused by the uncomfortable-looking furniture than entertained.
It took me about an hour to take in all the visuals and read the associated text; I imagine most would have a hastier visit — whether that's because they are more fainthearted or less morbid than I am.
Either way, there is plenty to do in Rudesheim besides visit the museum. Shopping, sightseeing and dining are abundant.
You might just want to have your meal before visiting the instruments of torture.
Medieval Torture Museum, Rudesheim am Rhein, Germany
DIRECTIONS
Address: Oberstrasse 49-51, 65385 Rudesheim am Rhein.
To get to the parking lot located near the museum, take the A66 from Wiesbaden toward Rudesheim and continue on the B42. It turns into Rheingaustrasse after a roundabout. Turn left onto Europaallee and then right onto Rheinallee. Continue on the B42. Turn right onto Grabenstrasse. Turn left onto Oberstrasse and then an immediate right onto Am Eibinger Tor. The parking lot is on the left.
TIMES
10 a.m. to 6 p.m. weekdays, April 14 to Oct. 31 and 1-5 p.m. daily from Nov. 1 to April 14.
COSTS
Admission is 6 euros for adults; 4.50 euros for ages 7-14. Children under 7 enter free. Guided tours for groups of 10 or more are available starting at 30 euros and by reservation. The length of the tour is approximately 45 minutes.
FOOD
There are many dining options available in Rudesheim.
INFORMATION
There is an English link at www.foltermuseum.com/index_us.html. Most of the literature in the museum is in German and English.
---
---
---
---