Meatery in Stuttgart serves gut-busting cuts of beef
by
John Vandiver
October 25, 2017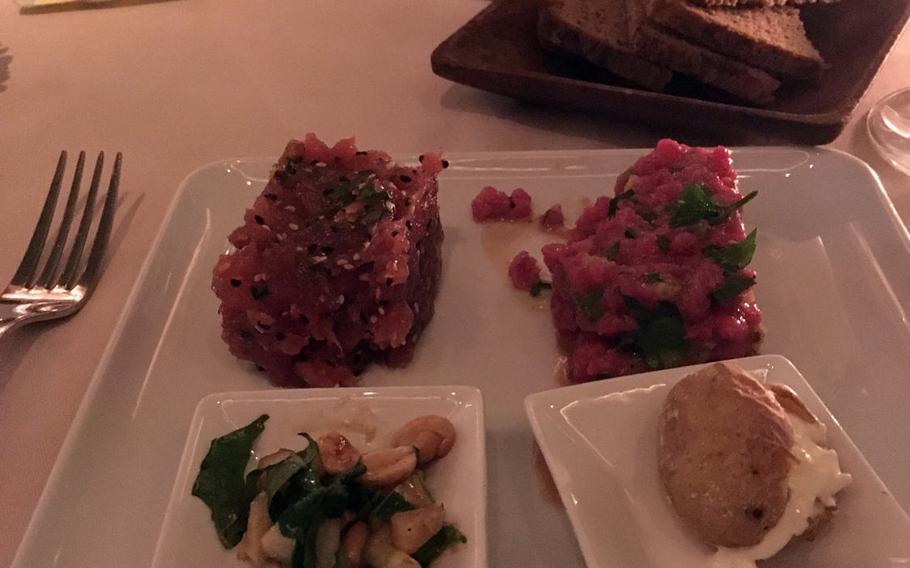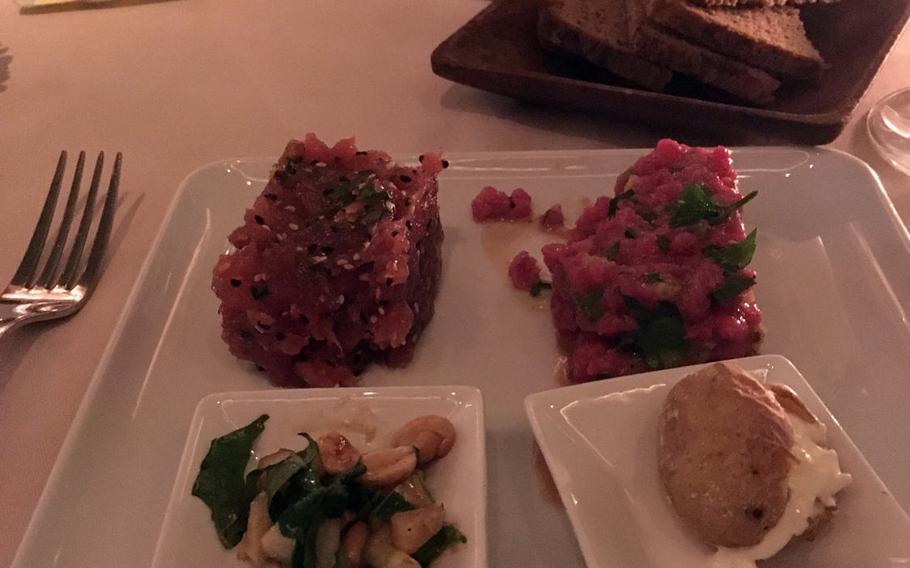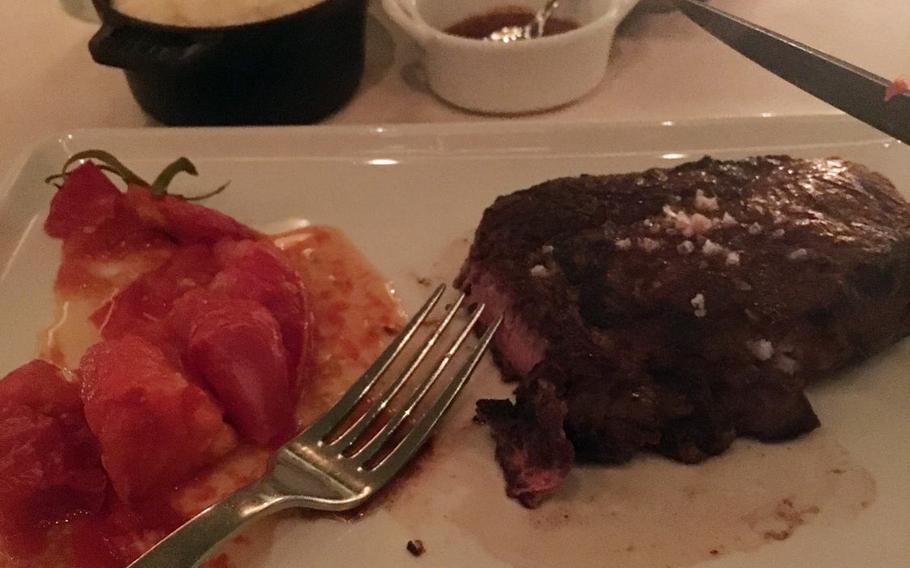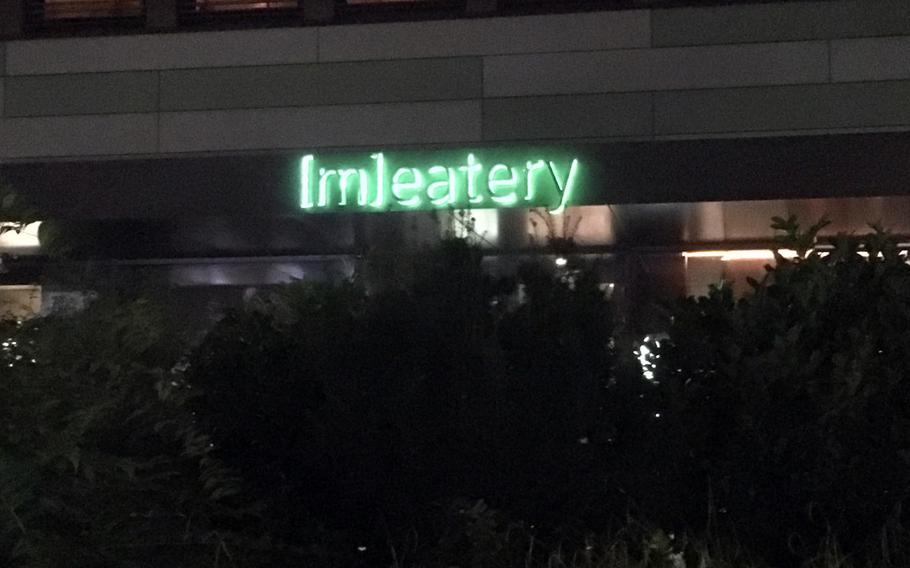 I ordered the steak medium rare. It came back medium.
It never seems to fail at German steakhouses, where the cuts can be great yet usually miss the elusive hue: livelier than pink but not hemorrhage red — the sweet spot that is a medium-rare steak.
Yet I wasn't terribly disappointed during a recent visit to the Meatery, a 4-year-old steakhouse in Stuttgart that has gut-busting cuts of beef, unpredictable side dishes and a swanky atmosphere that conjures a bygone era.
This is a destination for an occasion — a birthday or anniversary. Leave the kids at home.
The dining room is cozy. Tables are lined up close together, but somehow personal space doesn't seem violated. The decor has a 1960s "Mad Men" vibe, with squared bright green-and-brown wall paneling and gaudy chandeliers that are intentionally tacky, which makes it ever-so-slightly pretentious.
At the small cocktail bar, you can wait to be seated right next to the glass meat closet, where aged steaks hang. Our service was friendly and attentive. English menus are available and are as detailed as the German one, which isn't the case in many eateries.
The choices will excite any carnivore. For those whose wallet matches their appetite, there is a massive 700-gram (1 ½-pound) dry-aged T-bone that goes for 65 euros ($76). There are also a variety of rib-eye, porterhouse and filet mignon steaks. You can get the American rib-eye, weighing in at 350 grams, for 48 euros.
I went with a European-variety rib-eye for 36 euros, along with a side dish of pureed celery. The celery had the texture of mashed potatoes but was lighter on the stomach. The steak was great: rich in flavor, even if it veered toward full-fledged medium.
Anticipating that my rib-eye was probably going to slightly miss the mark, I elected to have an appetizer that would satisfy any hanker for things underdone.
Rare steaks are for people with infantile pallets, those who favor texture over flavor but might be too timid to shovel down a hunk of raw ground beef.
But that's why we have tartare, and the Meatery has an array of offerings. I took the sampler that included little tartare bricks, E. coli be damned. One brick was in the French style — silky raw meat accented with a hint of brandy. There were two other, more exotic offerings with an Asian theme.
And I lived to tell about it.
vandiver.john@stripes.com Twitter: @john_vandiver
Location: 24 Kronprinzstrasse, Stuttgart, Germany
Hours: Noon to 10:30 p.m. Sundays-Thursdays, noon to 11 p.m. Fridays and Saturdays Reservations recommended.
Dress: Business casual
Prices: High. Steaks are between $35 and $75.
Menu: Available in English
Information: Phone: (49) (0) 711-870-39880, website: stuttgart.meatery.de