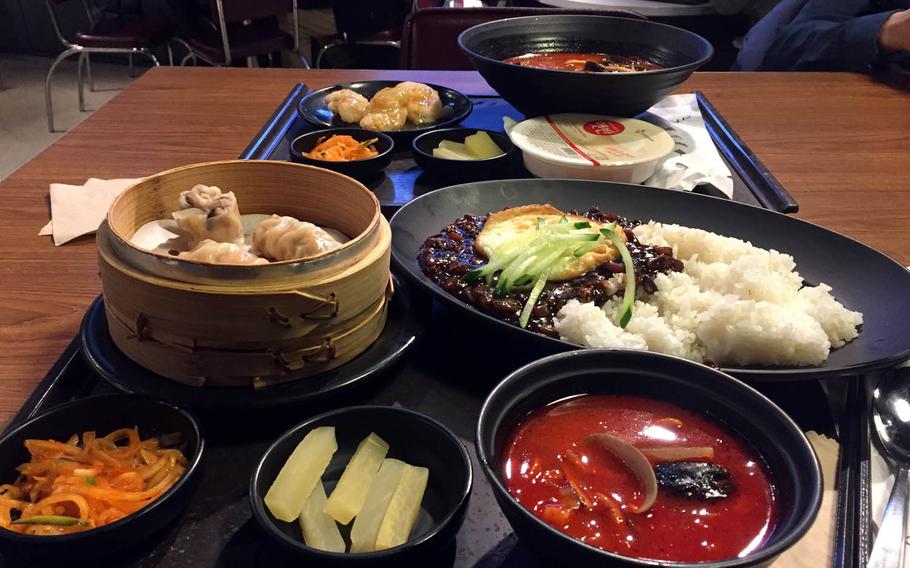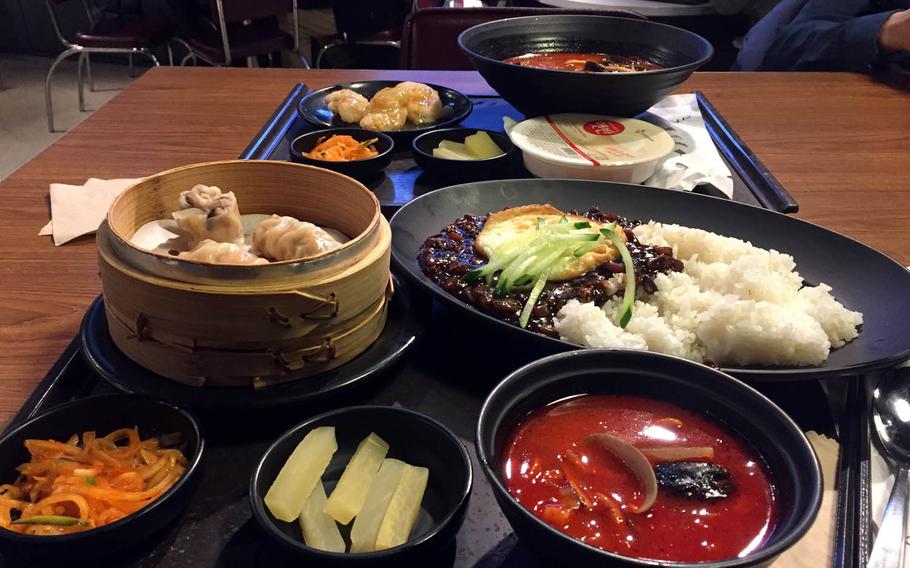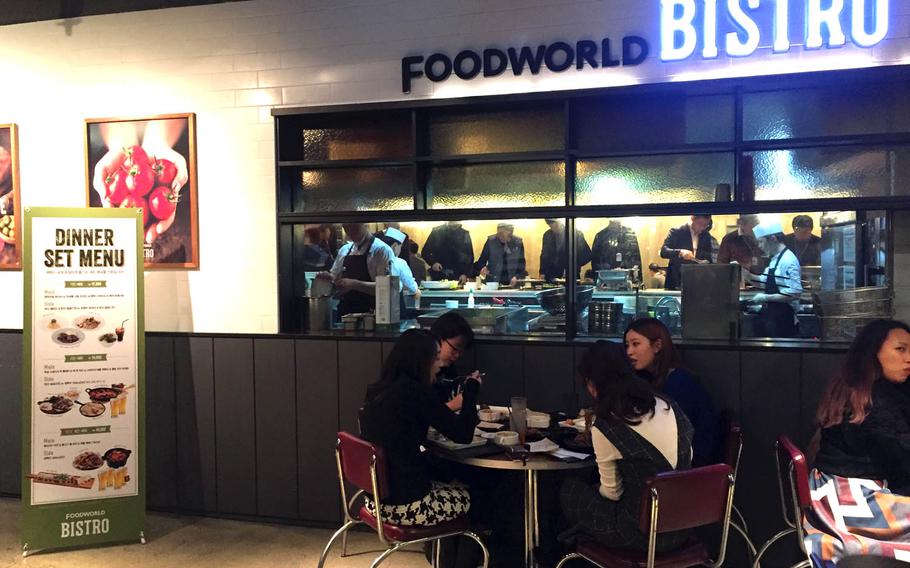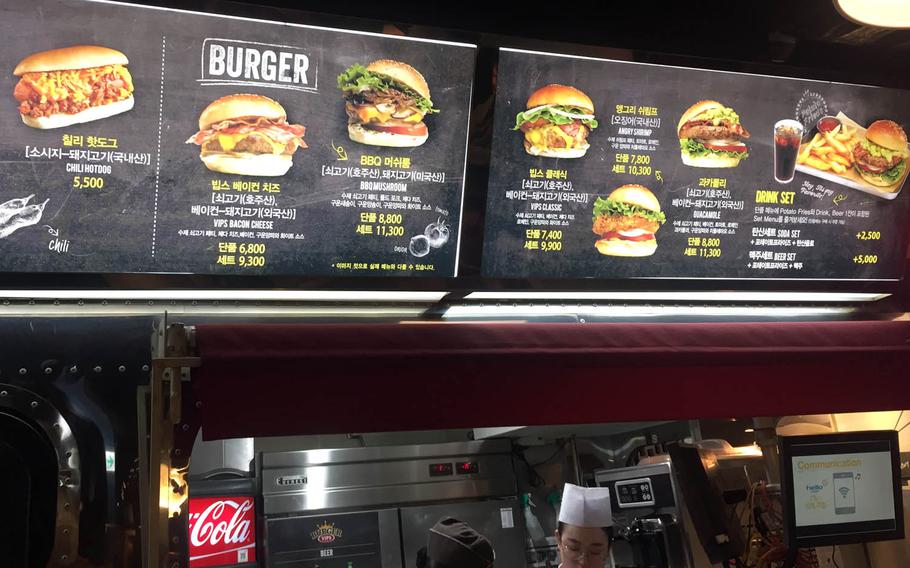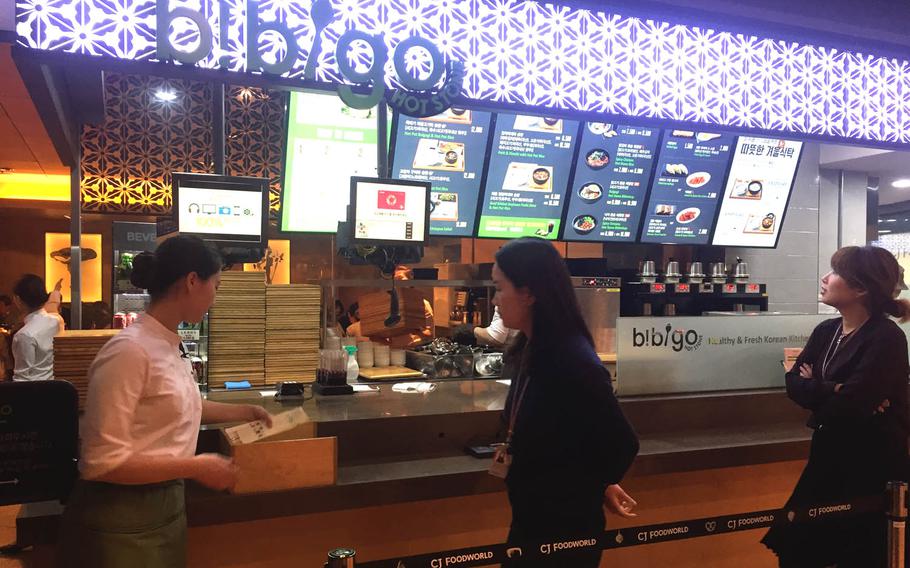 South Korea's main food conglomerate has dozens of restaurants and brands to satisfy all tastes.
CJ Food World puts many of them under one roof in a massive Seoul food court that makes for easy sampling. This is especially nice during the cold winters and hot summers that often make being indoors a relief.
Most of the nearly 20 restaurants are in the cavernous basement, where signs help guide you to the different options. The choices can be overwhelming, and an ability to read Korean would help, but there are enough English translations and pictures to make the choices clear.
Short on time but in the mood for bibimbap? Bibigo offers what promises to be a healthful, fresh version of the popular Korean mixed rice dish to go. Or have a seat and enjoy. The concept restaurant, which aims for a modern and accessible way to sample Korean cuisine, also sells other dishes, including dumplings and, of course, kimchi.
Continue on your Korean food journey with Bulgogi House or Cheil Jemyunso — a noodle restaurant where you can watch the chef in action. There's also China Factory and Loco Curry — names that are self-explanatory.
If you're looking for Western fare, cross over to the steakhouse VIPS or try the burger joint and an Italian restaurant.
CJ Food World also has a market-style gourmet store where you can buy rice, sauces and other groceries to cook up your own dinner. Many of the items also could make unique gifts for your favorite cooks at home.
The food court is frequented by CJ Food employees and is especially busy at lunchtime. Most of the restaurants are cafeteria style, so you must line up to order, collect your food and find a seat at the numerous tables throughout the complex.
One annoyance is that you also have to line up to deposit your tray, which took longer than the ordering process during a recent visit.
When you're ready for coffee and dessert, head upstairs to Tous Les Jours.
The complex also has an educational component, with a glass-encased indoor rice paddy and a center for cooking classes on the first floor.
CJ Food World Location: B1-1F, CJ Cheil Jadang Center, 330, Donghoro, Jung-gu, Seoul, South Korea
Hours: 11 a.m. to 10 p.m. daily
Prices: Varies depending on restaurant/dish
Dress: Casual
Directions: The closest subway stop is Dongdaemun History & Culture Park via exits 2 or 5. Free parking is available for a maximum of two hours.
Information: (82) 1577-9622; www.cjfoodworld.com/en/main.asp
---
---
---
---