'Marvel Ultimate Alliance 2' fun despite its foibles
by
Tim Wightman
April 11, 2010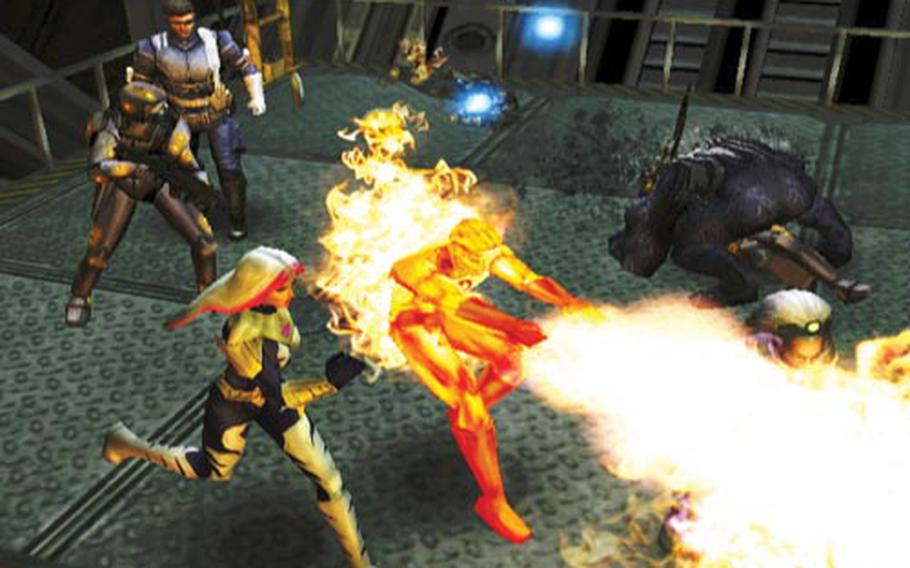 A fair number of gaming critics have roasted the Wii version of "Marvel Ultimate Alliance 2," giving it low marks compared to its PlayStation 3 and Xbox 360 counterparts.
Well, it's not exactly a news flash that action games on the Wii usually don't hold a candle to other systems' versions, so they ought to be played with that in mind. Rest assured: "MUA2" is fun. Not perfect, but fun. Heck, some of us are happy a title like this is even available on the Wii. This is the system that boasts "Wii Sports" and "Wii Carnival" after all.
The game follows the Marvel Civil War storyline from the comic books, in which a core group of heroes unknowingly launches an unsanctioned attack against the fictional country of Latveria. When Latverian agents retaliate against the U.S., it starts a chain of events that leads to public backlash against the heroes. Soon, all heroes are called on to register their secret identities with the U.S. government, which splits the heroes into two camps: those for registering, led by Iron Man, and those against, led by Captain America.
It takes some effort to play your way up to that point in the story and, once you make it that far, it asks you to play on the side of either Iron Man or Captain America.
The graphics during both game play and in the movie clips that advance the story are crisp and well done, and it's an entertaining journey to boot. Your vantage point is from varying heights above the heroes. Occasionally, tall objects obstruct your view of the action, but I didn't find that it cost me very often.
The game allows you to play as any of four heroes fighting alongside each other at once, and you can alternate from character to character mid-action. You're also free, at checkpoints, to cycle new heroes in and out. And there's a gigantic cast of colorful characters to choose from.
I had a blast playing as superheroes I was previously unfamiliar with, like Mr. Fantastic or Blade, as well as my favorites: Hulk and Spider-Man. Each displays his own personality and signature moves. Whereas Hulk can pick up bad guys and swing them at other bad guys, the Human Torch lights them up with his flame thrower. Captain America can throw his shield and have it bounce off walls — taking out everyone in its path. You can also do fusion moves where the heroes combine their powers to eliminate everything in sight.
The game works great in multiplayer mode. Four people can play at once. The individual battles with even low-level bad guys are pretty satisfying. Choosing who to be and what move to use gives you a big array of options.
There are times where the game is a bit clumsy. The fusion moves are confusing. It involves a whole lot of jumbled nunchuk shaking and pointing at targets while the action is frozen. Then when things start up again, you point the Wii remote at another hero and push Z to fuse your power with theirs. It's actually smoother trying to explain it than doing it. I went through a lot of failed attempts trying to perfect it. It's undoubtedly cool, though, when it works.
Other clumsy details include being asked to disable generators to bring shields down. You do this by punching the generators until their life is gone ... you'd think Activision could come up with something better than that.
The game also seems to play more difficult at times than it should. Rather than making you outsmart it with strategy, it throws an insurmountable number of baddies at you, and at questionable intervals. None of them dies easily, either. Whether you live or die at these points feels a lot like luck.
If a sequel comes along that shores up the game's faults, it'll give Wii owners cause for serious excitement. In the meantime though, there's plenty of fun to be had overall in this current installment.
Platform: Wii
On the Web: www.marvelultimatealliance.marvel.com