Mantova: You won't stand in crowds in this Italian town
by
Kent Harris
March 21, 2011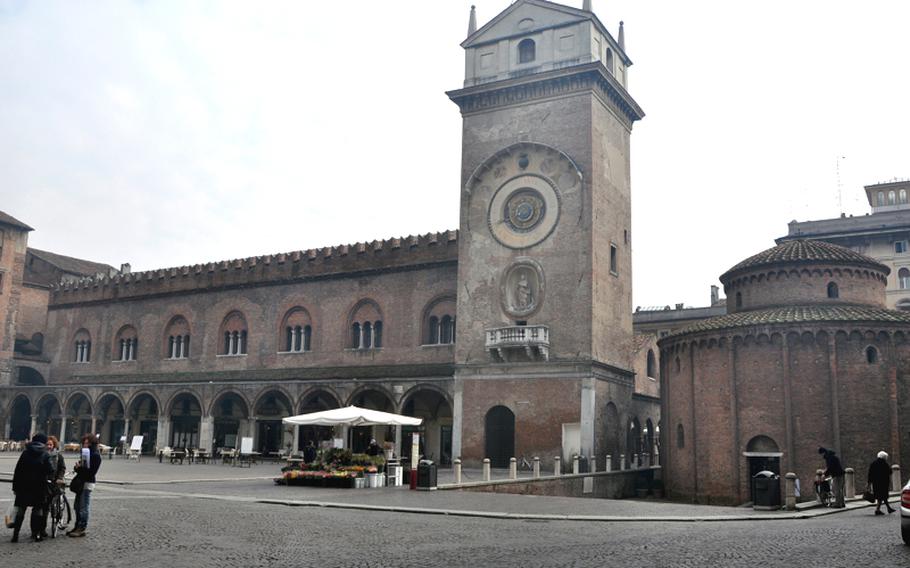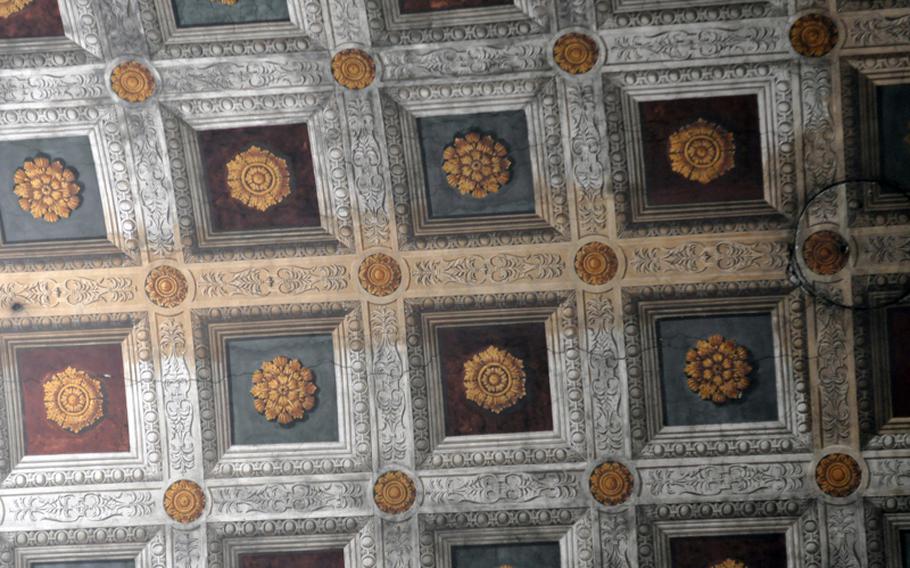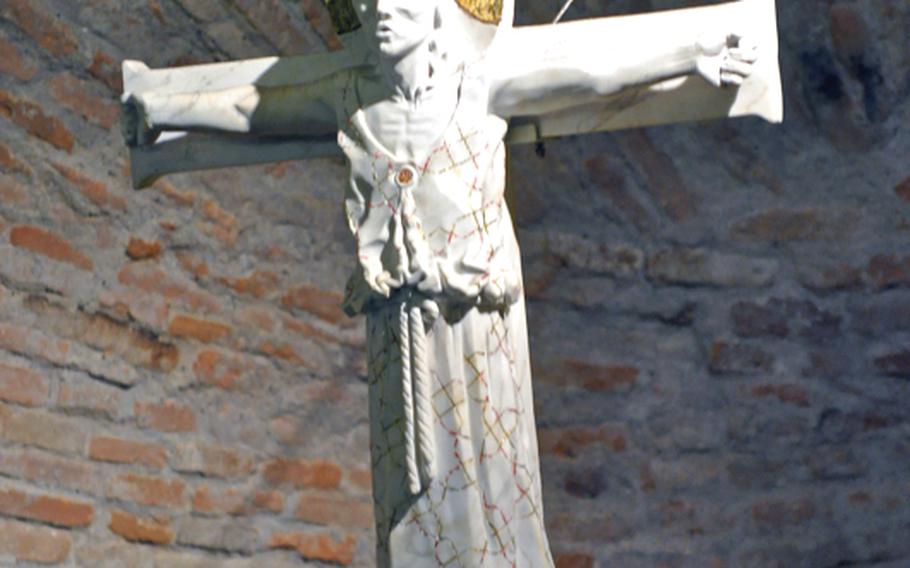 When it comes to attracting the mighty tourist euro, the Italian city of Mantova has its challenges.
First, there's the name. It's known in many English texts as Mantua, but locals clearly prefer the Italian version. The only place you'll see "Mantua" in Mantova is on English-language reading materials.
Italy is filled with history, and people have been living in this area before written history existed. But there's little evidence of anything really old today, and most of the country's big events — for better or worse — bypassed Mantova. Its most famous citizen? The Roman poet Virgil, who was born nearby.
The city is in a pretty tough neighborhood when it comes to attracting guests. It doesn't have characters in its past — real or fictional — to measure up to Romeo and Juliet in Verona. It has three lakes, but none compares to Lake Garda or Lake Como. And although it has a cathedral and a basilica with interesting interiors, they pale in comparison to Milan's Duomo.
That doesn't mean that Americans based in northern Italy should stay clear, however. The fact that it doesn't attract the tourist hordes that other places get should appeal to some — such as those who like to walk or bike, especially if the weather's nice.
Several pedestrian zones dot the city, and its compact size makes it easy to cover the four squares containing many of the downtown attractions within just a few blocks of one another. There's a handful of quiet parks (with benches) spread around the city for those who need to take a break from walking.
Bikes can be rented to ride along the paths near the three lakes. The city prides itself as a base for dozens of cycling routes throughout its province, including one that covers about 25 miles along the Mincio River and finishes up in Peschiera on the shores of Garda.
Palazzo Ducale/Castello di San Giorgio and Palazzo Te showcase some of the best of the region's paintings from the Middle Ages. "Camera Picta," a fresco by Mantegna, is the best-known work of art in Palazzo Ducale, while Sala dei Giganti, with frescoes showing a battle between Jupiter and the Titans, highlights Palazzo Te.
Palazzo Ducale, the city's top tourist attraction, is a huge complex in the northeast corner of the city, where most tourists enter by driving across a bridge that separates Lago Di Mezzo and Lago Inferiore. Tourists can't visit all the 500 rooms and gardens that make up the 34,000-square meter complex, but plan on spending an hour or two — especially if you want to read about each room in narratives translated into English.
Castello di San Giorgio, part of the Palazzo Ducale complex, was built in the late 14th century, with numerous additions throughout the years.
Palazzo Te is on the southern end of the city, about 20 minutes away by foot. It dates to 1525 when the Gonzaga family ruled the city during its glory days. It's in a large park that kids might find more interesting than the works of art inside.
The cathedral and basilica have plenty of art of their own. Both are hundreds of years old and have undergone numerous additions and renovations. The basilica, unlike many large Italian churches, has only one central aisle. Reconstruction work is currently under way on the façade and on portions of the interior.
There were no lines for any of the attractions during a recent weekday visit.
On the QTDirectionsMantova is about 55 miles southwest of Vicenza, just off the A22 autostrada. It's about 130 miles from Aviano. From either community, take A4 west and head south on A22 just past Verona. Take the Mantova Nord exit. The city is several kilometers from the highway. Free parking is available on a series of small lots between the lakes and the city walls. For busy times, there's a lot across the bridge that separates Lago Inferiore and Lago di Mezzo (turn left just before crossing the bridge).
TimesThe Palazzo Ducale is open 8:15 a.m. to 7:15 p.m. Tuesday through Sunday; closed Monday. Palazzo Te is open 9 a.m. to 6 p.m. daily except for Mondays, when it's open 1-6 p.m. The basilica is open 8 a.m. to noon and 3 p.m. to 7 p.m. daily.
CostsA ticket to see Palazzo Ducale costs 6.50 euros or 3.25 for senior citizens and young children. An audio guide costs 4 euros. Admission at Palazzo Te costs 8 euros, 5 euros for senior citizens, 2.50 euros for those 12 to 18 and free for those younger than 12. There is no admission charge to the basilica or the city's other churches.
FoodMantova is known for tortelli zuca (pumpkin ravioli), luccio (pike) and straccato di cavallo (horse meat). You'll also see various mustards with fruit (mostarda mantovana) and sbrisolona, a dry-looking cake, in many shop fronts. Mantova in the southeastern part of Lombardy and not far from the borders of Veneto and Emilia-Romagna, so many regional dishes are present.
InformationThe main tourist office is on Piazza Erbe, across the square from the bell tower and just a few steps from the basilica. Staff members speak English, and there are maps and a few brochures in English. It's open 9 a.m. to 5 p.m. daily. For information, call 0376-432432, e-mail info@turismo.mantova.it. or see www.turismo.mantova.it (English version available).
---
---
---
---