Man re-routes career to craft bicycles
by
muroin@stripes.osd.mil Norio Muroi
May 11, 2011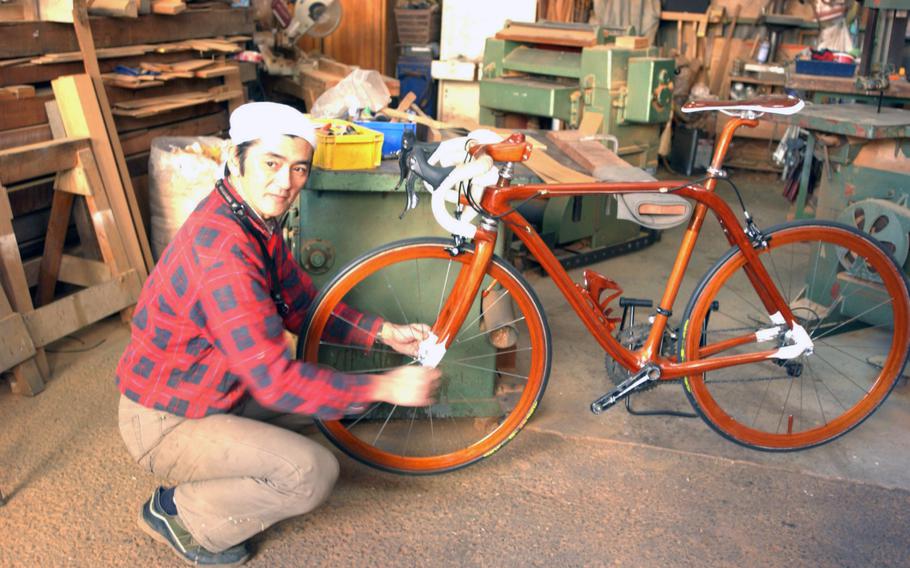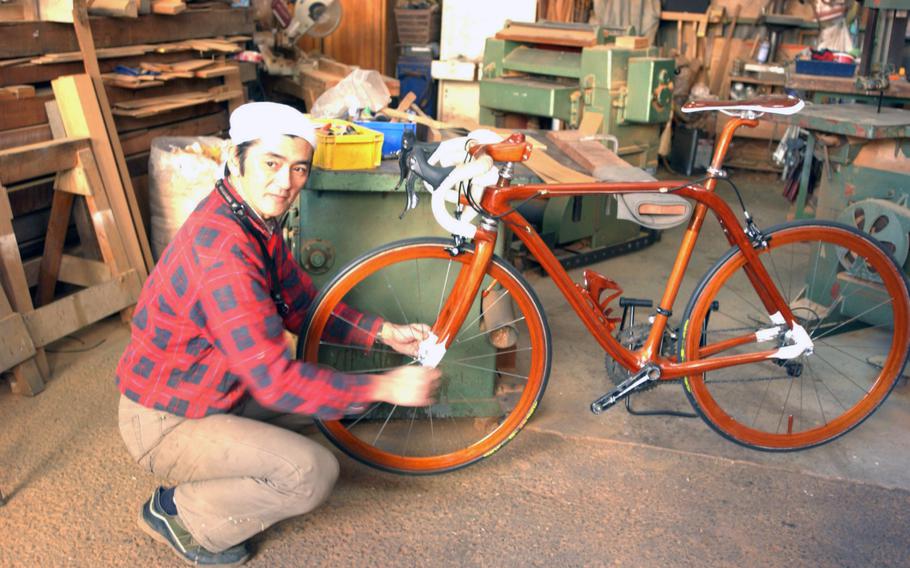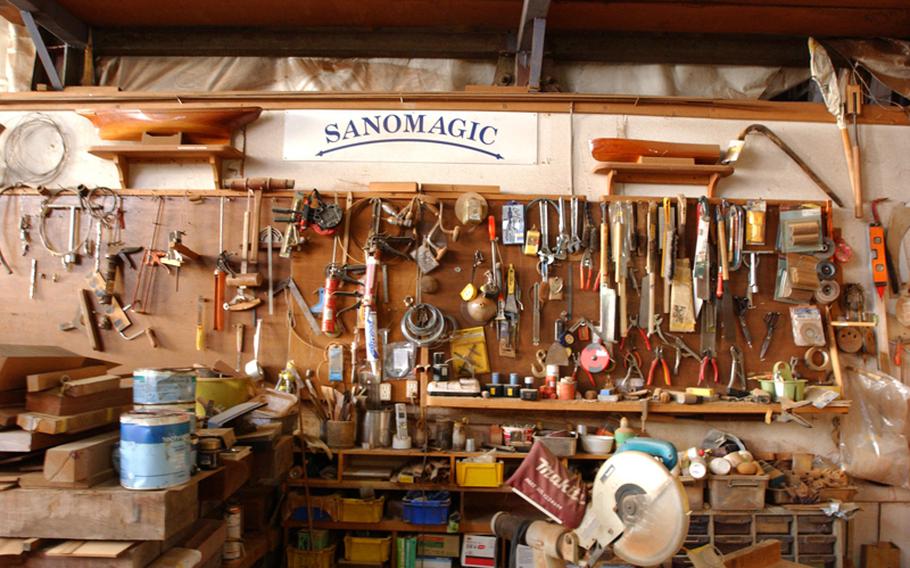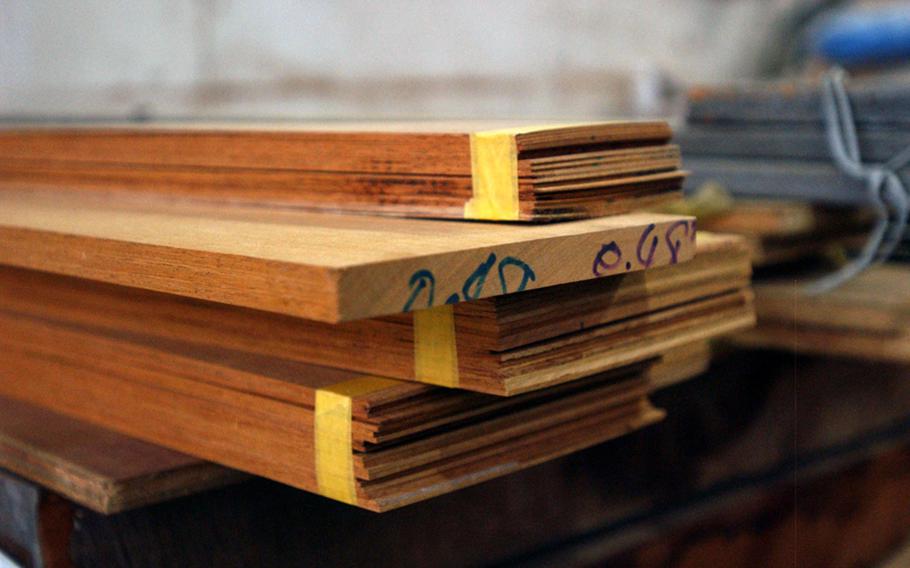 Veteran Japanese shipbuilder Sueshiro Sano has turned his attention to a different sort of transportation: wooden bicycles.
His handcrafted mahogany bicycles are considered by many to be beautiful and expensive art-deco-inspired creations with curves, elegance and a reddish-brown hue that darkens with age.
But Sano said that the bicycles are practical enough for daily use and rival even the most high-tech fiber and aluminum bicycles on the market.
Sano explained that the fibers in the wood aren't as rigid as carbon-fiber bike frames, allowing for a tremendous "driving power." He said other bicycle and golf companies have visited his shop to study his techniques.
Sano comes from a long line of shipbuilders, and wood is in his blood. His family founded a shipbuilding company 230 years ago during Japan's Edo Period. The company continued using traditional and long-forgotten techniques, including wooden nails — or kikugi — and unique joints.
In high school, he dreamed of building bicycles, but instead attended the Naval Architecture Department at Kogakuin University and joined the family business. He said he trained under his father, Ichiro Sano.
A 1984 article in Wooden Boat magazine featured the Sano family's 32-foot schooner and praised the techniques used as "Sano magic."
With business flagging in 2007, no orders for new ships and only three months of work performing ship maintenance to keep him busy each year, Sano was finally able to pursue his teenage dream.
He began studying the mechanics of theories of bicycle building, buying an old bike at an auction, tearing it apart and closely studying each mechanism.
His goal was to put his woodworking skill to use, building a bicycle that was lightweight, could be pushed to high speeds and that featured a quick and nimble response for riders: just like his family's boats.
He decided to call his new company "Sano Magic."
Sano handcrafts each piece, including the frame, rims, front forks, handle bars — and even the seat. The bikes can be customized for various types of use, including pleasure trips, distance riding or races. The only metal on a finished bike would be the drivetrain, including the sprocket, gears, crank and chain.
Given the sheer amount of work that goes into each bike, he only builds three a year. The rare wood he uses from Honduras is expensive, and so are the bikes. A complete bicycle — outfitted with top-of-the-line Italian Campagnolo Super Record drivetrain components — would cost 2 million yen — roughly $24,000.
Koji Chomei, 49, owns one of Sano's bicycles. He used it to power through a rugged, 15.5-mile Mount Fuji road climb last summer.
"The bike's only defect is it's so beautiful that people mistake it for a display, not for a practical bike," Chomei said.
Sano was gracious enough to allow me to test-ride one of his bicycles in Tokyo, a T2 model built for long rides and road races. My first impression was that it didn't feel as rigid as a normal bicycle and the pedaling and acceleration was smooth. It almost felt like riding a "power-assisted" bicycle. The hollow frame also seemed to absorb shocks well.
While the price tag puts a full bicycle out of reach, for now, I'm going to start with a seat post.
For more on these bikes, go to http://sanomagic.world.coocan.jp/englishindex.html