Mama's Fresh Streetfood Co.: A must-stop for burger lovers in the Grafenwoehr area
---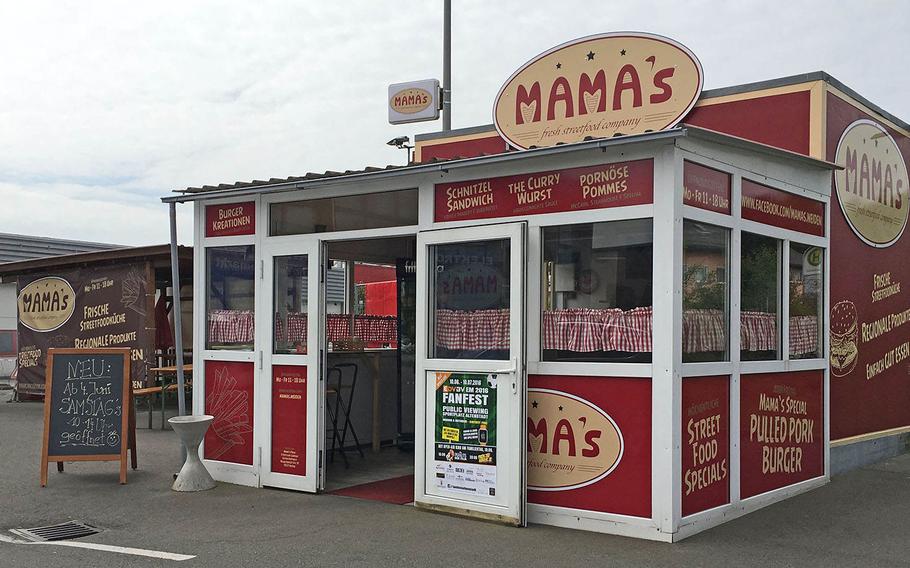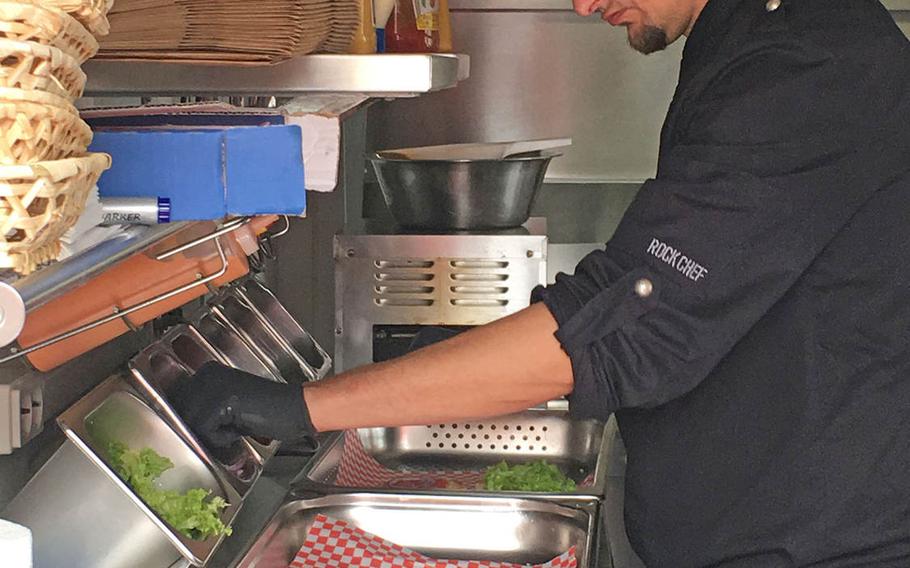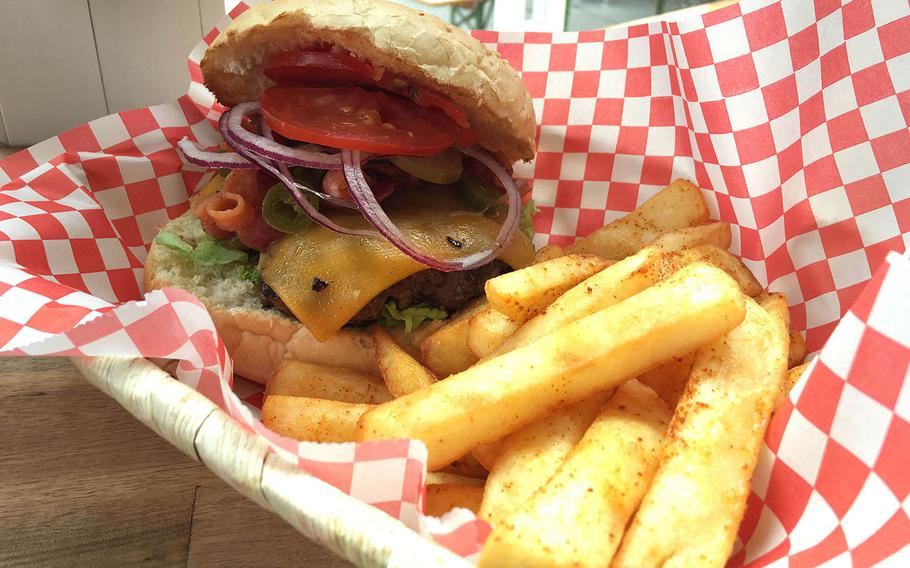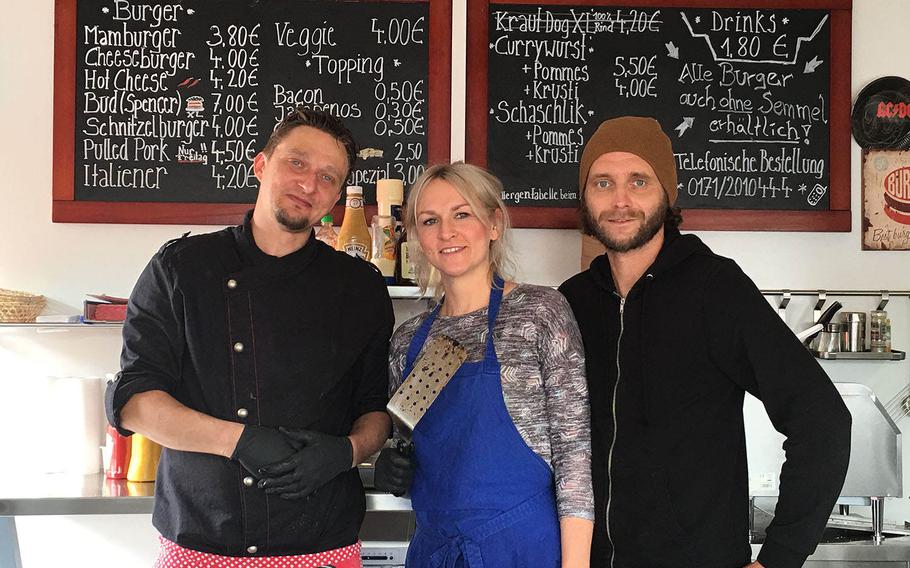 Until very recently, Americans stationed at the U.S. Army garrison in Grafenwoehr had precious few options when it came to finding a decent, non-fast-food burger. Thankfully, a few options have cropped up in the past year to fill that very important culinary niche.
Downtown Weiden has recently become home to the fifth in a chain of Max + Muh burger restaurants. There is also Mikel's Grill on post. Both are worth checking out, but for my money, there is no finer place to grab a quality burger than Mama's Fresh Streetfood Co.
There are a couple of things that separate this locally owned eatery from its competitors. For starters, it's more of a stationary food truck than a sit-down restaurant. The building is not much more than a shack situated in a shopping center parking lot. There are a few seats inside, and now that warmer weather is here, there is plenty of outdoor seating, but it's very much a grab-and-go type place.
Secondly, and most importantly, owner and head cook Katrin Hartwich can make one hell of a burger.
It's nothing fancy, mind you. There are no shaved truffles or squid ink brioche buns to be found on Mama's focused menu. Mama's offers burgers, cheeseburgers, currywurst and a couple of additional sandwiches (including a stellar pulled pork available only on Fridays) and that's it.
That small menu has really allowed Mama's to get the basics right, though. As a hamburger aficionado, I find nothing more depressing than ordering a burger and getting a reheated frozen patty that may or may not contain any beef.
When you order at Mama's, you'll watch the cooks pull out fresh ground beef, patty it up and slap it on the grill. They're chopping up the toppings by hand, too. Every time I've eaten there, the burgers were cooked exactly the way I ordered them.
As much as I'd like to take that level of care for granted, sadly, most hamburger places don't even bother. Mama's does. The food is fresh, cooked to order and is made by folks who clearly enjoy what they're doing. As a result, Mama's is what I consider the best hamburger joint in the greater Grafenwoehr area.
Its hours are the main downside. Mama's is very much a lunch spot, catering to nearby businesses and shoppers, and open only 11 a.m. to 6 p.m. weekdays. It's is planning to open Saturdays starting June 4.
Although street food is part of the name, that's not a code word for "terrible." The owner and her staff clearly put a lot of love into what they produce, and the proof is in the food, simple as it may be. Mama's should be your first stop for a decent burger.
Mama's Fresh Streetfood Co.
Address: Regensburger Strasse 59, Weiden, Germany Times: 11 a.m.-6 p.m., weekdays. Starting June 4, 10 a.m. to 2 p.m. Saturdays.
Costs: Nothing costs more than 7 euros ($7.85). Toppings cost extra.
Attire: Casual
Menus: English and German
Contact: (+49) (0) 171-201-0444; www.mamas-weiden.de (German only)
Mama's Fresh Streetfood Co.: A must-stop for burger lovers in the greater Grafenwoehr area
---
---
---
---