'Madden NFL Football': Doesn't score
by
Sam Laney
March 31, 2011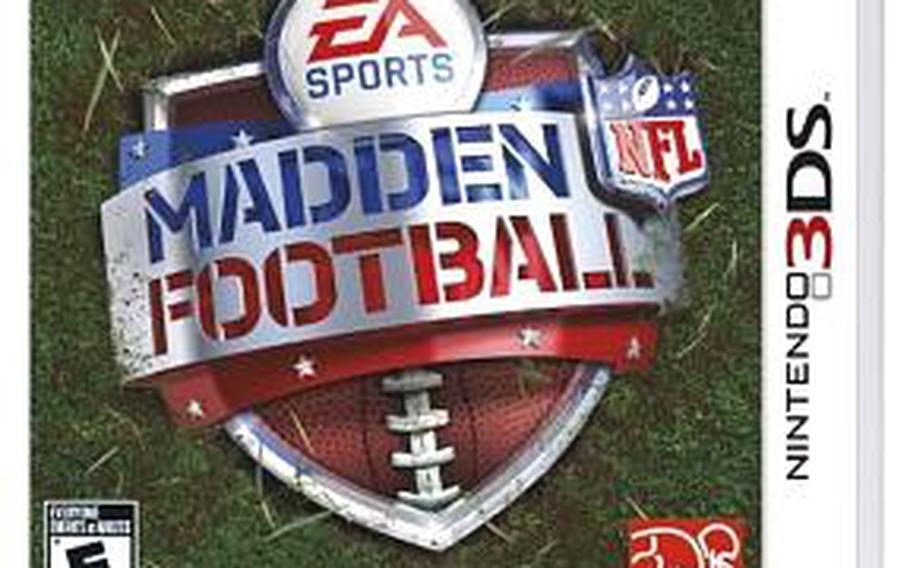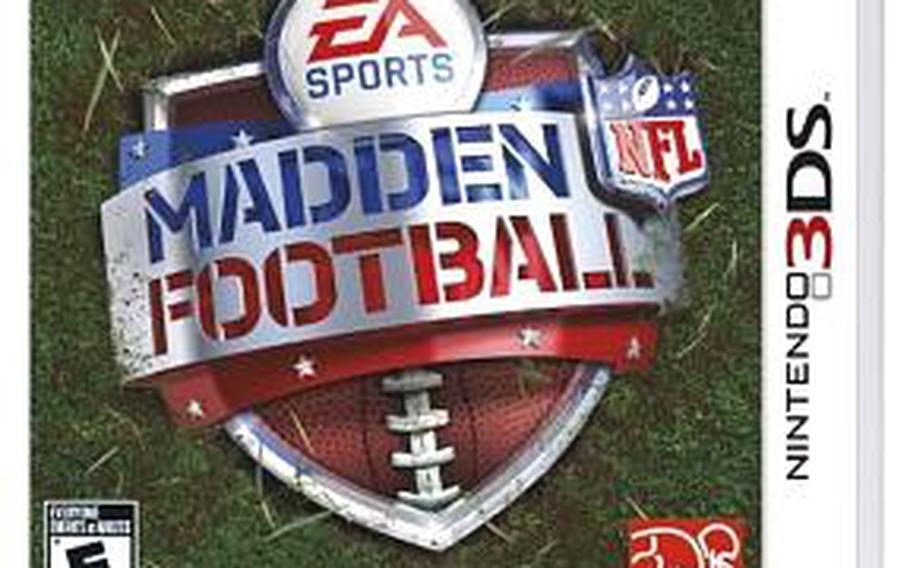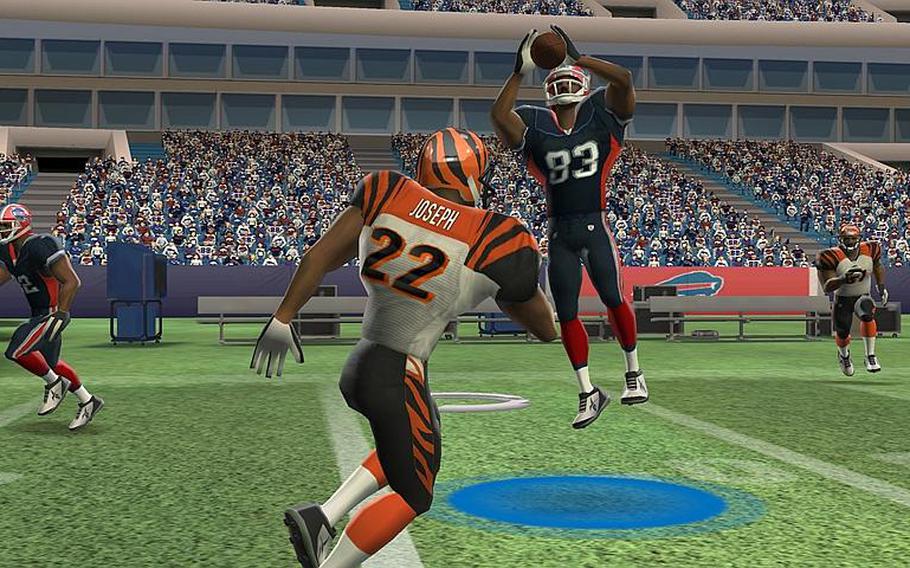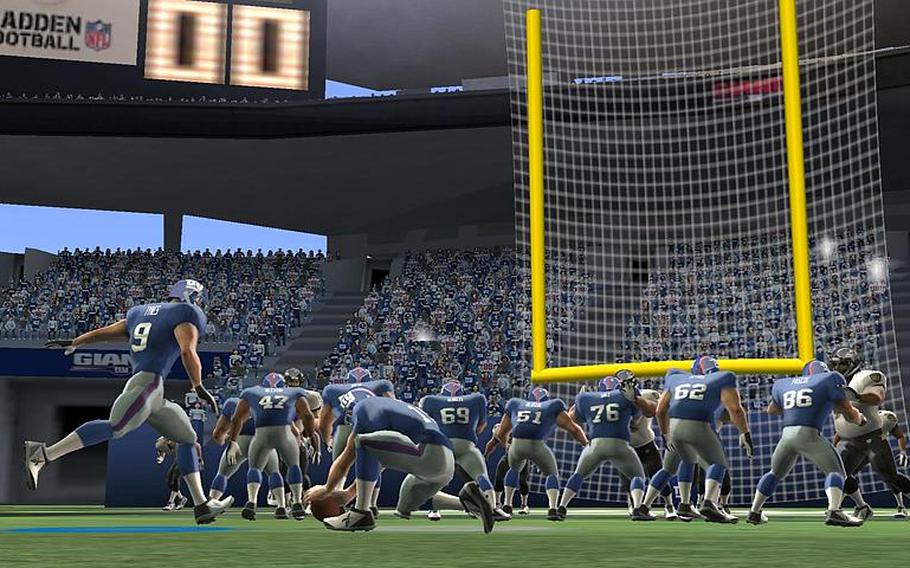 It's never a good sign when a game looks fuzzy on the first loading screen. EA's "Madden NFL Football" fumbles quickly into the first moments of the 3DS' first pigskin simulation, and it never recovers.
Let's get the positives out of the way: Madden won't melt your 3DS when you turn it on (can't say the same for your eyes). Watching players chase each other with depth on the field is cool — it might even help you gauge when to do those special move spins and jukes.
OK, now for the other stuff. It's almost hard to know where to start. "Madden NFL Football" blitzes your eyes with a flurry of obtuse menus and flying text. Though the 3DS's strength lies in projecting depth, Madden tries hard to have things pop out at you. The result is actually painful. Whether it be the game's title screen, static stadium shot or overlaid stat sheet, things fly in and out of focus for no rhyme or reason. It's almost as if the game was made without the developer actually looking at it.
When you finally make it to the field and start playing, things calm down 3-D-wise. Still, player animations are jerky and sometimes hard to control, something that is especially evident when an audible is called. Sometimes the game will move to do automatic replays, a good idea in theory, but it often seems like somebody forgot to program the game to watch the player while he's holding the ball and not change camera angles every half second during the replay. Not that it really matters, because you might not even have been watching the right player in that replay.
Rosters for a couple teams are outdated or flat-out incorrect. Someone might want to tell EA that Vince Young hasn't started for the Titans since November. Maybe the Lions' Drew Stanton really is going to usurp star QB Matt Stafford and backup Shawn Hill next season, but I doubt it.
It seems strange to beg for little details when the bigger ones aren't covered anyway. You have five seconds to press a button after every play to take it out of automatic selection. Not really five full seconds, either. It's more like four seconds plus an awkward frozen moment when you're not sure if the game has mercifully crashed. It's like that every down.
Luckily, you can't inflict this on your friends very easily. There's no multiplayer options to speak of. In fact, there's barely any extra game modes in here at all. Play through a season, or do quick play. For either, you can choose an 11 vs. 11 setup or a slimmed-down five on five, something that's been in the past couple console versions of Madden. It took me exactly two minutes to find the defensive play in five on five that allows you to sack the QB every time, so don't expect much depth out of that one.
Meanwhile, the soundtrack is so cliche, I'm surprised they even bothered. If you can think of the most over-commercialized rock songs of the past 40 years, you'll hear them during this game, played to death in painful repetition. In-game, you'll hear some crowd chants and your announcers, but the audio experience is so bland you might just find yourself turning the volume off. Better yet, don't even turn the game on.
Bottom line: F
Online: www.ea.com/madden-nfl
---
---
---
---