Lodge restaurant offers dining in a unique atmosphere
---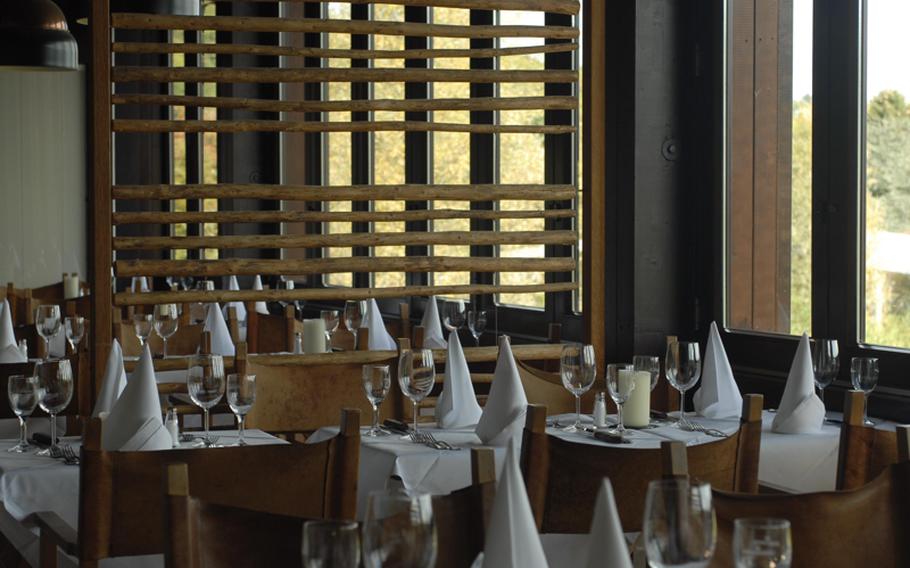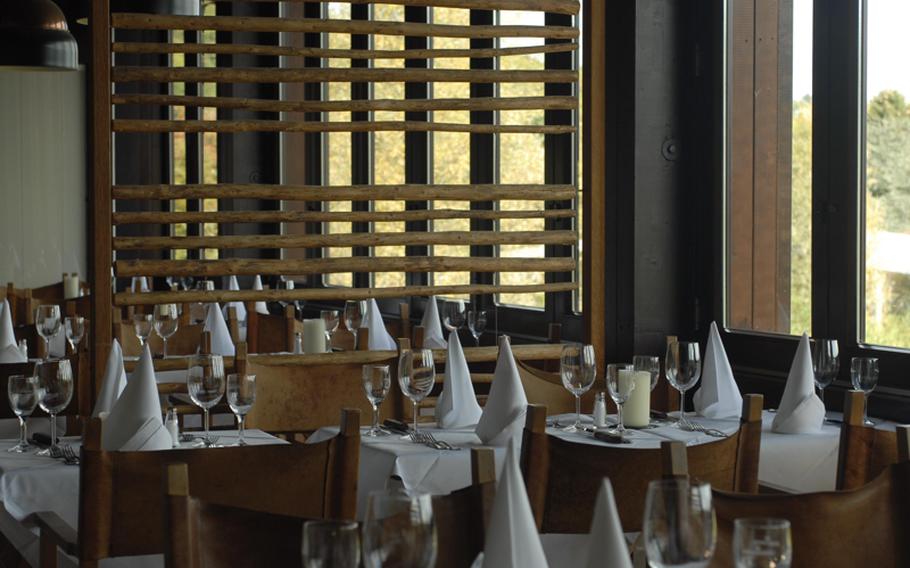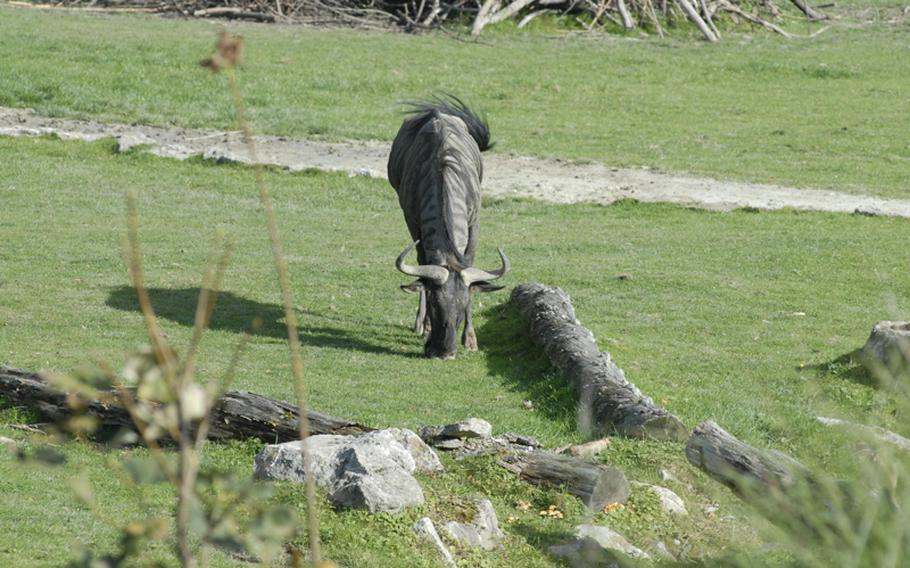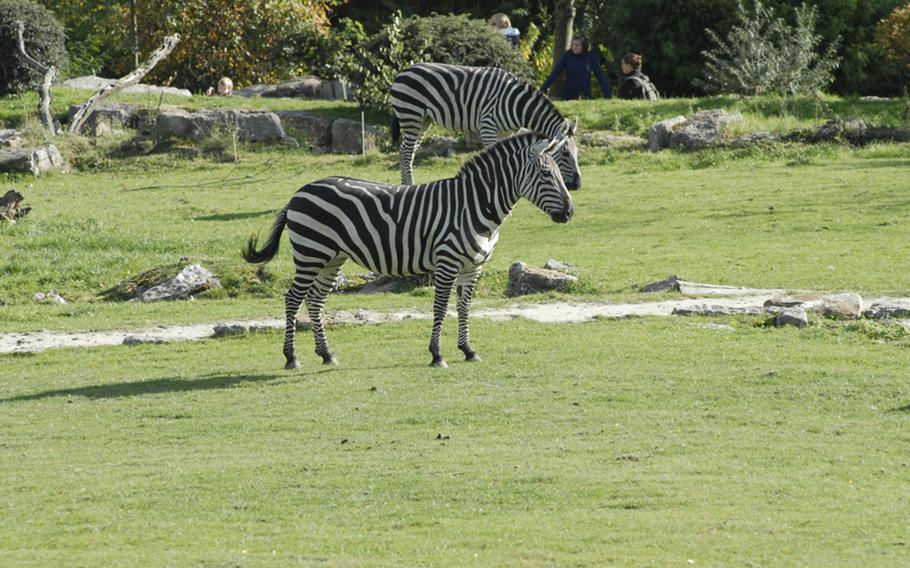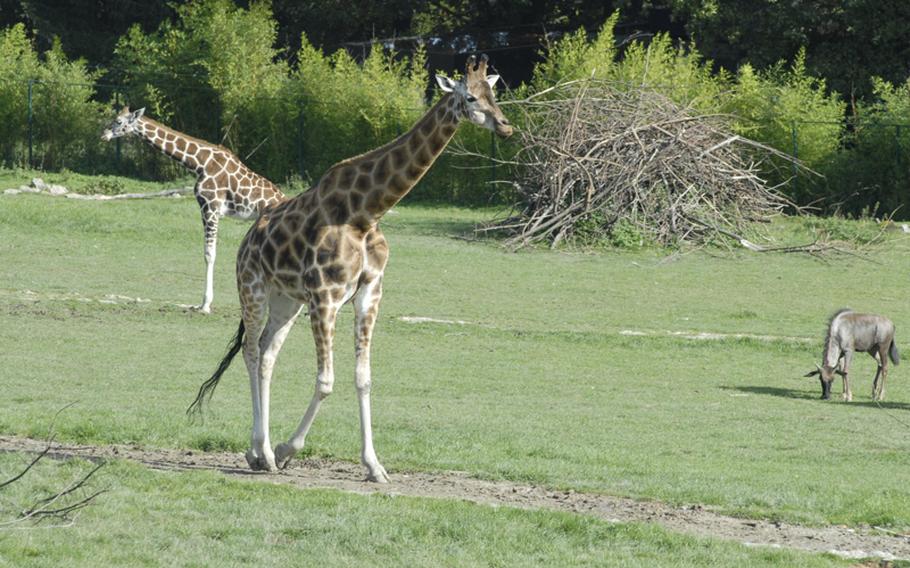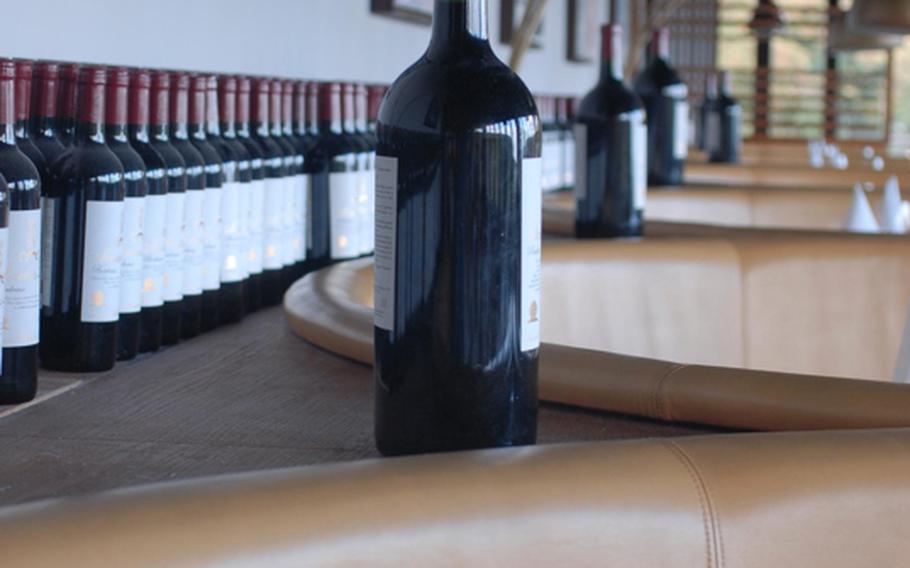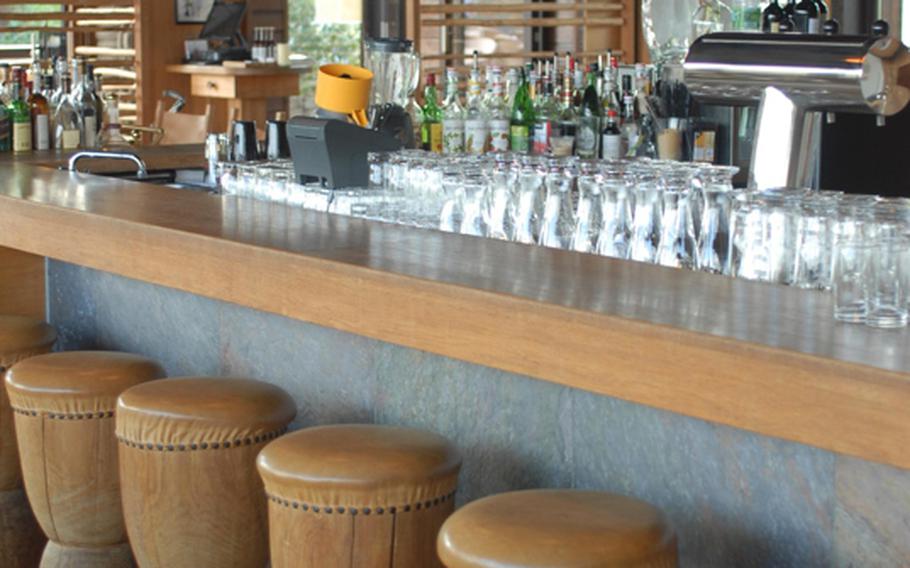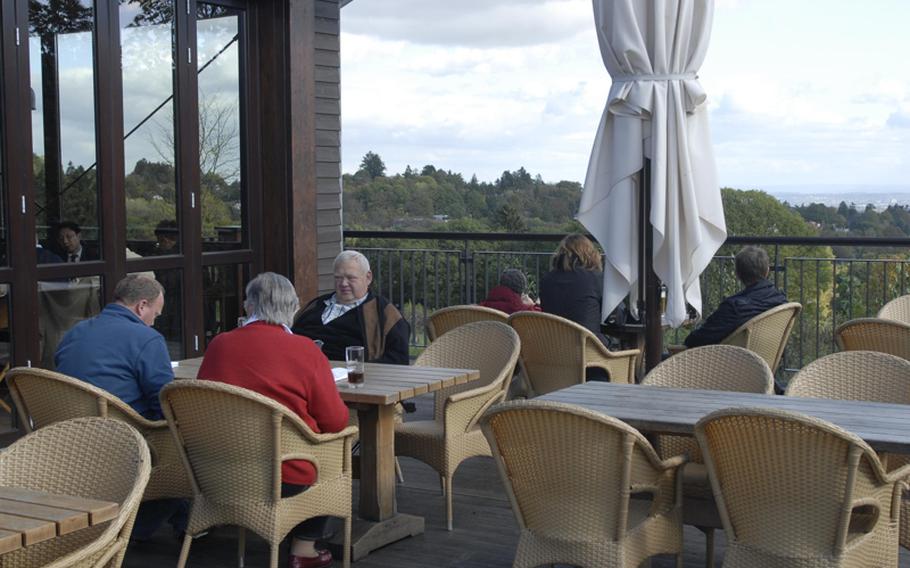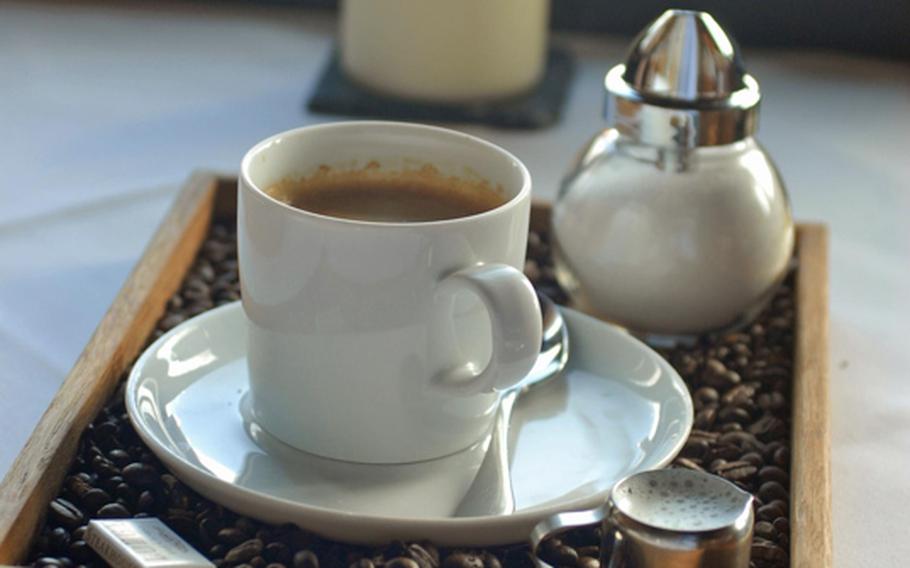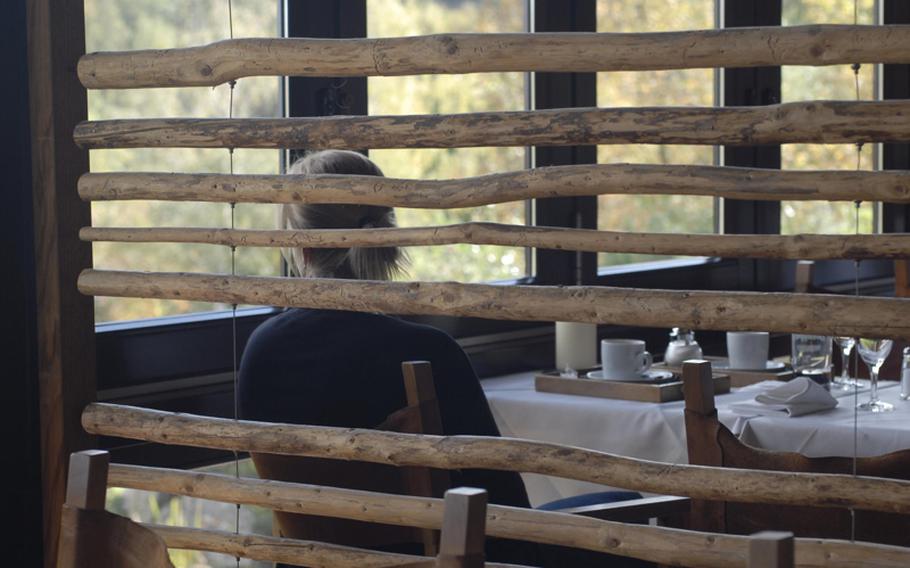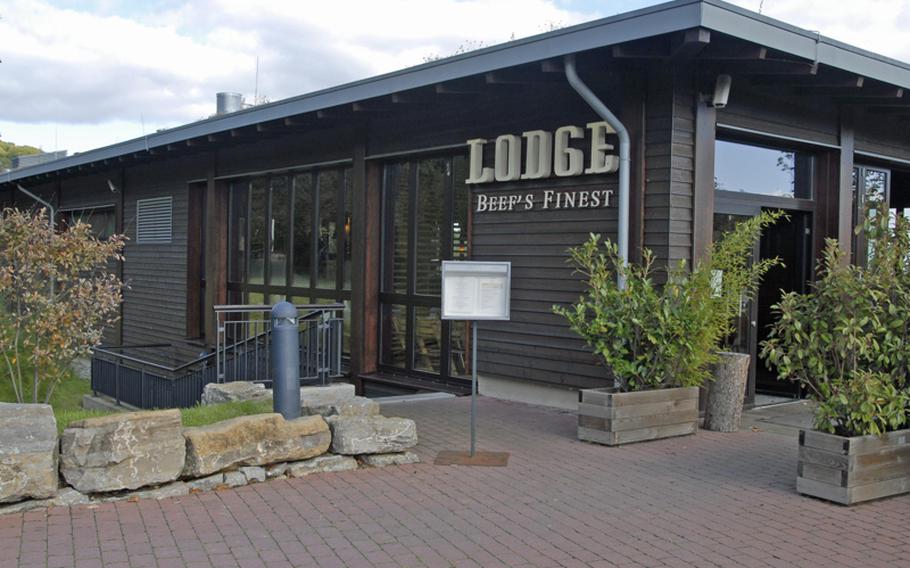 The afternoon felt very Hemingway-esque as I carved into a tender steak, sipped on a stout drink and jotted down my thoughts.
Pausing to find the right words to scribble onto paper, I gazed down onto giraffes, zebras and wildebeests lazing about in the autumn sun. The scent of aged wood and leather drifted into my nostrils, blending with the aroma of the meal before me.
It took the voice of the waitress, asking if I needed anything else, to snap me out of my African safari daydream.
Lodge in Kronberg im Taunus, Germany, offers visitors a chance to enjoy a fine meal in an unusual atmosphere. In fact, it sits next to the entrance of the Opel Zoo, which lets customers dine while watching some of the zoo's more exotic animals prance about.
With an atmosphere that seems like a cross between a treehouse for grown-ups and an African bush camp, I was concerned Lodge would be all style and no substance. The first taste of my meal eased those concerns right away.
The restaurant does steaks, as many cuts and sizes as you can imagine, and they do them right. Using beef from American ranches and farms in Nebraska and Texas, Lodge offers a taste that rivals the finest stateside steakhouses.
Sergio Castagnet, owner and manager, said he opened the restaurant five years ago after noticing that residents in the area had no place to go for good-quality steaks and dining out.
Everything on the menu looked good, so I decided on a mixed plate of filet mignon and lamb. The filet was perfect, offering a tenderness that almost made chewing optional. What really surprised me was the lamb, though.
Even if you don't have the appetite for a heavy meat dish, Lodge offers many side dishes and what it calls "light main courses."
My fiancee's appetite wasn't as hearty as mine, so she opted for ravioli stuffed with ricotta cheese and walnuts, lightly covered with a tomato-and-basil sauce. She was obviously impressed, as my attempts to get a taste of her meal were thwarted with playful jabs of her fork designed to keep my grubby paws off her plate.
Private rooms also can be rented for large parties. Although the main meals are pricey, you get what you pay for.
There's plenty more to enjoy at Lodge, which makes it affordable for everyday affairs. A cozy bar, extensive drink list and a wine list offering more than 75 wines from around the world make Lodge a nice place to unwind and relax, regardless of your appetite.
If the idea of gazing at the zoo animals while eating is up your alley, you'll probably want to opt for lunch or early cocktails, as the animals tend to hide away after 6 p.m.
Location: Königsteiner Strasse 35, 61476 Kronberg im Taunus, Germany. The restaurant is to the left of the Opel Zoo entrance.
Directions: From Wiesbaden, take Autobahn 66 toward Frankfurt and take the exit for Königstein. Turn left onto Königsteiner Strasse and bear right onto B8 toward Königstein. Take the first exit from the roundabout onto B455. After about two miles, turn right onto Königsteiner Strasse. Lodge will be on the right. There is plenty of free parking along the road. Hours: Weekdays 10 a.m.-midnight. Lodge opens one hour later on weekends. Breakfast is weekdays 10-11:30 a.m.; lunch is noon-2:30 p.m.; dinner is 6-11 p.m. Coffee and cake are served weekdays 2:30-5:30 p.m. and weekends 3-5:30 p.m. There is no breakfast on Saturdays, but there is a brunch buffet Sundays 11 a.m.-2:30 p.m.Food: Primarily, premium steaks. There are plenty of salad options and fresh fish-of-the-day specials. There are a few lamb entrees. Kids meals vary day to day.Clientele: Mostly German.Prices: Main courses run from 12.80 euros for homemade ravioli stuffed with ricotta cheese and walnuts, to 41.90 euros for the 600 gram rib-eye steak. Appetizers range from 8.90 euros to 18.90 euros for the jumbo shrimp cocktail. Drink prices run the gamut.Phone: 06173 325 350 (Reservations recommended).Website: lodge-kronberg.de (German only).Menu: In German, but items have English translations.Dress: Casual to business.
---
---
---
---