Lily Bell brings high-quality cocktails to the Yokosuka-Chuo area
---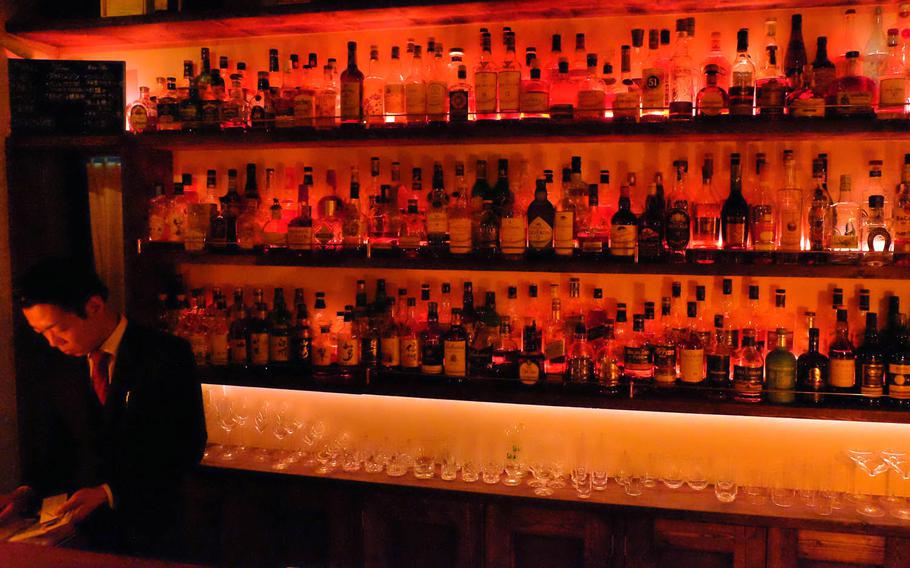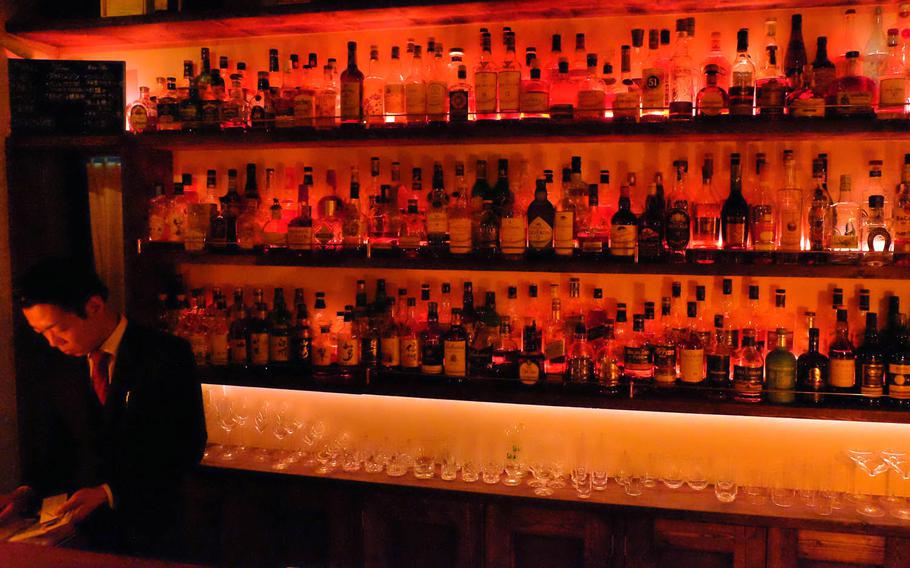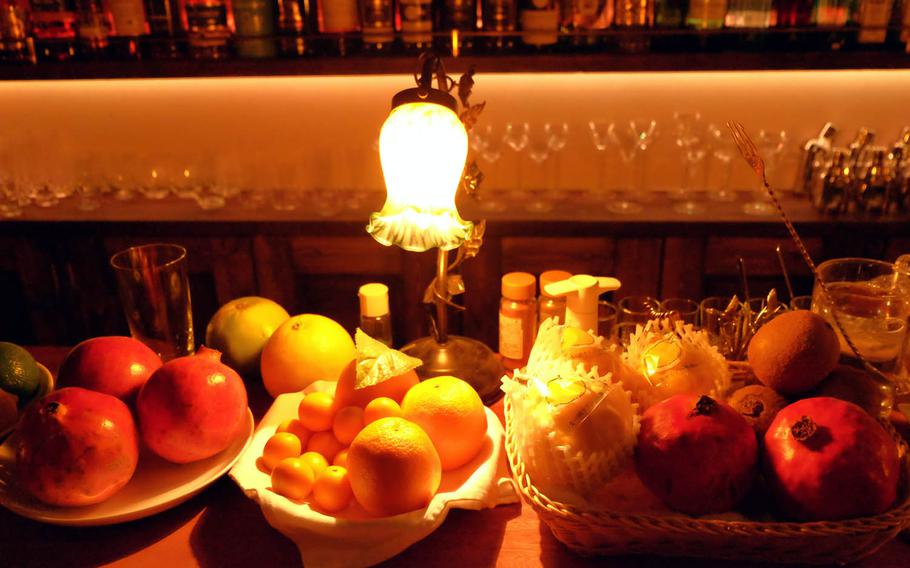 A top-shelf drink that offers more than inebriation is hard to find in a Navy town like Yokosuka.
Coming to the rescue is Lily Bell, a high-quality cocktail bar that opened in the Yokosuka-Chuo area last year.
Owner and bartender Takashi-san is a local who speaks conversational English and spent a few years in the Japan Maritime Self-Defense Force. He's serious about his craft and likes talking about cocktails. He'll tell you everything from the type of ginger ale in his Moscow Mules to who won a recent cocktail competition in nearby Yokohama.
The bar's interior is warm and dimly lit with limited seating. There aren't a lot of bells and whistles here, just a few tables, chairs and a bar with liquor bottles neatly stocked behind it. The setting is sparse and elegant. Most of the customers are Japanese, but foreigners drop in from time to time.
A menu lists plenty of whiskey, rum, vodka, tequila and gin cocktails. Well known drinks make the list, such as the Mojito, Tequila Sunrise, Fuzzy Navel and my favorite vodka drink, the Moscow Mule. Lily Bell offers other cocktails that appear to be custom-made or local Japanese favorites; the only way to know if you like them is to order one and try it.
The Moscow Mule is a nice drink when it's made correctly but many bars use cheap vodka and drench it with super sugary and syrupy ginger ale from a soda gun. I was pleasantly surprised to see Takashi-san open a bottle of Wilkinson's Ginger Ale, a Japanese brand that is low on sugar and high on spice. This gave the drink a nice kick. He topped it off with a fresh lime, and served up one of the best drinks I've had overseas.
Lily Bell is in a neighborhood that has many small hole-in-the-wall bars and restaurants, making it a fun place to explore after a few drinks.
Foreigners don't often stray down this maze of alleys, so non-Japanese visitors might raise a few eyebrows. There are also a few suspicious looking "international clubs" in the area, but don't let that put you off. If you feel nervous, just have a few cocktails. You'll feel much more relaxed.
Lily Bell Location: 3-9 Wakamatsu-cho, Yokosuka, Japan.
Dress: Casual
Directions: A few blocks from Yokosuka-chuo Station, down the alley from Belgium House Brews.
Hours: Open 6 p.m. to 2 a.m. daily
Prices: Most cocktails cost between 800 and 950 yen. Appetizers cost between 500 and 700 yen.
Information: 046-828-3650
---
---
---
---