The One Bull in Bury St. Edmunds : Everything you could want in a gastropub
by
William Howard
July 12, 2016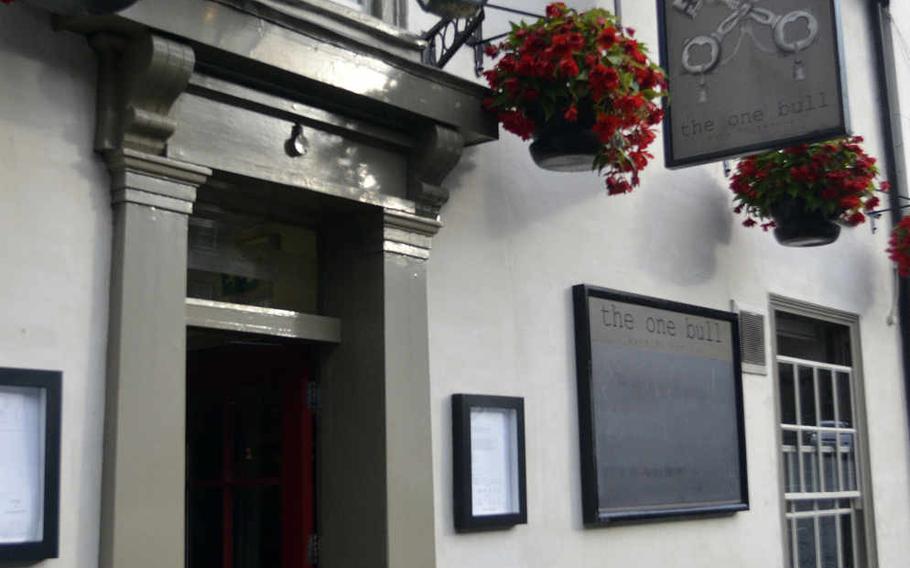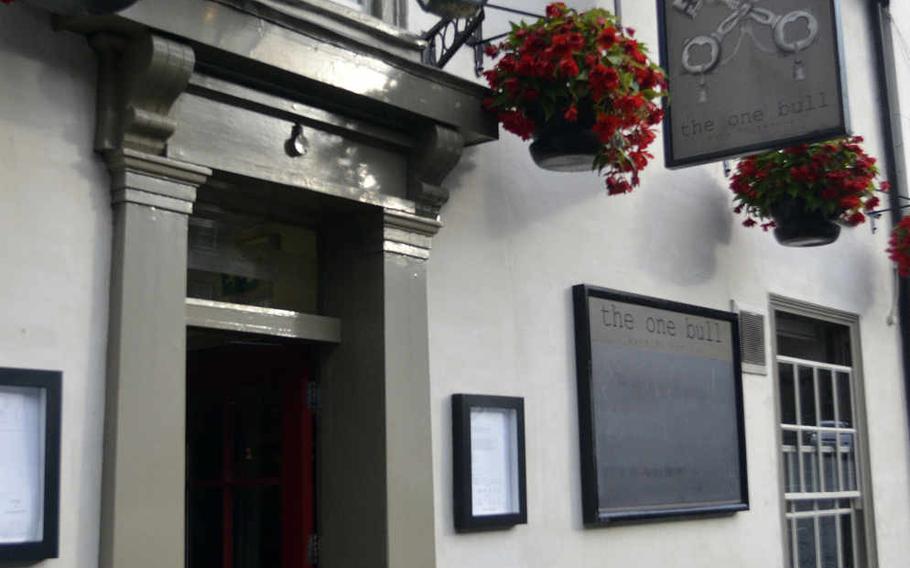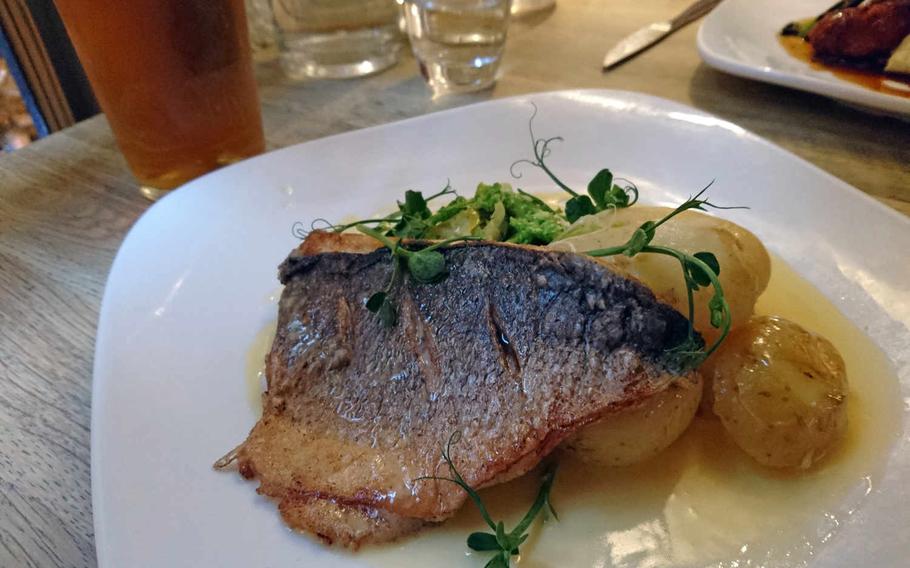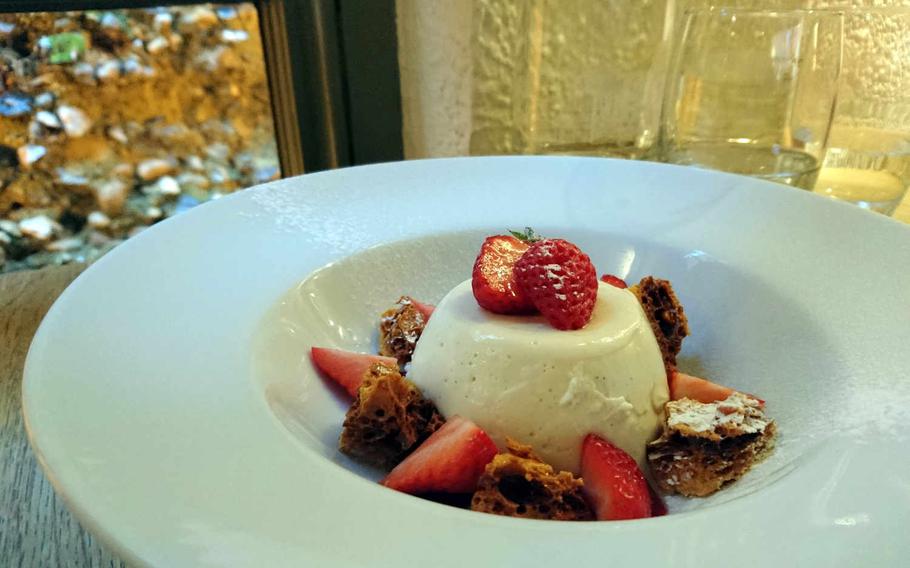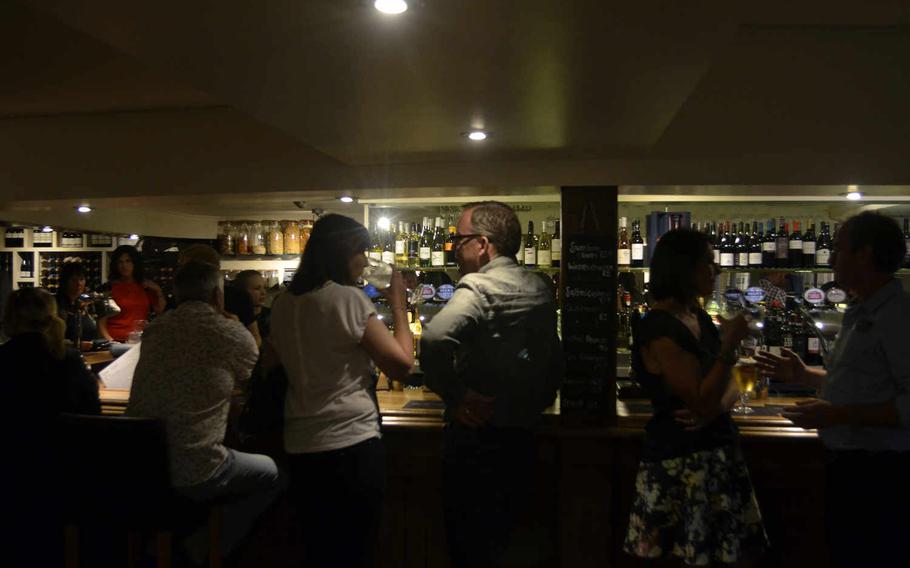 When I first arrived in England, I struggled to find a modern British pub.
For about a week I stumbled onto places named after kings' and queens' body parts and thought I was forever doomed to a menu of fish and chips along with commercial beer.
Then I found The One Bull, a pub in the historic heart of Bury St. Edmunds, which offers fresh, seasonal food, award-winning wine and ale brewed at a nearby craft brewery.
I found everything I could possibly want in a gastropub.
Need a pint of real local ale at the bar? Check. Want to lounge on a sofa next to a fireplace with a cheese board and fine bottle of wine? Right there on the left. Looking for lunch or dinner with a date, family or friends in a rustic-chic restaurant? Yep, no reservations needed.
I was so shocked the first time I walked in that, to my wife's dismay, I almost tried all three. She had to drag me away from the bar and then pull me away from the couches before we were able to sit down and have dinner.
We started with drinks, and I downed the smoothest pale ale I've ever had and quickly ordered another pint.
Next, for appetizers, we had delicately grilled whitebait with a lemon mayonnaise dip and pork cracklings with an applesauce puree. We fought over the last whitebait fish because we didn't enjoy the strange texture of the cooked pork skin.
For main course, I had a grilled sea bream fillet over potatoes and greens, and my wife ordered a free-range chicken breast with other stuff that was gone before I could write it down.
After gobbling it all, we looked at each other from our barren plates. I asked, "Room for dessert?"
My wife pored over the dessert menu. We ended up ordering a vanilla panna cotta with strawberries and honeycomb — a simple and elegant pudding.
Refined diners might have slowly savored the dessert, but we drove our spoons in and battled like gladiators for each bite.
We walked out of The One Bull greatly satisfied. My only regret was that I didn't order just one more pint.
THE ONE BULLLocation: Address: 25 Angel Hill, Bury St. Edmunds. The restaurant is located right next to the Abbey Gardens. It's a 30-minute drive on the A1101 from RAF Mildenhall.
Hours: Noon to 11 p.m. Mondays-Thursdays; noon to midnight Fridays and Saturdays; noon to 6 p.m. Sundays
Menu: Bar snacks, grazing boards and seasonal lunch and dinner menus with soups, salads, sandwiches, dessert, cheese selections and meals.
Prices: Bar snacks cost 1.20 to 2.50 pounds and grazing boards cost from 14 to 16 pounds. The lunch menu offers sides for 3 pounds, large sandwiches for 5 pounds and meals from 8.50 to 18 pounds. On the dinner menu, appetizers are about 7 pounds and meals are 12 to 22 pounds. Both menus typically offer four dessert selections. Wine by the glass and bottle is reasonably priced. Bottles range from 18 to 34 pounds; if you're celebrating, there's a bottle of Champagne for 190 pounds.
Attire: Casual, but don't be afraid to look good on a Friday or Saturday night. You'll see all kinds here, from gentlemen in sport coats and slacks to me lounging on a couch in shorts and a Star Wars T-shirt.
Information: Phone: (+44) (0) 1284-848220; info@theonebull.co.uk; Twitter: @theonebullbury.
---
---
---