Rib House brings California-style Mexican, BBQ dishes to Iwakuni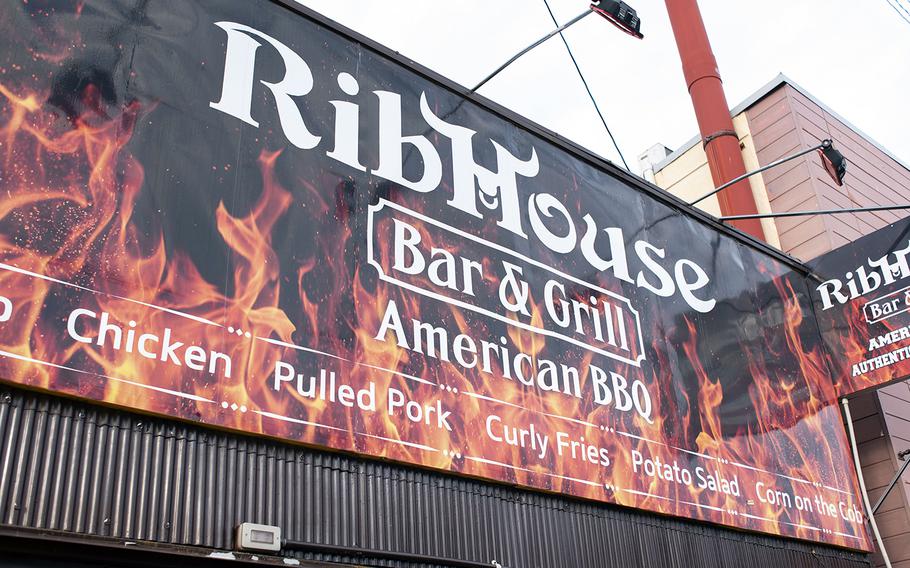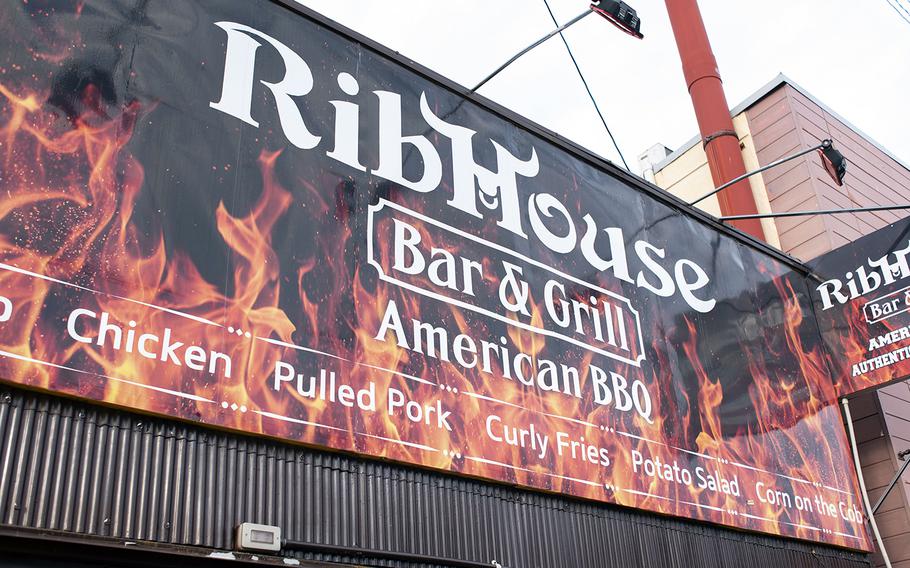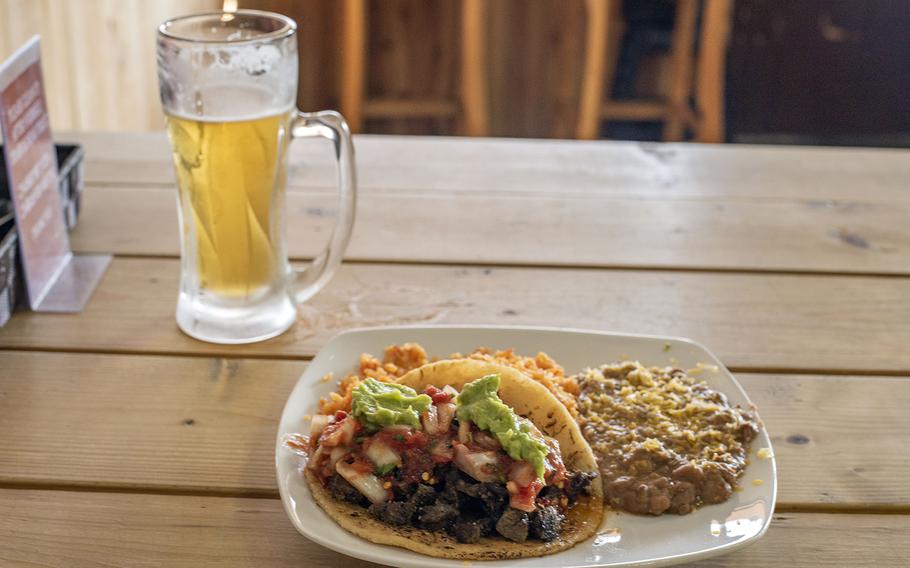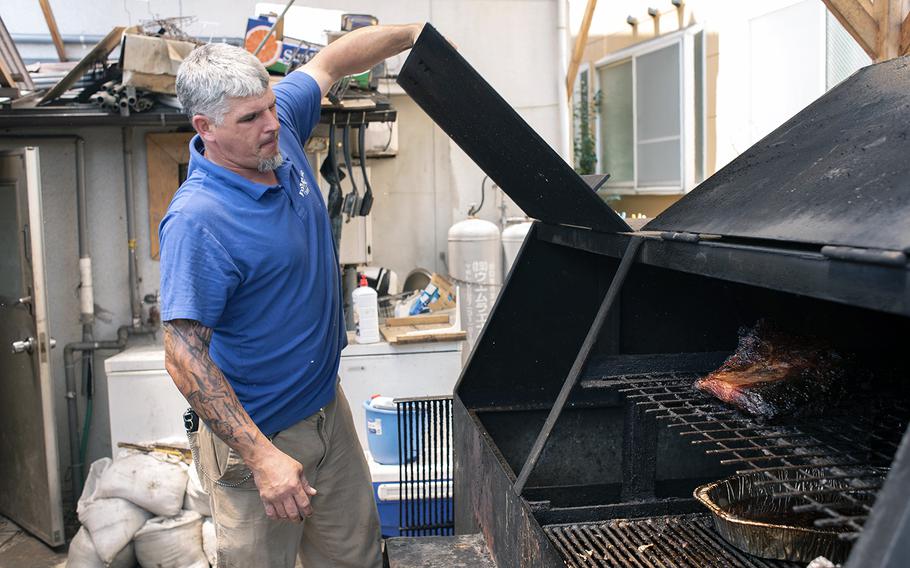 Just a short walk from Marine Corps Air Station Iwakuni, Rib House Bar & Grill is serving up something different for the locals, while offering a taste of home to its American patrons.
Owner Phil Azevedo says the restaurant's menu reflects the passion for food he said he inherited from his father and grandfather, both former barbecue pit masters — as well as the influence of his Californian upbringing.
At Rib House, diners can find American barbecue favorites — such as ribs, smoked chicken and brisket — served alongside California-style Mexican dishes like tacos and enchiladas. The restaurant, which opened three years ago, also features homemade salsas and tortillas. Azevedo even makes the unique combinations used to marinate the menu's meat items himself.
The restaurant brings a bit of American flair to Iwakuni, as the picnic table seating is similar to what you'd see at many barbecue joints in the States. There is also limited seating at an outdoor bar, which is perfect for days with nice weather.
For Azevedo, Rib House is the realization of a lifelong dream. The Marine veteran, who was stationed in Japan, decided to open the restaurant in Iwakuni after leaving the service.
"I always wanted to open a barbecue shack, because food makes people happy," Azevedo said. "It brings people together, and that is something I love."
This love is apparent in the food Azevedo prepares. During my visit to Rib House, my New Mexican upbringing drew me toward the carne asada taco (700 yen, or about $6.30), which is accompanied by a side of classic Mexican-style rice and refried beans. Additional tacos can be added to each taco plate order for 500 yen apiece.
The tender beef, marinated in orange juice, had a smoky and slightly acidic flavor and was complimented by the fresh, spicy salsa. A dollop of guacamole provided just the right amount of balance to cool down each bite. The toppings overflowed out of the soft, freshly made tortilla, so eating the taco required a fork to avoid making a mess.
I also took advantage of the restaurant's lunch special, which happened to be chicken enchiladas the day I visited (600 yen). Though not as spicy as I would prefer, they were big enough to feed an army (or even a group of hungry Marines).
Azevedo hasn't completely abandoned his Marine Corps roots — so be prepared to walk your empty plates to a central collection point when you're finished eating.
When food is made with love, it shows — and that is no exception at Rib House. While I've had only a few items on the menu, the food will keep me coming back. If the ribs taste as good as they smell, then my next trip should just as delicious.
Rib HouseAddress: 2 Chome-7-22 Kurumamachi, Iwakuni-shi, Yamaguchi-ken 740-0026Dress: CasualPrice: Prices vary per item and range from 400 yen (about $3.25) for a single rib to 2300 yen for a rib plate with one side. Lunch specials (500 yen and up) are also available.Hours: Sunday, Monday and Thursday, 11:00 a.m. to 7:00 p.m.; Friday and Saturday, 11 a.m. to midnight. Closed Tuesdays and Wednesdays.Directions: From the west gate at MCAS Iwakuni, follow Route 189. Rib House is located 80 meters past the intersection with Route 188 on the right side of the road.Information:facebook.com/ribhousebarngrill
---
---
---