'Never Forget' children's book a military education for readers of all ages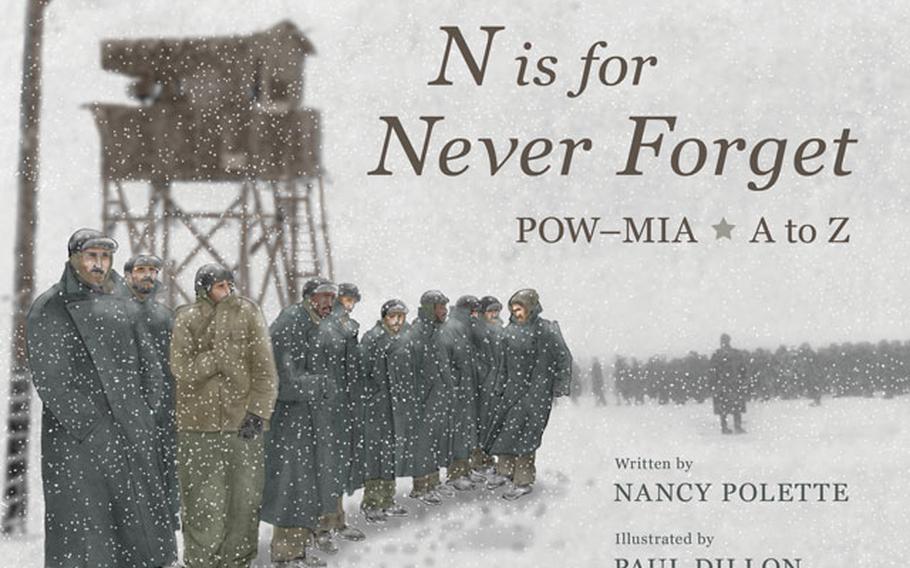 If there's one thing Nancy Polette has learned in her 80-something years, it's how to educate children through reading. In her lifetime, she tackled the task from every angle. As a teacher, she has motivated her students to read. As a librarian, she provided resources for learning through books. As a conference speaker and college professor, she taught other teachers the techniques she employed successfully.
But it was as a writer that Polette made her indelible mark on children's education. As the author of more than 170 books, she developed a knack for detailed research and captivating writing. This skill shines in her most recent middle-grade nonfiction book, "N is for Never Forget," due for release on December 7, Pearl Harbor Day.
I recently sat down to read Polette's new work, which is a picture book that follows the alphabet from A to Z, each letter referencing an aspect of the history of American prisoners of war and missing in action. I expected an alphabet book to be juvenile. I expected to see simple illustrations in bright colors. I expected that I would not learn anything new.
I was wrong.
"N is for Never Forget" is so packed with riveting real-life stories, fascinating facts about POWs and MIAs, and unique art and illustrations, I found myself lost in its pages.
From the dedication page — which features a digital rendering of the 1943 telegram illustrator Paul Dillon's mother received informing her that her husband, Paul's father, was missing in action — to the alphabetized stories of lost soldiers and sailors, I was riveted.
With each letter, I learned something new, from D for the devotion of the Angels of Bataan in WWII, to J for justice sought by the international courts for war crimes, to O for Operation Homecoming which brought Vietnam POWs home from Hanoi prison camps, to T for the Tap Code used by Vietnam War prisoners to communicate through walls, to Z for Army Air Forces bombardier Louis Zamperini who survived a plane crash and 47 days in a life raft before being held in a Japanese prison camp for two years.
For a moment, I almost forgot that this book was for kids. But Nancy Polette knows how important it is to hook readers with extraordinary stories when they are at the key ages of 9, 10 and 11. She says, children that age need "something to chew on," and intense reading will give them much to think about.
"[I]f kids don't become passionate about reading, they won't be as well-educated as they should be," she said in a 2012 booksmakeadifference.com article, noting that it is important to inspire them to read avidly in 4th, 5th and 6th grades because middle school might be too late.
The illustrations in "N is for Never Forget" do their part to grab readers. Each is a digital painting created by Paul Dillon from surviving artwork and historical photographs of the actual events described. Some of the paintings are purely illustrative, while other like the cover page showing a line of men in a snowy prison camp, are hauntingly thought-provoking.
"N is for Never Forget" will be available on Dec. 7 through Elva Resa Publishing for $16.95 www.elvaresa.com/book/never-forget/. Nancy Polette lives in O'Fallon, Mo., a suburb of St. Louis.