Japan: Festival in Ojiya features balloons, fireworks
By
okubog@pstripes.com Grant Okubo
February 22, 2012
---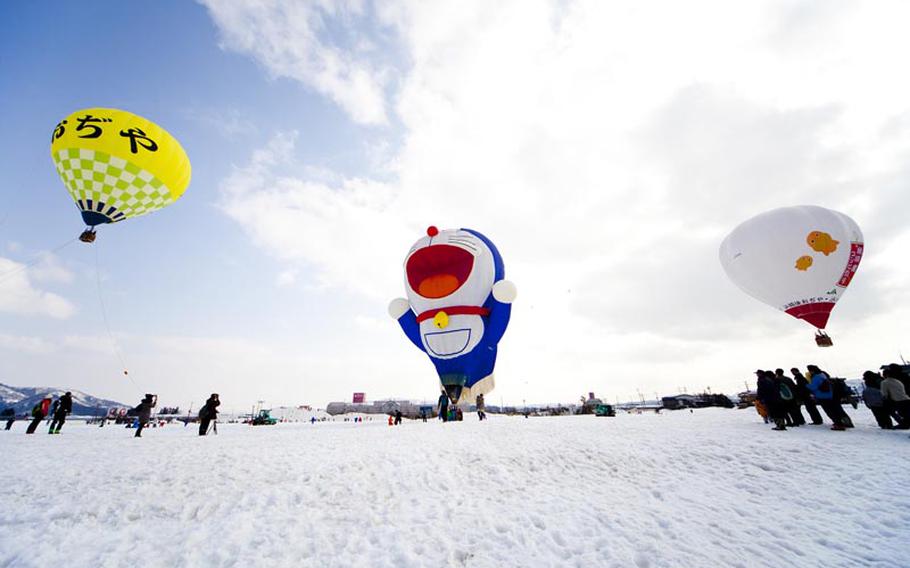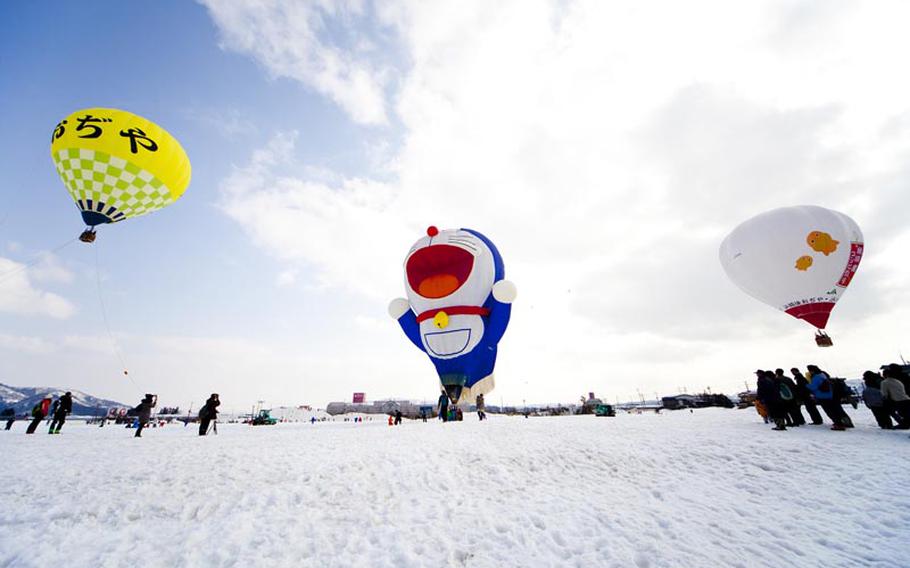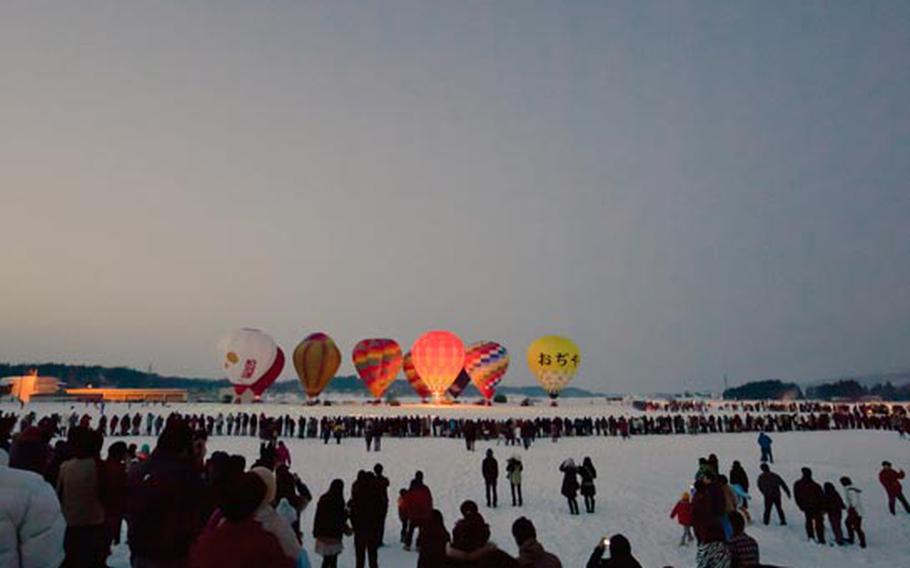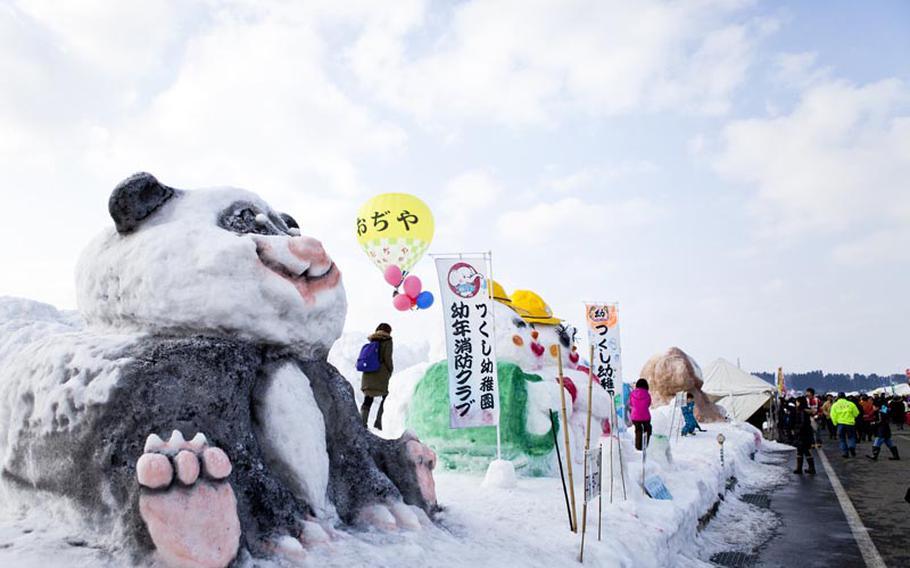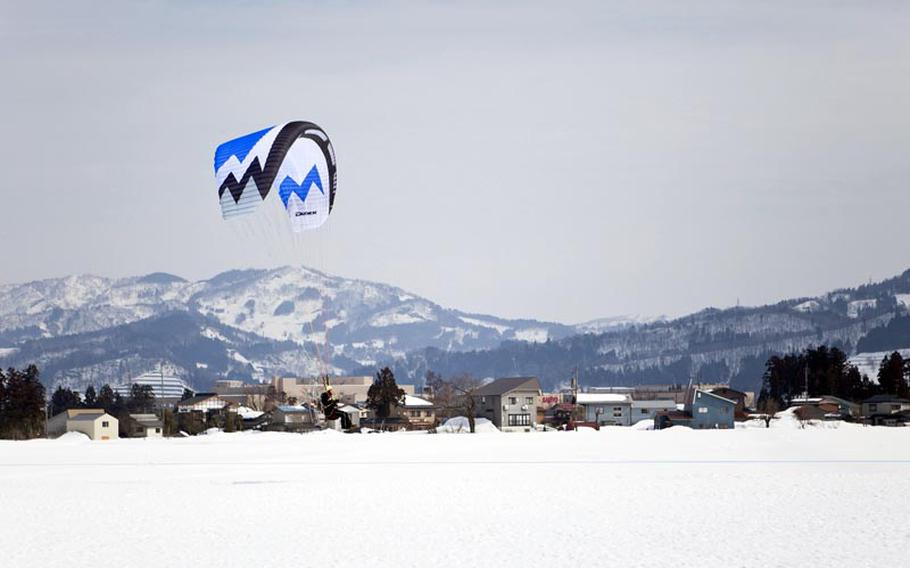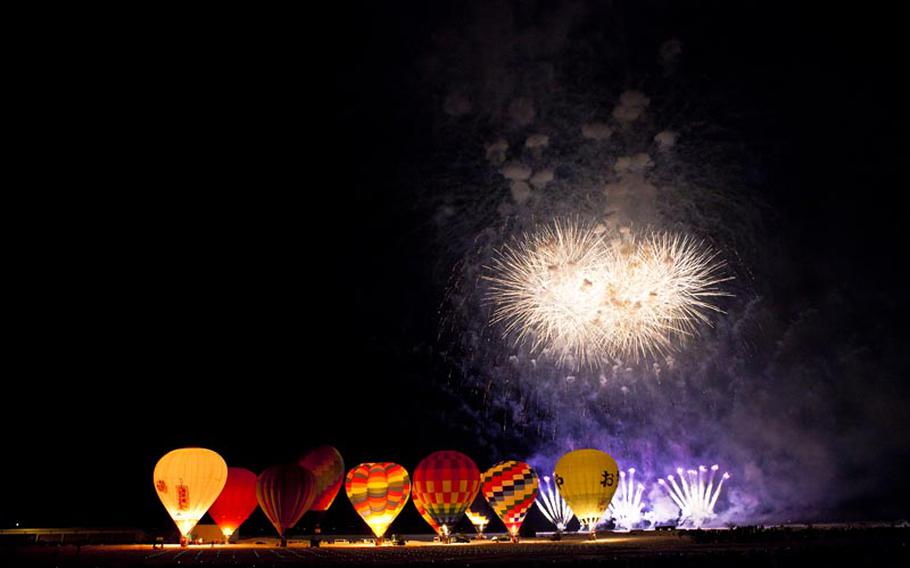 Winter in Japan can be magical, and with so many places to go skiing or snowboarding, it's easy to miss out on other activities taking place.
Last winter, I came across a hidden gem in Ojiya, in Niigata prefecture: the annual Ojiya Balloon Festival.
A couple dozen colorful balloons are tethered in a snow-covered field. Some offer visitors a brief ride, while others float up in the air. The one that stood out most was shaped like Doraemon, a popular Japanese manga character.
Sadly, last year all the tickets to ride the hot air balloons were sold out, so I had to go back this year.
But even if you can't go on a balloon ride, there are plenty of other things to do.
No Japanese festival would be complete without some tasty fair food and drinks, and Ojiya's offerings included yakisoba, takoyaki (ball-shaped fried octopus dumplings) and a warm, hearty beer stew and rice.
The first day of the festival kicks off with a snow sculpture competition. People from local organizations frantically work together to build these colorful ice sculptures — you'll see Hello Kitty and other cute Japanese characters.
There are also plenty of fun snow activities for kids, such as ice slides and sleds pulled by snowmobiles. The event, a winter lover's dream, is child-friendly, but entertaining enough for adults.
The highlight of the festival has to be the evening fireworks show combined with the hot air balloons. While the fireworks didn't go on as long as I'd hoped, the show was absolutely amazing. The combination of the lit-up, grounded hot air balloons with the color and pizazz of the fireworks display definitely made the long drive worthwhile. It was impressive that such a small town could put on such a grand production.
Ojiya, a four-hour drive from Tokyo, is a great change of pace from the hustle and bustle of the city. Ojiya is famous not only for the hot air balloon festival, but also for farming koi — Japan's famous freshwater fish. And if you want to fit in a little skiing or snowboarding, there are plenty of slopes on the way to Ojiya.
This year's festival is Feb. 25 and 26. The snow sculpture competition and the fireworks show take place on Saturday only.
okubog@pstripes.com
---
---
---
---