Europe Traveler's event picks for Nov. 15-17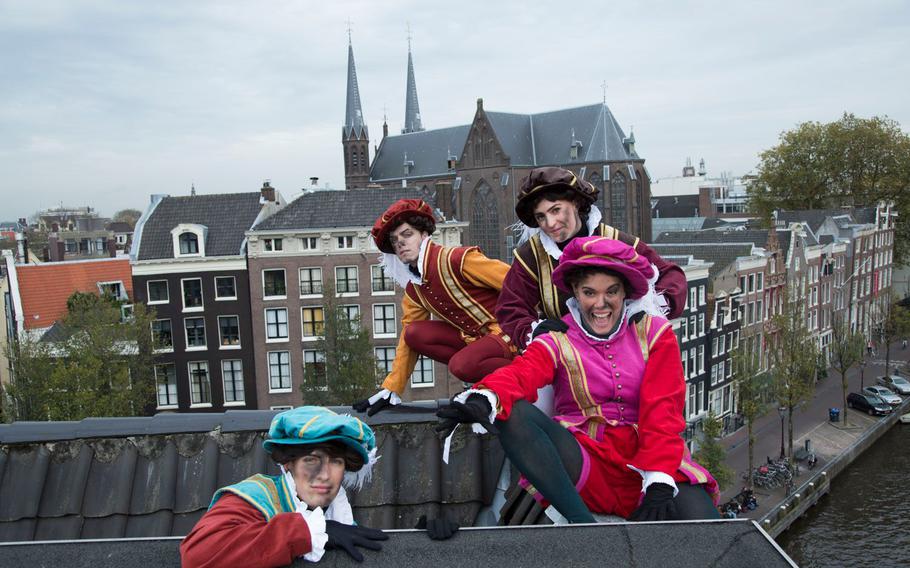 CocoonLocation: Palaces 4 and 8, Brussels Expo, Brussels, BelgiumDates: Nov. 15-18 (11 a.m.-6 p.m. daily) Those looking to furnish a new home or freshen up the look of current digs are sure to find inspiration at this fair where the latest trends in decor for living rooms, bathrooms, bedrooms and other spaces are on display.Admission: adult tickets cost 8 euros when purchased online in advance. Tickets for entry on Monday are free of charge when acquired online.
Antique FairLocation: Novomestska Radnice (New Town City Hall), Prague, Czech RepublicDates: Nov. 14-17 Those in search of high-quality antiques may well net that painting, vase, glass, jewelry or piece of furniture they've long been coveting here. More than 60 exhibitors are on hand to display their fine wares.Admission: 120 Czech Koruna, about $5.20.
Christmas in Tivoli GardensLocation: Copenhagen, DenmarkDates: Nov. 16-Jan. 5, 2020 Thousands of Christmas lights transform this fairy-tale inspired park into a winter wonderland. Experience Danish "hygge," that feeling of coziness, with a hot drink and a holiday treat such as a doughnut or candied almonds, or marvel at the sight of a glittering Christmas tree decorated with 3,000 Swarovski crystals.Admission: Adults pay 140 Danish Krone, about $20.65; ages 3-7 pay 60 DKK.
EFG London Jazz FestivalLocation: Royal Festival Hall and other venues, London, EnglandDates: Nov. 15-24 Jazz lovers can take in an eclectic mix of concerts performed by new talents and world-renowned figures in venues from famous halls to intimate spaces.Admission: Many concerts, talks and other events offer free admission; concert tickets are sold on an individual basis.
Saveurs d'Automne, Marche aux Puces / Autumn Flea marketLocation: Parc des Expositions, Metz, FranceDate: Nov. 17 (7 a.m.-5 p.m.) This autumn edition of a long-running flea market features antiques, furniture, glass objects and other curiosities. Some 300 artisans and exhibitors will be showing their wares here.Admission: 5 euros adults, free for children under the age of 12.
Kulinart StuttgartLocation: Phoenixhalle in the Römerkastell, Naststr. 45-47, 70376 Stuttgart - Bad Cannstatt, GermanyDates: Nov. 16-17 (noon-10 p.m. Sat.; 11 a.m.-7 p.m. Sun.) This fair is geared toward gourmets and others who appreciate the finer things in life. Visitors will find about 70 exhibitors, a mix of local startups, established providers and international producers, displaying fine food and beverages and lifestyle products.Admission: 12 euros adults; those under 14 enter free.
Rome Independent Film FestivalLocation: Nuovo Cinema Aquila, Via l'Aquila, 66/74, 00176 Rome, ItalyDates: Nov. 15-22 Italy's first independent and international film festival screens the works of young filmmakers from around the world. Films compete across seven sections, including those for feature films and international documentaries.Admission: Tickets for afternoon screenings cost 5 euros; evening screenings are 7 euros.
International Motor ShowLocation: Luxexpo - The Box, 10, circuit de la Foire Internationale, L-1347 Luxembourg- Kirchberg, LuxembourgDates: Nov. 15-17 This fair serves as a showcase for vehicles from the world of motor sport. Sports cars and motorcycles, including prestigious and one-of-a-kind models, share the exhibition place with powerful beasts straight out of tuners' workshops. Live motoring action rounds out the offerings.Admission: 18 euros adults; ages 8-17 pay 15 euros; ages seven and under enter free.
Arrival of SinterklaasLocation: Amsterdam, NetherlandsDate: Nov. 17 Up to 400,000 spectators line the shores of the canals to catch a glimpse of the Dutch harbingers of Christmas, Sinterklaas and his helpmates, the Pieten. They arrive in town by means of a resplendent water parade of floats and boats stretching over half a mile. The procession moves along the Amstel River from De Omval to the Scheepvaartmuseum (Maritime Museum) from 10 a.m.-noon. This is followed by a Grand Parade in which Sinterklaas rides on his white horse Amerigo, accompanied by the Pieten, some on cycles and skateboards. The parade concludes on the Dam Square at 3:30 p.m.Admission: Free