Kids with food allergies must adjust eating habits to make sure they stay healthy
by
Ron Jensen
February 24, 2004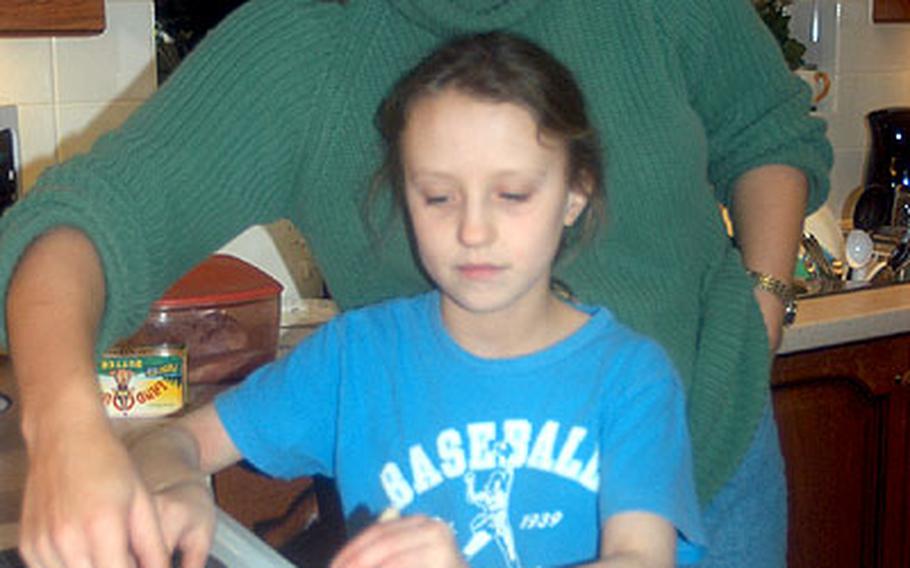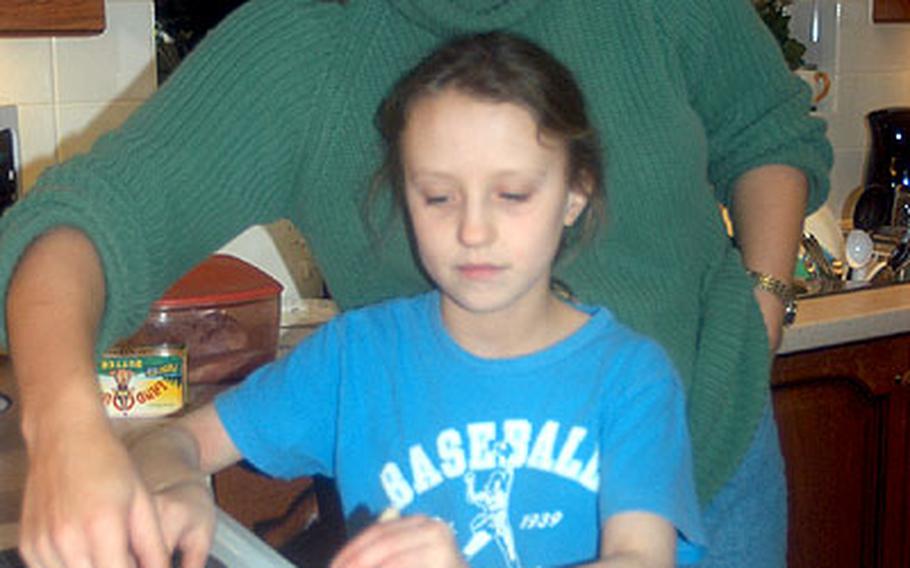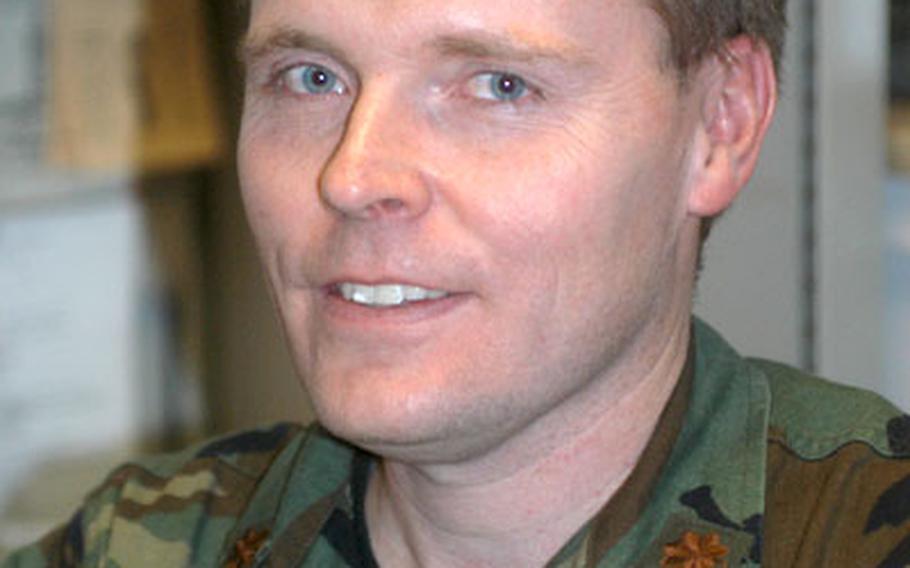 A big day in the life of Jessica Piraino came on Dec. 11, when Dr. (Maj.) Chip Webb at RAF Lakenheath's hospital in England prepared the third-grader a meal of scrambled eggs.
The 8-year-old swallowed them all, every last piece. Her eyes didn't redden. A rash didn't pop out on her skin. Her feet didn't swell.
She didn't die.
"It was quite an emotional moment," said Katie Piraino, the girl's mother. "I didn't think it would affect me."
Until that moment, eggs were about as welcome in Jessica's digestive tract as floor cleaner. Eggs — in any form, from poached to fried, or in any food, from cookies to casseroles — were forbidden fruit. They had the potential to kill her.
When classmates brought cookies or cake to school to celebrate a birthday, Jessica couldn't join in the fun.
"I felt left out," said the pupil at Feltwell Elementary School at RAF Feltwell.
Like millions of children, Jessica has food allergies. And like many of them, she has outgrown the serious allergy to eggs. But that still leaves tree nuts and shellfish as foods the outgoing, friendly youngster must avoid at all costs.
When Jessica's father, Master Sgt. Richard Piraino of the 48th Operation Support Squadron at RAF Lakenheath, was stationed in Alaska a few years ago, Jessica loved the state's king crab.
"Now I'm allergic to it," she said.
As more and more children develop food allergies — and research showsthe numbers are growing — schools must exercise increasing vigilance to identify them and ensure they don't ingest a forbidden food in the school cafeteria or a classroom party.
Katie Piraino said she sends a lunch with her daughter every day, usually including a sandwich, grapes, provolone cheese and carrot sticks.
Webb said chances of an allergic child eating a dangerous food go up when he or she leaves the family's front door.
"The risk is really not in the home," he said. "It's outside the home."
Every Department of Defense Dependents Schools facility in Europe contacted for this story has identified several children in its student body with food allergies, ranging from mild to serious. And each school has the same policy for maintaining the child's safety.
Joe Caruselle, principal at SHAPE American Elementary School in Mons, Belgium, said, "We have very specific procedures in place that allow us to ensure that children with food allergies are known to us."
Schools maintain a medical alert list on every pupil with a medical problem, from seizures to allergies. The list is culled from information taken from parents when a child is registered.
"The information goes to the teacher who is responsible for that particular child," Caruselle said. "Especially for younger children, the teachers are very cognizant of children with food allergies."
Susan Vanderbeek, school nurse at Vicenza High School in Italy, said, "The teachers all have a record for every child in this school who has a food allergy. We check the lunch menu every day."
She said one student's peanut allergy, the most common one and the most likely to result in a serious reaction, is so strong he can't even be around peanuts.
"When they have peanut butter cookies in the lunchroom, that child comes in and eats with us [in the nurses' room]," she said.
Much of the responsibility falls to the school nurses. Pam Parker is the nurse at Feltwell Elementary School, where two children, including Jessica Piraino, have potentially fatal food allergies. She said everyone who has contact with a child with a food allergy must be alerted.
That includes lunchroom staff, the host nation teacher or any chaperone for a field trip, among others.
"There are so many people that I have to let know," she said.
If, for example, a teacher is preparing eggrolls to celebrate Chinese New Year, Parker wants to know if peanut oil was used for the frying. If a parent sends treats to school, Parker wants to know the ingredients.
"I can't take a chance with it and assume it's OK," she said. "I can't assume that. I have to assume it's not OK."
Webb suggests parents of children with food allergies prepare a specialsnack for their child whenever the class is going to have a party or celebration.
Sharon Stafford, the school nurse at Menwith Hill, England, said, "The best person to educate thoroughly is the person who has the food allergy."
But parents usually have taken care of that, she said. So the school tries to inform the other children, who act as an extra set of eyes for their classmates during lunch and snack times.
"We educate the other children to be helpers. They're wonderful reminders," Stafford said.
That's an idea supported by Anne Munoz-Furlong, founder and head of the Food Allergy & Anaphylaxis Network, which provides information to families with food allergies.
"You need to do some peer education," she said, "because the children in the class can help their friends."
Katie Piraino knows the value of sharing the knowledge.
When Jessica was 2 years old, her older sister, Jane, then 5, noticed that teachers at the pre-school were serving a food her sister was not supposed to eat.
"Jane actually made a fuss and wouldn't let them give it to her," the mother said. Her fuss may have saved Jessica's life.
School nurses are prepared for any problem that arises as a result of food allergies. Epinephrine, which is a type of adrenaline used to treat a serious reaction, is kept on hand.
Jessica's life is easier now that eggs have been taken off the list of foods she can't eat. In fact, she recently had her eyes set far ahead on the school's lunch menu, hoping that she would finally — for the first time in her life — eat a school lunch.
On the menu that day is cheese pizza dippers, which, for Jessica, may taste like the finest meal on the menu of any five-star restaurant.
---
---
---
---