'Jurassic World: Fallen Kingdom'
---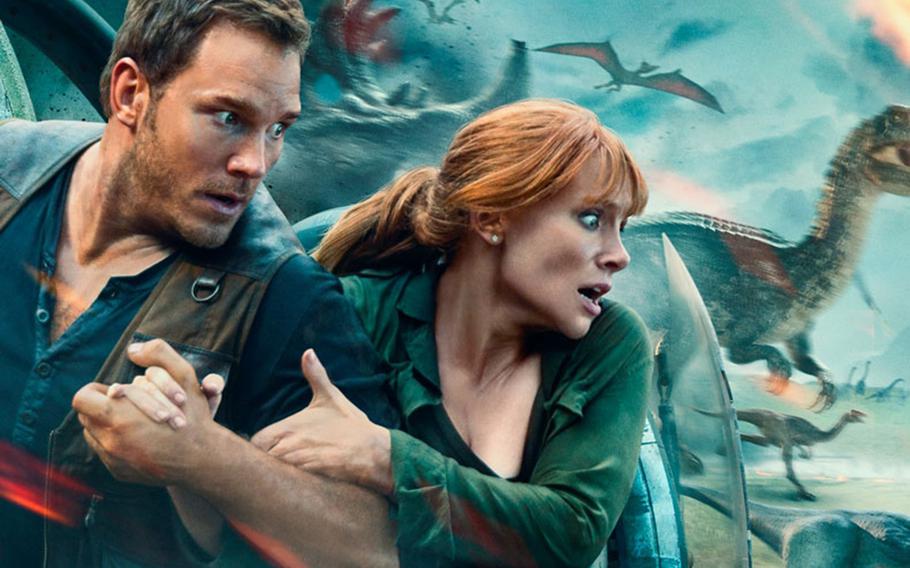 Let's face it: We don't go to summer movies for an original experience. It's the film equivalent of comfort food, where we have (sort of) new adventures with old favorites. With that in mind, I'll happily take another visit to Jurassic World – this time, a rescue mission before a volcano erupts and kills all the resurrected dinos in what remains of the now-abandoned park.
BUT WAIT – WHAT'S THIS?! The final trailer (released April 18) reveals that there's a double cross in the works. Chris Pratt's dino-wrangler character and his now-ex, played by Bryce Dallas Howard, unwittingly helped woo the ancient critters off the island for … military purposes? It's not clear, but what is obvious is that a lot more toothy, terrifying fun on the mainland is ahead. Equally welcome – Jeff Goldblum's Ian Malcolm will give more deliciously accurate doom-and-gloom prophecy about how humans and dinos don't mix. Bring it on!
"Jurassic World: Fallen Kingdom" comes out June 22.
– Kate Maisel, features editor
---
---
---
---