2011-2012 ski season
Join the club and never ski alone
---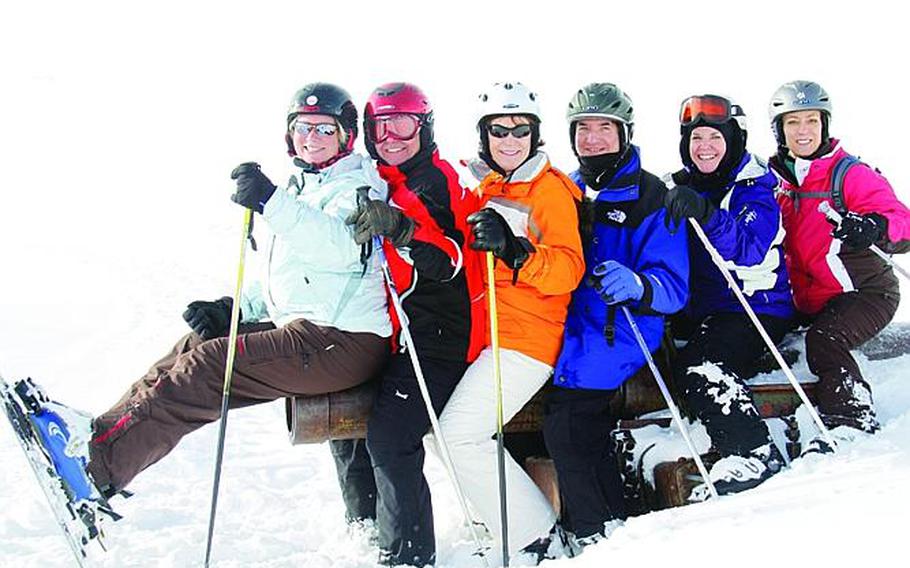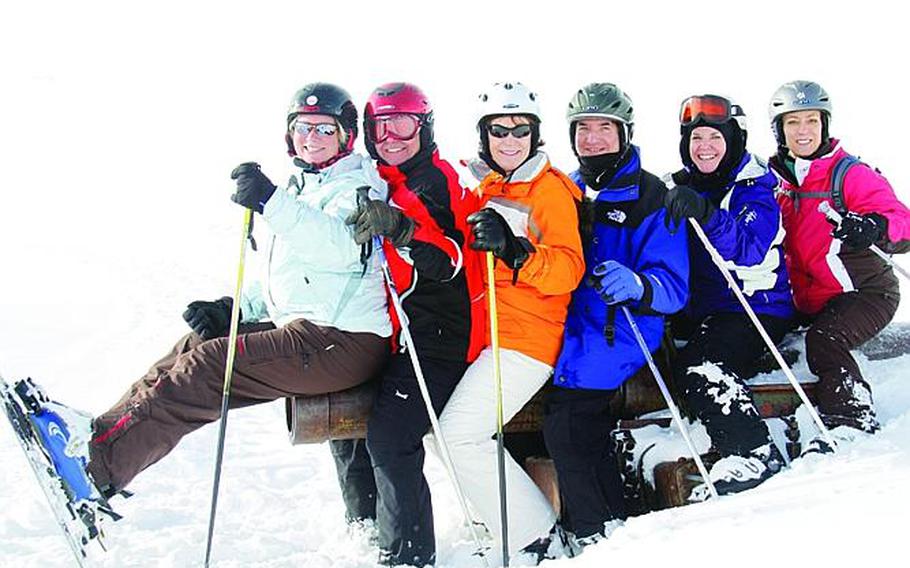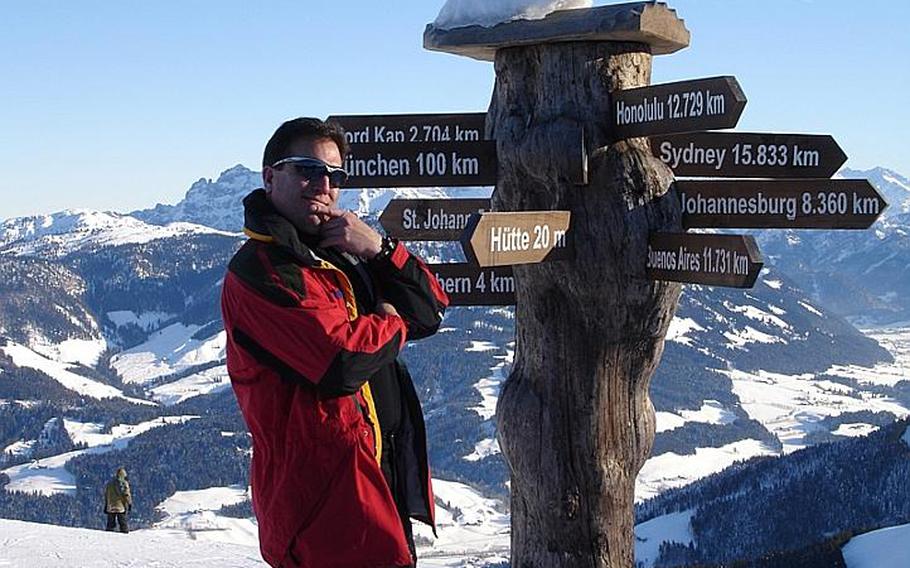 Long before most people have wheeled in the grill or put their golf clubs away for the season, a fervent few ski club members in Germany were organizing winter getaways to snowy mountain peaks.
The secret to profiting from the fruits of their labor: Join a ski club.
In the Grafenwöhr area, the Bavarian Ski Club has about 100 members, about a third of whom are relative newcomers, according to club president Chris Lawton. Some do not know the first thing about skiing. Others come with more impressive skills. Either way, skiers and snow boarders of all levels are met with a warm welcome.
People who might be interested in joining don't need to lay out any membership fees up front. Clubs hold social events a couple of times a month throughout the ski season.
Lawton suggests attending a meeting, mingling with club members and learning about planned destinations. The Bavarian Ski Club's meetings are held at Alte Post Gasthof in Freihung, roughly between Vilseck and Grafenwöhr. Over snacks provided by the club, potential members can judge how they would mix with the assembled crowd.
Over the course of a ski season, which stretches from Columbus Day weekend well into April, a club might organize a dozen or more trips, usually to Austria, Italy, France or Switzerland. Some members opt to go on just one or two trips, while those who form the nucleus of the club climb aboard the bus nearly every time it's heading for the hills.
Sometimes demand for a trip outweighs the space available. Last year, a trip to Italy's Sella Ronda sold out just 40 minutes after being announced, Lawton said. Reluctant to leave any club members out in the cold, Lawton and a buddy placed calls to bus companies until they found one that had a double-decker bus. With that, and additional hotel reservations, the trip was expanded to allow some 70 club members to enjoy great skiing, and the incredible scenery of the Dolomites, along with amazing regional food.
Once on the slopes, whom you ski with is likely to be dictated by level of ability. Lawton recommends beginners opt for lessons from a qualified instructor. While there are many ski members who could show basic moves, a qualified English-speaking instructor is easy to find, and he or she knows how to best impart the knowledge and skills a beginner needs.
Jennifer Holloman, an Army civilian and member of the Kaiserslautern-West Pfalz Ski Club, noted that Siegi's Ski School in St. Veit, Austria, is a great way to take one's skiing ability to the next level.
"I had a blast on one of Siegi's ski safaris," Holloman said. "A leader takes you all over the mountain, giving you tips, suggesting you try this or that. There were six or seven of us and we did a little off-piste skiing, too. It wasn't the stop-and-go of regular lessons."
Trips to the most snow-sure destinations are organized very early or late into the ski season. On Columbus Day weekend, ski clubs traditionally amass in Sölden, Austria, for ski testing, when vendors provide skiers with the chance to try the latest models of snowboards or skis. Other almost sure-bet Austrian destinations include the glaciers of Hintertux, Kaprun's Kitsteinhorn or Stubai.
While spontaneous types might relish a chance to grab a companion, drive to a random village in the Alps, call around to the hotels posted on its tourist information board and see what fate has in store for them, Lawton is confident that membership in a ski club carries one clear advantage: You'll never ski alone. Unless you really want to.
bradburyk@estripes.osd.mil
---
---
---
---