CHRISTMAS MARKETS: ITALY
Italian markets offer the flavors of their regions
by
Kent Harris
November 25, 2010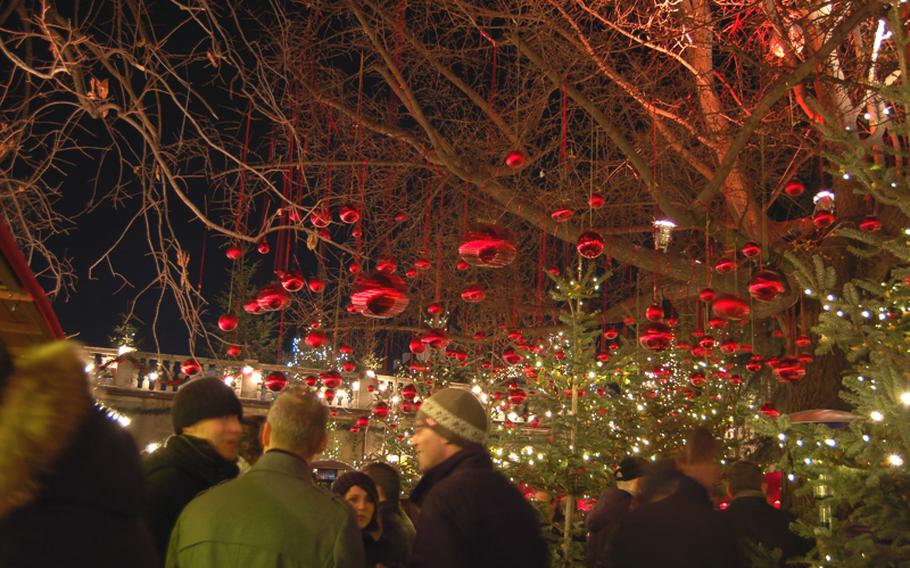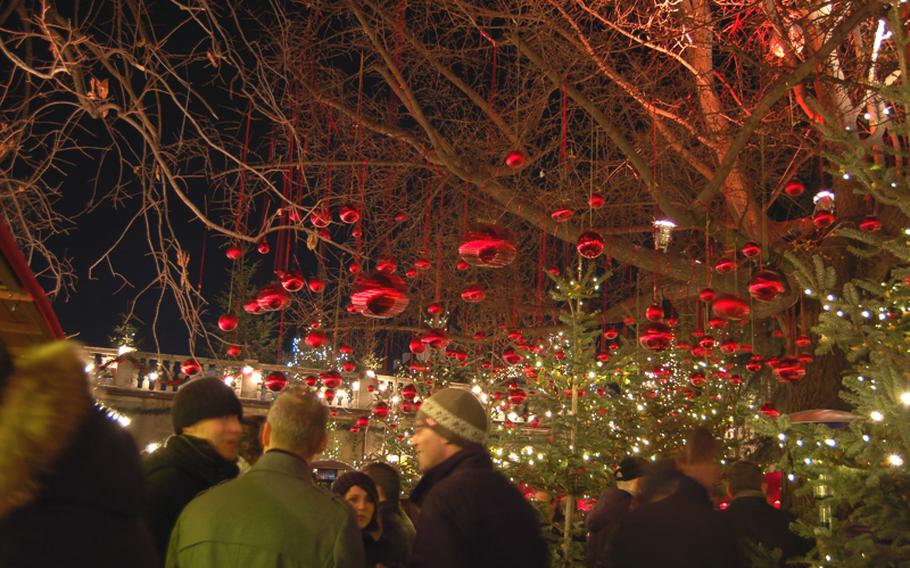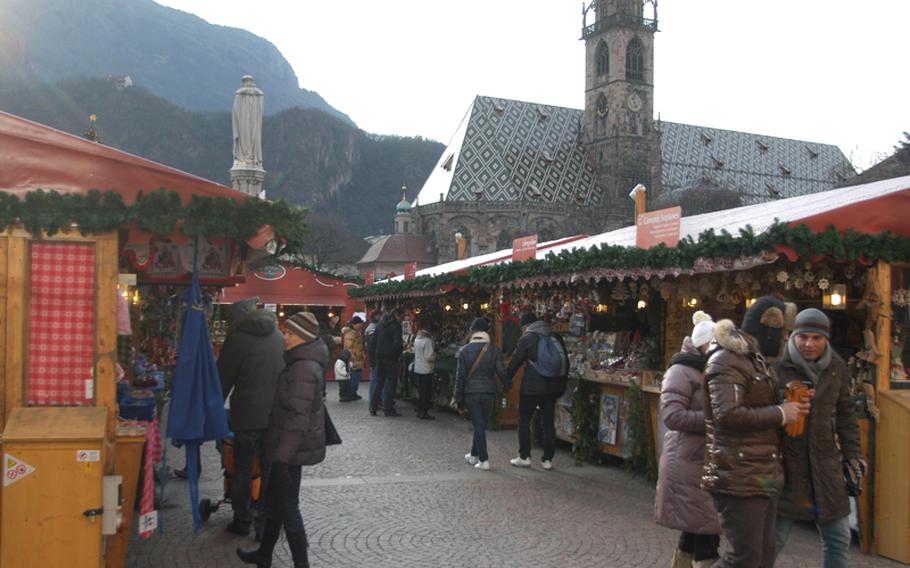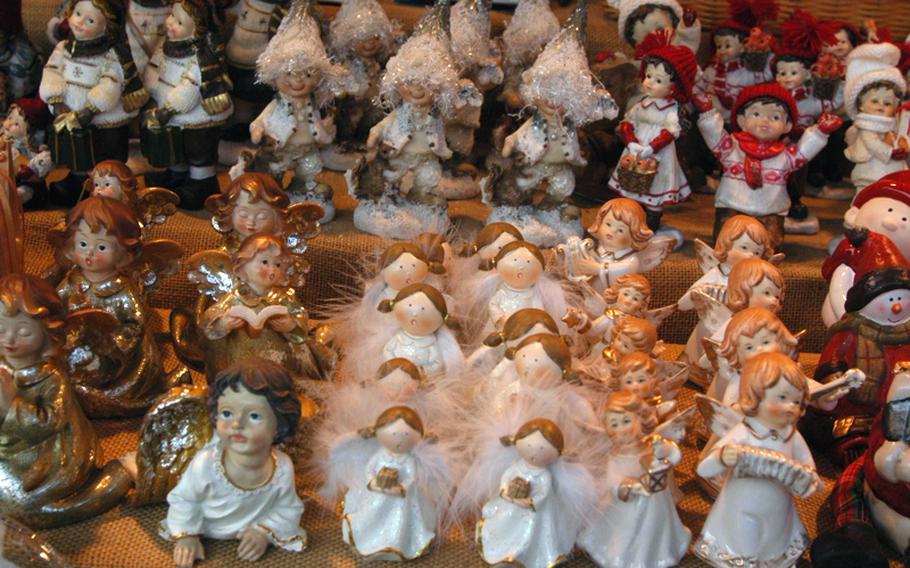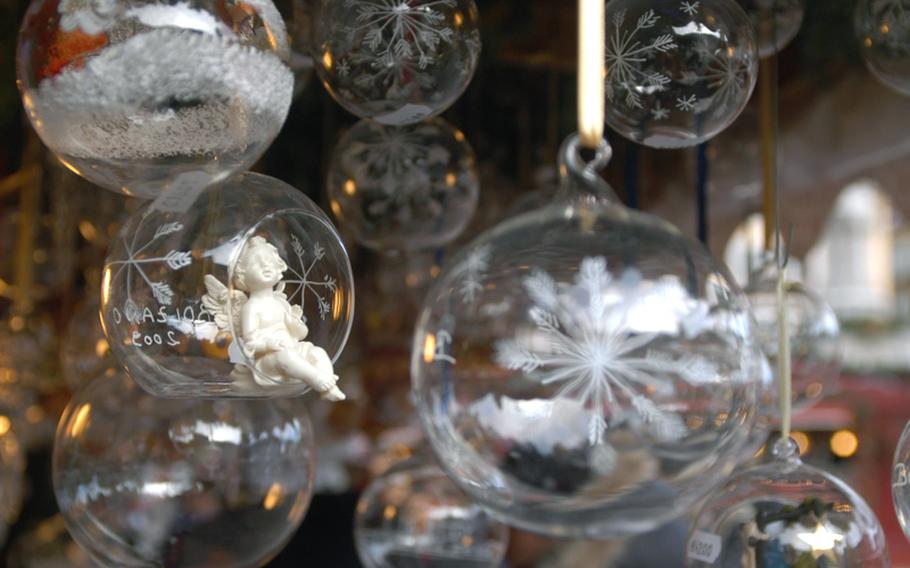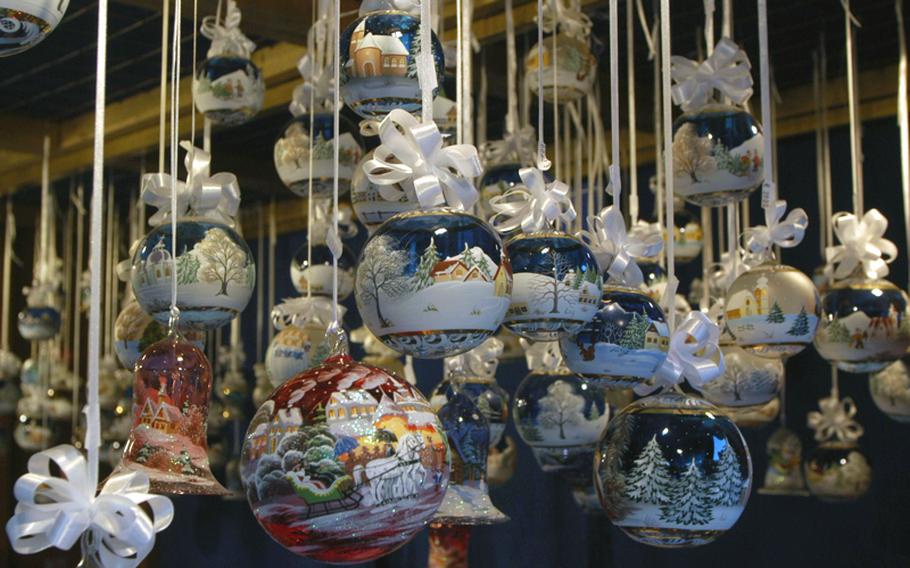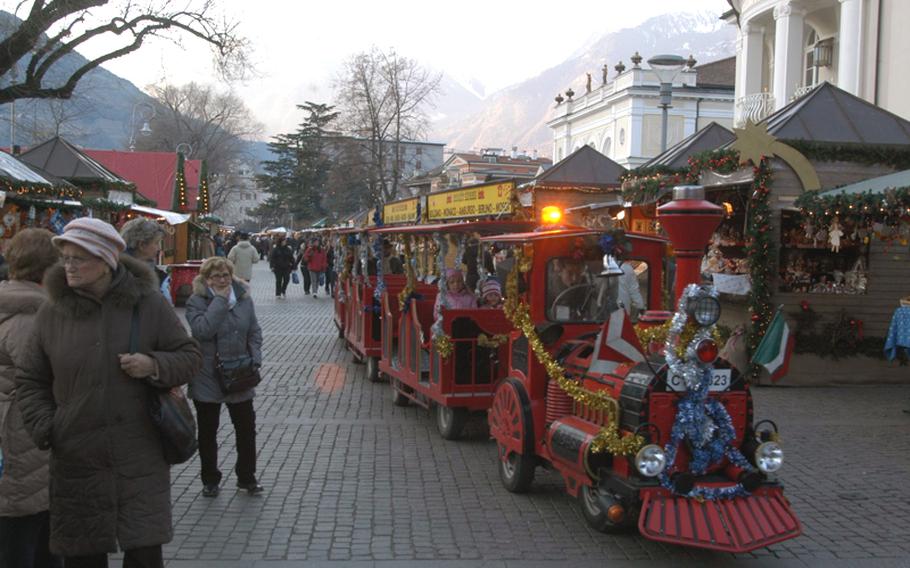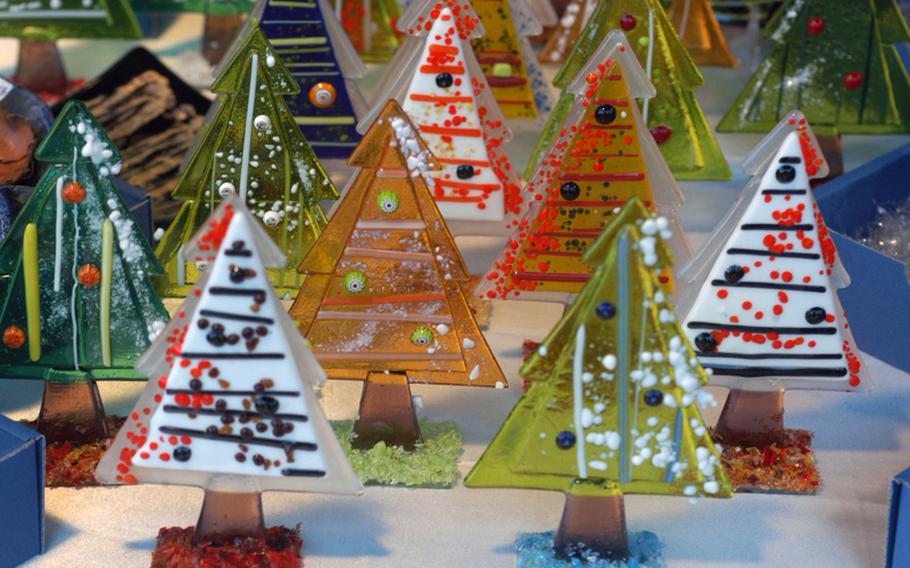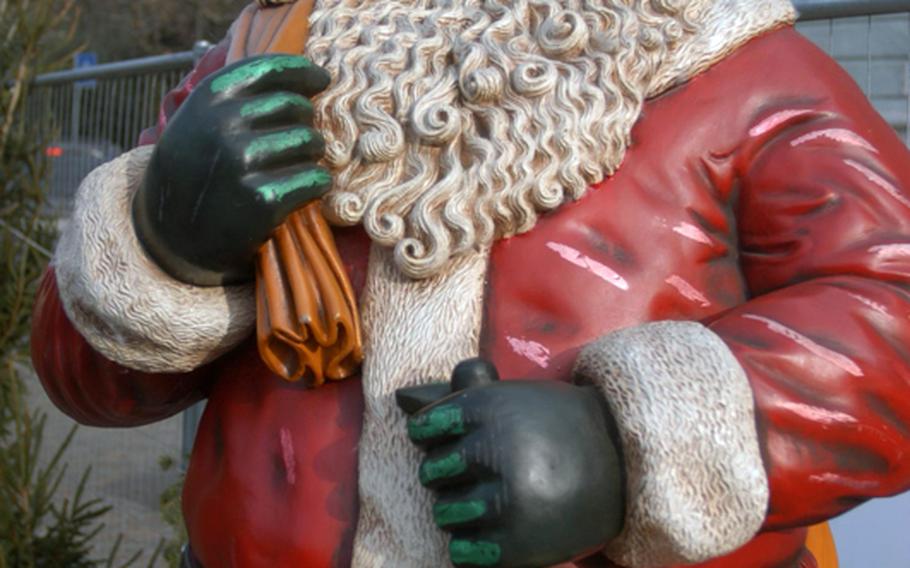 Americans living in Europe often turn to Christmas markets when looking to experience some of the local culture — or to ship some of that culture back to friends and relatives in the States.
In Italy, though, it could be a bit difficult to get a handle on exactly what culture you're taking in. The most notable markets in Trento Alto Adige, an Italian region north of Verona and south of the Austrian border, feature a mix of handcrafted items, food and drink from two traditions.
Don't speak much Italian, but you can carry on a conversation in German? You're in luck. Most residents speak at least two languages — English is a popular third — and there are areas where German is more common than Italian.
Thank the Austro-Hungarian Empire, or maybe its collapse, for that. The region, referred to some German speakers as Südtirol (or South Tirol), was long a part of Austria. It's been a part of Italy only since the end of World War I and the two countries have sporadically quarreled over it since then, invoking the United Nations and other organizations to help settle disputes.
These days, ethnic tensions aren't much in evidence. Many signs carry both Italian and German names. And in many cases, the cultures have blended enough to form a distinctive third.
That's sometimes in evidence around Christmas, where an Italian flavor has crept into the more traditionally Germanic markets.
People based in Vicenza can take in the markets in Trento, Bolzano and Merano in a single (long) day. Those in Aviano or Camp Darby should plan to spend the night. And those in Germany or elsewhere could do it over a long weekend. Dress warmly and take a camera — the markets are set in picturesque locations worth visiting at any time of year.
If you're really into Christmas markets, several other towns north of Bolzano also host them. They include Bressanone (Brixen), Brunico (Bruneck) and Vipiteno (Sterzing). Each offers distinct products based on the merchants who show up each year. Market managers say that most of those selling goods are local, but some come from other parts of Italy and other countries.
Here are some of the highlights of the markets in Bolzano, Merano and Trento:
• Bolzano: Known as Bozen to German speakers, the city boasts the largest market in the region and the longest-running — at least in their current incarnation. Last year, 80 merchants offered wares ranging from mass-produced holiday-themed knickknacks to handcrafted, one-of-a-kind items (that sometimes were hard to identify). There's prepared food and drink as well as booths selling ingredients to take home.
This year, the market will celebrate its 20th anniversary — giving it a two-year advantage on both Merano and Trento. The market is centered on Piazza Walther at the heart of the historic downtown area. The plaza is conveniently above an underground parking garage with stairs that emerge right into the market. It's located directly across the street from the Duomo, the city's cathedral.
There frequently are other markets a block or two away, so those interested in non-Christmas items — or buying a week's worth of vegetables, fruit, meats, cheeses and bread for home-cooked meals — don't have far to wander.
The city also features attractions for tourists, including a few castles and a handful of museums. The most notable is the South Tyrol Museum of Archaeology, which houses the preserved remains of Ötzi, a prehistoric man found frozen in the Alps.
• Merano: Bolzano is set in a pretty location, with snow-covered mountains backing a pretty plaza. But Merano (Meran to German speakers) about a 20-minute drive to the northwest, might be even more picturesque.
The market, which is smaller than Bolzano's, stretches out over a promenade that borders the Passirio River (Passer in German). Merano, too, has snow-covered mountains and historic buildings visible from any point of the market. But there's also the river and a miniature train that ferries kids and their parents through the market.
Those who aren't interested in long rides on kiddie trains can sip on a hot drink — it can get very cold in the region despite a relatively light amount of snowfall — or browse along the promenade. Many local items for sale are made of wood, though there's plenty of stuff featuring glass, plastic, fabric or wax.
The most convenient parking spot is in the lot under Piazza Terme (turn left into the tunnel before crossing the bridge into the oldest part of town). You'll emerge in the piazza, which is turned into an outdoor ice-skating rink during the holiday season. Then cross the river on the pedestrian bridge to reach the promenade.
• Trento: About an hour south of the other two spots, Trento has more of an Italian flavor. It's in a different province and not considered by many to technically be a part of South Tirol. German isn't nearly as common.
The 2009 market featured 70 merchants and was set up in Piazza Fiera. There's parking under the piazza, but it's harder to reach than the other two markets, especially on days when streets are closed due to other markets going on. Visitors might want to consider parking some place such as the Centro Europa or Autosilo Buonconsiglio garages and walking the 10 minutes through the old town to the market. There are signs pointing the way past a few interesting churches and other sites.
The market carries products made from wood as well as less-natural items. Most carry holiday themes, but not all of them. Like Bolzano, Trento is often filled with non-holiday markets in neighboring piazzas and streets.
KNOW & GO• Bolzano is off the A22 autostrada that connects with the A4 just west of Verona and continues north through the Brenner Pass into Innsbruck and Austria. Follow the "Centro" signs and then look for signs for the P3 parking lot (Piazza Walther) or the Duomo. There are several hotel options in the blocks surrounding the square.
Bolzano's market this year begins Friday and continues through Dec. 23.
• Merano is a little more than 20 kilometers from Bolzano along the MeBo highway. It's known as a spa town and center for Alpine activities.
Merano's market runs Friday through Jan. 6.
Find more information about the Bolzano and Merano markets and others in the area at www.bolzano.net/english. Click on "Christmas markets."
• Trento is south of Bolzano, also just of off A22, less than an hour north of Vicenza. Its market is under way and continues through Dec. 24. Find more about it, and others nearby, at www.tr3ntino.it/en. Click on "Christmas markets in Trentino."
---
---
---
---