Istanbul: Home-cooked lesson gives true taste of Turkey
by
Teri Weaver
December 9, 2007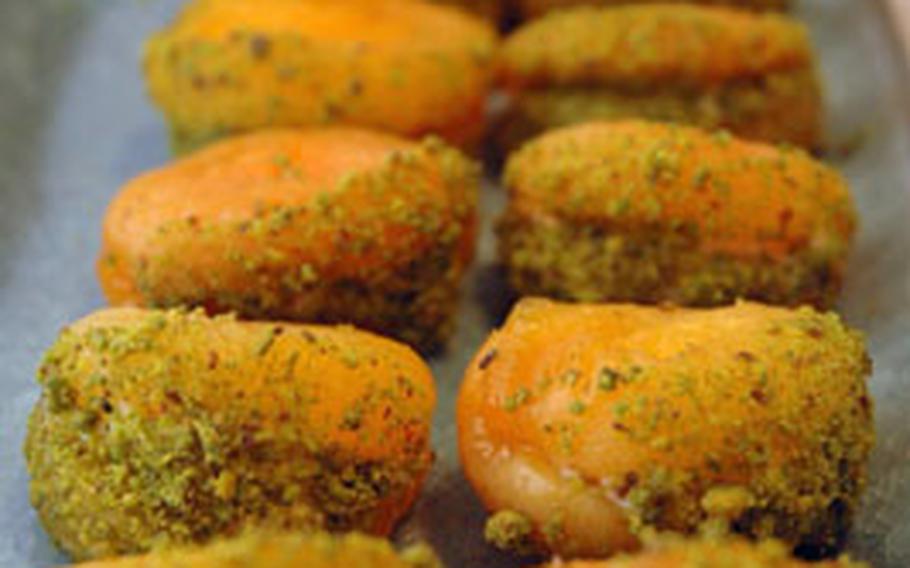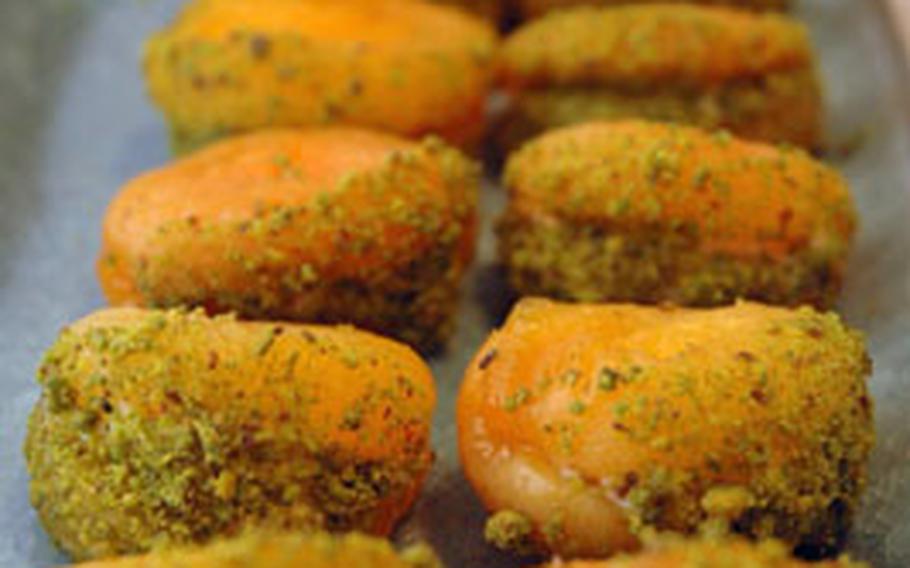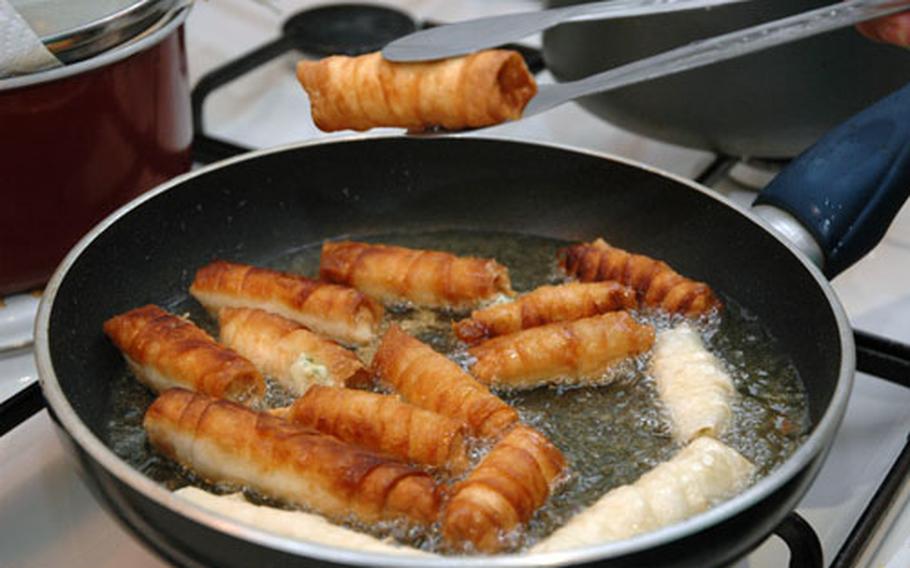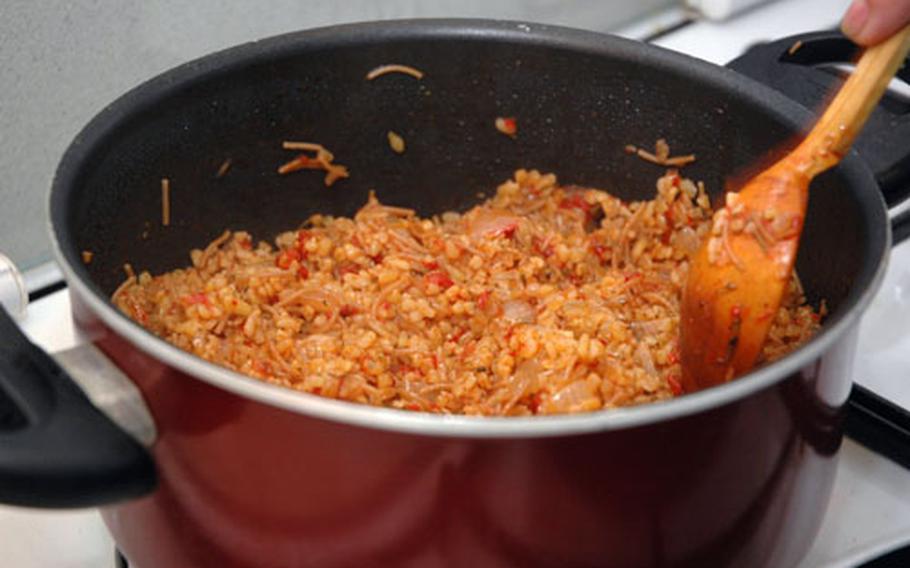 I wish I had met Selin on my first day in Istanbul, rather than my last.
Selin Rozanes knows everything about Istanbul: Where to eat a reasonably priced set dinner, where to have a drink in a hotel that formerly served as a prison, where to learn about this city's architecture that, like its geography, spans European and Asian history.
As it turned out, I ended up in Selin's kitchen toward the end of my week in Istanbul in mid-October with little time left to benefit from her insight about the city. But, luckily, I did not miss a morning cooking with her. In only a couple of hours, I learned how to stuff chard leaves, managed to roll filo dough without disaster, and collected a list of dining destinations for future trips to her beautiful city.
Cooking classes are a fun and personal way to experience another culture, offering much more than a new apron or advice on dicing onions. They provide insight from local residents or restaurant staffs on the area's ingredients, food history and contributions to other dining pleasures around the world.
Typical classes range from a half-day session, like mine, to a full-scale week with a professional instructor or cook. They can involve instructions on wine pairings, field trips to farmers' markets and lessons on heirloom vegetables. The endeavor is an investment; even a half day can cost at least $100, including the meal and wine.
The cost seemed worthwhile to me. My visit to Selin's gave a much-needed respite from the daily grind of following guidebook recommendations. There are really only so many museums and majestic estates a person can see in a week.
With Selin, the experience also provided an invitation into an Istanbulli home for a meal, something well outside the realm of Frommer's or Lonely Planet. Arranging my lesson involved little more than an Internet search and a phone call; finding her apartment was an easy 20-minute cab ride.
We started with the chard, a pile of huge, cabbagelike leaves that we blanched and then set aside to cool. Into a food processor went ground beef, onion, tomato, dill, parsley and red bell pepper. Uncooked rice, salt and pepper were added after the pulsing was done.
Then it was my job to roll up a spoonful of the mixture inside each leaf, much like a tiny green burrito. Selin watched and chatted and waited for me to fill the pot. Then we covered them with water and set them to simmer.
Next came the pilaf — a mixture of bulgur, onion, red pepper paste, tomatoes, garlic and a flurry of spices. I was quickly learning two things about Selin's kitchen. First, she sprinkles unmeasurable amounts of spices into her dishes, a technique I use at home and felt comfortable following.
Secondly, Selin is not afraid of oil. To sauté a small onion for the pilaf she must have poured in nearly a cup of vegetable oil. After seeing how plump and delicate the bulgur turned out, I felt foolish for wondering at the excess.
Our last two tricks involved an appetizer and dessert — cigarette beurek and cream-stuffed apricots.
For the "cigarettes," I mixed together an egg, feta cheese, dill and parsley while Selin cut filo dough, fresh from the market that morning. Just seeing this sheet of paper-thin pastry was worth the morning. Frozen filo dough, readily available in American groceries, thaws brittle and dry and must be kept covered with a damp towel even while working with it.
This fresh sheet had been on the counter all morning, still ready for handling.
I spooned a little feta on one end and rolled them up like crescent rolls. We fried them, of course, in vegetable oil.
The apricots started off dried, and Selin had soaked them overnight in water. While I watched, she combined sugar and water in a small saucepan over heat; then she added the fruit for about 10 minutes. After the apricots were drained and cooled, we stuffed them with mascarpone cheese and dipped them in chopped pistachios. I've never been a fan of apricots, but these treats were silky and sweet and so simple to make.
After our feast — and our wine — Selin and I had our tea in her living room. We talked about her neighborhood, how Orhan Pamuk, the recent Nobel Prize- winning author, had lived nearby. We talked about travels, about Asia and my home in Tokyo. She asked advice about how to use a seaweed mixture she had received as a gift.
Finally, she asked me to sign her guestbook. I thanked her for her time and asked her to raise a glass toward Asia the next time she sailed on the Marmara Sea from Istanbul toward the Princes' Islands.
We cleared the table and I paid my fee. Then, she offered me another fine treat. Selin sent me out to enjoy the city, and she did the dishes.
StuffedChard Rolls
1 pound ground beef
1 onion
½ cup uncooked rice
½ bunch parsley
½ bunch dill
1 tomato
2 bunches large green chard
1 red bell pepper
¼ teaspoon black pepper (adjust to your own taste)
¼ teaspoon red pepper flakes (adjust to your own taste)
1 tablespoon salt (adjust to your own taste)
Warm water
Put large pot of water on to boil.
Process tomato, onion and red bell pepper in food processor. In bowl, mix the puree with beef, chopped parsley and dill, pepper, red pepper flakes, salt and rice.
Blanch chard leaves in boiling water for 1 minute. You should cook them only until pliable. Drain and cool. When cool enough to handle, place one leaf on cutting board and trim away tough center stem. Place a small spoonful of meat mixture onto the widest end of the leaf. Wrap the leaf around the meat and roll up like an egg roll or burrito. It's important that the meat is snug inside the leaf.
Place rolls inside a saucepan; they should line up beside each other so that they will not float in the water while cooking. You can put in two layers if you like; just make sure the second layer also is snug.
Barely cover the packed rolls with warm water. The rolls should simmer in the water but should not swim around in broth. Cover and cook over medium to medium low heat for 40 to 50 minutes. Cooking time will be less with only one layer. Serve with plain yogurt.
---
---
---
---