Isle of Islay: Cliffs proved deadly in WWI shipwrecks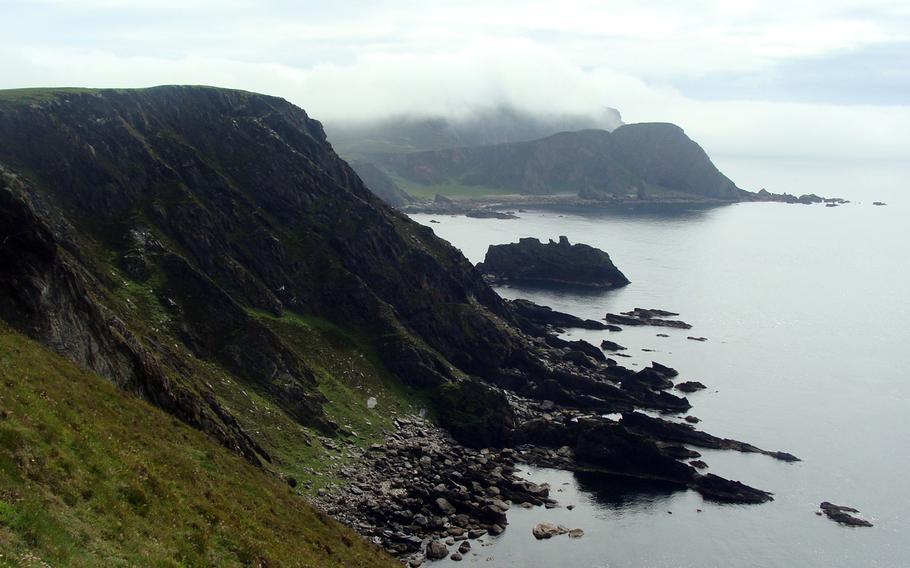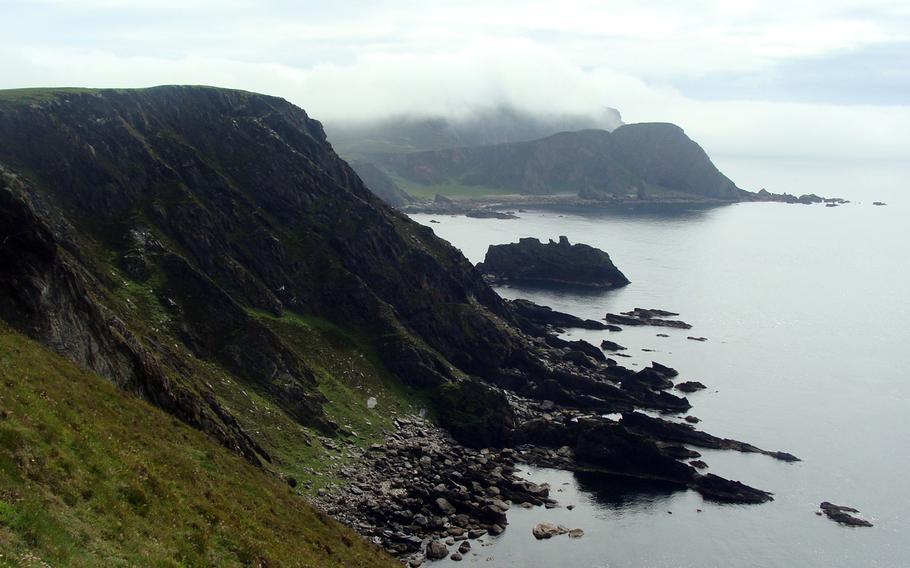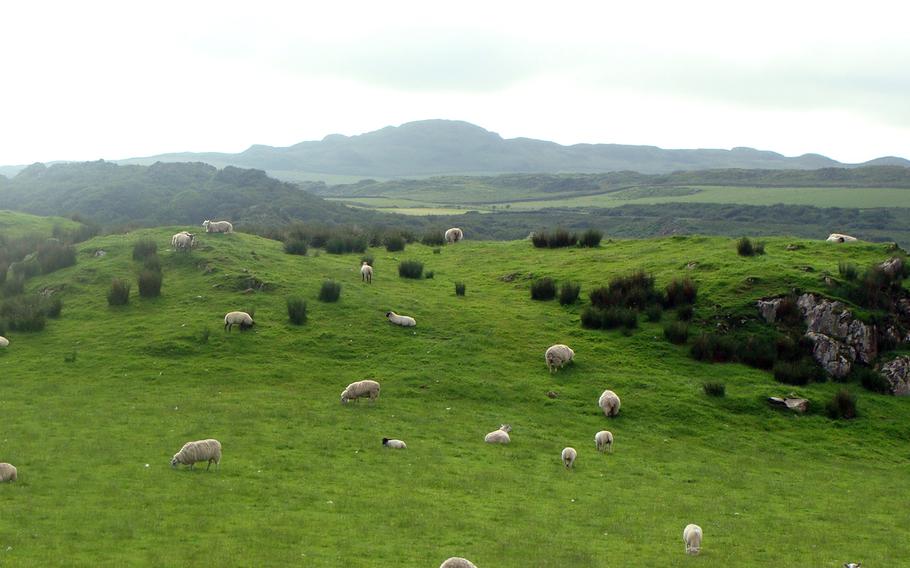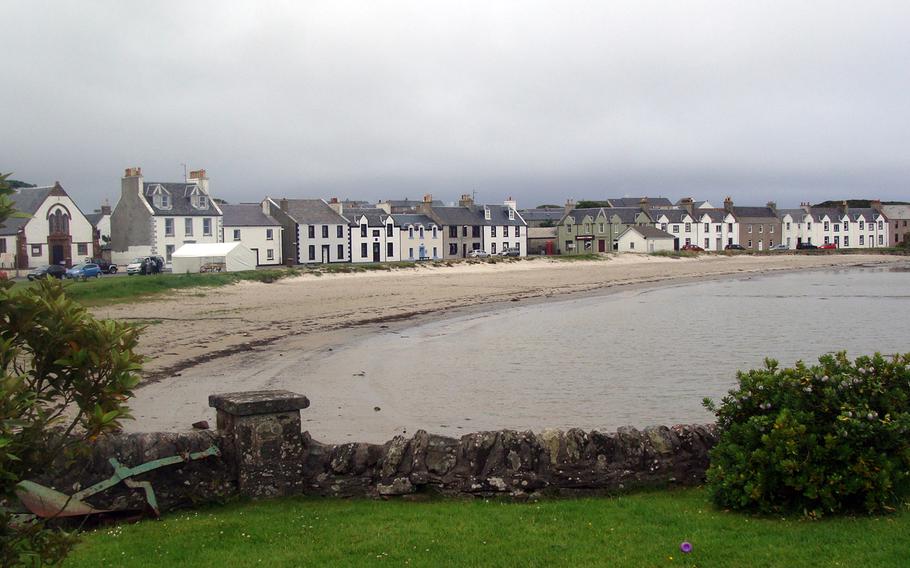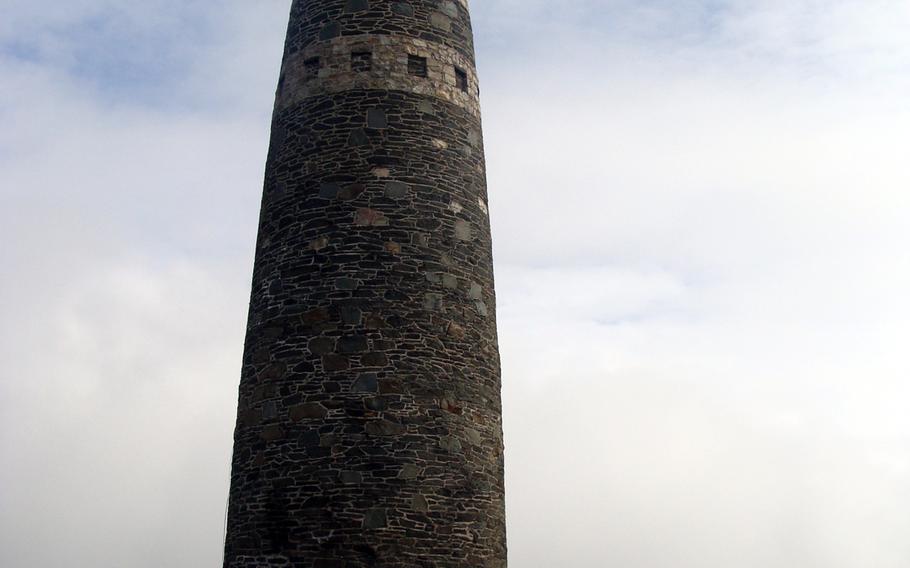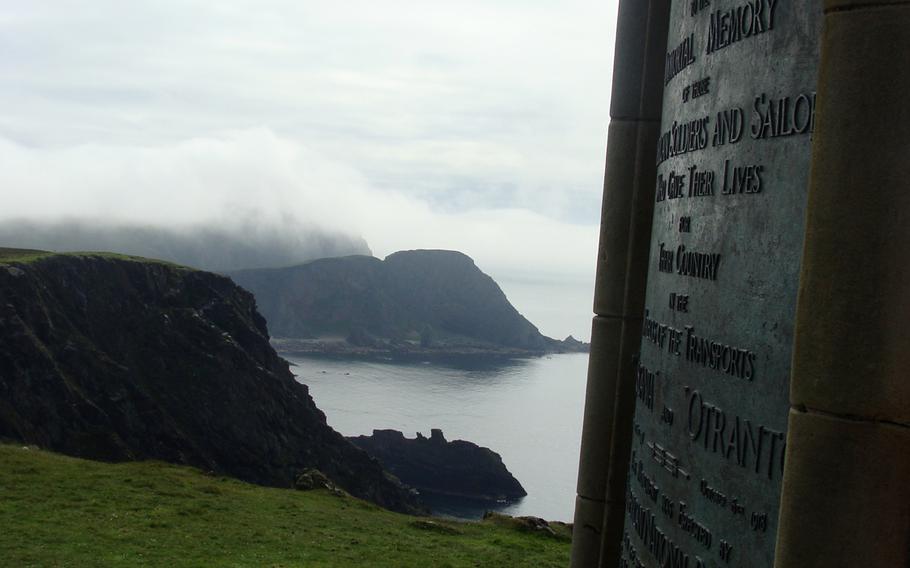 Atop a windswept cliff on Scotland's Isle of Islay stands a forgotten American memorial from World War I.
Islay (pronounced EYE-lah) is the southernmost of the Hebrides Islands and delightfully unspoiled. The island's human population of 3,500 is dwarfed by its population of 20,000 sheep, which are omnipresent in the fields. Sometimes the animals are also in the roadways, which twist through green pastures and rocky hills of such exquisite rural charm that they seem contrived by Hollywood.
Islay lies on the North Channel between the open Atlantic and the Irish Sea. On clear days Ireland is visible, especially from a bulbous peninsula known as the Mull of Oa (pronounced OH), where stark cliffs rise more than 600 feet above the sea.
On Feb. 5, 1918, the troopship Tuscania steamed past the Mull of Oa delivering doughboys to the trenches. Just before dark, a German submarine shot a torpedo into it. Some of its passengers died instantly. Rescuers plucked soldiers from the icy waters all through the night, but many drowned. Lifeboats crashed onto the cliffs, pulverizing their occupants. In all, 166 U.S. troops were killed. One, Pvt. Roy Muncaster, remains buried on Islay, in the military cemetery at Kilnaughton.
Months later, during an October storm, the troopship Otranto accidentally collided with another vessel off Machir Bay on the northwestern coast of Islay. This time, 351 Americans died.
In 1920, the American Red Cross erected a monument on the Mull of Oa to honor the dead. The 65-foot cylindrical stone tower is easily the most prominent structure on the island. Getting there isn't easy — the road ends about a mile from the memorial. I followed a footpath the rest of the way that traversed pastures filled with sheep and shaggy cattle. It was a picturesque hike, but I had to watch where I stepped.
The monument rises from a field of heather at the crest of a cliff. Now part of a nature preserve, it's a spot of extraordinary beauty. From the shores below came the sounds of crashing waves and barking seals. A few birdwatchers ambled by, but mostly I was alone with my thoughts, which were of those young Americans who died so far from home. Looking out over the sparkling waters and dramatic cliffs, it was hard to believe that this was the scene of such pain and misery almost a century ago.
The Museum of Islay Life in Port Charlotte contains exhibits about the shipwrecks. Specimens on display include the bell salvaged from the Tuscania and the notebook of a police officer who helped rescue Otranto survivors.
There's much more to Islay than calamity, of course. Lochs, moors and mountains offer numerous outdoor opportunities. The island is also littered with medieval Celtic ruins, such as those at Finlaggen, once the home of the Clan MacDonald.
Whisky connoisseurs know Islay for its malts with their distinctive taste of peat (which might not sound good, but is.) There are eight distilleries on the island, most of which offer tours and tastings. At one distillery I saw a bottle going for 2,673.50 British pounds. Some, I was told, cost even more. The Islay Whisky Shop in Bowmore sells the island's wares for considerably less, and the staff there is expert in matching local malts to customers' personal tastes. I left Islay with a better appreciation for fine whisky — and a couple of bottles.
But the Great War was never far from my thoughts. It's unfortunate that the Tuscania and the Otranto have somehow escaped America's national memory of the "war to end all wars," but I felt good about being on Islay and doing my part to ensure that those doughboys are not forgotten.
Mark D. Van Ells teaches history at the City University of New York and is writing a traveler's guide to U.S.-related World War I sites. He served in the U.S. Air Force and was stationed in Wiesbaden, Germany, from 1984 to 1986.
Getting there Flybe Airlines operates regular air service to Islay from Glasgow International Airport. Hebridian Air Services also flies in from Colonsay and Oban. The Islay Airport website is hial.co.uk/islay-airport. Caledonian MacBrayne, better known as Calmac, offers year-round car ferry service from Kennacraig on the Kintyre Peninsula to Port Ellen and Port Askaig on Islay. The ferry trip takes a little more than two hours. Visit the Calmac website at calmac.co.uk.
Accommodations There are no chain hotels on Islay, but there is plenty of lodging. Double occupancy hotel rates normally range from 100 pounds to 150 pounds per night in peak season. Single occupancy costs a little less, and family accommodations usually are extra. Hotels often have restaurants that serve Scottish cuisine and whisky bars where one can sample local malts. In addition, Islay has a wide range of cottages for rent, as well as bed-and-breakfast accommodations. One can select a place in a village, on a farm or at the beach. There are also several camping facilities and a youth hostel in Port Charlotte, offering beds for as little as 17 pounds per night.
One more thing The Royal Society for the Protection of Birds offers guided nature walks of the Mull of Oa. Website: www.rspb.org.uk/reserves/guide/t/theoa.
More informationVisit www.islayinfo.com or stop in at the Islay Tourist Information Centre in Bowmore.
---
---
---
---