In Stuttgart, view a king's monument to his late wife
---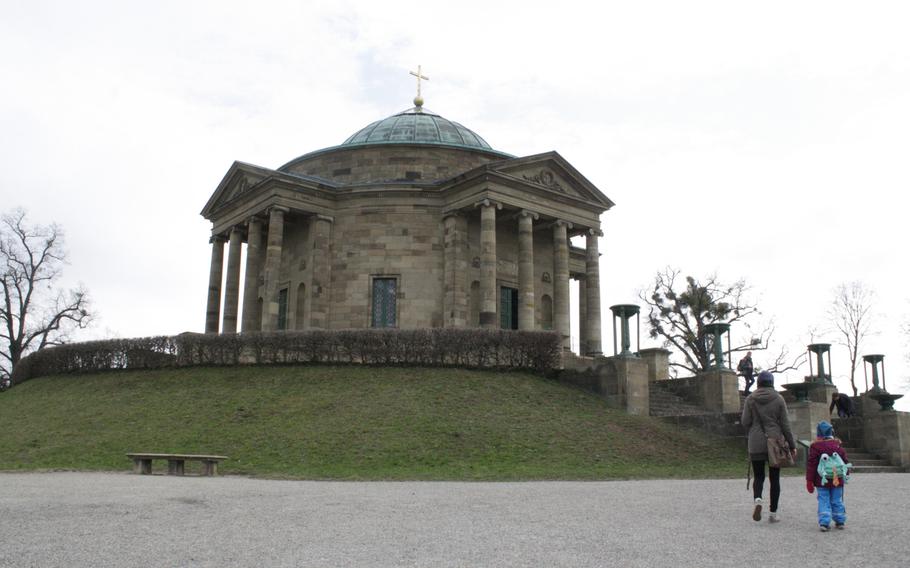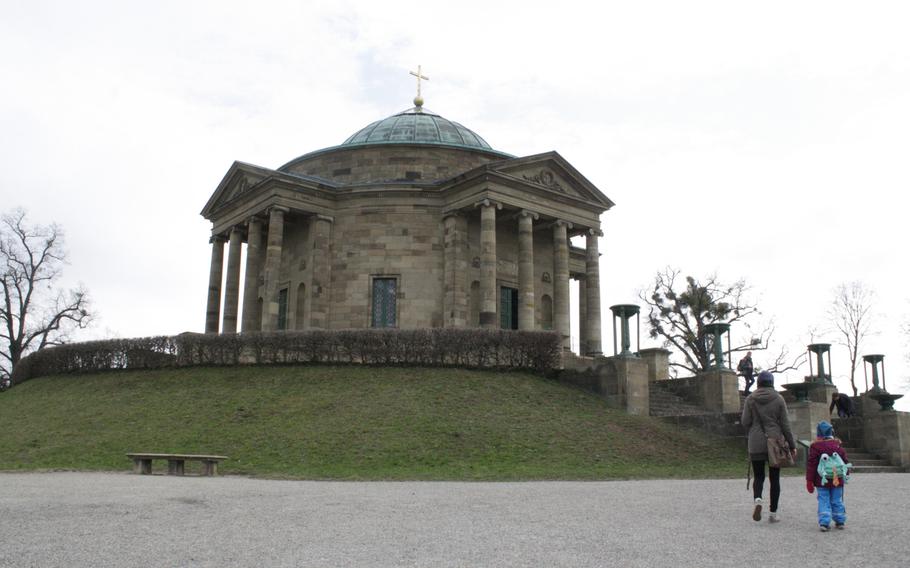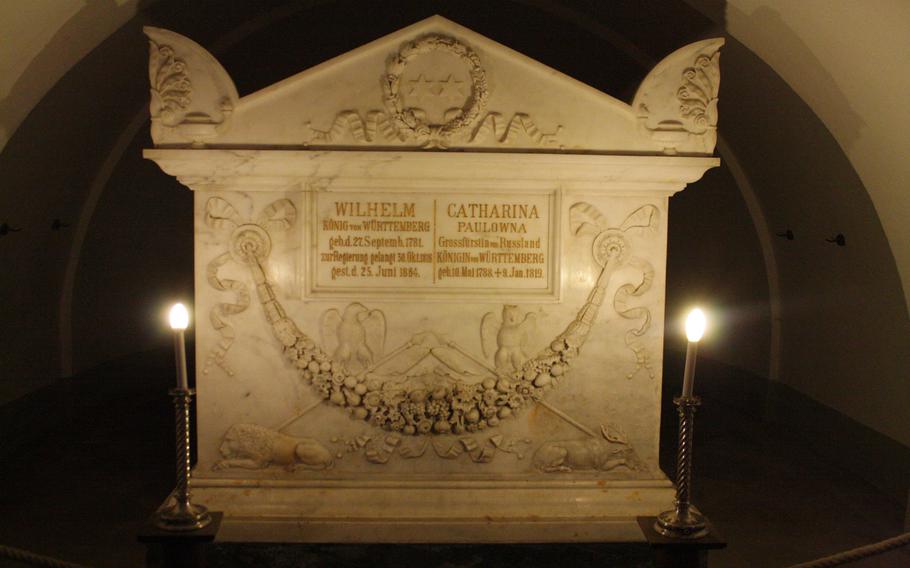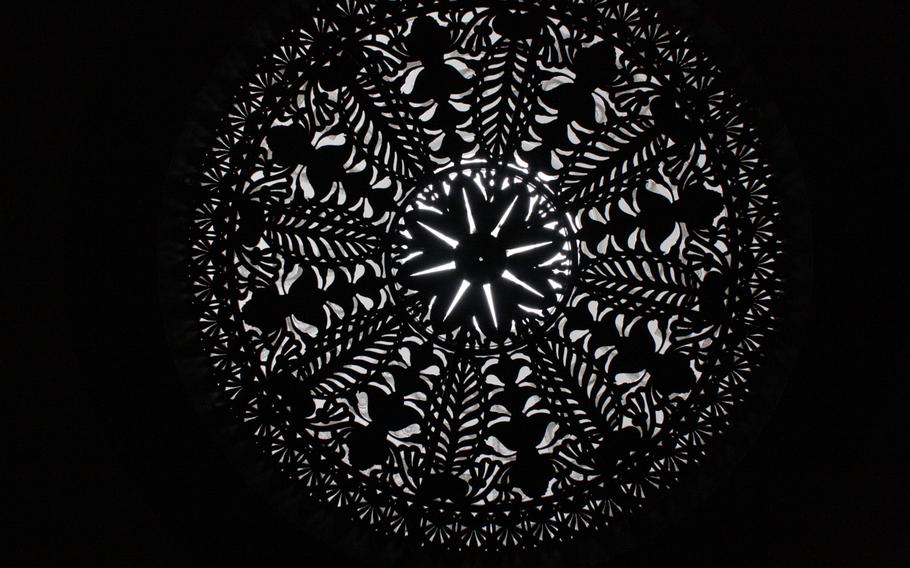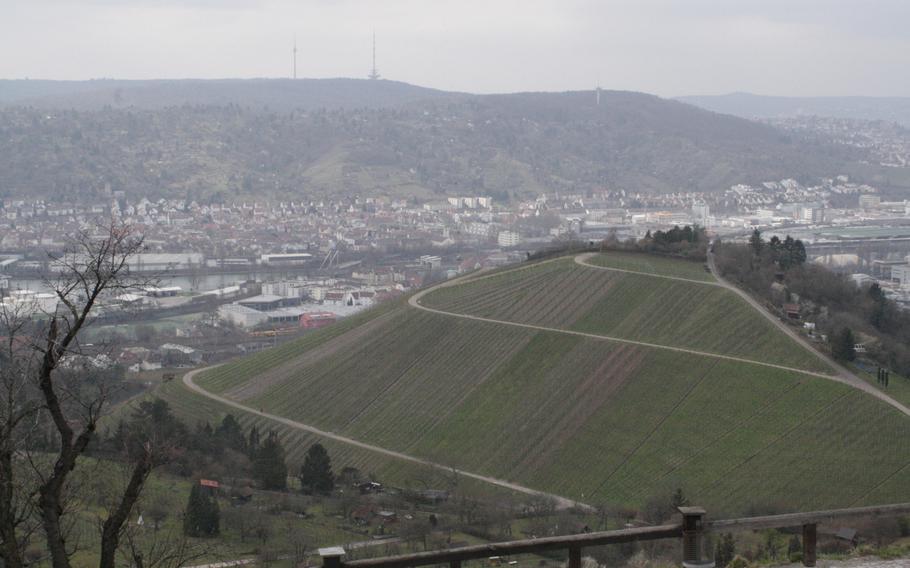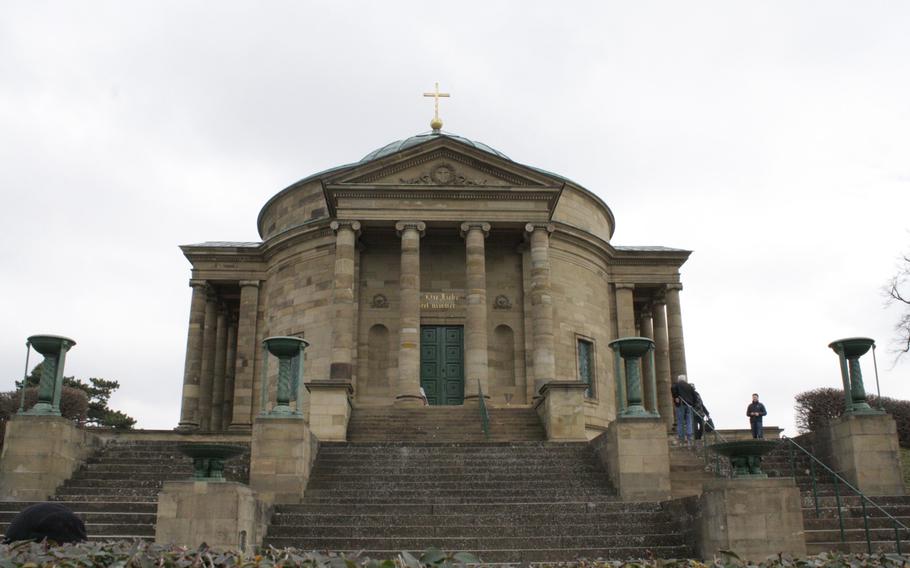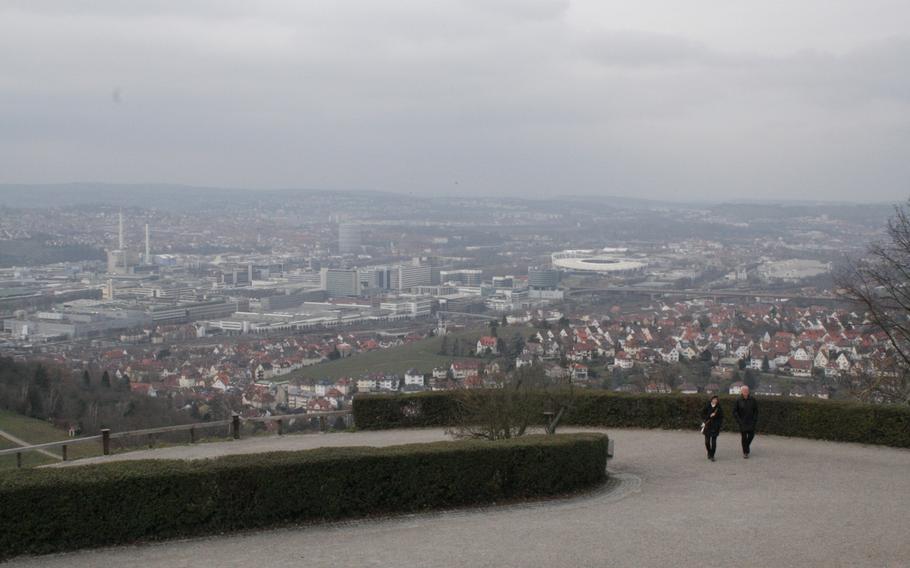 Cars might get the attention in the southern city that is Germany's automotive capital, but a ride to the top of Wuerttemburg Hill on Stuttgart's outskirts is a reminder that this is also wine country.
In the heart of the city's main wine-making area, where the rolling hillside is draped with vines, the road winds up to one the best views of Stuttgart. And one of the city's more underappreciated monuments.
The Grabkapelle auf dem Wuerttemberg, positioned atop the village of Rotenberg in the Stuttgart district of Untertuerkheim, serves as a memorial to old-time royalty.
The chapel and mausoleum were constructed nearly 200 years ago by King Wilhelm I in memory of his wife, Katharina. The tombs for the dead royals are down in the cellar of the chapel, which can be visited for a small fee.
The site of the chapel itself, which was built between 1820 and 1824 and was modeled on the Pantheon in Rome, was once the seat of a residence for the royals. That changed when Katharina died.
Wilhelm, down about his wife's death, ordered that the castle on the site be replaced with the chapel that stands today. The king and their daughter Charlotte were later buried at the same site.
The monument is regarded as one of the best studies in neoclassical architecture in the region, built out of sandstone and featuring a dome roof, pillars and with a look familiar to anyone who has visited the monuments of Washington or their Roman progenitor.
For those who couldn't care less about art history, there is still plenty of reason for a visit.
Wuerttemberg Hill offers a sweeping view of the Neckar Valley and Stuttgart. The Mercedes-Benz stadium is easy to see and evidence that the automotive giant is king here. But surrounded by vineyards, you can take pleasure in Stuttgart's other charms, namely that humble variety known as Lemberger.
On the way back down Wuerttemberg Hill, wine bars are aplenty.
DIRECTIONS Address: 340 Wuerttembergtrasse, Stuttgart, Germany
TIMES Tuesday through Saturday, 10 a.m. to noon and 1 p.m. to 5 p.m. On Saturday and Sunday, the chapel and mausoleum are open until 6 p.m. The memorial is open only between March 1 and Nov. 1. The outdoor grounds are open year-round.
COSTS Chapel entrance costs 2.50 euros (about $2.80) for adults; children enter free.
FOOD There are cafes and restaurants along the road leading to the chapel.
INFORMATIONwww.grabkapelle-rotenberg.de/en/home
---
---
---
---