In Seoul, the Insadong experience is not to be missed
by
Joe Giordono
July 3, 2005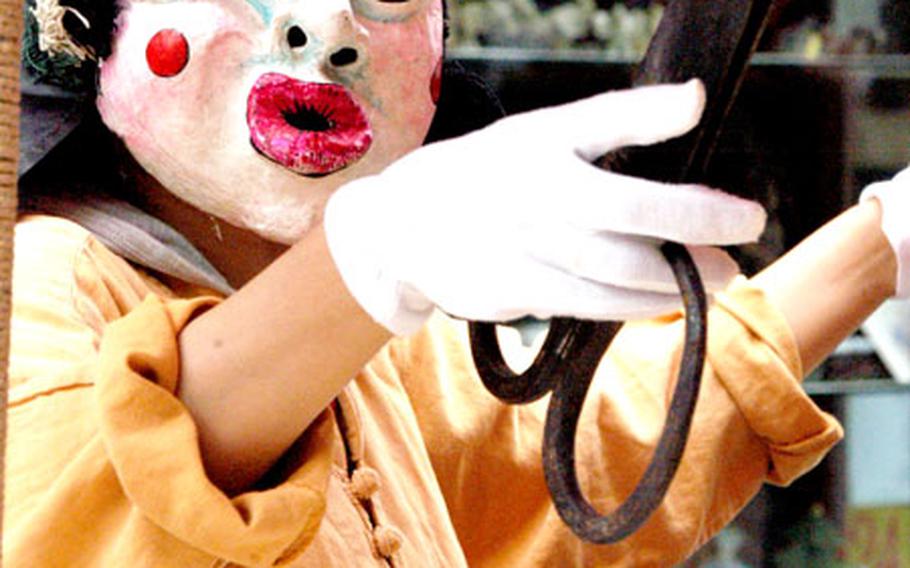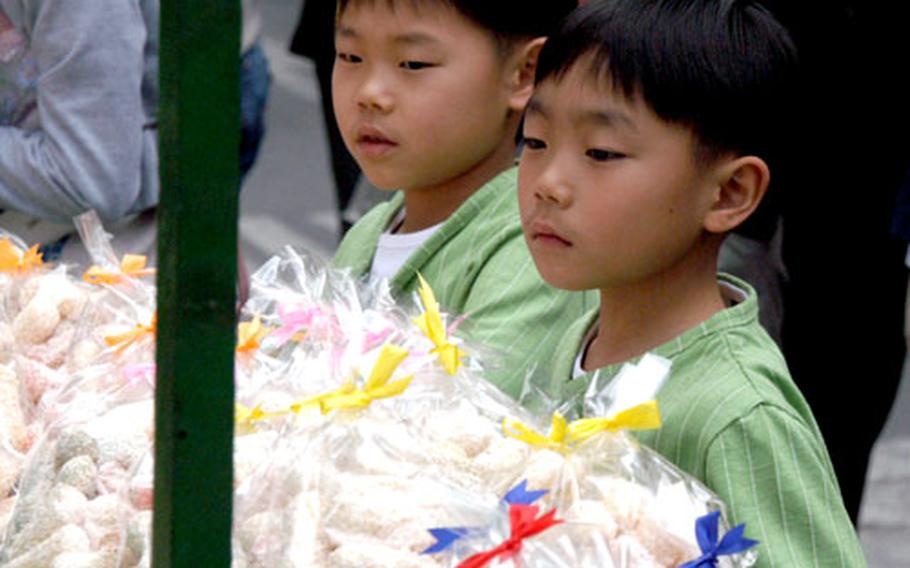 Insadong certainly wouldn't qualify as one of Seoul's hidden travel treasures. In fact, it's one of the more popular destinations for foreigners in South Korea. But with good reason.
On Sunday afternoons, the winding row of streets and storefronts transforms from a traffic-clogged neighborhood to a pedestrian-only shopping zone. Shopkeepers set up stands along the sidewalks; entertainers and buskers roam the street; artists offer quick portraits from makeshift studios.
When the weather is right, it's a perfect way to spend a Sunday afternoon — especially if you're in need of some traditional Korean gifts. From handmade cards and paintings to the ever-popular Korean masks, everything is for sale.
Dozens of antique peddlers spread out their wares on blankets and tarps along the road. For the best deals, wander in and out of the alleyways along the main road. And of course, feel free to test your bargaining skills.
At several spots along the way, fortunetellers set up booths and offer to read your future. My future, apparently: "You will give money to a streetside fortuneteller who speaks just enough English to make you angry that you gave her money."
The street — also called Mary's Alley, for some unknown reason — also boasts an impressive variety of traditional tea shops. Again, some of the better ones are hidden in alleys to the side of the main street. Sample some "tok" (sticky rice cakes) or get a full-course dinner served by a former Buddhist monk at the Sanchon restaurant, which also boasts live music and dancing on some nights.
The street began as a Mecca for famous cabinetmakers and other artisans working with traditional wood and paper forms. Today, Insadong remains an artists' haven, with street sales mixing with ultra high-priced art galleries.
Insadong also boasts what is surely one of the only walls in Seoul where graffiti is legal, and encouraged. Passers-by stop at the huge white wall, adding to messages scrawled around sometimes- impressive murals and spray-paint jobs.
For the more adventuresome, or just plain dirty, Insadong also boasts the Asia Eros Museum. Claiming to be South Korea's first sex museum, it opened last year and boasts more than 300 exhibits, ranging from ancient erotic art to shamanistic sexual symbols dating from hundreds of years ago.
The museum is about halfway down the main street, in an alley to the right. You can't miss it: it's a huge, black glass building with "Eros Museum" plastered across the windows.
---
---
---
---