IKEA Japan joins the black food bandwagon with the Ninja Dog
by
James Kimber
July 27, 2016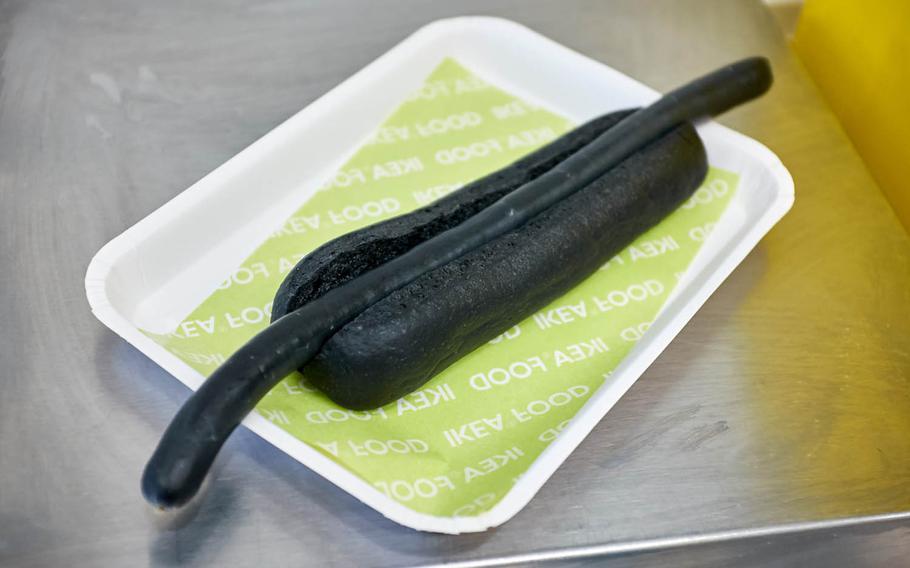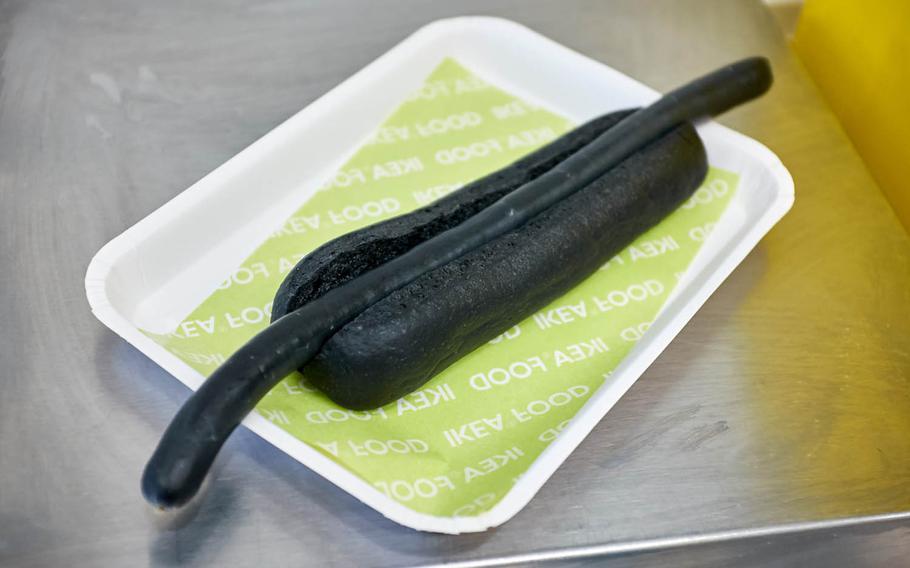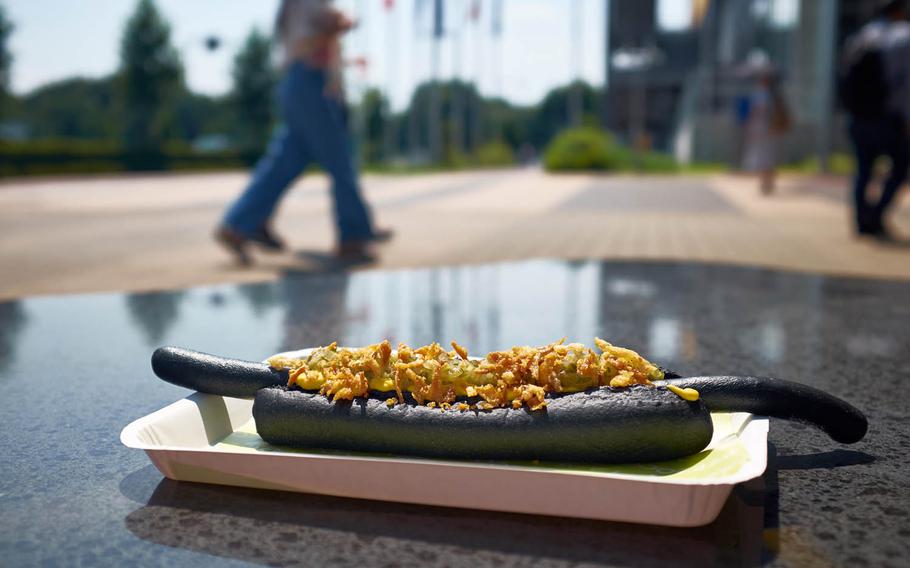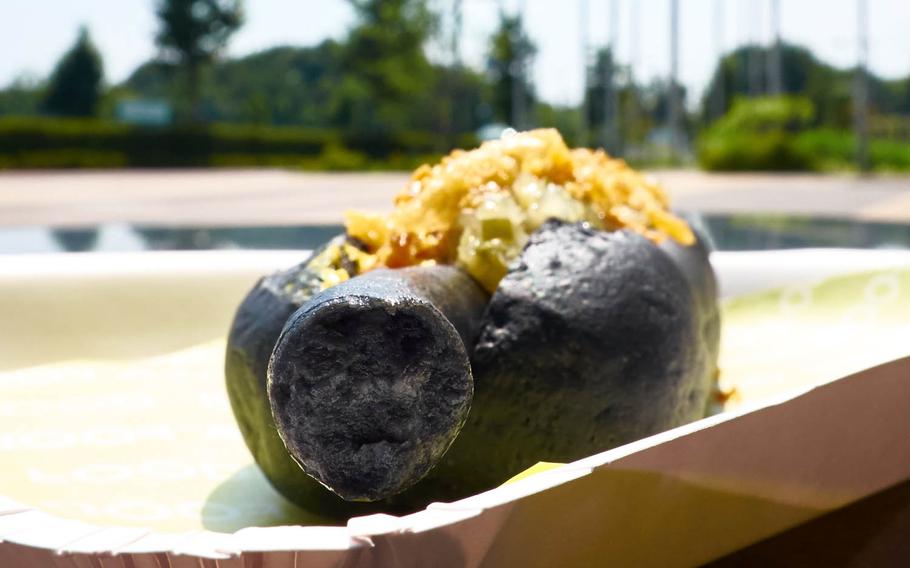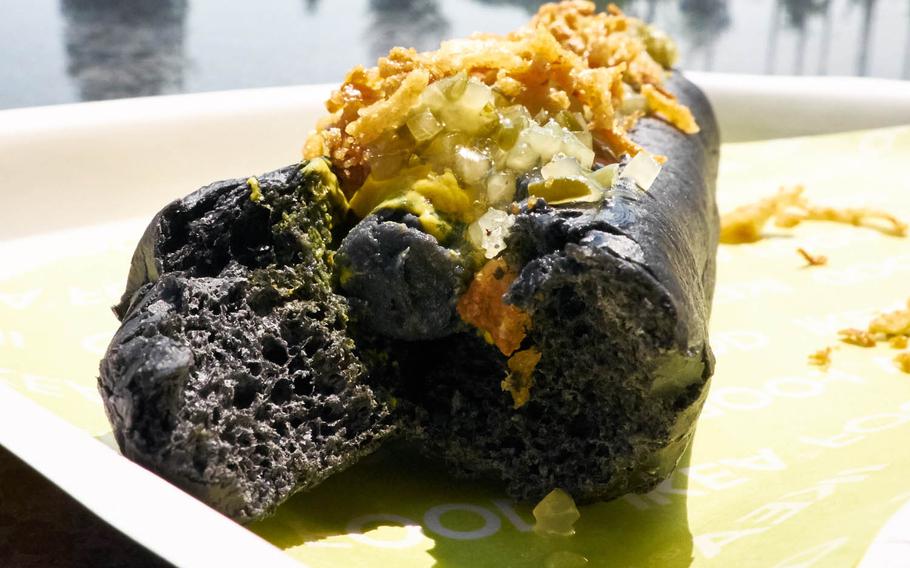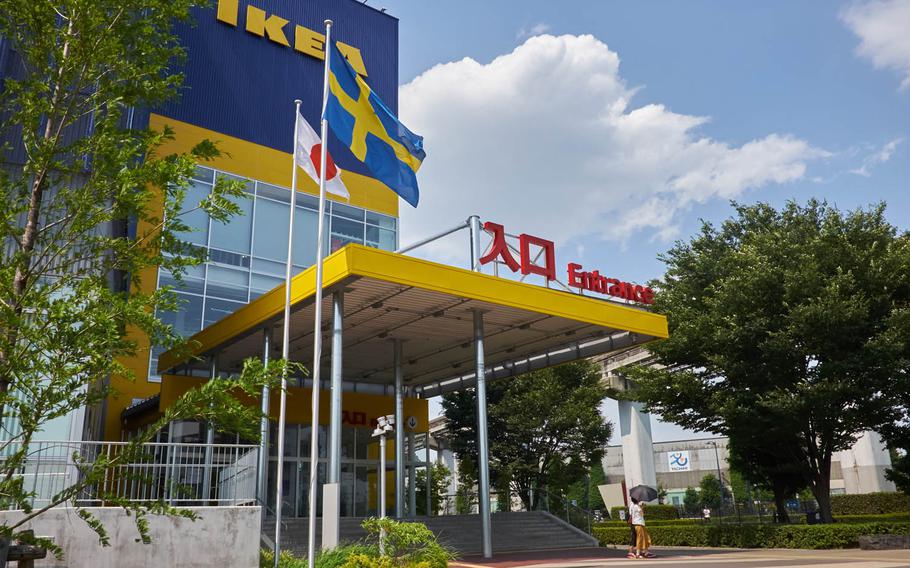 In celebration of the store's 10th anniversary in Japan, IKEA, of all places, is the latest to join the black bun bandwagon with the Ninja Dog.
The all-black foot-long wiener seems to be winning praise — at least as far as concession stand hot dogs go — with the Japanese, but probably will not see the same acclaim from Western taste testers.
The bun and sausage get their coloring from bamboo charcoal, similar to Burger King's infamous Kuro Burger. The charcoal gives it a smokiness that works for the toasted bun. Like the bun from Burger King, IKEA's version also has a lot more air bubbles than a typical fast-food bun would, giving it a strange look after it's bitten into.
The same smokiness gives the boiled wiener a flavor similar to a grilled hot dog. However, it also dries the sausage quite a bit and provides its very intentional, yet unappetizing pale greenish-black.
The entire dish with relish, mustard and onion chips actually goes together well. There are plenty of ways to spend money more regrettably on Japanese snacks than opting for a Ninja Dog. Unfortunately, the hot dog extends about two inches beyond the bun on each side, and as with most Japanese-style wieners, the skin has a bit of a pop when it's bitten into. Combined with the color, this has the same type of effect as a beetle finding itself on the business end of a size 10 shoe before any of the condiments become available to mask the droopy link's flavor.
However, the Ninja Dog does look pretty cool once it's dressed up for Instagram. It also comes with a refillable fountain drink for 350 yen (about $3.45). Parking at IKEA Japan is a rather pricey 1000 yen ($9.90), without a purchase in the store. Fast food purchase won't count for validated parking, so plan accordingly. The specialty item will be available through Dec. 31.
Charcoal smoked and squid ink-infused foods have become all the rage with Japanese fast-food joints looking for the next publicity stunt. The furniture giant follows the gimmicky trend set by Burger King's Kuro Burger two years ago. Not to be outdone, McDonald's then came out with its own Halloween-themed dark burger set. Sunkus, a convenience store chain mostly found in the Tokyo area, followed suit with KISS-themed steamed buns promoting the band's world tour. Most recently, the trendy burger store J.S. Burgers Cafe released its own black burger to tout the worldwide theatrical release of "Ghostbusters."
IKEA Japan's Ninja Dog
Locations: Available at all IKEA locations in Japan. The one I went to is at the IKEA Tachikawa in Midori-cho, Tachikawa, Tokyo.
Cost: The Ninja Dog is about $4.
Phone: 0570-013-900 (Japanese only)
Website: www.ikea.com/jp/en