Iimori in Frankfurt boasts delicious desserts and a comfy setting
---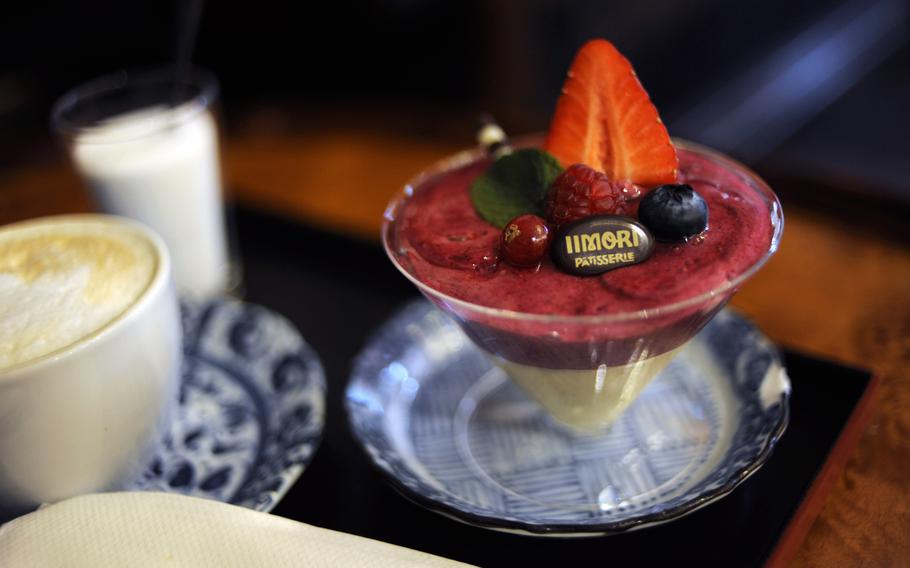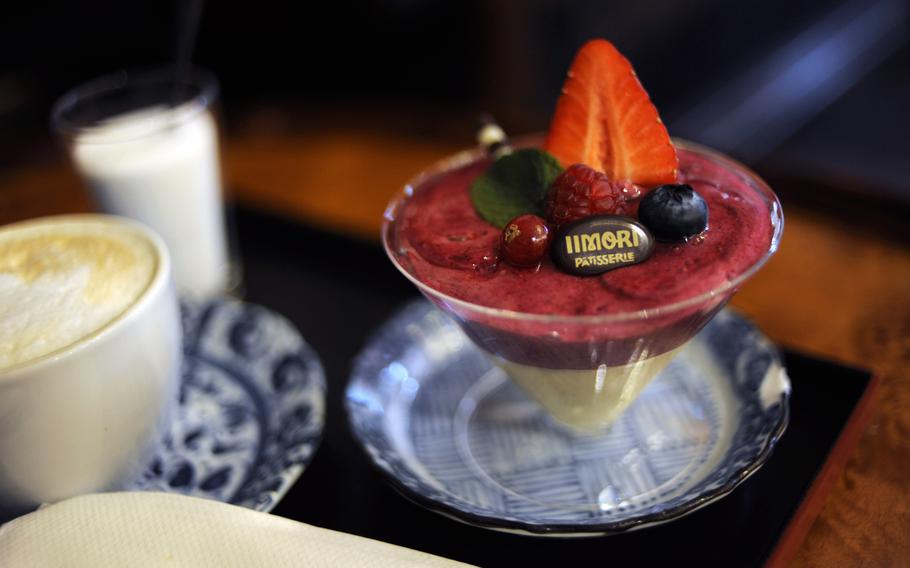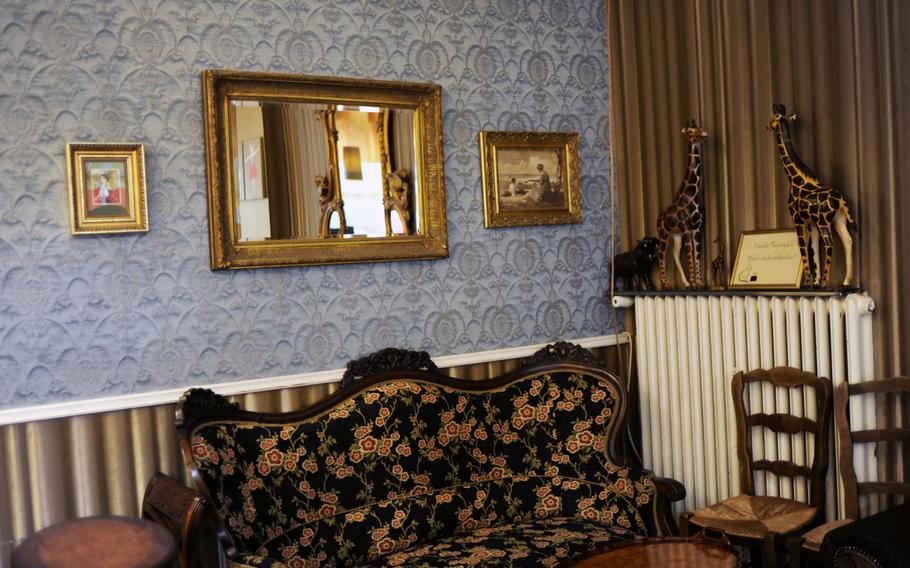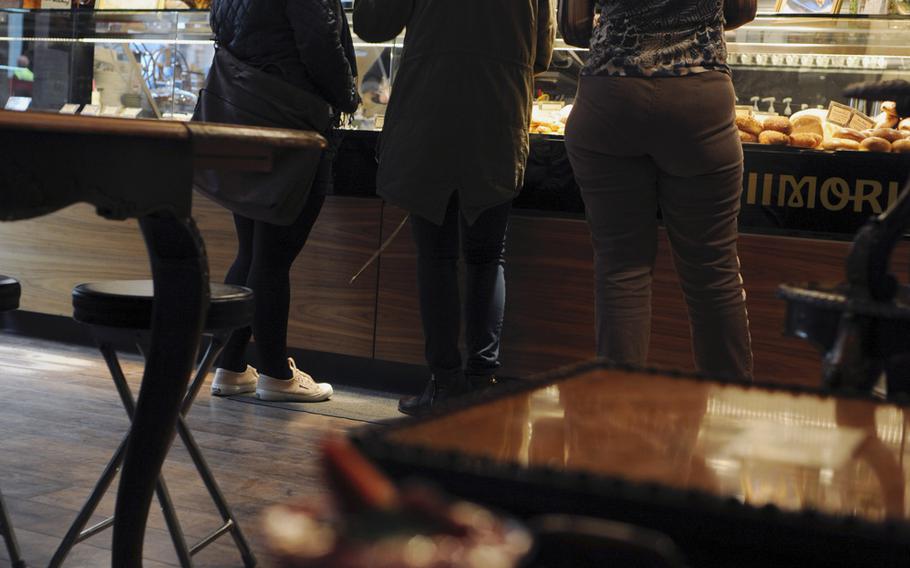 Iimori is a patisserie located just a few steps from the Frankfurt Cathedral. The area has its share of souvenir shops and middling restaurants, but Iimori is no tourist trap. The cafe is cozy and subdued, and its desserts — an elegant hybrid of Japanese and French baking — are delicious and reasonably priced. It can get crowded on weekends, but you won't hear loud English, or loud anything, spoken here.
There are dozens of cakes, tarts and other sweets to choose from. You'll find desserts made with green tea (a nod to Japanese tastes), along with the usual French concoctions of cream and chocolate.
On my first visit, I decided to give the green tea tart a try. I honestly don't know what a green tea tart is supposed to taste like, but mine was excellent.
The Cassis Love Dessert I had on my second visit was also outstanding. It's an understated-looking raspberry and vanilla mousse with a sublime texture and flavor. I was reminded of my blissful state after eating my first Mohr im Hemd, an amazing cakelike chocolate pudding popular in Austria.
Iimori's beverage menu is as big as its dessert selection. Besides the drinks you'd expect at a patisserie — tea, coffee and soft drinks — the list includes beer, wine, aperitifs and Japanese whiskey. I had a cappuccino, my warm beverage of choice, on both occasions. Though it was above average, it was no match for the desserts.
But that's really a quibble. By any measure, Iimori is a top-notch cafe. Besides outstanding desserts, it offers a wonderful environment in which to linger. The decor has a plush feel that seems more French than Japanese, with cushy sofas and chairs, low-set tables and a snug back room where you can share an intimate conversation. (Upstairs is a companion restaurant, which I haven't yet tried.)
This is the kind of place you'll go back to again and again: to take a break after shopping or sightseeing, to while away a lazy afternoon or to check off one more item on your bucket list of desserts.
yurkovsky.andrew@stripes.com
IIMORI PATISSERIE
Location: Braubachstrasse 24, 60311 Frankfurt am Main
Hours: 9 a.m. to 9 p.m. weekdays, 10 a.m. to 9 p.m. weekends. A breakfast buffet is available from 9 a.m. to 1 p.m. weekdays and from 10 a.m. to 1 p.m. weekends.
Prices: Desserts range from 1.40 euros for macarons to 4.40 euros for most cakes and tarts ($1.60-$5). Warm beverages such as coffee and tea cost 2.80-4.80 euros; soft drinks are 2.80-3.50 euros; alcoholic beverages are 3.90-12 euros. The breakfast buffet costs a flat 8.90 euros, not including beverage.
Menu: In German
Dress: Casual
Information: Make reservations for the breakfast buffet at (+49) (0) 69 977-682-47. Email: patisserie@iimori.de; website: www.iimori.de.
---
---
---
---