Hunting for treasure: Boot sales can be a great find in the U.K.
by
Ron Jensen
July 15, 2003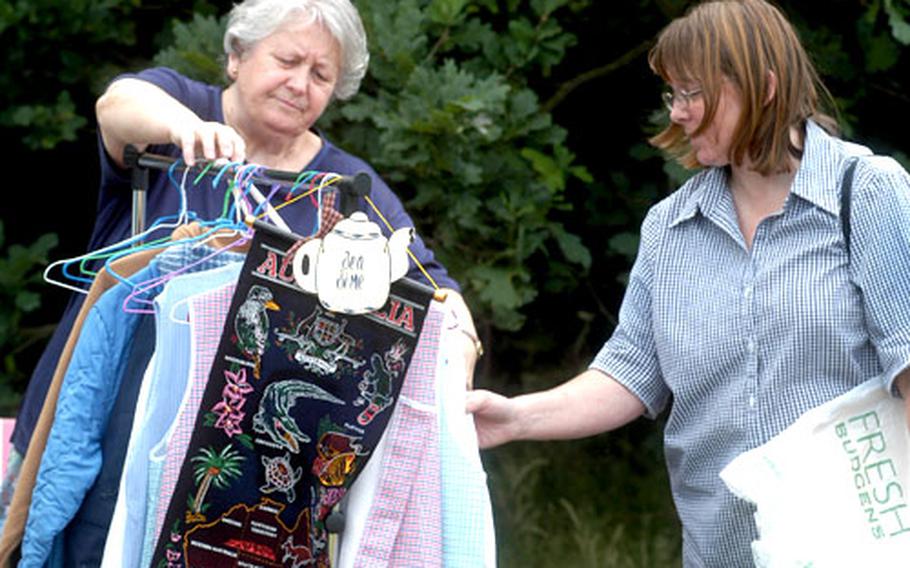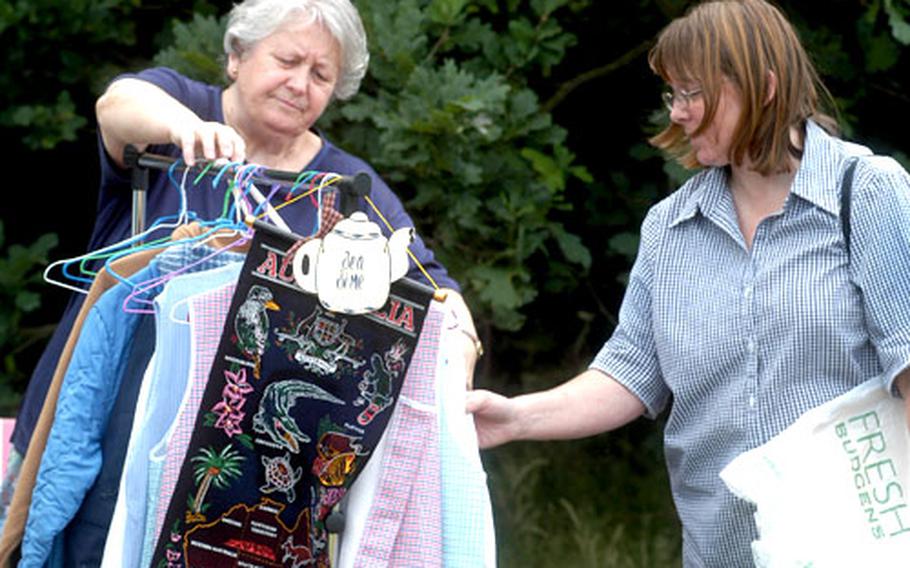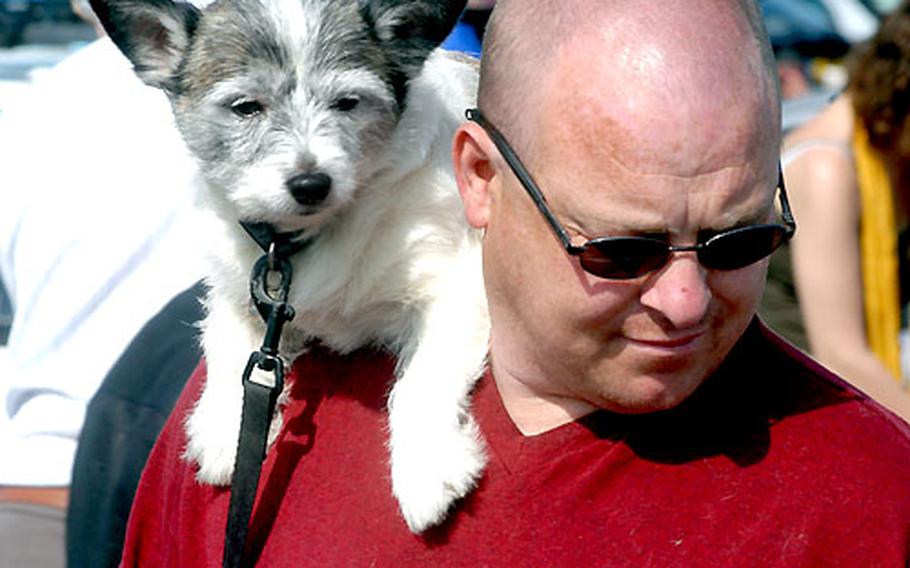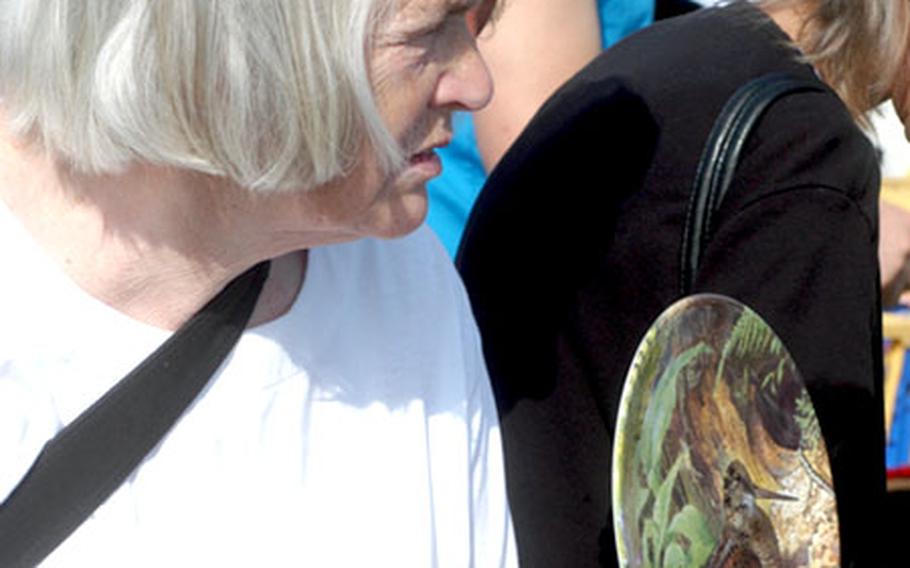 Outside of "You can't always get what you want," there are no words in the English language truer than "One man's junk is another man's treasure."
How else to explain yard sales? Or their close relation, garage sales?
There is always a market for a lamp fashioned from a cowboy boot or a ceramic kitten with a clock in its belly.
On one side is the buyer, holding aloft the newfound treasure and boasting, "I only paid 50 cents for this." And on the other side is the seller, proclaiming, "I would have paid someone 50 cents to haul it away."
Every weekend, junk becomes treasure, transformed as if by alchemy — straw turned to gold.
In England, the most popular form of this commerce is the car boot sale. In British English, the trunk of a car is called the boot. Sellers transport their unwanted items via the car boot to a meeting point where buyers gather to find hidden treasures at bargain prices.
The usual fare is on display — framed prints of flowers, candleholders, caps, musical instruments, vases, bicycles, plates emblazoned with color pictures of Queen Elizabeth II, baby clothes, wicker baskets, cookie jars in the shape of pigs, doll houses and miniature statuettes of "Venus de Milo" and "David."
And that's just from one car boot.
A fixture at a car boot sale somewhere every Sunday is Jon Mansfield, who is in the building trade during the week, but a seller of stuff on the weekend. He's been selling items at car boot sales every Sunday for nearly 20 years, "unless it's raining."
"There's always boot sales all around the area on weekends," Mansfield said one Sunday morning at a large car boot sale in Cambridge. "From my house, if I went half an hour in any direction, I'd find one."
Mansfield culls his collection of odds and ends at auctions and house clearance sales, buying up boxes of whatever can be easily transported, displayed and sold again, making for him a nice little profit for the effort.
"It pays for my holiday," he said.
On the other end of the selling spectrum is U.S. Air Force Tech Sgt. James Sweeney, who will soon be leaving his job as a firefighter with the 100th Civil Engineer Squadron at RAF Mildenhall.
He was at a fledgling car boot sale recently in Beck Row, home of the air base. The sale was organized by St. John's Church to build community spirit by getting people together on a weekend morning.
Sweeney's purpose was not to pay for a holiday, but rid his home of some items before the stateside transfer. To that end, he was selling electrical items of British vintage and voltage.
"I can't take them to the States with me," he said.
He and his wife and daughter were also selling clothes, toys and other unneeded or unwanted items.
"It's a good opportunity to sell things that just collect dust," said the New Jersey native.
There is a method to the browsers and buyers at car boot sales. They examine the items until something catches their eye. They pick it up for a closer look and then ask the seller for a price, which usually results in a frown.
And then, if they are interested, they typically ask if a lower price will be accepted.
"That drives me crazy when people do that," said Allison Hoskins, an Air Force spouse who sells and buys at car boot sales.
There is another phenomenon of car boot sales. As soon as sellers start to arrive, other sellers rush over to examine their bounty. Sometimes they buy large amounts of it and then sell it again immediately for a small markup, just enough to make the minimal effort worthwhile.
"That's exactly what a lady did with me," said Hoskins, recalling a woman who bought plastic toys from her, only to sell them again.
Hoskins goes to a car boot sale about twice a month, just to browse, mainly, but also to be on the lookout for bargains. She has purchased some items — party supplies for family celebrations, for example — still in the original packaging. She's bought clothes for her and her children.
"The prices, to me, are low and fair," she said.
The car boot sales have another advantage.
"The thing I like about car boot sales is, you've got all the garage sales in one," she said. "You don't have to drive around to different places. You just go to one."
The Cambridge sale had perhaps 80 sellers. The one in Beck Row was small, with about 15 sellers.
The sales are not hard to find. Hand-painted signs usually announce an upcoming car boot sale several days before the big event. Local newspapers carry advertisements for them.
So there is no excuse to miss out if you just have to have a pair of bookends made from bronzed frogs. They are out there.