Hokkaido, Japan: Popular festival features snow and ice sculptures
by
Grant Okubo
March 3, 2011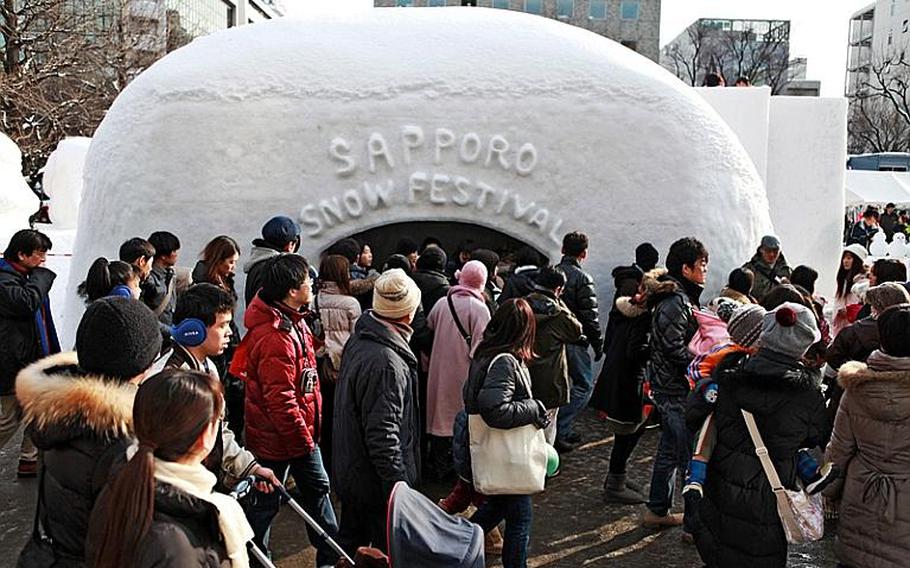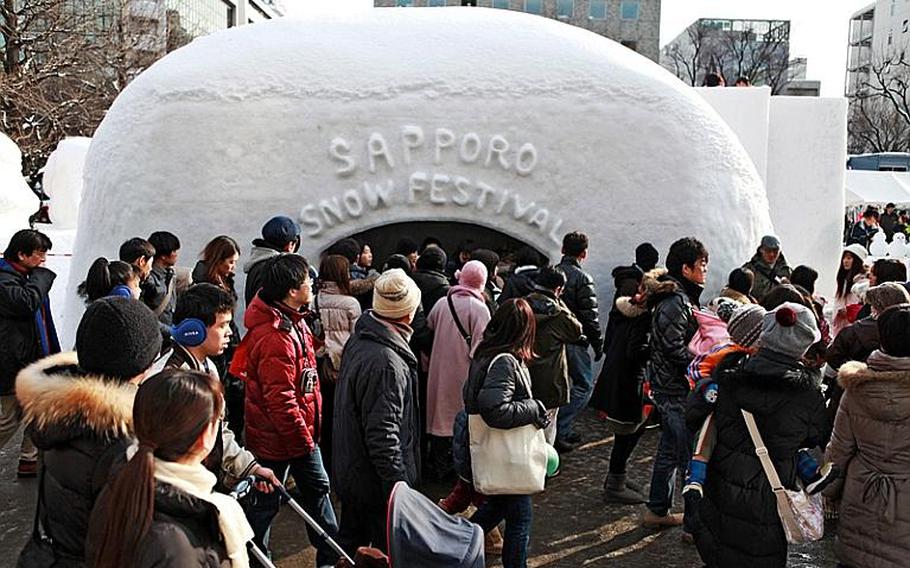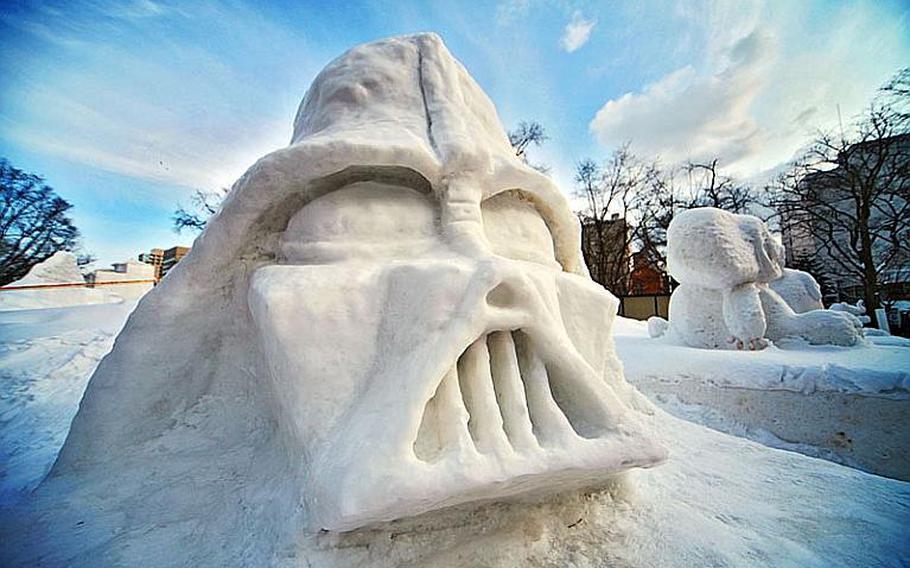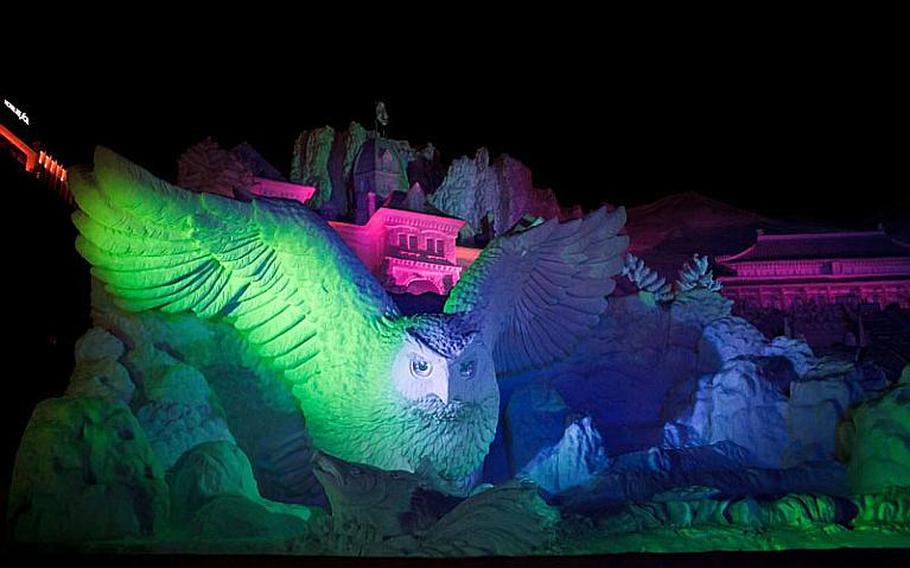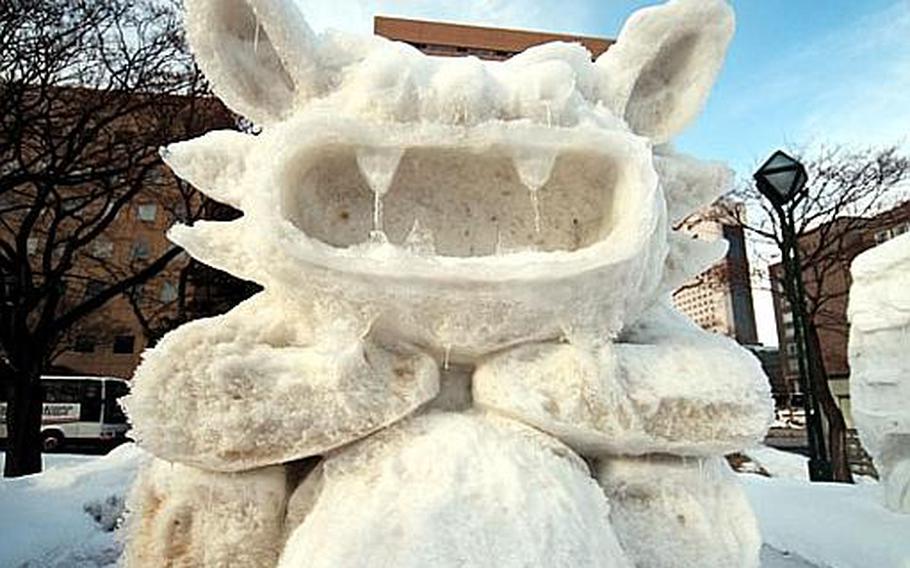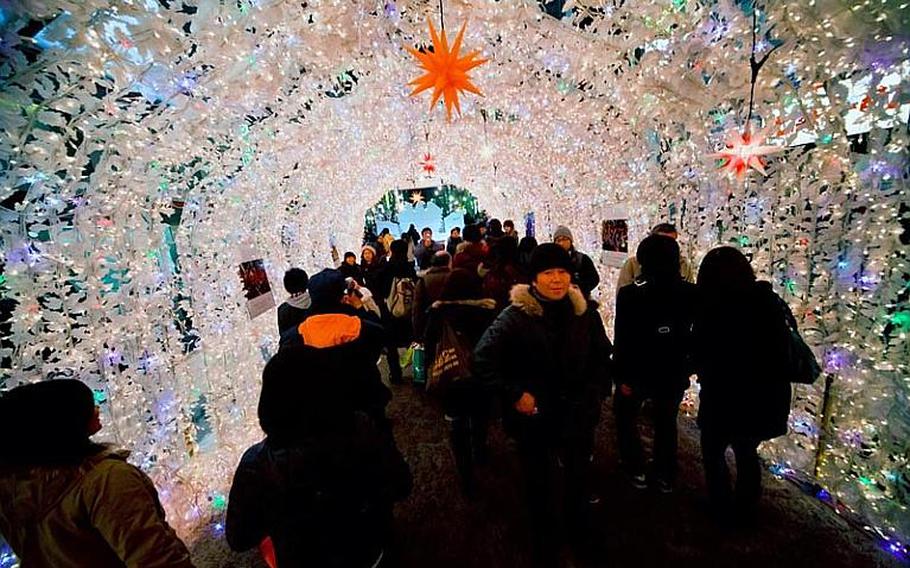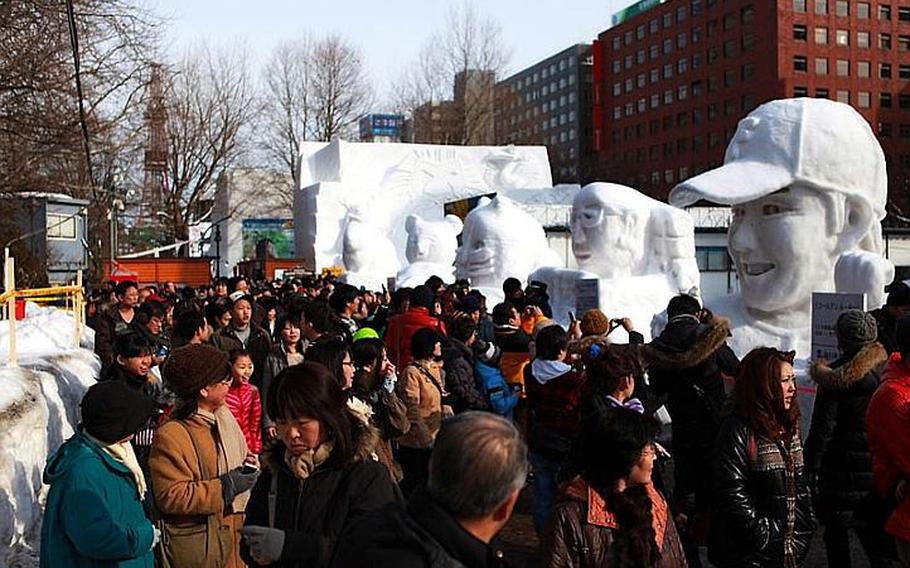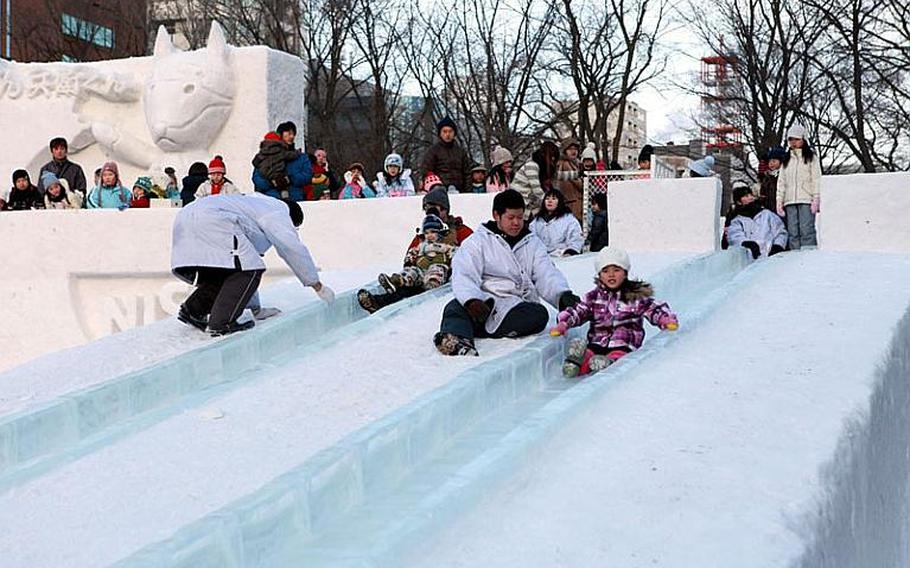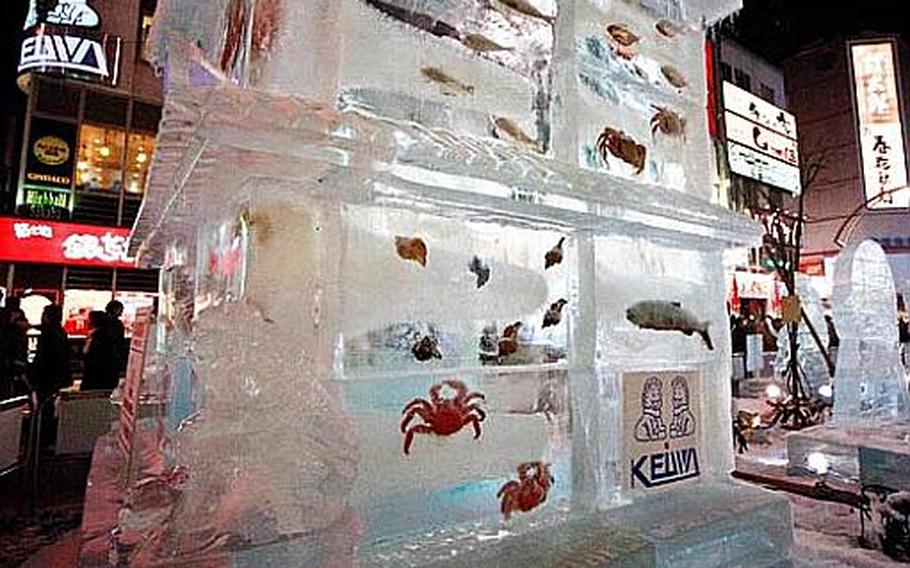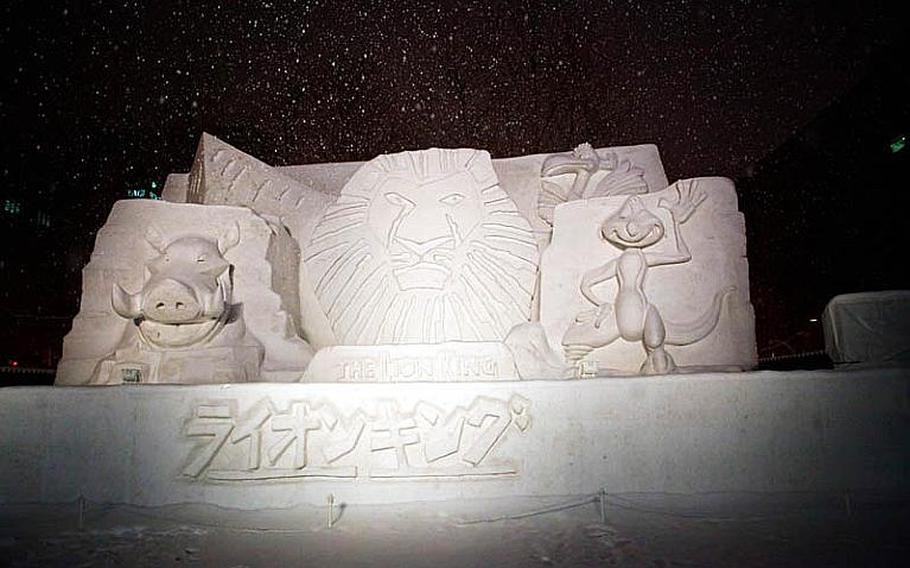 A recent weekend trip to Sapporo City's Bon Odori Park left me feeling like I was on a leisurely stroll through a magical, life-sized snow globe.
I was on Hokkaido — the northernmost Japanese island — for the Sapporo Snow Festival. The world-famous celebration launched in 1950 with a few high school students carving ice sculptures in the park. It's snowballed to more than 2 million visitors who pack the city for a week each February to see nearly 250 sculptures created from scratch.
As someone who didn't grow up around snow, this festival was truly something unique.
It was definitely cold, and the temperatures were nothing to sneeze at. I happily followed the advice to bring and layer lots of warm clothes. And I was among the visitors on the final day of the festival who were treated to a little extra magic with a heavy snowstorm.
There were many small sculptures of popular Japanese animation characters, as well as more globally known figures such as Snoopy and Darth Vader.
Large sculptures featured the Lion King, dinosaurs, and what I thought were the true marvels of the show — replicas of real buildings carved from ice.
These versions made of nothing but frozen water might fool you into thinking they were the real thing. Perhaps the only thing missing was a slab of paint to help complete the illusion.
Big or small, I can only imagine how much time and effort must have gone into creating these temporary, but magnificent, works of art.
There were plenty of other great attractions to enjoy at the festival, especially for the children. A giant ice slide looked like a crowd pleaser as lines of little ones waited to zip down the cold slab.
There were also many cheap concession stands offering warm food to fill freezing bellies.
Even though it's surrounded by a sprawling city, the magic of Sapporo's Snow Festival is that for a moment you forget where you are and really believe you're in a world of ice.
I'm happy I went and got a chance to experience this event. And I want to make it back to see what ice creations the people of Sapporo come up with next year.
---
---
---
---