Hawaiian palace boasts a history of opulence and intrigue
by
Wyatt Olson
July 7, 2016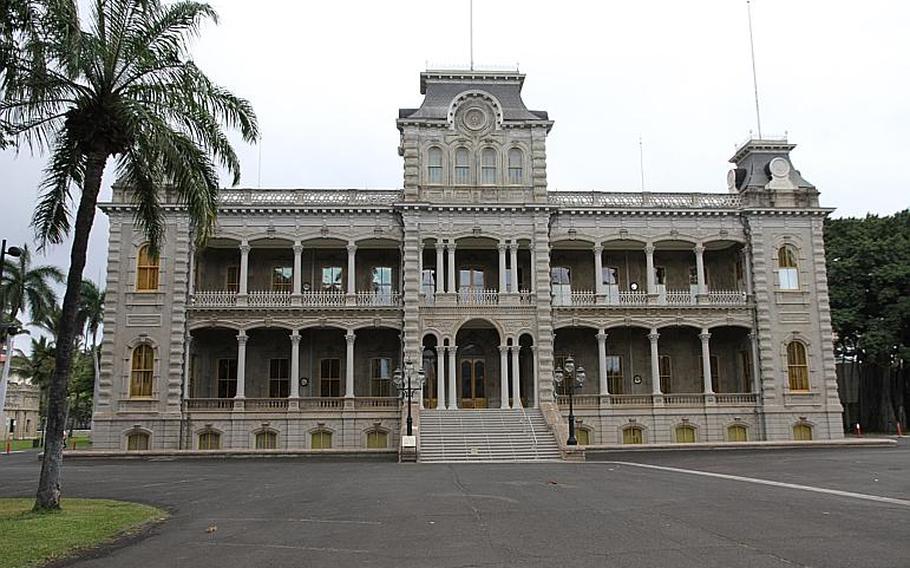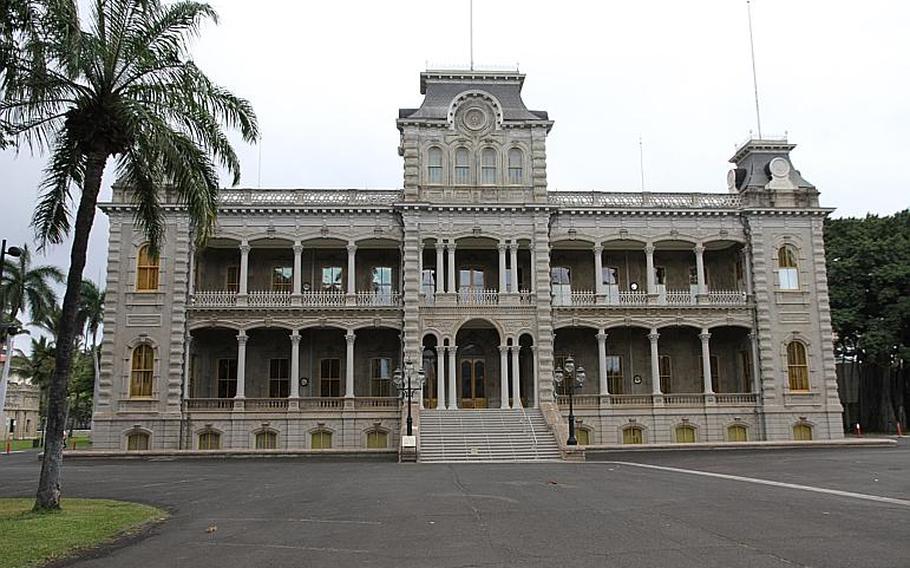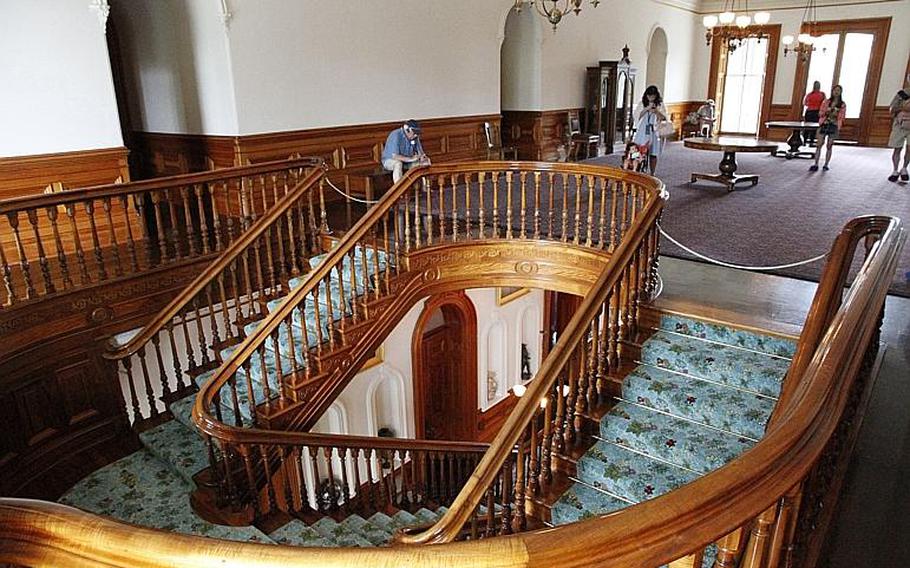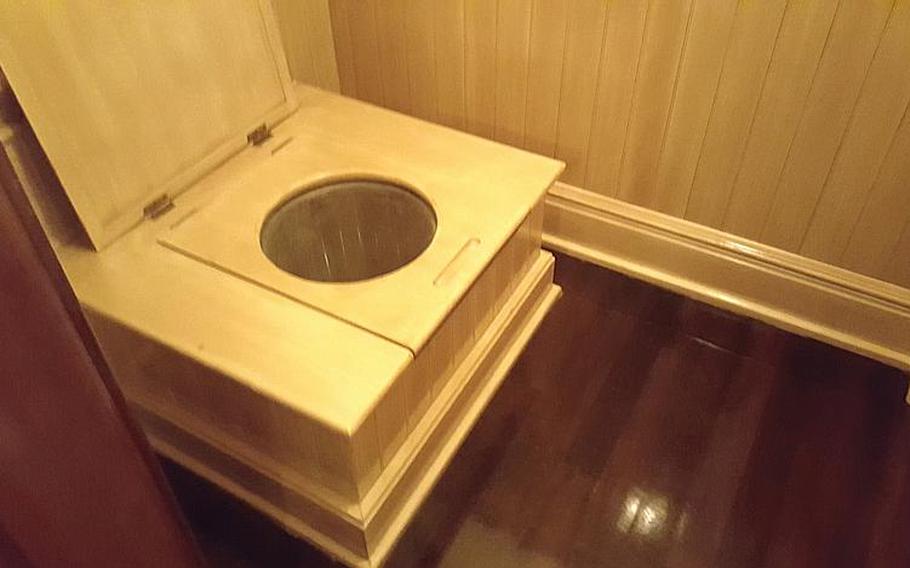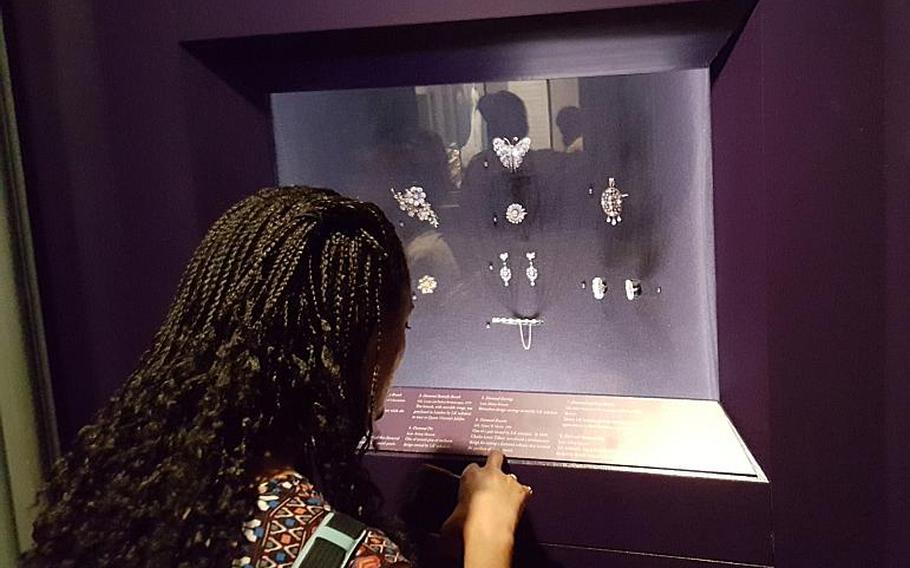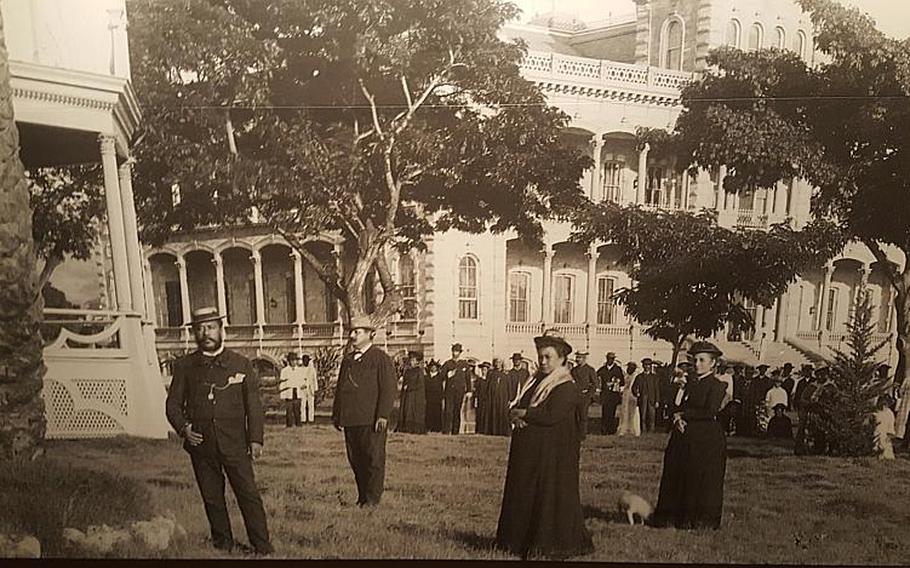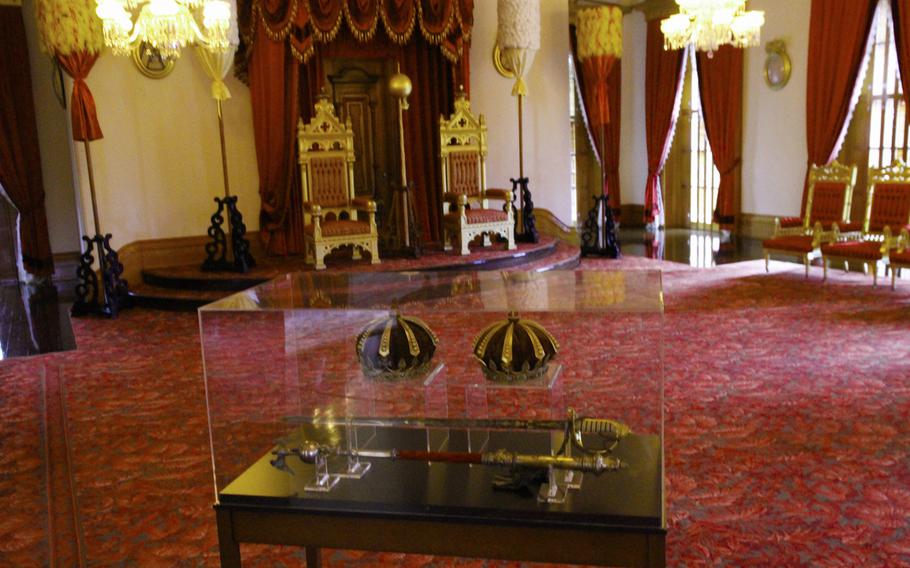 America's colonies made a clean break from royalty early on, rejecting the rule of Great Britain and King George III when independence was declared in 1776.
Hawaiian royalty has had more staying power — or at least its architecture has. The palace that housed the last of its monarchs in the late 1800s remains, the only royal residence standing on American soil.
Resting in the heart of downtown Honolulu, Iolani Palace has such a distinct style that there's no way to miss it whether walking or driving by. It's the only example of the American Florentine architectural style in the world. This mid-19th-century design was inspired by the Italian Renaissance, traditional Roman architecture and Hawaiian flair.
Guided and audio tours of the palace are offered six days a week, but be prepared to wait to enter because the number of people allowed access at any one time is limited.
Visitors are required to wear felt-like socks over their shoes to avoid scuffing the floors, made of fir, a softwood.
But it's another distinctly Hawaiian wood, koa, that's the palace centerpiece, a sweeping staircase that begins as a single flight on the first floor but divides and reverses into twin flights for the second half of the climb.
Visitors aren't allowed to use the stairs, as the wood is from the original construction.
Much of the palace has been refurbished — a consequence of both time and the deplorable machinations that brought about the end of Hawaiian royalty.
The cornerstone for Iolani Palace, which was to replace a far more modest building, was laid in late 1879. Three years later, King Kalakaua and Queen Kapiolani took up official residence there, entertaining visiting dignitaries and notables from around the world.
It was stunningly modern for the era. The palace included indoor plumbing, including a flush toilet, which was unheard of at the time. You can see the toilet on the tour — its design mimics the hole-in-a-board of an outhouse more than a modern-day toilet bowl.
Gas chandeliers were soon replaced by electric lights — just seven years after Thomas Edison invented the first usable incandescent bulb.
Kalakaua, who reigned from 1874 until his death in 1891, traveled the world, visiting Japan, China and most of Europe, where he saw the great palaces. Iolani Palace's design and features are attributed to his global tastes. (He's also credited with reviving hula dancing and surfing, banned by a previous Christian monarch.)
Kalakaua was succeeded by his sister, Liliuokalani, who soon became embroiled in a constitutional crisis that led to the end of the monarchy and her imprisonment. In 1893, Liliuokalani attempted to enact a new constitution to strengthen the monarchy in relation to the legislature, which primarily was made up of American and European businessmen.
This quickly led to an American-led coup d'etat backed by an invasion of U.S. Marines, which ultimately led to the annexation of the Hawaiian island by the United States in 1898.
In 1895, loyalists to the monarchy attempted to restore Liliuokalani to power, which led to her arrest, a humiliating public trial and imprisonment in an upstairs room at the palace.
Unlike the other rooms of the palace — the Grand Hall, State Dining Room, Blue Room, Throne Room, Music Room and the King's and Queen's suites — the imprisonment room is starkly decorated. One of its huge windows opens to the large front lawn, and you can imagine the deposed queen peering down from her jail cell at the royal grounds that were once hers to roam and command.
With no visitors allowed during the nearly year-long imprisonment, she spent much of the time working on a "crazy quilt," a Victorian Era patchwork of abstract shapes and multiple colors. The quilt is displayed under glass in the room, and if you search diligently enough you'll find a patch with the needle-pointed words: "Imprisoned at Iolani Palace ... We began the quilt here ..."
After the monarchy was overthrown, most of the palace's furnishings were sold, and the building was used for various provisional, territorial and state government offices until 1969, by which time it had grown dilapidated. It was restored and opened as a museum in 1978.
Many of the original objects from the palace have been recovered from around the world, among them glassware found in Australia, a table in the governor's mansion in Iowa and a chair at a local Honolulu thrift shop.
But many remain lost, including Kalakaua's bedroom suite, two dressers and three wardrobes — all of which are high on the museum's "most wanted" list.
Replicas for missing furnishings are in place throughout the museum, a chance for visitors to glimpse the surroundings beheld by Hawaii's last royalty.
olson.wyatt@stripes.com Twitter: @WyattWOlson
Iolani Palace, Honolulu
DIRECTIONS
Iolani Palace is in the downtown Honolulu Capitol District on the corner of King and Richards streets. Address: 364 So. King St., Honolulu, Hawaii. From Waikiki Beach, drive north to Ala Wai Boulevard and take a left. Take a right at McCully Street and in about a half mile take a left onto Beretania Street. Take a left at Richard Street; the palace is to the left on that block. There is limited metered parking on the palace grounds and nearby streets. A private parking garage at Alii Place, 1099 Alakea Street, charges $3 for the first two hours and $1.50 for each additional half-hour.
TIMES
9 a.m. to 4 p.m. Monday to Saturday. Closed Sundays and major national holidays.
COSTS
Guided tour: Adults $21.75, children ages 5-12 $6, age 4 and under free. Self-led audio tour: Adults $14.75, children ages 5-12 $6, ages 4 and under free. Free admission for U.S. active duty military, National Guard and Reserves and their families until Sept. 3. Tickets available at the Iolani Barracks on the palace grounds 8:30 a.m. to 4 p.m. Monday-Saturday.
NOTES
Children ages 5 and younger must be in a front-held infant/child carrier worn by an adult at all times or strapped in a stroller provided by Iolani Palace. There is no charge to use the palace strollers, and outside strollers are not permitted inside the palace. Not allowed: videotaping, tripods, selfie sticks, large bags, backpacks, luggage, food and beverages. Non-flash photography is allowed.
information
iolanipalace.org. Reservations: 808-522-0832 or 808-522-0823 or email palacetickets@iolanipalace.org.
---
---
---