Hadrian's Wall: A walk along ancient fortifications takes one's breath away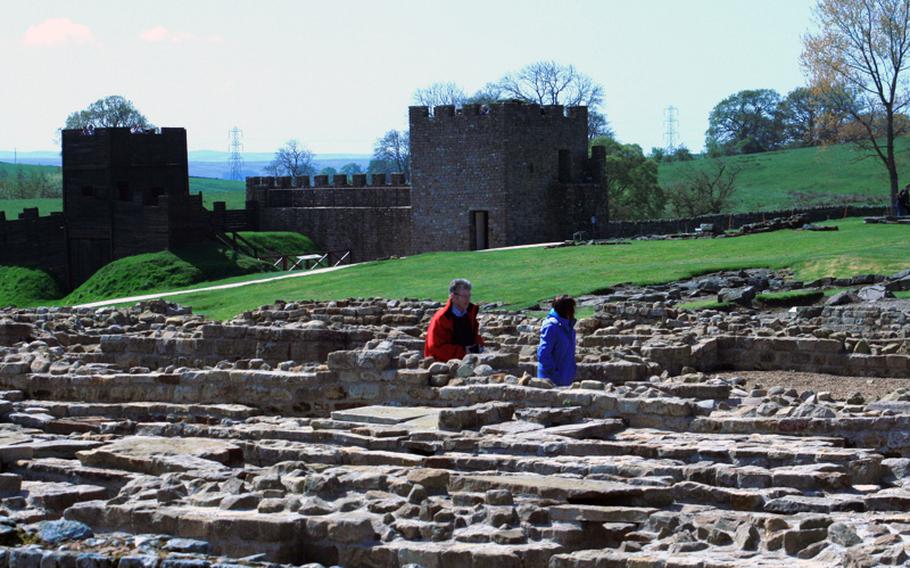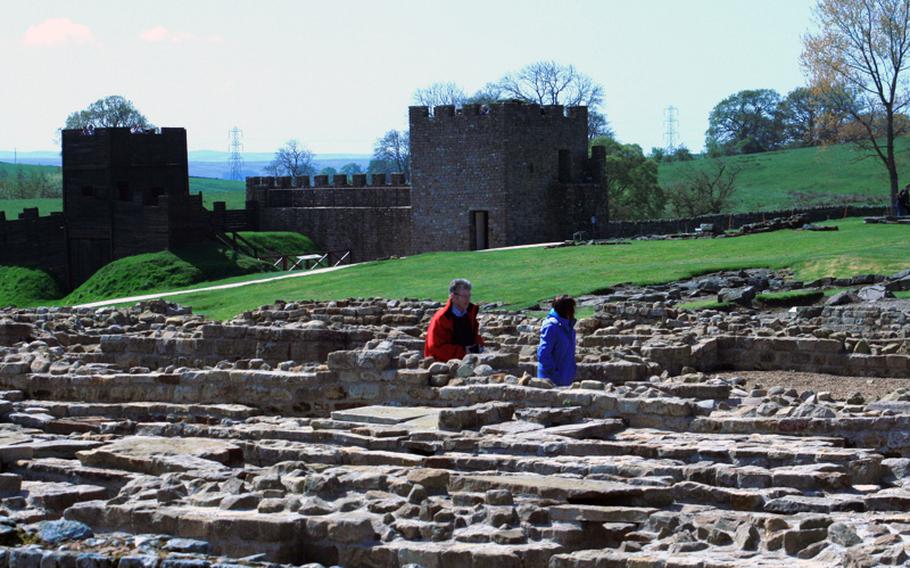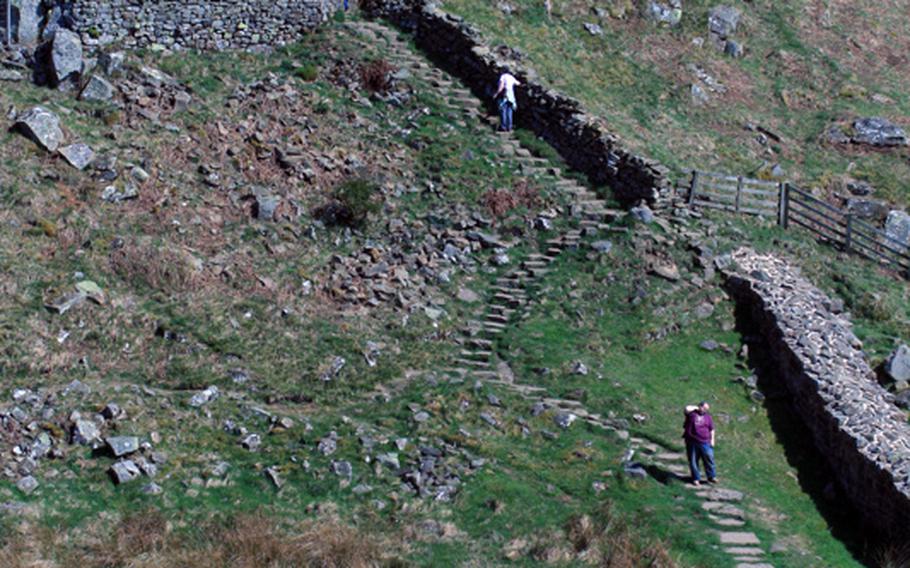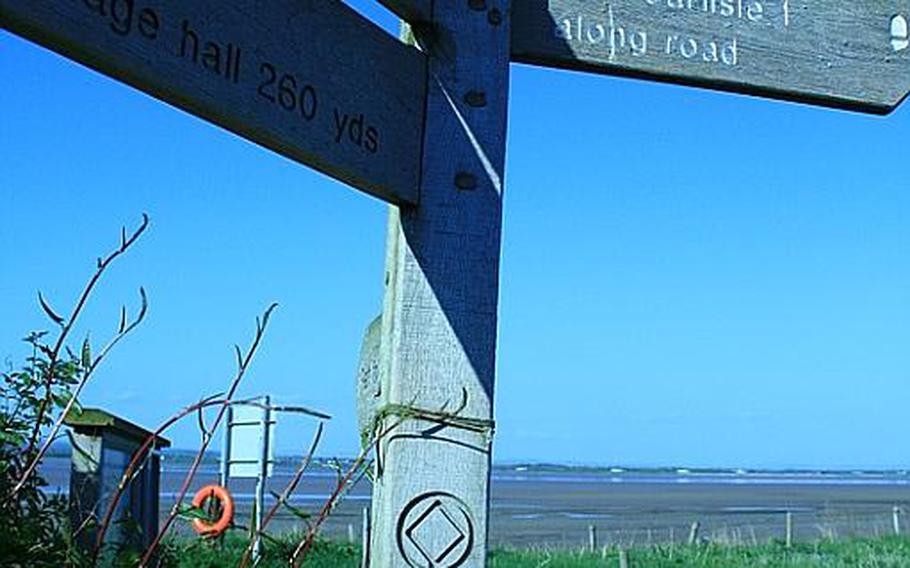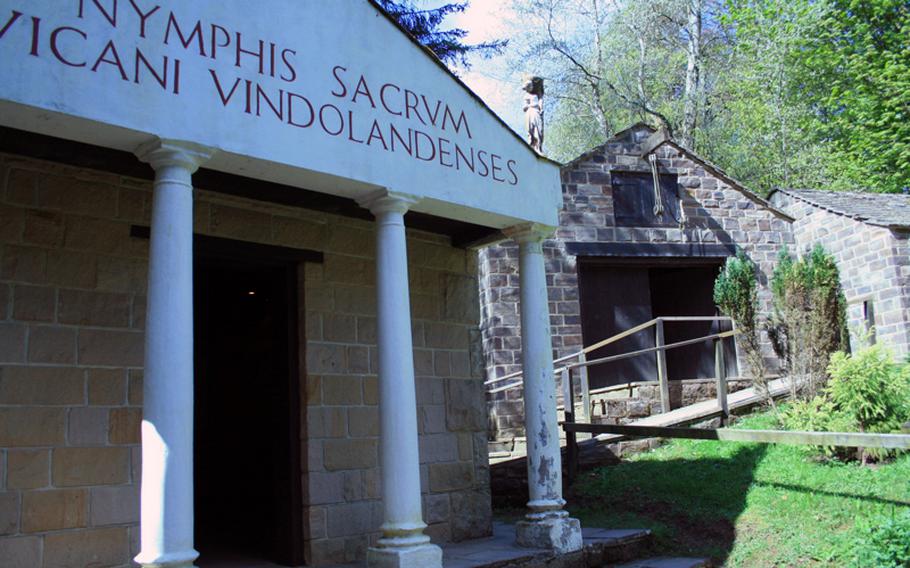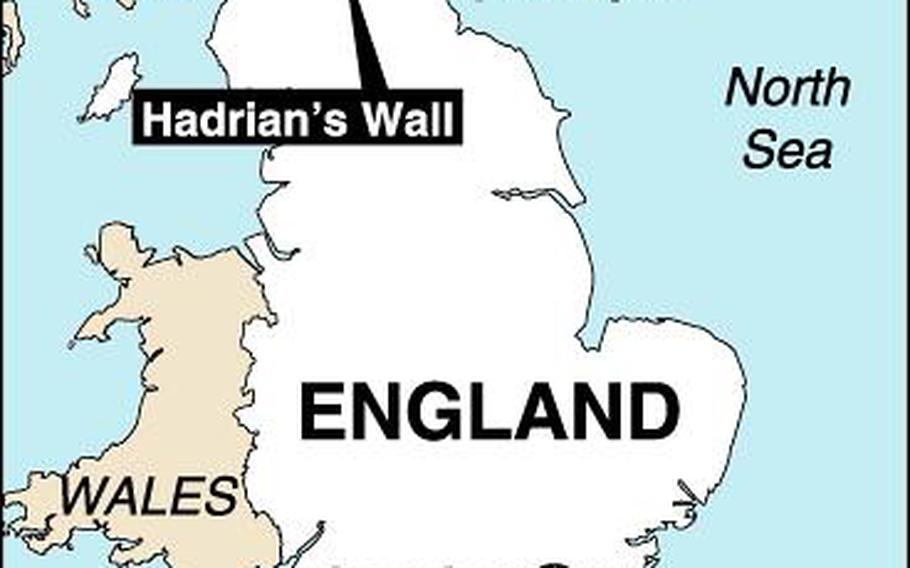 Meandering 74 miles from east to west, Hadrian's Wall cuts quite a spectacle amid some of England's most dynamic rural landscapes. Spanning grand pastoral scenery, rocky crags and rugged moorland, the impressive stone frontier with its forts and towers makes an enthralling walking destination.
Some years ago in the name of raising money for charity, I took a six-day hike along the wall. Since then, I'd been promising my wife a day trip.
Those with limited time — or accompanied by a partner who simply doesn't get "walking for pleasure" — head for the center section of Hadrian's Wall, between Chesters and Birdoswald forts. This section offers standout forts and museums and is where the undulating landscape is at its most dramatic. So, that's where my wife and I headed one day in May.
We were not alone in our thinking. This is the busiest section of the wall, where day-tripping families dressed more for the beach mingle with heartier hikers sporting serious outdoor wear and equipment.
Among those hearty walkers that day was Mark, from Surrey, England.
"I've hiked the length a few times now," he said. "This is the best part; the two days walking in farmland in Cumbria is a lot less interesting than the four days across the moors of Northumberland."
Mark had chosen his visit wisely. The weather gods were in a benign mood, providing sunshine and daylight extending to 10:30 p.m. It was perfect for the climb to Whin Sill Ridge for some breathless (in every sense) views north across the Cheviot hills into Scotland and south down the "lungs" of England, the Pennine hills.
"Those Romans were crazy," my wife declared as we arrived at Vindolanda, one of the forts.
This is a must-see for any visitor to the area. Vindolanda, while not part of the wall itself — a one-hour walking detour is required — is worth the effort.
It offers the chance to amble among the largest collection of buildings in the area, talk with archaeologists working the site during weekdays in spring and summer and to visit the re-created structures surrounding the excellent museum. Guided tours are available on weekends from 2 p.m.
This is also the site where Britain's earliest surviving examples of writing have been unearthed. Considered one of Britain's top national treasures, the Vindolanda Tablets were the postcards of their day, snippets of life that reveal much about the tedium, loneliness and discomfort of the thousands of residents who spent time in this harsh foreign land.
Nearby, the Roman Army Museum at Walltown Crags is also well worth a visit, especially following the recent revamping of its displays with 21st-century technology.
To appreciate Hadrian's Wall today, it's important to know just what a feat it was to build it in ancient Roman times.
Construction began in A.D. 122 on the orders of Emperor Hadrian. Measuring up to 15 feet high and 10 feet deep, the wall was not only to be a statement of power but also an admission that, after years of expansion across Europe, this was as far as Rome could take its empire. The troublesome tribes of now modern-day Scotland had been a thorn in the imperial side. There was no "We came, we saw, we conquered" here.
About 15,000 engineers were employed in the construction. From North Africa to what is now northern Germany to the Middle East, artisans, soldiers and their families were brought to this inhospitable place at the most northerly outpost of the empire.
For the next 300 years, the rural landscape bustled with multilingual activity. Apart from 16 forts, 80 milecastles and turrets occupied by up to 40,000 troops, there were towns with bars, shops and temples that emerged to accommodate and entertain the new arrivals.
What remains of this once mammoth stone barrier is a magnet for walkers and those interested in Britain's Roman past. Most take to the Hadrian's Wall Path National Trail. It's a journey that should take about six to seven days. The trail is especially popular between May and October, which coincides with Roman events that took place at the time and when the weather is at its best.
Those who have visited the vast temples, coliseums and palaces in Rome and other European cities might find what's left of the wall a little underwhelming. Indeed, huge sections have been pilfered throughout the centuries to create farms, houses and humble sheep pens.
But take to the museums and forts, learn a little more about this colossal structure's background and bask in the remote, scenic beauty that has changed little since the Romans abandoned Britain some 1,500 years ago. The dizzying accomplishment of Britain's greatest Roman legacy then falls into place.
Crazy Romans, indeed.
David Cawley is a U.K. freelance journalist specializing in travel and history.
Getting thereNewcastle Airport (newcastleairport.com) has services to mainland Europe, including routes to Düsseldorf (lufthansa.com) and Hannover (flybe.com). DFDS Seaways (dfdsseaways.co. uk) operates ferry service between Newcastle and Amsterdam, Netherlands.
The AD122 bus service runs the length of most of the wall connecting Newcastle Railway Station with Carlisle.
On arrivalMost accommodation along Hadrian's Wall is of the pub or bed-and-breakfast variety.
For information on the wall, including accommodation choices, campsites, bus services and tours, visit hadrians-wall.org.
Details on the Hadrian's Wall Path National Trail, including free, downloadable maps, can be found at nationaltrail.co.uk/ hadrianswall.
For both the above, telephone (+44) (0) 1434 322 002.
For Vindolanda and The Roman Army Museum, visit vindolanda.com.
For details of other places of interest, such as Birdoswald, Housesteads and Chesters forts, visit english-heritage.org.uk.
When to goIn winter, this band of England can be bleak, prone to thrashing winds and serious rain and snowfall. For the most comfortable experience, a trip is best made in the spring, summer and early fall. Whatever the time of year, however, rainproof clothing is always a wise accessory.
Good to knowWhile not mountainous, the terrain along Hadrian's Wall rises and falls steeply in places and a degree of fitness and appropriate footwear are needed.
Here are some notes from nationaltrail.co.uk/ hadrianswall:
• The trail is clearly signed and marked with the standard National Trail acorn symbol and arrows.
• There isn't much road walking, but there are several road crossings.
• There are no outdoor toilets along the trail, and walkers are not allowed to dig holes in the ground. They are asked to pick up their waste with sturdy baggies so as not to contaminate the area.
• Although it's legal to walk with a dog, it is not encouraged, since dogs may chase roaming livestock. This upsets not only the livestock but also area farmers.