Group brings 'Aida' to base
by
Sandra Jontz
March 11, 2009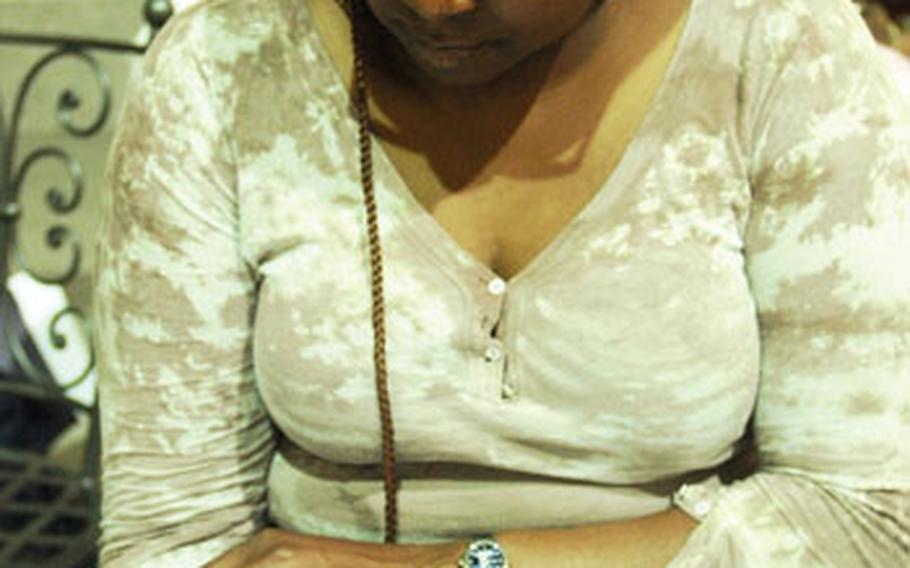 NAPLES — Victor Souffrant wants to boost the arts in Naples. Well, at the military base, at least.
Years ago, the U.S. Navy base offered more community-based productions that let military members and their families become artistically involved in the community.
The Naples Community Theatre joins a sister group, Naples Musical and Entertainment Productions, in bringing to the community more than productions they can attend. These are productions they can live.
"I'm hoping this brings a splash, no a tidal wave, in helping expand the performing arts," Souffrant said of this spring's coming of the modern adaptation of "Aida."
"And what better way to start than with our youth." When it hits the stage, all three lead female vocalists will hail from the high school, he said.
Elton John and Tim Rice's musical "Aida" is a timeless love story and a modern adaptation related to Giuseppe Verdi's classical opera by the same name. But with pop music and spoken dialogue, this version is anything but opera, and tells an epic love triangle tale between Aida, a Nubian princess stolen from her country, Amneris, an Egyptian princess, and Radames, the soldier they both love.
The story touches on loyalty, betrayal and ultimately, a love that no tyranny can destroy.
"It's a story that teaches you to love yourself, love your country, love your neighbor and be true to yourself," said producer Souffrant.
Karen Hoffman auditioned with her 4-year-old daughter, Morgan, the youngest cast member.
"We just moved here in January from San Diego and [the production] really was a way to get out of the Navy Lodge," she said, referring to the base hotel that served as temporary lodging. "It was a good chance to meet people and make friends. And I've found a baby sitter."
Morgan happened to accompany mom for auditions, started dancing, and producers cast her, too.
"I dance and I do fashion," said the 4-year-old informed of her part in the upcoming play.
The Naples Community Theatre's upcoming production of the romantic musical "Aida" is set for several dates in April at the Naples Elementary School multipurpose room.
Show dates and are April 17 at 7:30 p.m.; April 19 at 3 p.m.; April 24 at 7:30 p.m.; April 25 at 7:30 p.m. and April 26 at 3 p.m.