'Green Day: Rock Band': Group's fans will enjoy latest version of rhythm game
by
Sam Laney
June 30, 2010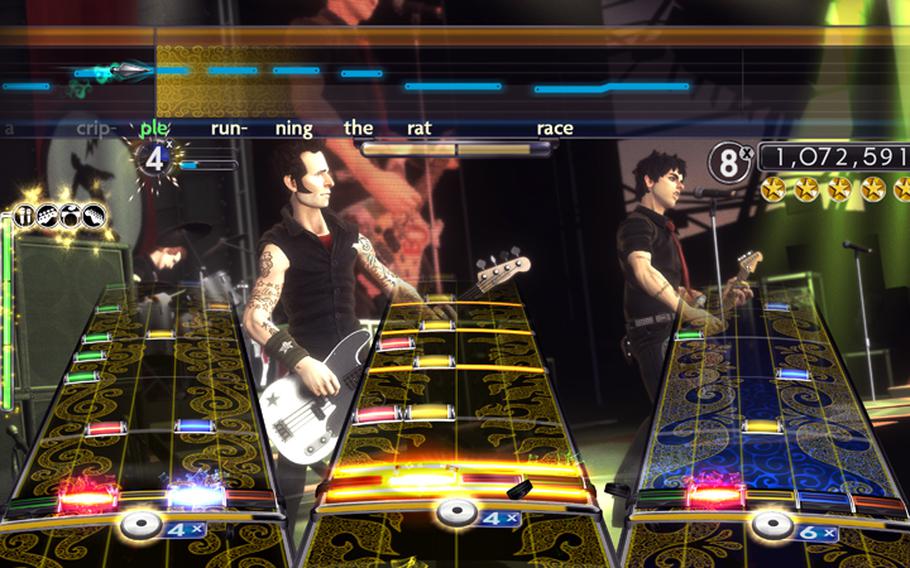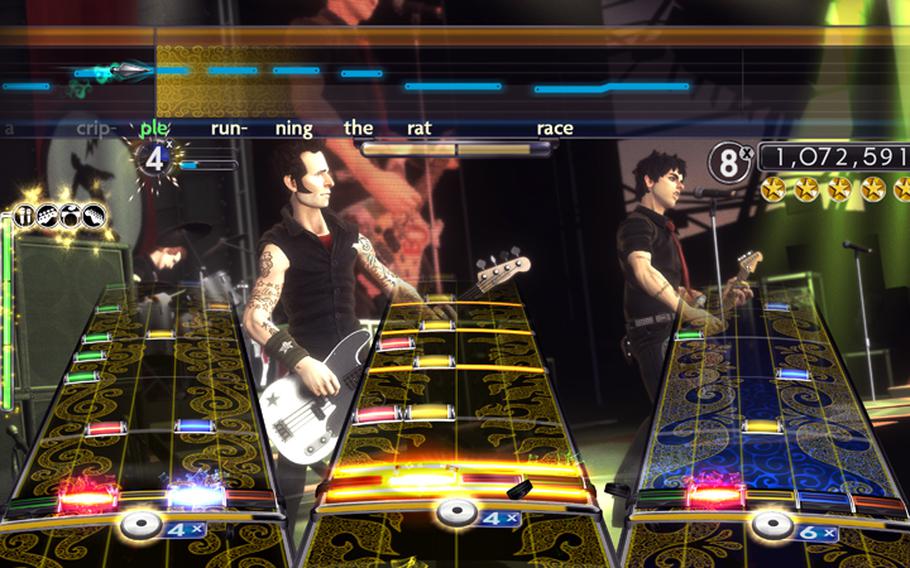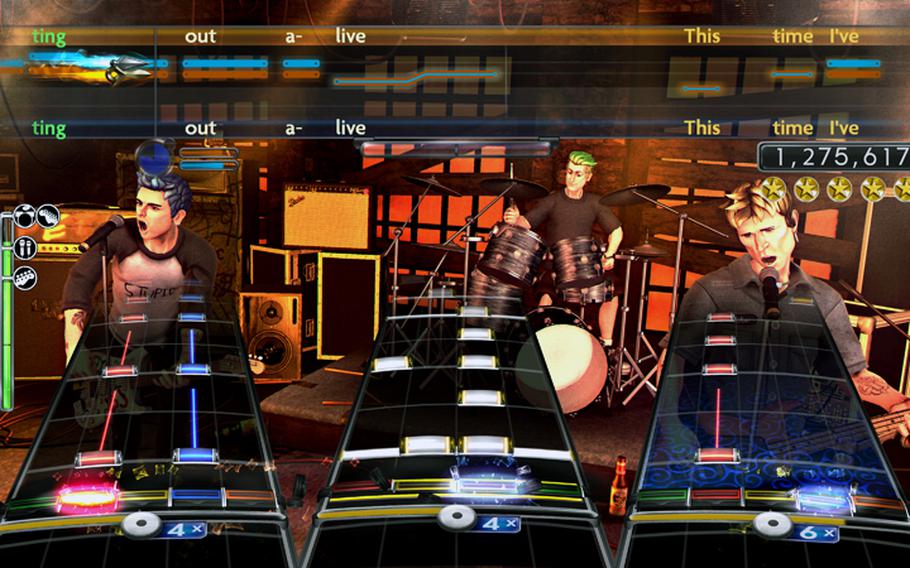 Green Day fans, it's time once again to pick up your Gibson. No, not the one you bought to pick up girls in high school, currently collecting dust in some remote area of your parents' basement, that plastic one — the one with the five colored buttons. Yes, "Green Day: Rock Band" has finally come to pass, after nearly 23 years of rocking amps and ears, the band is ready to rock your Xbox (PS3 and Wii as well). So how does it stack up?
Using three venues, "Green Day: Rock Band" spans the band's catalogue of major albums. Starting with the intimate, albeit fictionalized, The Warehouse, players rock through nearly every song from the band's hit "Dookie." Next up is a pretty faithful reproduction of the U.K.'s Milton Keynes National Bowl, where players can jam out through Green Day's transformation era, with hits as varied as "Boulevard of Broken Dreams," "Minority" and "Nice Guys Finish Last." For the last act, the game brings you to Oakland's Fox Theater, which again switches to a one-album set consisting of 12 songs from their 2009 album, "21st Century Breakdown."
In all, 47 tracks are available in the game, with downloadable content already for sale at the Rock Band store (of course).
If any of this setup seems familiar, it's probably because you've heard of the forefather of this game, "The Beatles: Rock Band." Indeed, it seems Harmonix, the ongoing developers of the Rock Band series and original creators of "Guitar Hero," plans on using this template again in the near future with a possible Jimi Hendrix collection rumored for later this year. Speculation about the future aside, The Beatles and Green Day versions of Rock Band offer exactly what you expect — which is both good and bad.
For huge Green Day fans, this game allows you to track their transformation from punk rock to pop-rock. The presentation at later stages is gorgeous, with intricate camera work that follows the pace of the song you're playing.
Features span the breadth of what the music rhythm genre has to offer, from unlockable movies and photos of the band to the custom setlists. Songs can also be exported to other Rock Band games on the PS3 or Xbox 360, which is a huge benefit for single-band games such as this.
Why would you want to export, you might ask? Well, while the selection of songs certainly covers the span of Green Day's growth, you're not likely to play through this game more than once after you've unlocked everything. And why would you? When you invite some friends over to fire up your Gibson replicas, it might be hard to ask your band mates to sit through one band's catalogue when you could very easily pick from the thousands of songs and hundreds of artists available on the compilation games through download.
That's not meant to discount what Harmonix has done here: developed a perfectly acceptable single-band rhythm game. It's a dream come true for any experienced plastic thrashers who are die-hard about Green Day's entire catalogue, and for the rest of us, there's that handy export function.
Platforms: Xbox 360 (tested), PlayStation 3, Wii
Online: www.GreenDayRockBand.com
---
---
---
---