Great social scene, average food at hotel pub in Newmarket, England
by
istopher Dennis
November 14, 2019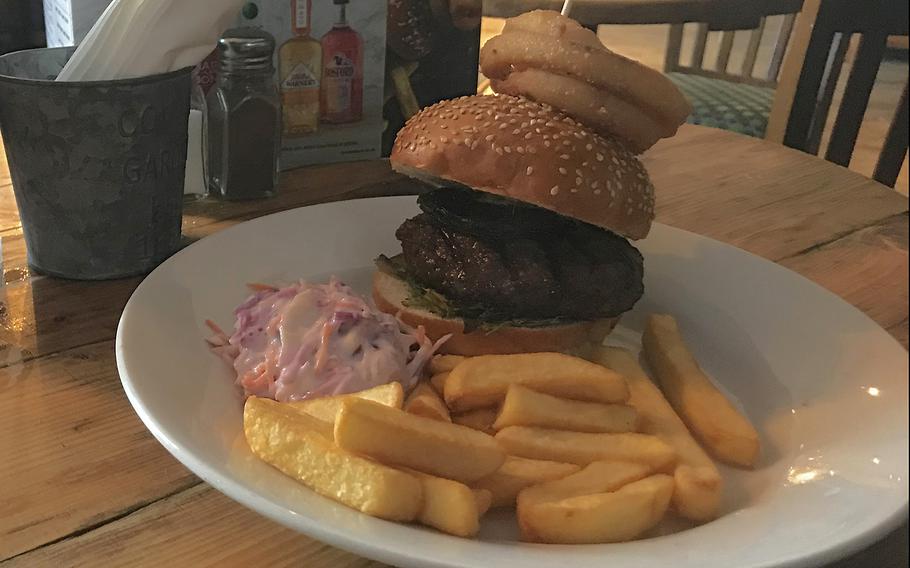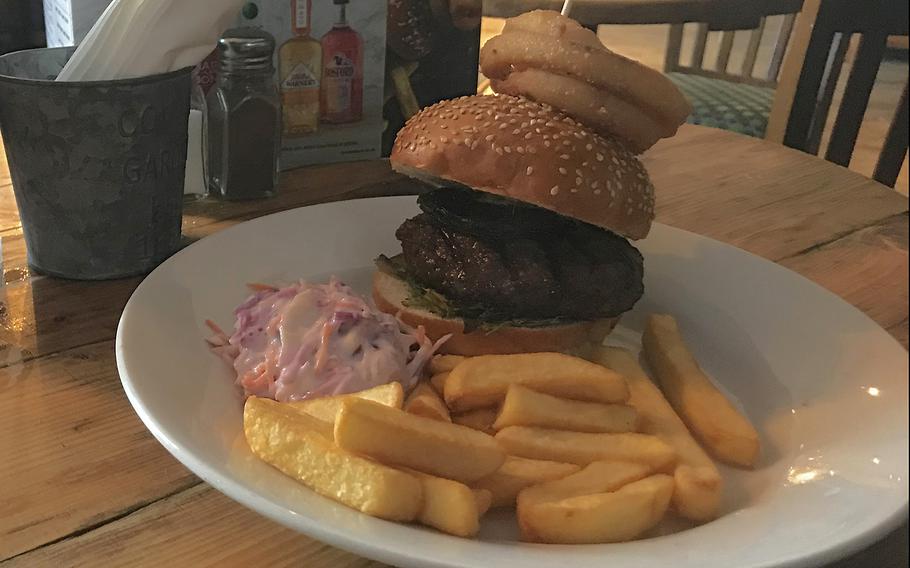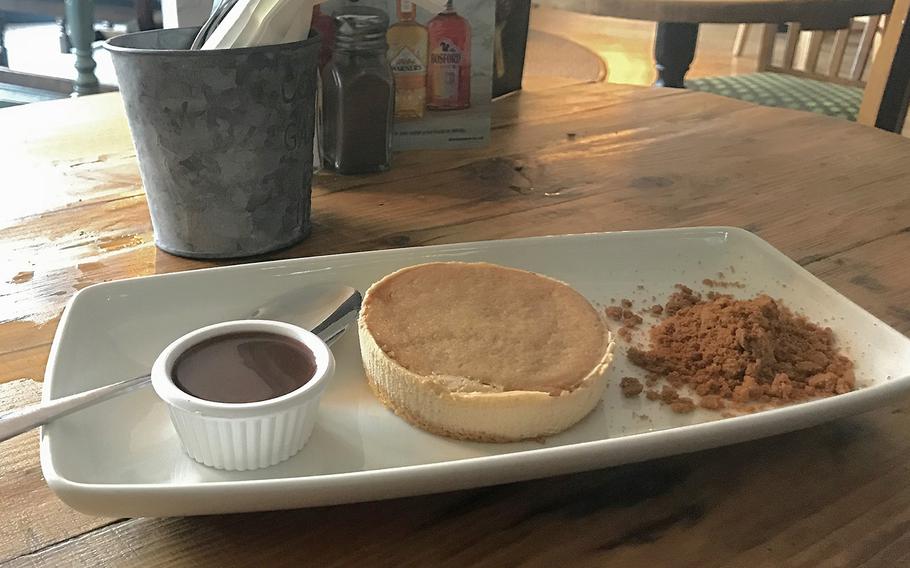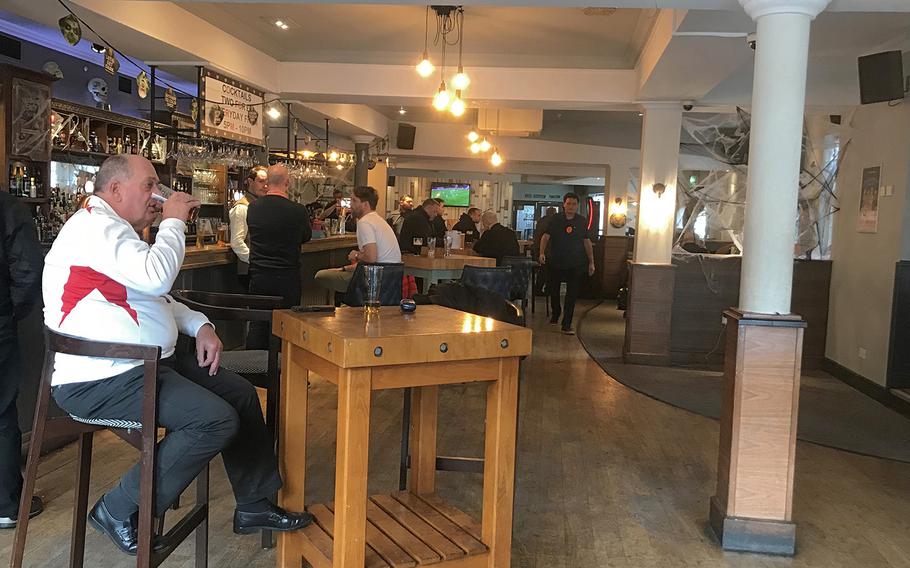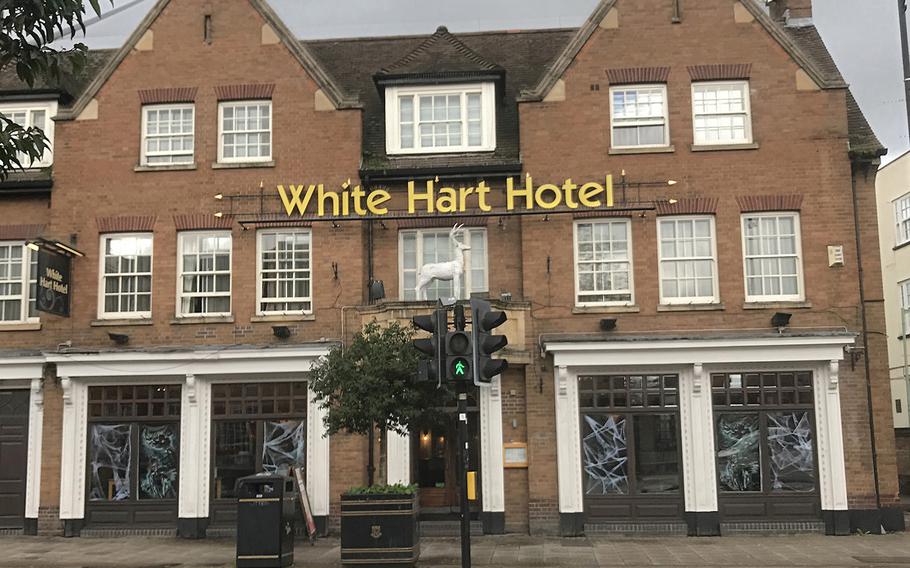 I learned about White Hart Hotel's pub and restaurant in Newmarket because I like to talk to locals about good places to go for food, drinks and entertainment.
White Hart was recommended by one of the first people I met in the U.K., and I thought I'd try it out.
The first thing I noticed walking into White Hart was the amount of space between tables and booths, and the restaurant's size compared to other restaurants in England. It was easy to move around in and had a relaxed atmosphere.
White Hart's entire first floor is devoted to the restaurant and has a bar that is about 20 feet long with four sets of taps for beer.
I was in the mood for a burger and ordered the 8.99-pound ($11.58) Blue Moon burger, which is described by the menu as a "classic beef burger topped with a sauteed flat mushroom smothered in melted Stilton cheese."
I usually love a good burger with mushrooms, but this one wasn't great. If it had cheese, I couldn't tell. The mushroom had little flavor.
Like the burger that came with it, the French fries were nothing special.
After my so-so burger, I thought I'd try a Salted Caramel Ice Cream Cheesecake Sandwich and see if the desserts were any better.
Again, I was disappointed.
For 3.49 pounds, I got a little cup of caramel, a small round cheesecake and some brown sugar on the side. It didn't resemble an ice cream sandwich and tasted like average cheesecake with caramel sauce on the side.
I was unimpressed with my almost $20 lunch.
The food prices at White Hart aren't bad — appetizers are 3.99 pounds and dinners range from 5.49 pounds for cheese and onions to 12.49 for Sticky BBQ Ribs — but the food itself is unimpressive.
The service and drinks are why locals come to the White Hart.
I went there on the Saturday that England lost the Rugby World Cup. The restaurant was set up for a crowd to drink pints and watch the game on its four large TVs, yet the staff managed to keep the place clean and the food and drinks coming — and even brought me ketchup after realizing I'm American.
dennis.christopher@stripes.com Twitter: @chrisbdennis
Address: 134 High Street, Newmarket, England
Directions: Center of Newmarket across from The Jockey Club. On the A1304, which goes through the center of Newmarket.
Hours: 11 a.m.-11 p.m. daily
Drinks: Coffee, juice, beer, wine, cocktails and mixed drinks
Food: Burgers, steaks, salads, sandwiches and vegetarian dishes
Prices: 6-13 pounds ($7.75-$16.75) per meal
Dress: Casual