Gotcha: More paintballers take aim
by
Matt Orr
March 21, 2012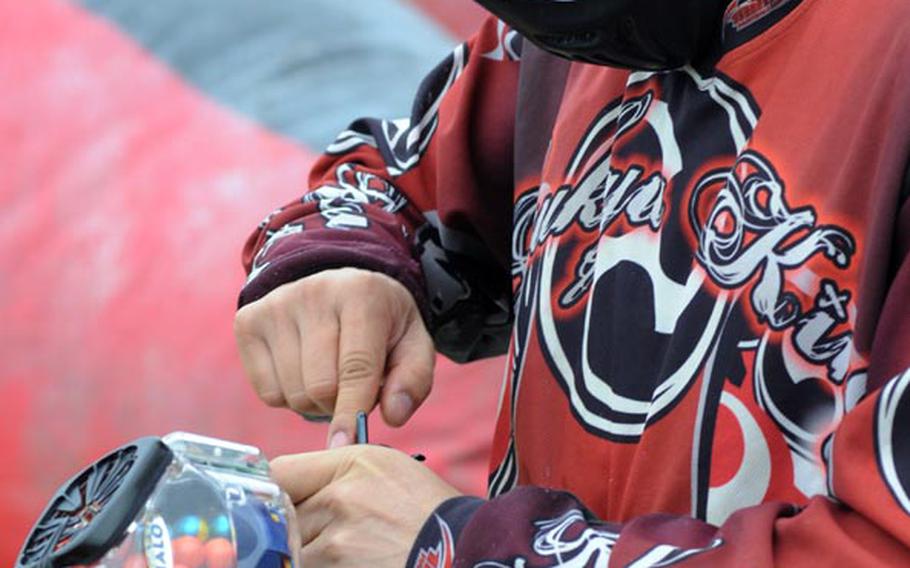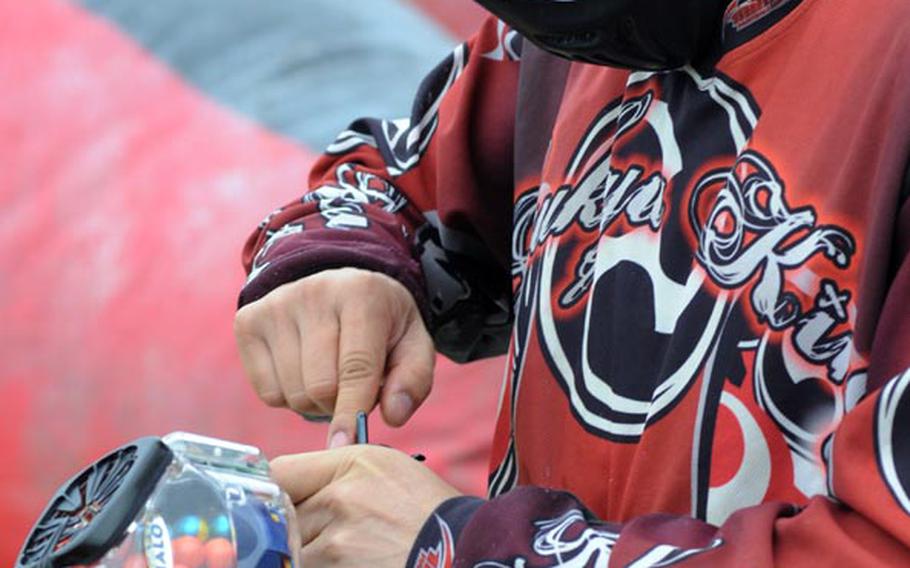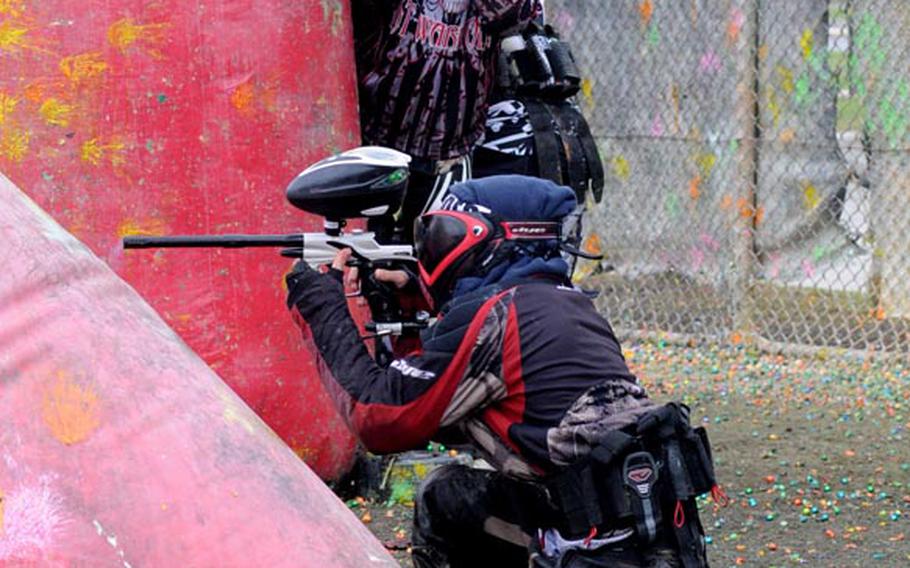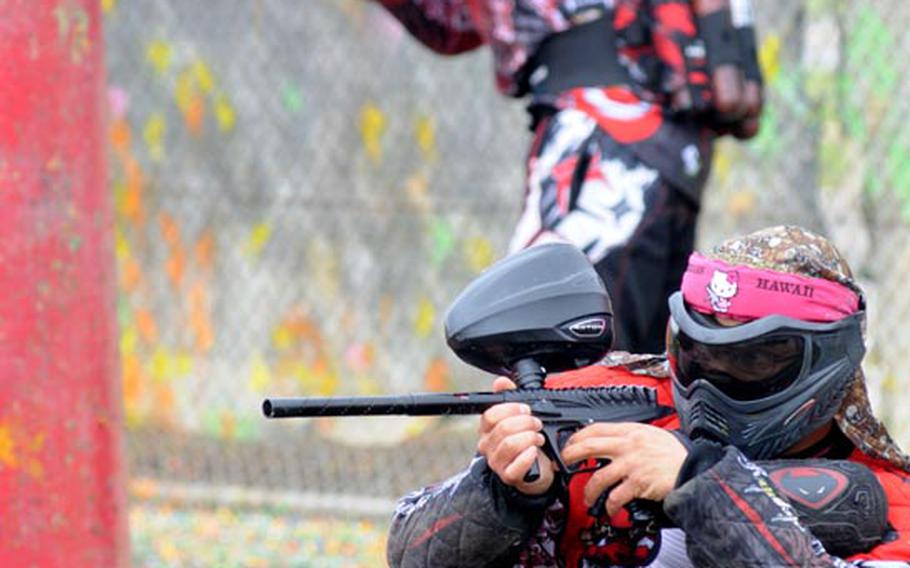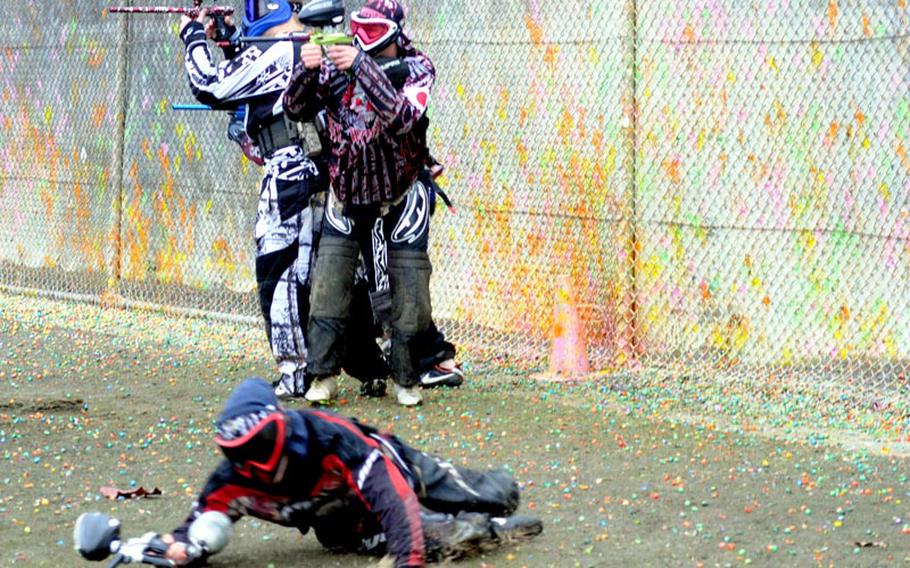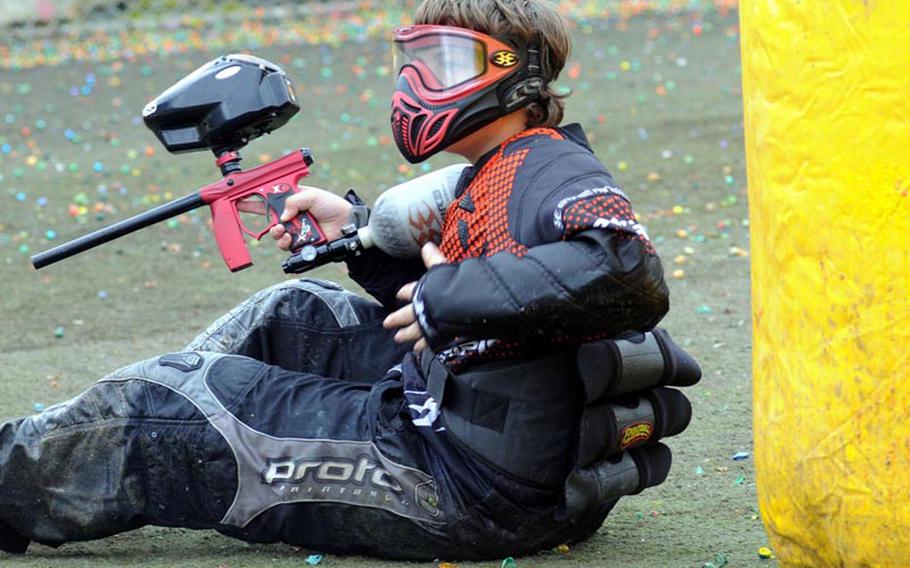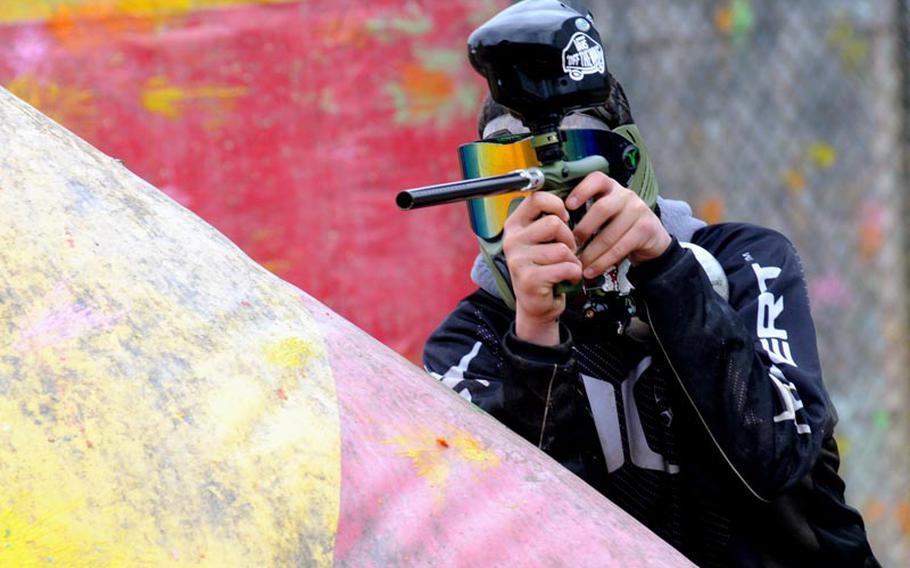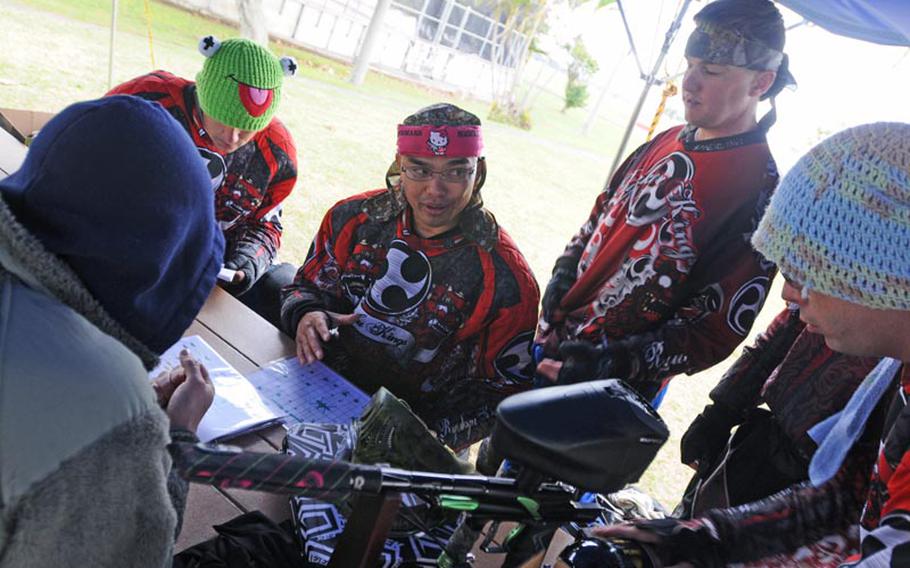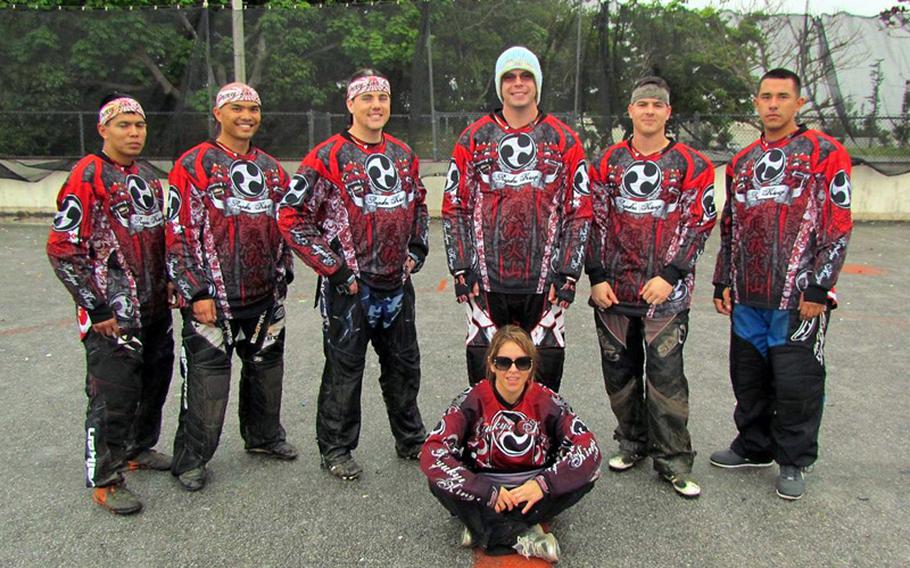 At the referee's signal, players rush behind inflatable pylons while frantically squeezing off rounds from their guns, filling the air with brightly colored balls and a "pop, pop, pop" sound.
Teammates shout information to each other about where their opponents are hiding. A player races toward a concealed position, then leaps and slides into cover as he fires off rounds.
"I'm hit, I'm hit," players announce, one by one, until there are only players from one side left standing.
The match has taken no more than two minutes, and in that time hundreds of small paintball rounds have been shot.
Every weekend, about 40 to 50 players converge on the paintball field on Kadena Air Base on Okinawa.
"The sport is growing in leaps and bounds here on Okinawa," said Marine Corps Gunnery Sgt. Conrad Bidal, who has been playing since 1987. Bidal, captain of the Ryukyu Kings paintball team, said that when he got to Okinawa, maybe six to 10 people were playing.
This was the Kings' last day of training before they competed in the Division 2 Paintball Asia League Series, held March 2-4 in Thailand.
The tournament featured 10 teams from Canada, Thailand, Guam, Malaysia, Japan and Singapore.
Last year, the Ryukyu Kings took top honors in the tournament; this year, they made it to the quarterfinals but were just edged out of the semis.
The team has seven players from the Marine Corps, Army and Air Force who are based on Okinawa, and three Japanese citizens from the mainland. They come together two or three times a year to practice and meet up at tournaments.
Bidal, who has been on Okinawa for seven years, plays paintball as much as possible and has been actively furthering the popularity of the sport on the island.
Army Spc. Chris Gruber, another team member, is also an avid paintball player.
"I've been playing since I was 14 years old," he said. "I played one time and was hooked. My mom didn't want me playing, so I printed off some safety statistics to prove how safe the game is."
He loves the sport so much that he made sure there was a paintball field on Okinawa before he agreed to be stationed there.
The Kings took a weekend off after the Thailand tournament, but now they're back on the paintball field again to prepare for the Malaysia Open at Putra Jaya in May.
Kadena's Outdoor Recreation Center has paintball gear for hire, and they host speedball matches most Sundays. Call DSN 959-2811 or head over to Building 614, across from Risner Gym.