Glutschaufel in Eschenbach serves up fine dining by candlelight
---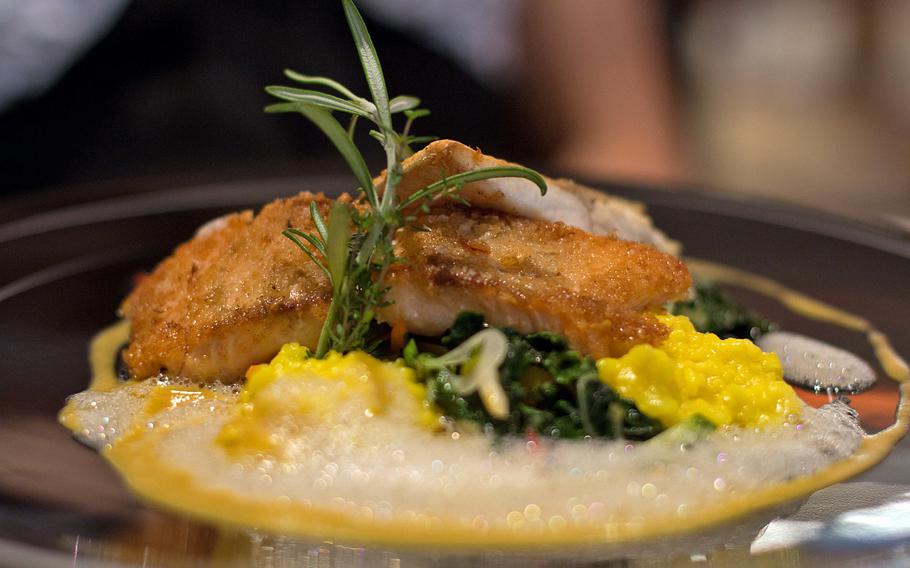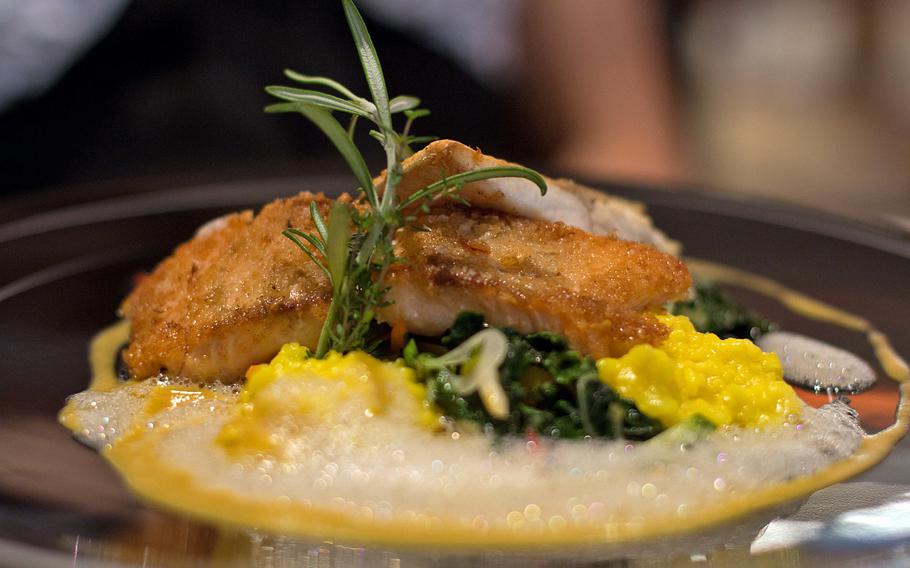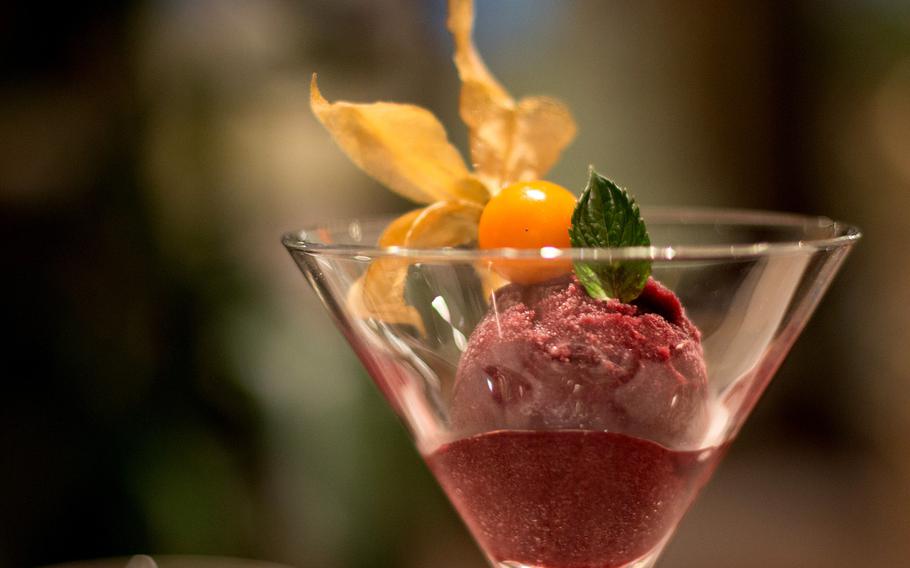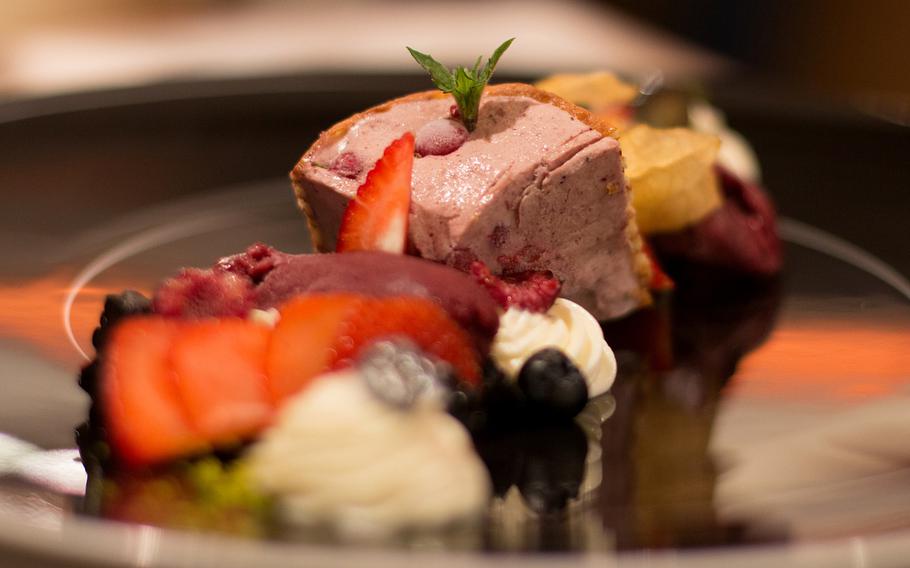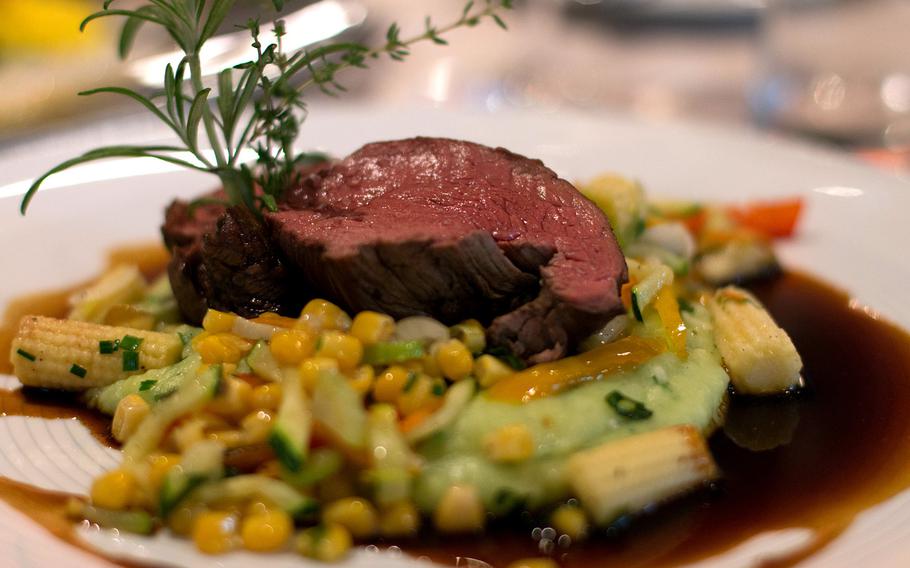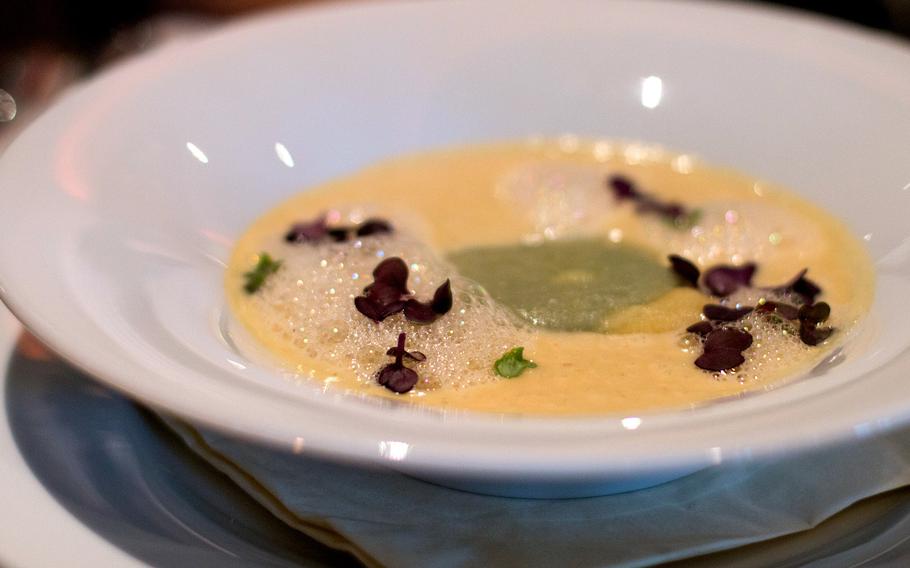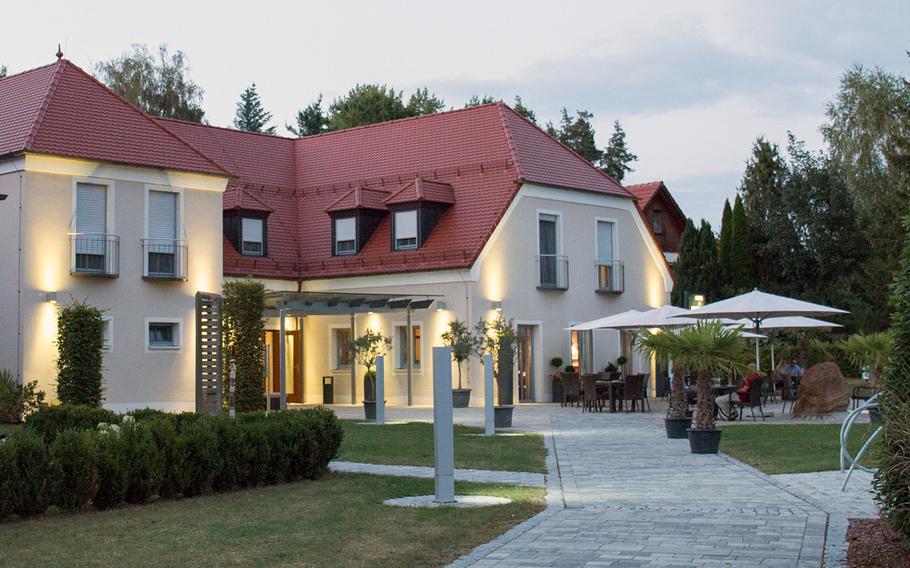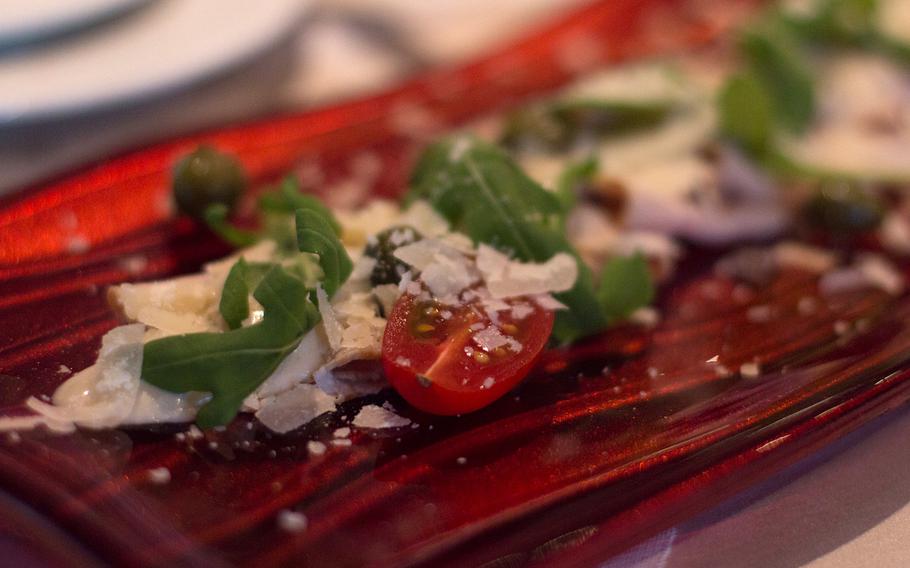 Modern, creative dining can be hard to find in the Upper Palatinate region of Bavaria.
Finding anything resembling a high-end dining experience generally requires travel to Munich or Nuremberg, and that can be more of a hassle than it's worth.
Fantastic options outside the metro areas do exist, though, among them the Restaurant Glutschaufel in Eschenbach, located just 20 minutes from Grafenwoehr and Vilseck.
The Glutschaufel is an Italian- and French-influenced semi-fine-dining establishment that features a menu heavy on fresh pasta and fish. The chefs have created a nice balance between familiar and innovative dishes that include homemade tagliatelle, beef filet and vitello tonnato.
The star of the menu is the catch of the day, which, in stark contrast to the dumping ground that spot has become at lesser restaurants, is a creative outlet for those in the kitchen.
During a recent visit, the catch was perfectly seared sea bass and salmon served over braised chard and a risotto delicately infused with saffron. It was the envy of the table, beating out even a tender beef tenderloin — likely because that dish came with the bewildering addition of baby corn.
Everything else that evening was pitch perfect. The parsnip soup was crisp and clean to the palette. The frozen wild berry parfait was a superb ending to the evening, and the restaurant's wine selection was surprisingly varied.
Glutschaufel's menu was equally varied, with dishes for just about any taste. Some are executed with tried-and-true classics like potato puree, others with more experimental choices, like onion foam and ostrich. The desserts are all made in-house.
There is a kid's menu, likely for the patrons of the attached hotel. However, the atmosphere at Glutschaufel, with its spacious layout and candlelit tables, seemed antithetical to family dining. The quiet, affordable fine dining seems best suited for a date night or an after-hours work outing. In fact, I would highly recommend this as a destination for Upper Palatinate couples looking to have an evening out without having to fiddle with train schedules or construction-plagued autobahns.
Glutschaufel Address: Obersee 1, Eschenbach, Germany, 92676.
Hours: 5 p.m. to 11 p.m. Mondays-Saturdays; warm kitchen closes at 10 p.m. Closed Sundays. Monday has a limited menu.
Costs: Main courses start at 13.90 euros (about $15.48) and run upward of 24.90 euros. Soups top off at 7.60 euros and appetizers run from a few euros to 13.90 euros.
Attire: Business casual or more elegant.
Menu: In German and English
Specials: The first Friday of every month the restaurant offers a six-course tasting menu for 59 euros (not including drinks). Reservations are recommended. Thursday is "steak day." Among offerings is the "Tomahawk Steak," a large rib eye for two that must be reserved two days in advance.
Contact: (+49) (0) 9645-60-2900 or at info@glutschaufel.de
Information: www.glutschaufel.de (click on the American flag for the English website)
---
---
---
---