Get deep with marine life at Asamushi Aquarium
---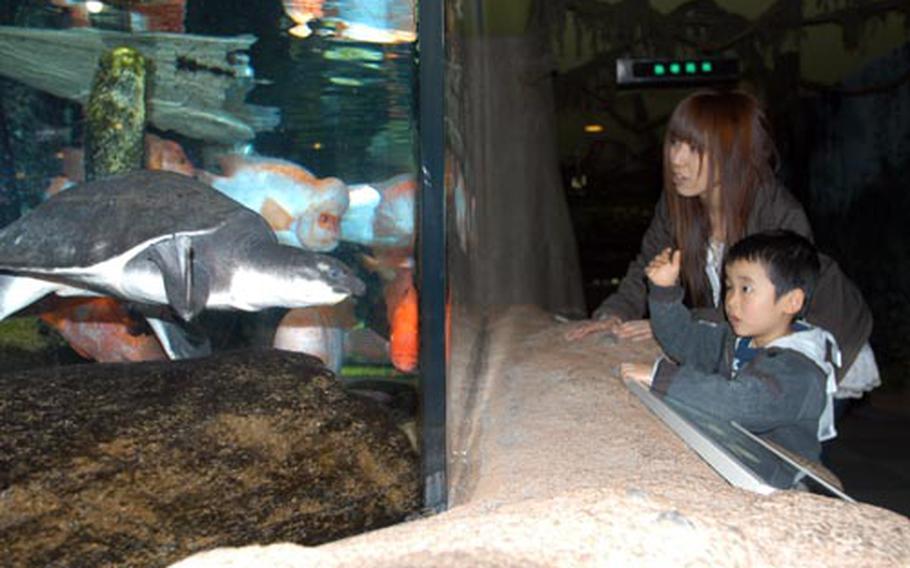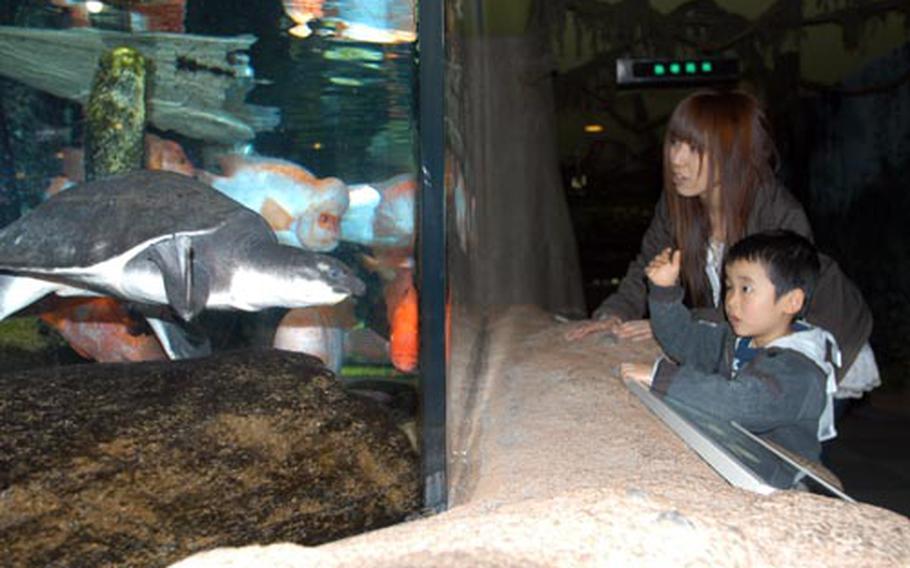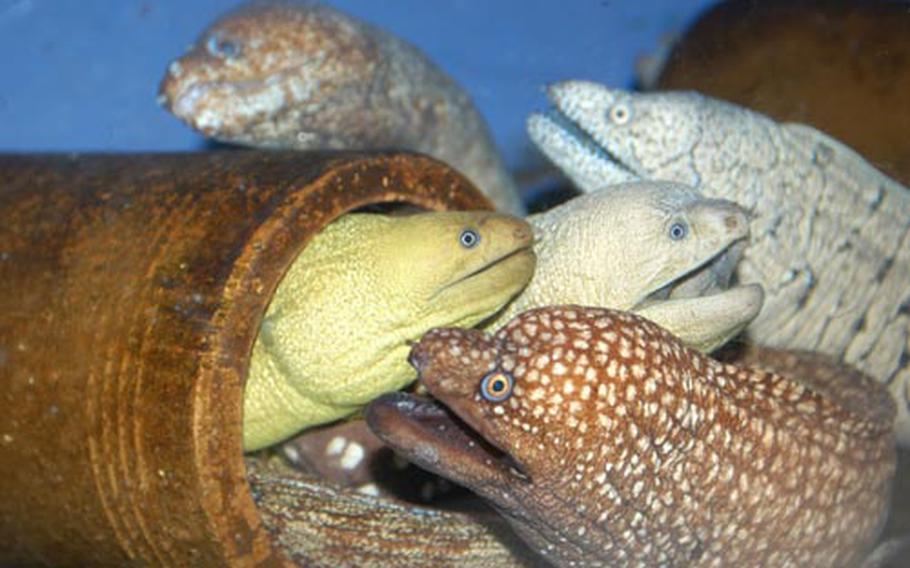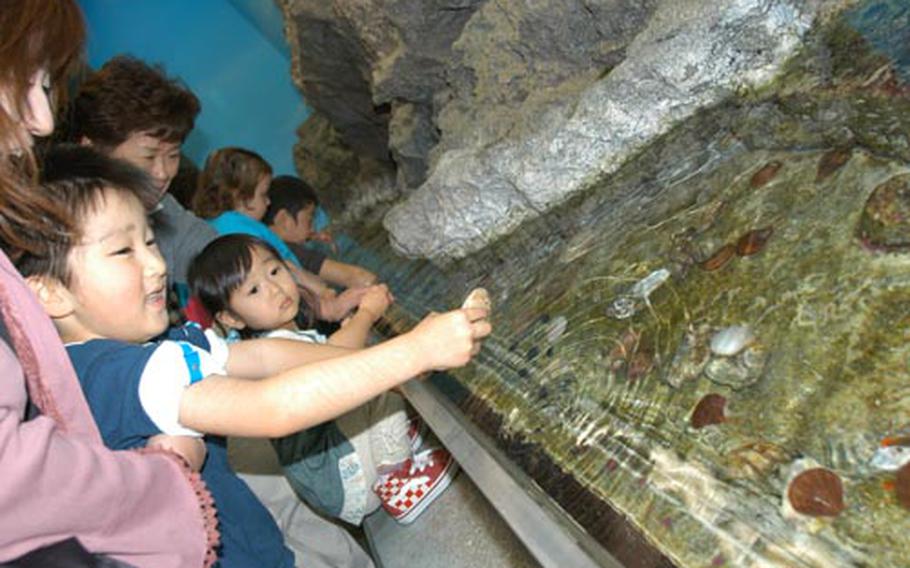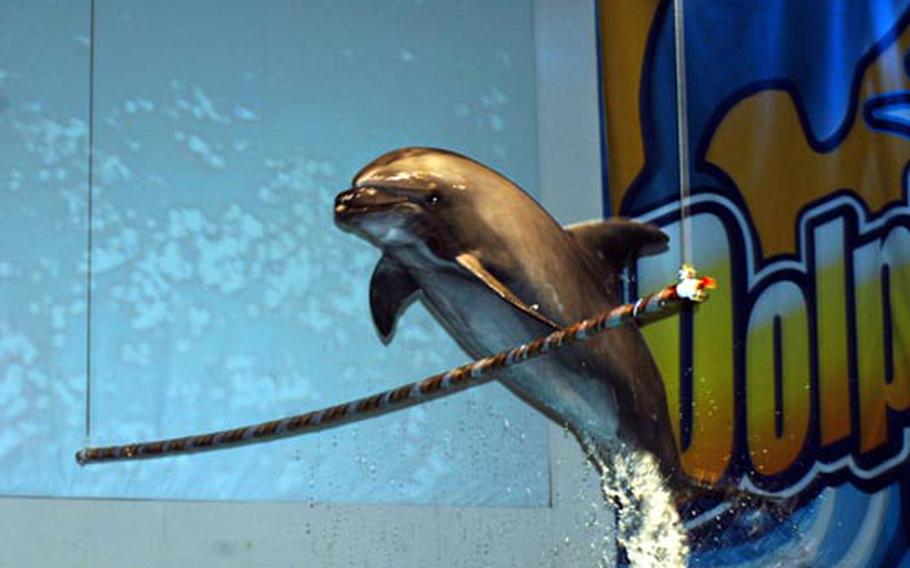 Don't expect to be spooked by the suction-cup arms of the giant Pacific octopus, a popular attraction of aquariums in Baltimore and Seattle.
The few sharks in big tanks aren't very menacing, with names like banded hound, zebra and whitetip reef.
Scuba divers don't wow the crowd with underwater feedings.
While the Asamushi Aquarium in Aomori may lack the fish power of some of the larger, well-known stateside aquariums, it's worth a visit — or two, or three.
In four years at Misawa, I've been to Asamushi at least that many times.
Having a four-year-old makes it one of our favorite outings.
It's a place to gaze at the sea's mysterious inhabitants, a reminder of the marine world's staggering diversity.
With exhibit signs in Japanese and English, it's possible to put a name to some of the stranger creatures of the deep, from the wolf fish with uneven teeth to the shovel-nosed lobster (poor fellow).
The aquarium is small, housing about 9,000 specimens and about 480 species, according to aquarium workers. The National Aquarium in Baltimore, by contrast, maintains about 16,500 creatures. But admission there is twice as much as Asamushi's ticket prices of 1,000 yen (about $10) for adults and 500 yen (about $5) for school-age children.
The best place to fish watch is inside the 50-foot long glass tunnel. Gigantic pitted stingrays swim in the saltwater overhead amid throngs of other fish. It's amazing they all get along.
A must see is the dolphin show. Bottlenoses Ian, Jim, Pippi, Hoquto and Sunny jump through hoops, clap their fins and play soccer, among other tricks, in exchange for tasty treats of mackerel and squid. For a closer look, venture to Dolphin Hall, where the smiling mammals hang out in large pools in between shows.
Other fun exhibits include the rockhopper penguins. While they apparently hop (on rocks), they get more points for being cute than active. The action comes courtesy of the California sea lions and sea otters. You can catch five daily feedings of the sea otters. It's like watching a seaside feast where bits after bits of clam, squid and mackerel are devoured in seconds. According to the Seattle Aquarium's Web site, these furry swimmers eat more than 25 percent of their body weight each day.
My daughter's favorite stop is the "hands-on" corner, the first place she held a star fish. Shallow pools swarm with hardy clams, mussels, sea bats, crabs and sea urchins that get whisked often from their homes by little hands.
One place not for little hands is the piranha tank. These toothy critters would likely be out of reach to visitors at a stateside aquarium, but at Asamushi, the tank is open at the top. A sign warns against not reaching. Not all piranhas are flesh-eaters, it turns out. In doing some research on the Internet for this story, I learned there are about 25 piranha species in the Amazon. Only six species are flesh-eaters as adults, and most kinds eat a lot of fruit.
The exhibit sign at Asamushi doesn't specify what species of piranha it contains. I suppose there's one way to find out.
Stripes reporter Hana Kusumoto contributed to this report.
---
---
---
---