Get all the gear you need to up your social media game in downtown Seoul
by
thew Keeler
November 1, 2019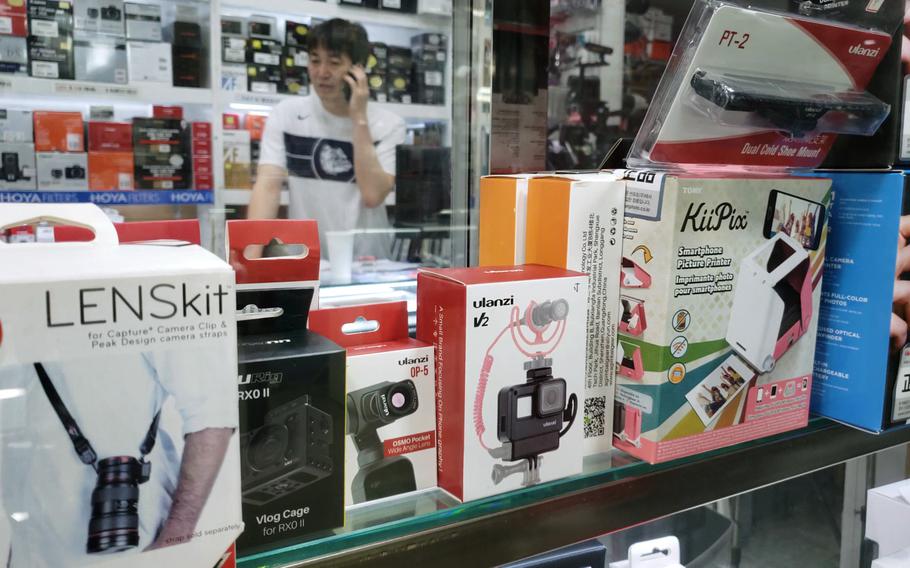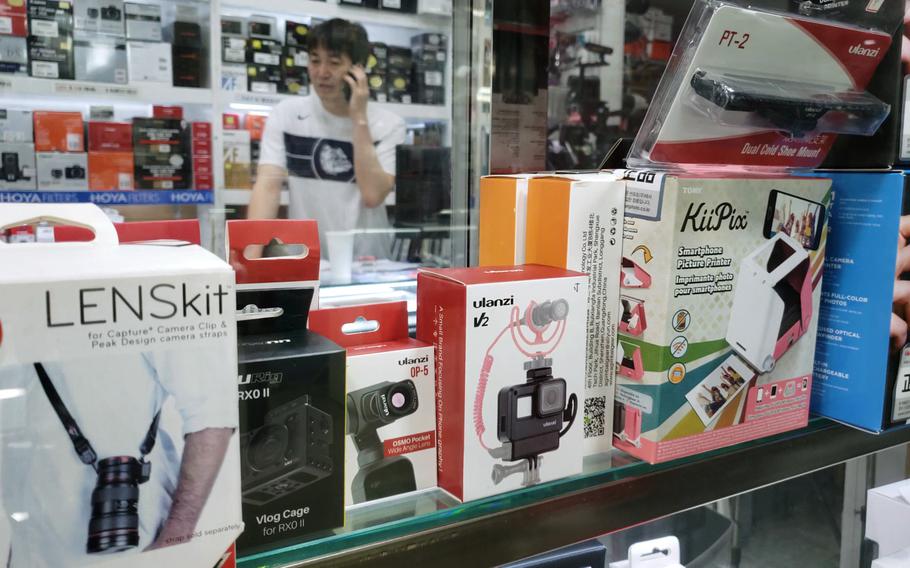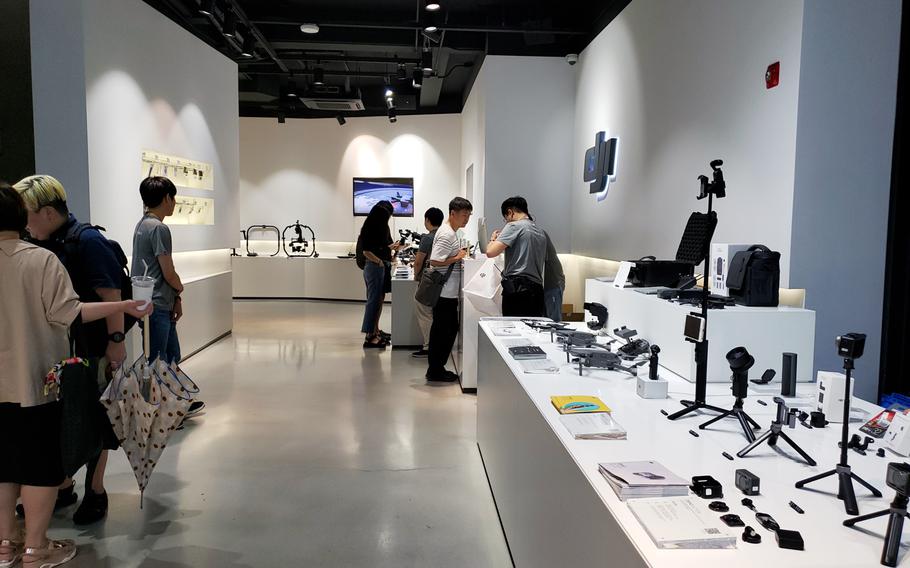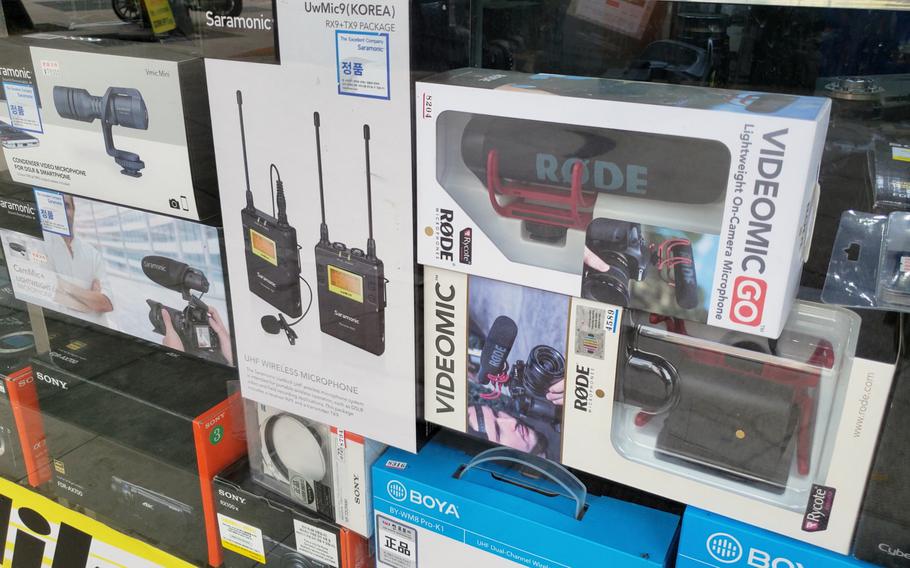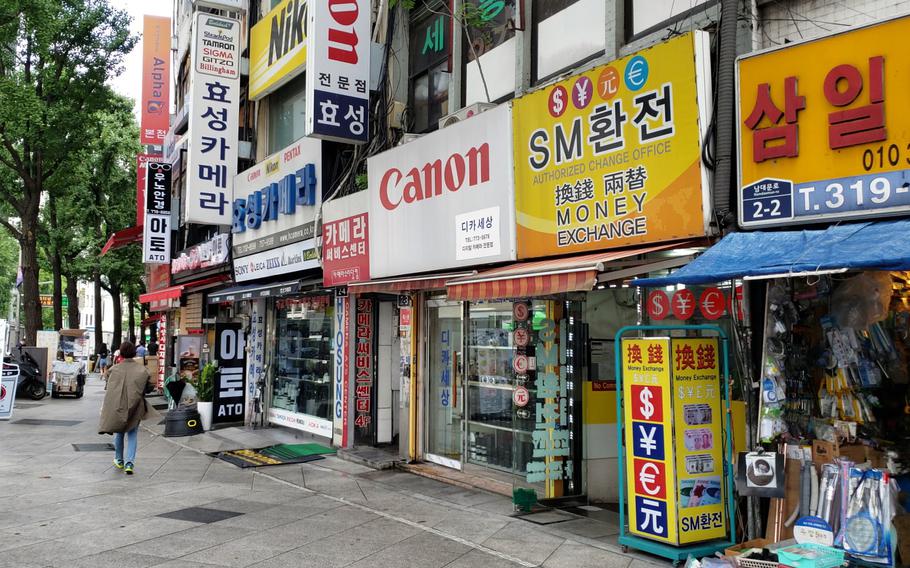 The fast-paced growth of social media platforms like Instagram and YouTube has birthed the realization that anyone can create and publish content with very little up-front costs.
The hardest part is taking that first step: making a commitment to grow and learn without comparing yourself to other personalities. And, of course, you'll need the right audio, video or camera gear for the job.
Fortunately, just a short walk from Seoul Station is the Namdaemun market featuring more than a dozen major-brand camera and accessory stores for everything you might need, often at discount prices.
You will find cameras, lenses, filters, bags, tripods, memory cards, straps and so much more.
I was pleasantly surprised to find deals that often beat the online competition. In some cases, it may be worth a few extra dollars in the shop to avoid the wait for an online order to ship overseas.
For example, a mobile Rode VideoMicro microphone at these stores averaged 79,000 won (about $66), while online retailers hover around $60.
Accessories tend to be the best deals, but expect to pay a slight premium for primary cameras and lenses. If you have been eyeballing an item at online retailers, use these storefronts as the perfect chance to try before you buy.
Secondhand lenses are often just as good as new and at a lower price. All these stores buy and sell used components, to include camera bodies and accessories, so you can possibly save hundreds of dollars going this route.
If you plan on selling some used gear, the store associates will thoroughly examine and put each piece of equipment through a series of tests before agreeing to purchase.
My personal best purchase was at Lowepro, where I snagged a new backpack for hauling my equipment. I found the Lowepro ProTactic BP 450 AW II for 222,000 won (about $185); it typically retails online in the U.S. for $275.
This is a large bag and possibly not well-suited for a beginner, but gear can pile up faster than expected and this bag can carry it all while being extremely comfortable.
As you approach this photographer's paradise, you can't miss the structure in the middle of the busy streets. You're at Sungnyemun Gate, the No. 1 national treasure of South Korea.
Originally completed in 1398 under King Taejo of the Joseon Dynasty, the southern gate is one of four constructed along with a wall to protect present-day Seoul. In 2008, the gate was the target of an arson attack. It took nearly five years to restore and reopened to the public in 2013.
While admission is free, groundskeepers ask that you maintain order and cherish their cultural heritage.
This wonder of history and the hustle of the busy city makes for a great opportunity to experiment with your new photo or video gear. Try your hand at motion time-lapse videography while taking in your favorite beverage or snack from all the food vendors nearby. You will not go hungry here.
For an added bonus for more advanced users, just a few train stops away is a DJI flagship store. Here you'll find a full lineup of drones, action cams and stabilizers.
I've made two purchases here and walked away with my gear in hand and, with today's conversion rates, I saved money. With a one-year warranty, DJI services all products at this location, something to consider if your stay in Korea is beyond one year.
I enjoy visiting the camera shops on any given weekend. These stores get me excited, even if it's just to think about what my next purchase might be.
Most of the people working here speak very little English, so I would recommend having a translation application on your phone handy.
If you purchase more than one item from a shop, don't hesitate to ask for a small discount. Aside from DJI, all these stores are competing for your business. If you find something cheaper at one of the other stores, they will often match it.
keeler.matthew@stripes.com Twitter: @MattKeeler1231
DIRECTIONS: To reach Camera Shops and Sungnyemun Gate by train, take the No. 1 blue line to Seoul Station, take exit 4 at the station. For the DJI Flagship Store, take No. 2 green line subway to Hongik University, take exit 8, turn right and follow the road. DJI will be in front of you.
TIMES: Camera stores vary, typical 10 a.m. to 8 p.m. daily; some stores closed on Sundays; DJI Seoul 10 a.m. to 10 p.m. daily; closed Korean holidays; Sungnyemun Gate 9 a.m. to 5:30 p.m. Tuesday to Sunday; closed Mondays
COSTS: Admission to Sungnyemun Gate is free.
FOOD: All styles of food are available in the area, including American staples like Subway and Burger King.