German farm lets visitors see ostriches up close
---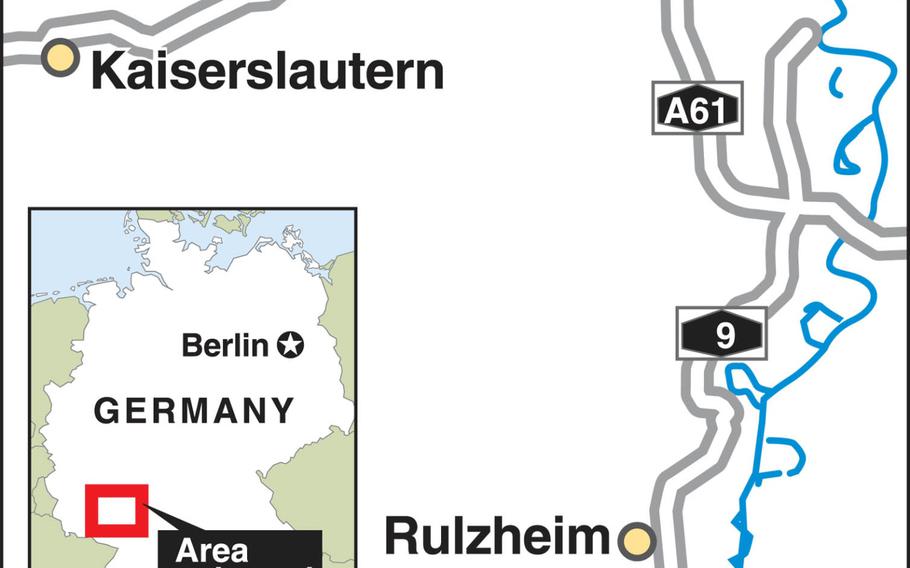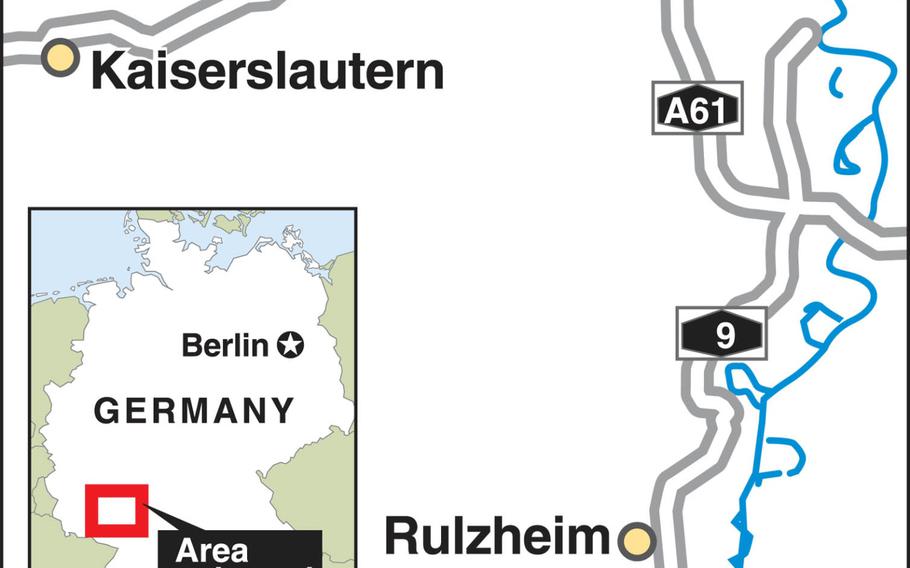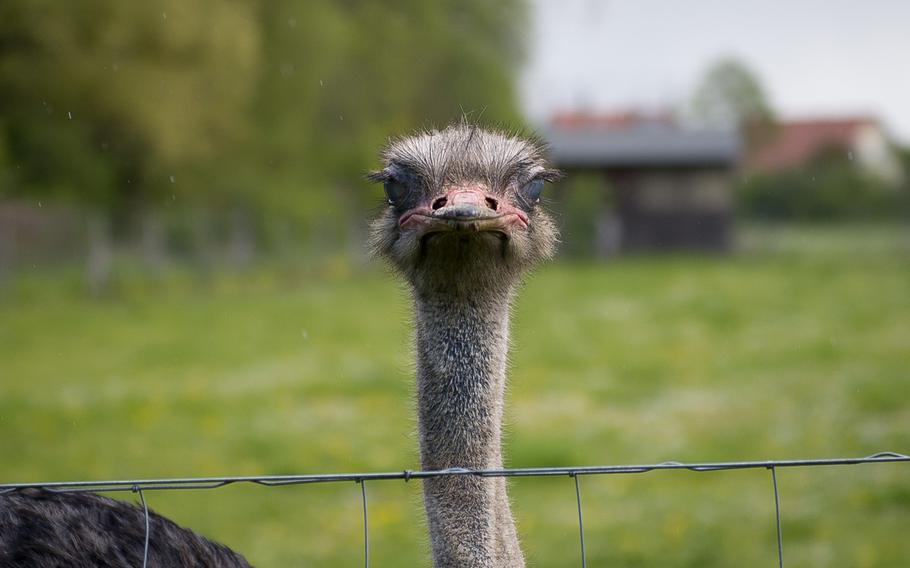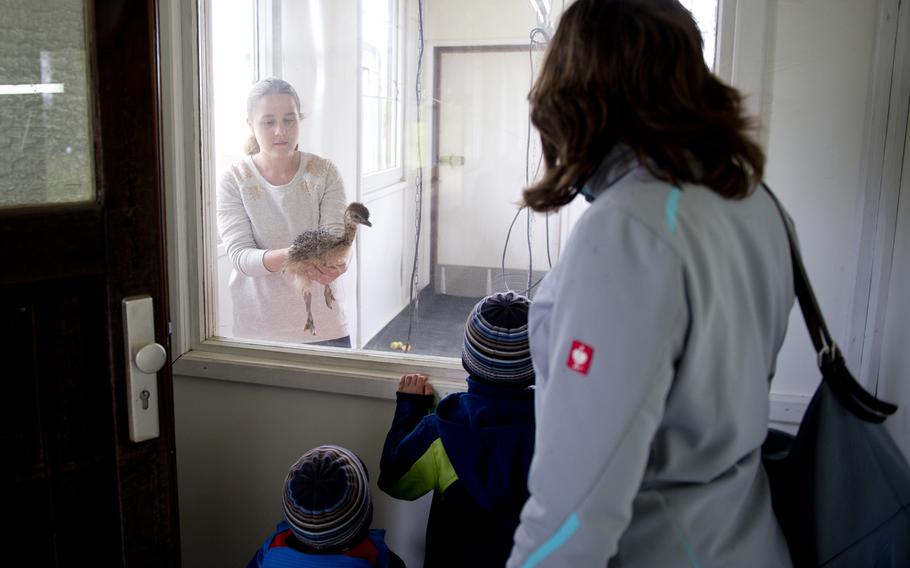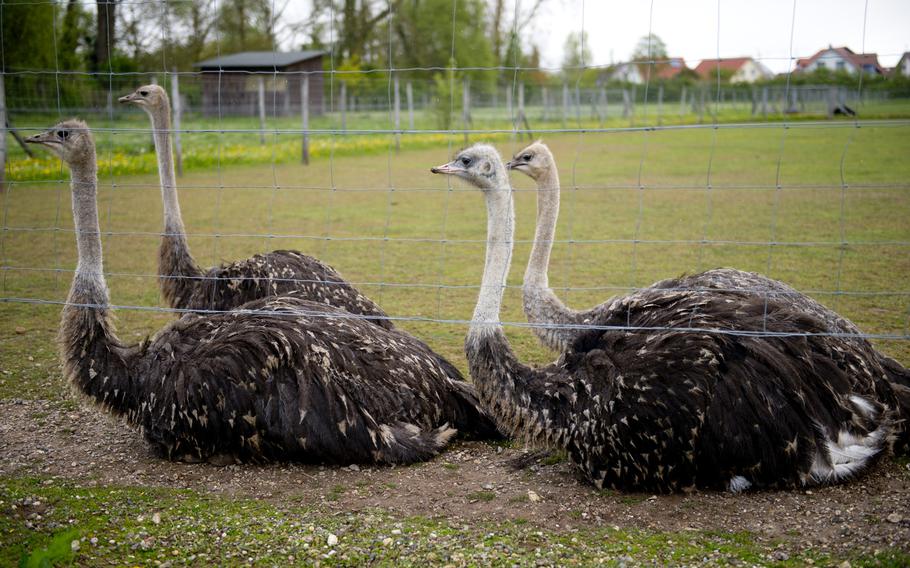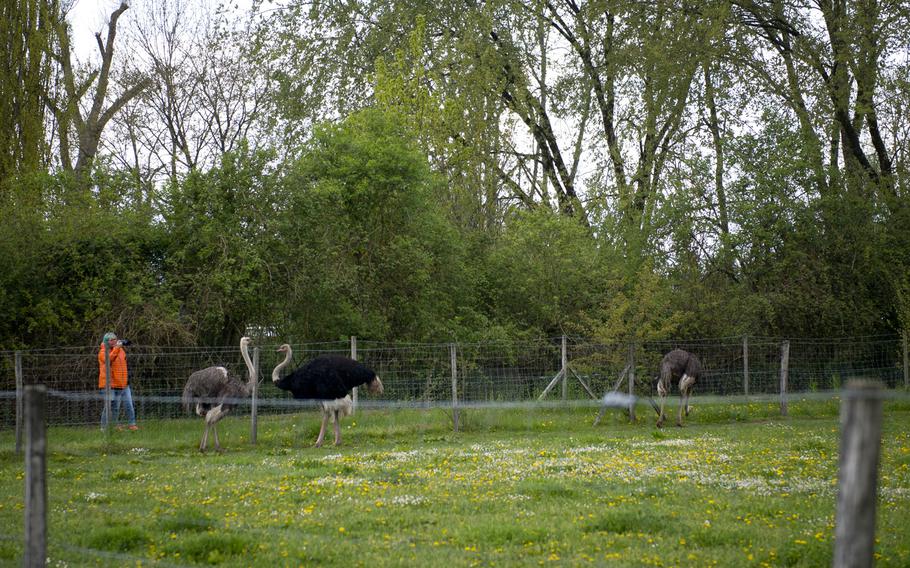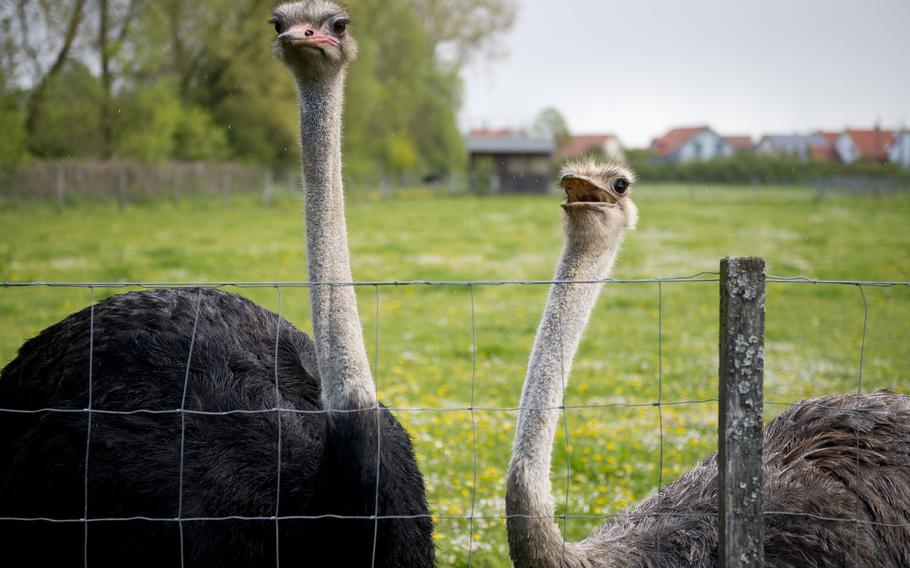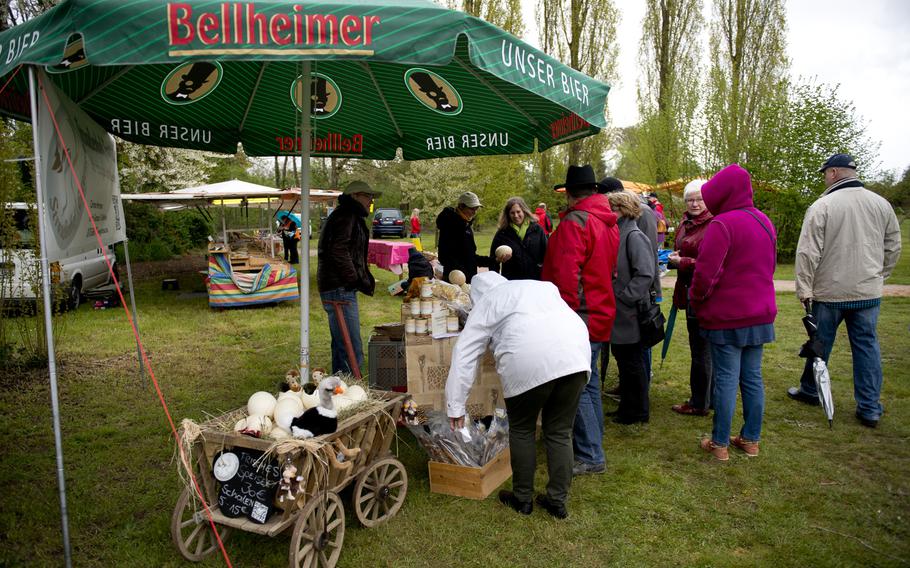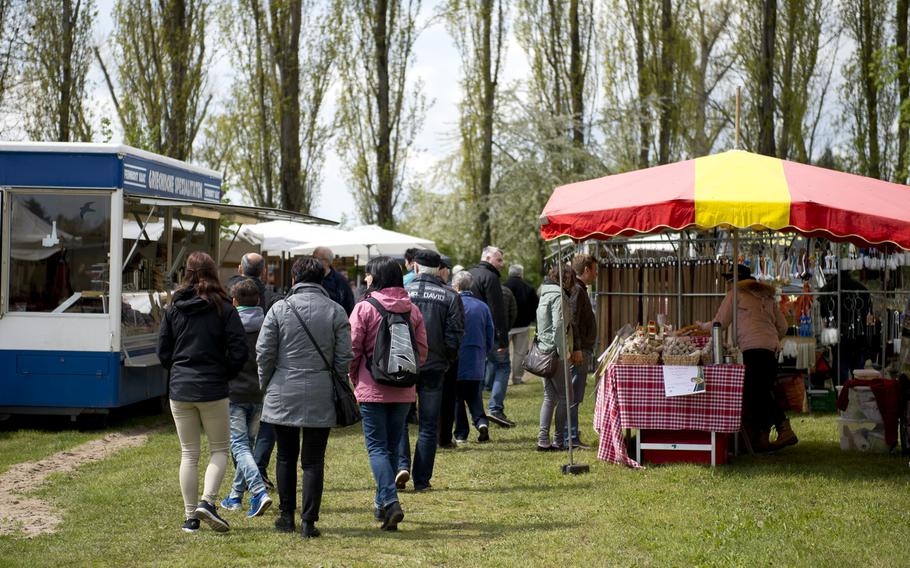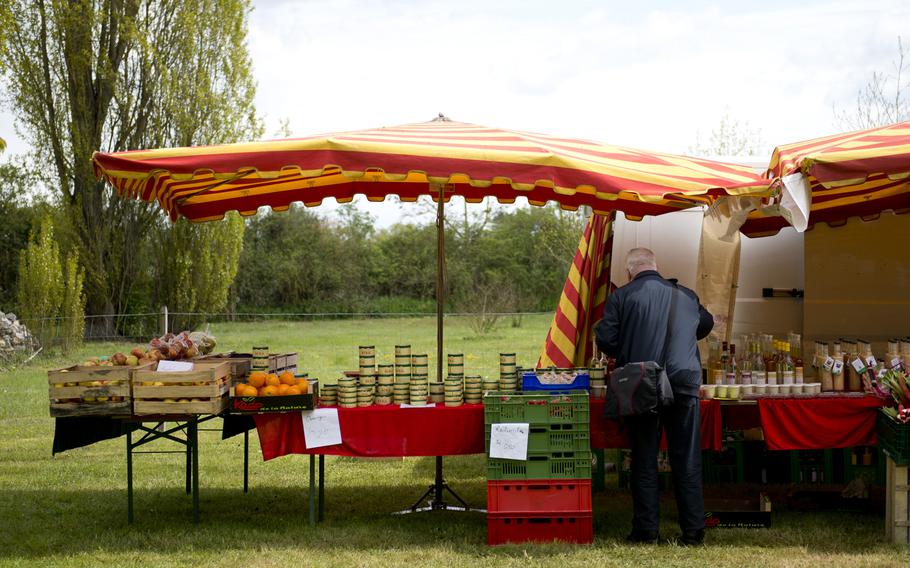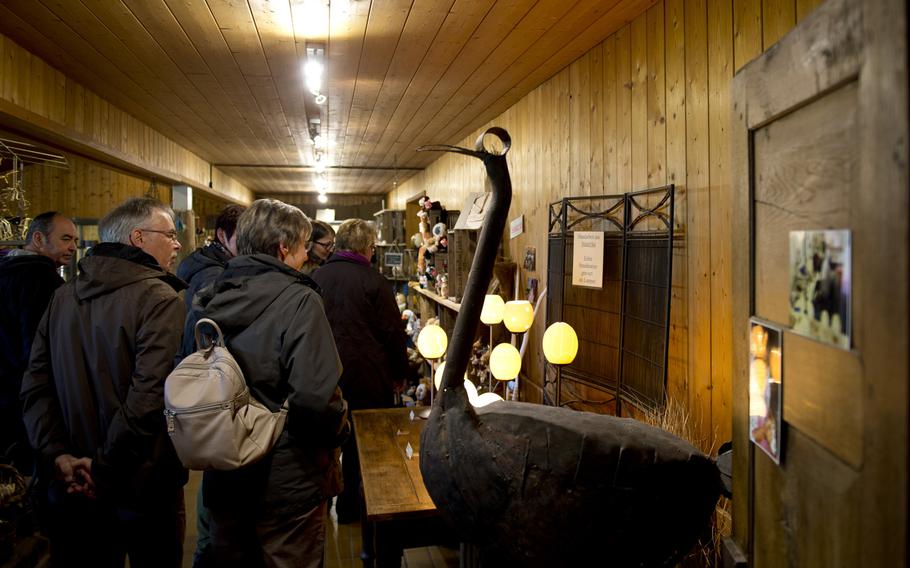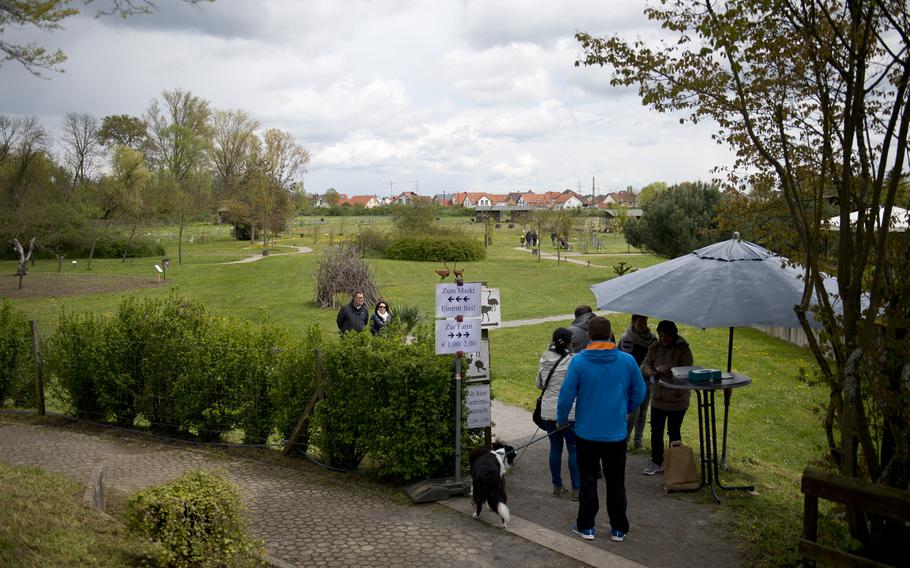 Whenever I have a desire to see exotic African birds, I contemplate a trip to Zimbabwe, only to dread the idea of a 15-hour flight. Thankfully, there's a much less painful way to get my large, flightless bird fix.
Just more than an hour south of Kaiserslautern, Germany, is Ostrich Farm Mhou in Ruelz-heim. The ostrich farm, or Straussenfarm in German, is no African safari, but the short drive saves me the expense and time of an international flight when I'm in the mood to see these tall-legged birds.
After you enter the farm's main entrance, you can purchase admission wristbands at the start of the walking trail. The trail, adorned with more than 50 tree and shrub species from several countries, leads to a nursery for chicks and then areas to view adult ostriches.
The chicks, which hatch from April to October, can be viewed in the nursery or out among the adults. The adult viewing areas have several lawn chairs where you can sit and relax while watching the birds go about their day.
And, after getting your fill of watching ostriches, you can get your fill of eating them. The farm has a restaurant with an open-air patio and a menu that features such delicacies as stew, skewers, sausage and steaks — all made from ostrich meat. There are also more conventional choices for the less adventurous.
If you like what you've tried, stock up on assorted cuts of ostrich meat available in the gift shop. Nothing livens up a backyard barbecue, or traditional holiday dinner, quite like ostrich.
If taking home memories of a visit to the ostrich farm in your stomach doesn't sound appealing, the gift shop has a wide variety of African and ostrich-themed wares. There are ostrich leather goods, decorative (empty) ostrich eggs, egg lamps, feather dusters and sculptures, just to name a few.
The farm, restaurant and gift shop are open all year. An African barbecue is available on Saturdays by reservation only. From March through December, there are special events every month, including traditional archery, special items on the African barbecue menu, art expositions, a farmers market and an African Christmas market.
During my trip to the farm, it took close to two hours to view the adults, chicks and visit the gift shop — though I admit that I spent an inordinate amount of time watching the adult ostriches bite at their fence and catch raindrops.
If you're still looking for something to do while in Ruelzheim, next to the ostrich farm is a large park with play equipment, a petting zoo, a sauna, a swimming pool and a lake.
Ostrich Farm Mhou in Ruelz-heim
DIRECTIONS
From Kaiserslautern, take the A6 toward Mannheim; get on the A61 toward Karlsruhe. Take exit 63-Speyer and merge onto the B9 toward Speyer. Take the exit toward Herxheim. Continue on L553, Bahnofstrasse and L493. Turn left onto Alte Muhlgasse and follow to the parking area.
TIMES
The farm and gift shop are open daily from 10 a.m. to 6 p.m.; from April to October, hours extend to 7 p.m. on Saturdays. The restaurant is open from 9 a.m. to 10 p.m. Mondays through Saturdays and from 10 a.m. to 10 p.m. Sundays. See the farm's website for Christmas and New Year's week hours.
COSTS
Admission costs 2 euros for adults and 1 euro for children ages 6-14. Children under 6 enter for free. Family tickets are available for 4 euros, allowing up to three children per adult. Add 1 euro for each additional child.
FOOD
The Farmhouse restaurant is on site.
INFORMATION
The farm's website, mhoufarm.de, and handouts are in German. I used Google's translation feature for the website and the Google Translate app while at the farm.
---
---
---
---