Games: Wild ride in Tokyo
by
Brian Bowers
April 12, 2008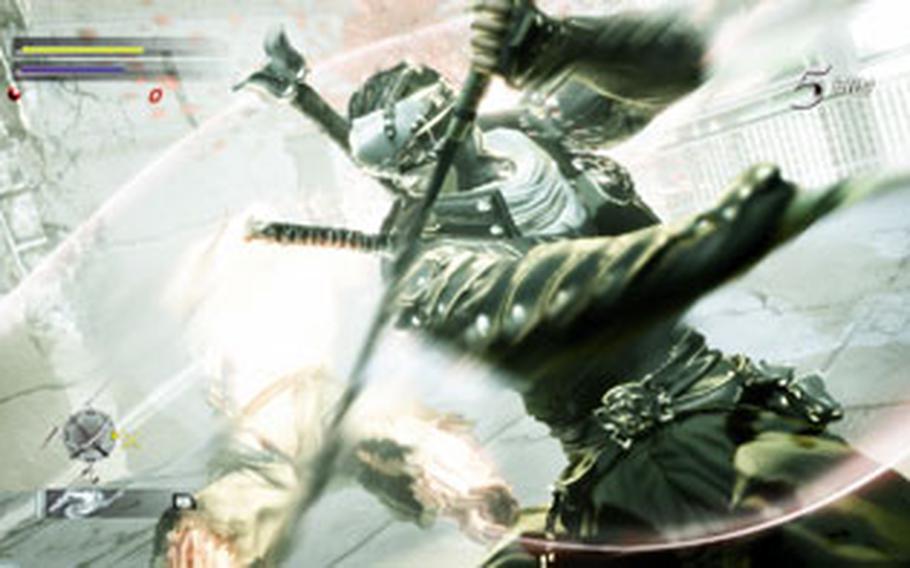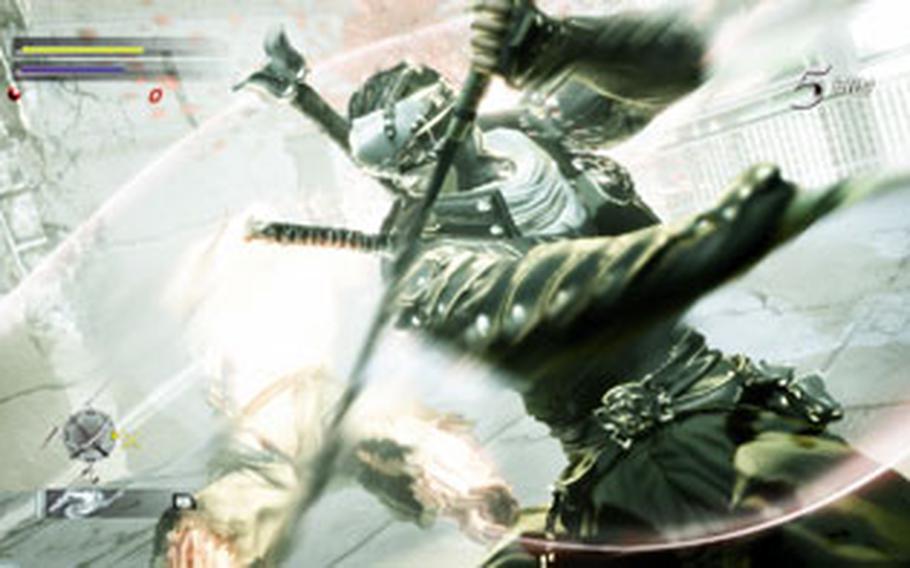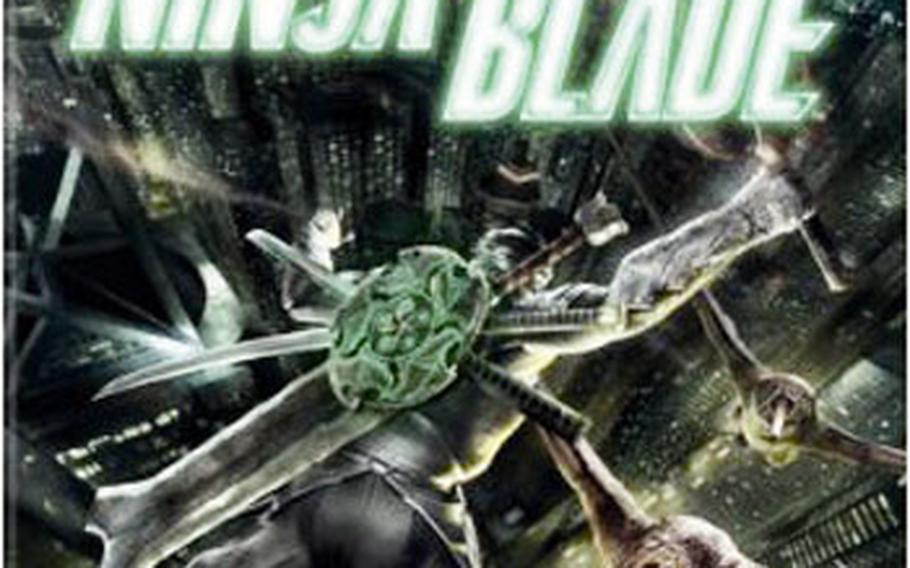 Ever feel like skydiving over Tokyo — without a chute?
"Ninja Blade" — a third-person action game developed by FromSoftware for Microsoft — lets you do that and fight flying mutants at the same time. Talk about over the top.
You play as Ken Ogawa, the son of a ninja leader. As the game begins, you join your father's ninja team in Tokyo as they combat a horde of mutant monsters created by a parasitic infection. As if the mutated freaks and gigantic worms aren't enough, it's not long before you discover a heart-breaking betrayal that changes the course of events.
The game delivers action in a variety of forms. Large parts offer a mix of platforming and fighting with a decidedly manic feel. You sprint, jump, climb, fight, run along walls and swing at a breathless pace. If you're stuck and don't know your next move, you can always turn to your ninja vision, which offers hints on which walls are scalable or which barrels are explosive.
Amid these activities, you'll occasionally be prompted to hit a specific button to chop a foe or dodge a blow, and the action will unfold in a quick cinematic. If you're a bit too slow, that's OK because you'll get another chance as the scene rewinds a second or two to give you another shot.
Some of the action is pretty fantastic, such as riding a motorcycle up a line of buses and trucks regurgitated by a gigantic worm. Such antics add to the entertaining — and somewhat cheesy — mix.
However, the game hits a serious snag in the boss battles at the end of each mission. These generally involve dodging energy bolts, fireballs or similar attacks before you can get close enough to launch your attacks.
Sounds pretty standard and pretty easy — but the high degree of precision required makes these engagements incredibly frustrating. In fact, I brought in a nimble-fingered teen to help me through one level, and even he got frustrated.
In each encounter, you'll need to use the right weapon for the job. The Stone- render Sword is good for chopping big foes. The Twin Falcon Knives act as a pair of grappling hooks. Your deadly flying disc is good for taking out foes or generating a wind that extinguishes fires. As you progress through the game, you can level up your weapons as well as increase your special ninja powers.
The graphics can be eye-popping and very cool, especially when you're fighting above the authentically rendered buildings of downtown Tokyo. However, at times, they're seriously lacking in texture.
The game is rated M for violence and splashes of blood. The blood can be toned down in the options menu.
"Ninja Blade" offers a good deal of over-the-top fun but, disappointingly, that fun can be overwhelmed by the game's more frustrating elements.
Platform: Xbox 360
On the Web:www.xbox.com/en-GB/games/n/ninjablade/