Games: 'Axe' isn't golden
---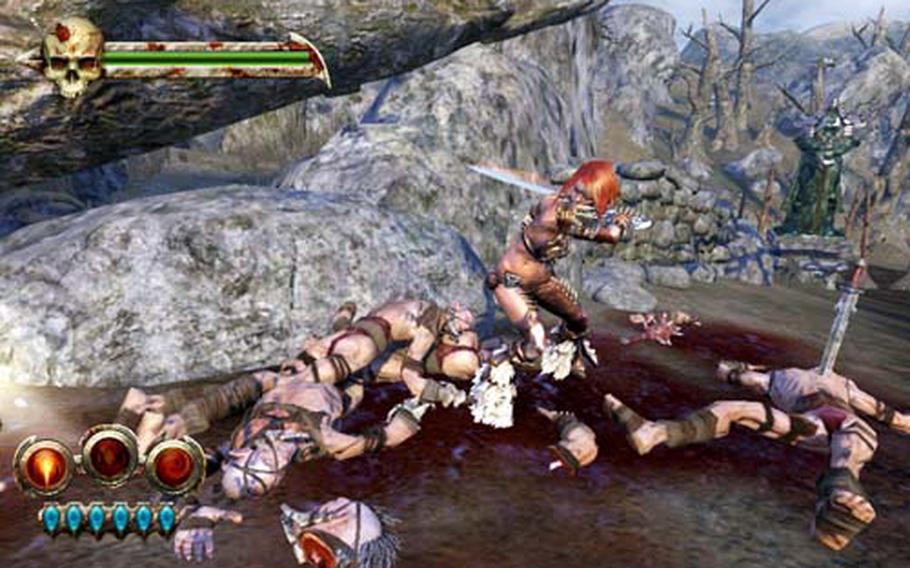 One of the classic games of yore was "Golden Axe."
By today's standards, it was pretty cheesy, with pixillated Amazons, barbarians and dwarves running through a side-scrolling world and chopping on various nefarious creatures. Occasionally, you'd get to ride some mean-looking critter who could spit fire or swing its tail to knock out your foes.
Best of all, you could play co-op with a friend.
When Sega unleashed an updated version in "Golden Axe: Beast Rider," I decided to give it a whack.
You play as the scantily clad Tyris, swinging an over-sized sword, hurling fireballs and flinging the famous Golden Axe while seeking revenge for the slaughter of your people.
It's obvious that Sega relied heavily on the earlier games, with many similar heroes and foes appearing in Xbox-360-worthy glory. You even have those thieving little gnomes popping up and skittering across the screen.
However, there are two major elements missing in the new version: co-op play and fun.
It's a gaping hole to pass on cooperative play these days — especially in an updated edition of a game that was known for offering that option.
However, that lapse would have been at least somewhat forgivable if the game was exciting. It's not.
It primarily consists of running along a predetermined route and mashing buttons whenever a foe appears. Sure, that's pretty much what happened in the original game, but it was released two decades ago and we expect a little more from a game that was created in this century.
In addition, the game hits a few bumps with uneven pacing, bad dialogue and lackluster level design.
The game earns an M rating for delivering bare breasts, buckets of blood and plenty of dismemberment.
If you really want to relive the classic "Golden Axe" experience, download the original version on the Wii.
Platforms: Xbox 360 (tested), PlayStation 3
On the Web:www.sega.com/goldenaxe/
Visit StripesGAMER.com for more on video gaming and gaming in the military.
---
---
---
---