Gadget gurus note: Sony product could end camcorder wars
---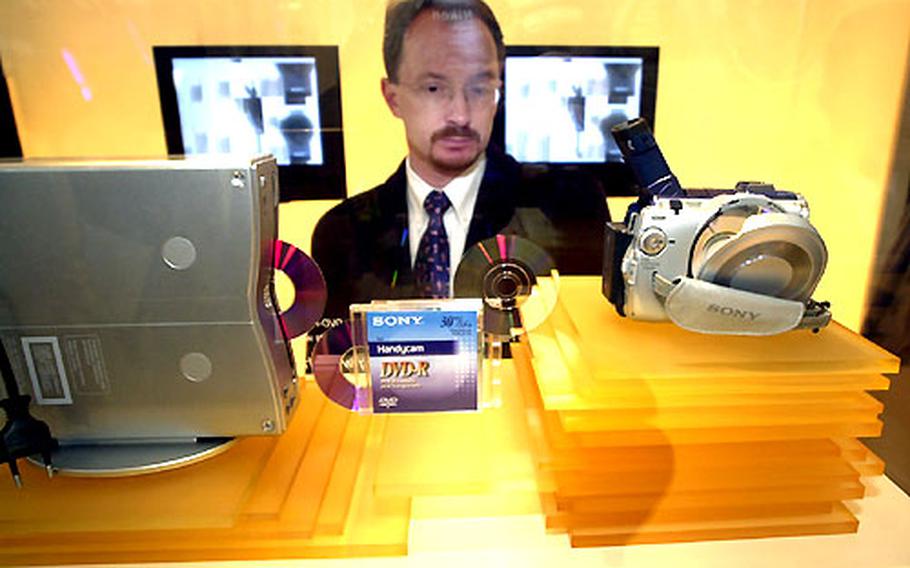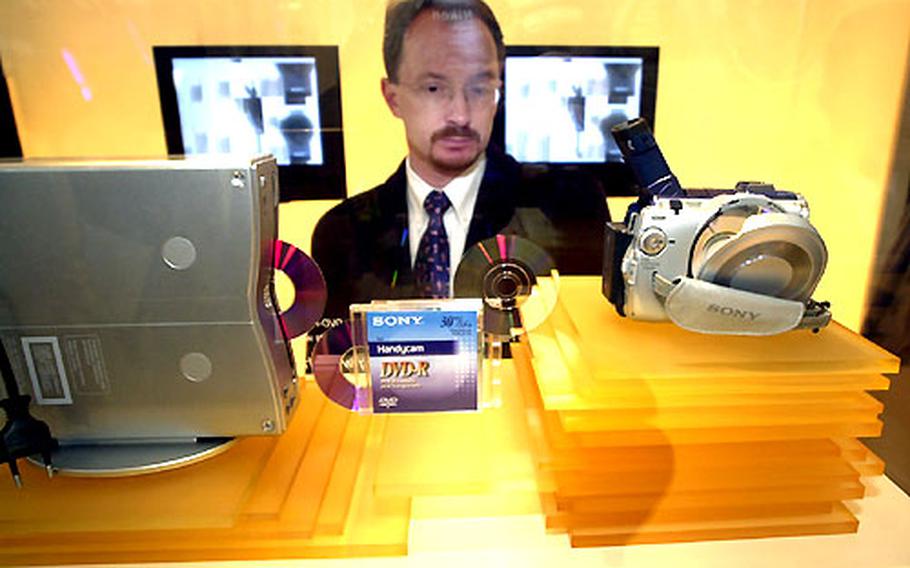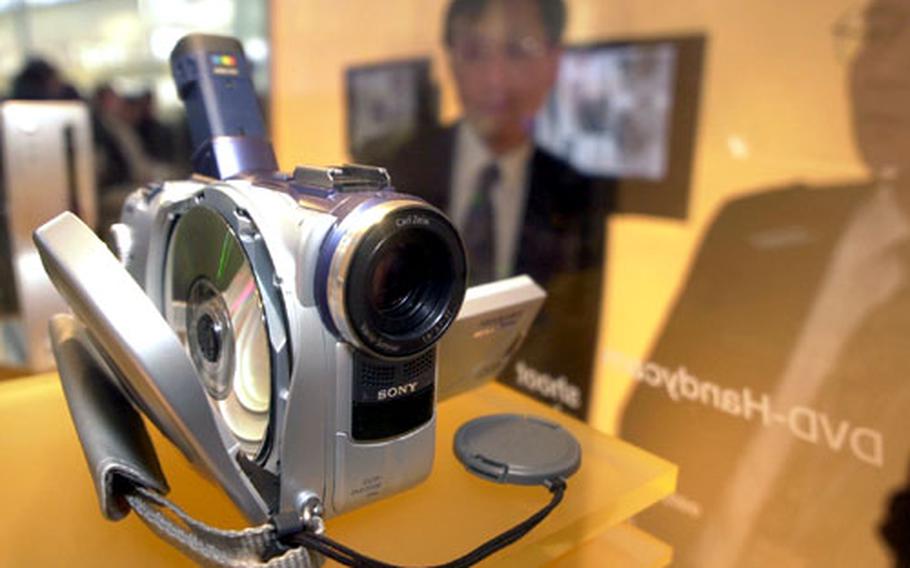 The Sony guy preferred the clandestine.
"You can't use my name," he said, worrying that I had read his Hello! tag.
It was true international intrigue, and like any good Bond, the intrigue was happening far from Fargo — in Hannover, Germany, during its annual CeBIT technology fair.
The man pointed at the silver-cased camcorder glittering behind glass, the convention-floor lights dancing on the pane like sparks of rainbow.
"It's for the mass market," Mr. Sony intoned with reverence.
Q, take note: It was a DVD camcorder destined to debut in stores in September. And unlike its few competitors, the $1,500 device will be able to write in multiple formats as well as store an hour of video. So, say goodbye to Sony's Beta syndrome.
Hitachi and Panasonic have introduced DVD 'corders in the past, though Hitachi's caddy system, plastic cartridges protecting the disc much like those surrounding floppies, was unpopular. Sony hopes to take out the competition by offering its 8-centimeter camcorder for the same price as recorders using digital tape, and offering it with a multiple-personality means of recording. It's the same approach Sony uses in its new Vaio notebooks.
What's the format fuss? OK. Grab a martini and hang on:
There are four major recordable DVD media types: DVD-R, DVD-RW, DVD+R, DVD+RW. Sony promises recorders and drives that work with all of these. Generally speaking, the solo R means recordable, RW means recordable and rewritable. There's also DVD-RAM, which functions similar to the hard disk inside your computer.
Not to pitch a product here, but Sony might be on to something, though its move may peeve other companies. That's because to play on the DVD Feud, you're expected to pick a side and duke it out. Behind Digital Door No. 1 is the DVD Forum. Behind Door No. 2, the DVD+RW Alliance.
The DVD Forum is made up of manufacturers including Hitachi, Panasonic, Mitsubishi, Pioneer, Philips, Thomson Toshiba, Time Warner, JVC and even — gasp — those heretics at Sony. It champions the causes of DVD-R, DVD-RW and DVD-RAM.
On its Web site, the forum heckles its rival, which is made up of some of its own members: "Please note that the '+RW' format, also known as DVD+RW was neither developed nor approved by the DVD Forum."
The DVD+RW Alliance is undeterred. A new member is heavyweight Microsoft, joining others such as Dell, HP, Mitsubishi, Philips, Ricoh and Yamaha. Also aboard are Sony, Thomson and Philips-members of the forum as well. Joseph McCarthy would have loved that.
So, what does this annoying alphabet soup mean to you? A headache. And it also means the consumer should be careful. You might even want to wait and see which formats die out before you buy.
Or, you just may want to wait for that Sony. Then, at least, you'll know your compatibility will, instead of right away, die another day.
---
---
---
---